Tiba-tiba 1MDB mengaku tidak dapat bayar hutang sebanyak USD600 million /RM2,580 billion kepada IPIC, sebuah dana pelaburan milik Abu Dhabi yang telah jamin hutang oleh 1MDB.
Oleh kerana 1MDB sudah diambil alih oleh Kerajaan, maka Kerajaanlah yang gagal bayar hutang.
Kenapa tidak?
Tak ada duitkah kita?
Bila kita hutang kita perlu ada rancangan untuk bayar. Duit yang dihutang bukan untuk belanja hangus. Tentu ada rancangan untuk melabur, untuk dapat keuntungan yang boleh diguna untuk bayar hutang dalam satu jangka masa tertentu.
Jika diguna untuk membeli apa-apa, apa yang dibeli akan menjadi aset pegangan peminjam. Aset boleh dijual dan hasil boleh diguna untuk bayar hutang. Taklah semua. Hutang yang perlu dibayar pada Julai 31 hanya separuh sahaja. Lagi separuh boleh dibayar pada bulan Disember.
Jikalau harga jualan merugikan pun, sebahagian dari pelaburan atau harta boleh dijual cukup untuk bayar hanya separuh dari hutang.
Tetapi Kerajaan tidak dapat bayar. Mana pergi duit yang dihutang. Jika tidak rugi kerana pelaburan atau tidak beli harta yang boleh dijual, dimanakah duit yang dipinjam berada.
Sekarang Bank Negara mengeluar bon untuk sebanyak RM2.5 billion. Jika perolehan dari bon mencukupi untuk bayar hutang, soal ke mana pergi wang yang dipinjam masih tidak terjawab. Pinjaman melalui bon perlu dibayar.
Pendapat Najib ialah orang Melayu bodoh. Bagi duit secara langsung kepada orang Melayu, mereka tidak akan soal lagi di mana pergi USD600 million. Yang hilang duit Kerajaan. Wang tunai yang diberi secara langsung lebih mudah dirasai dari duit berbillion yang hilang oleh Kerajaan.
Dan Najib percaya orang Melayu akan terus sokong Najib. Tetapi orang Melayu bukan bodoh seperti disangka oleh Najib. Mereka sudah sedar duit yang hilang itu adalah duit mereka. Hutang juga akan dibayar oleh mereka dan anak cucu mereka.
Hutang yang tidak dibayar oleh Najib akan dipikul oleh rakyat termasuk orang Melayu. Maka akan dinaikkan cukai GST dan lain-lain.
Jika hutang negara tidak dibayar, negara akan jadi muflis. Maka negara tidak dapat hutang lagi. Tabung Kerajaan akan merosot. Bukan sahaja dana untuk pembangunan akan kurang dana untuk operasi juga akan terhakis. Akan merosot berterusanlah ekonomi negara.
Dia pikiaq rakyat bodoh,tapi sebenarnya dia yang bodoh... - chedet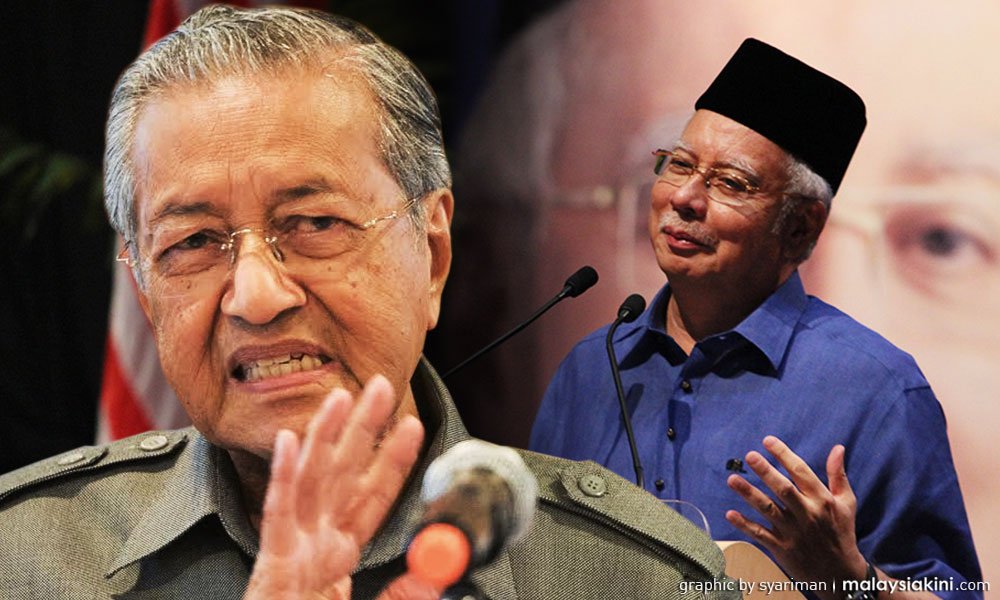 Dr M: Malays not as stupid
Cash handouts will not make the Malays forget about the colossal sum found in Prime Minister Najib Abdul Razak's personal bank accounts, said Dr Mahathir Mohamad.
"Najib thinks the Malays are stupid. (He) gives money directly to the Malays, (in hope that) they won't question what happened to the US$600 million (in the bank accounts).
"But Malays are not as stupid as Najib thinks. They already realise that the missing money belongs to them. The debts would be borne by them and their descendants," he said in a blog post.
He said these debts would be financed by the public through higher taxes, including an increase in GST.
Najib has denied abusing public funds for personal gain and claimed that the RM2.6 billion in his account was a donation from a member of the Saudi royal family.
Attorney-general Mohamed Apandi Ali has also cleared the prime minister of any wrongdoing.
Najib has blamed the allegations levelled against him on those conspiring to topple him from power to further their personal political interests.
Meanwhile, Mahathir also questioned if Putrajaya was incapable of fulfilling 1MDB's debt obligation to Abu Dhabi's International Petroleum Investment Company (IPIC).
He stressed that 1MDB is wholly-owned by Putrajaya and therefore, it is the federal government that has failed to settle the payment.
"Why? Are we out of money?" he asked.
Mahathir said a company which borrowed money for investments would have assets which can be liquidated to pay debts.
"Even if it is at a loss, some of those investments or assets could be sold even if it just fulfils partial repayment.
"But the government did not pay. What happened to the money that was borrowed (for investments) and properties? Where is the money that was borrowed?" he asked.
RM19 billion went into PMO Malaysia, Mr. n Mrs.MO1,
Riza, JhoLow, Qubaisy and Husseiny pockets, and bribing election...
Mahathir, a former finance minister himself, also raised suspicion that Putrajaya's decision to issue an RM2.5 billion bond was related to 1MDB's missed US$602million (RM2.57 billion) payment to IPIC.
"Even if they managed to raise enough to pay the debt, the question of what happened to the money (originally) borrowed (by 1MDB) has yet to be answered.
"(Moreover), borrowings through bonds must be paid back," he said.
Second Finance Minister Johari Abdul Gani has denied speculation that the bond, to be issued on Aug 4 and matures in 20 years, had anything to do with 1MDB.
He said it was a normal bond to finance the cost of running a government in a deficit position. - mk
10 hari lalu,Rafizi Ramli memohon sumbangan orang ramai untuk membantu beliau menyelesaikan bayaran ganti rugi sebanyak RM300,000 dan kos lain berkaitan saman fitnah NFC terhadapnya.
Kalu MO1 minta derma dari rakyat jelata,
Agak banyak mana boleh dia dapat dalam tempoh 10 hari...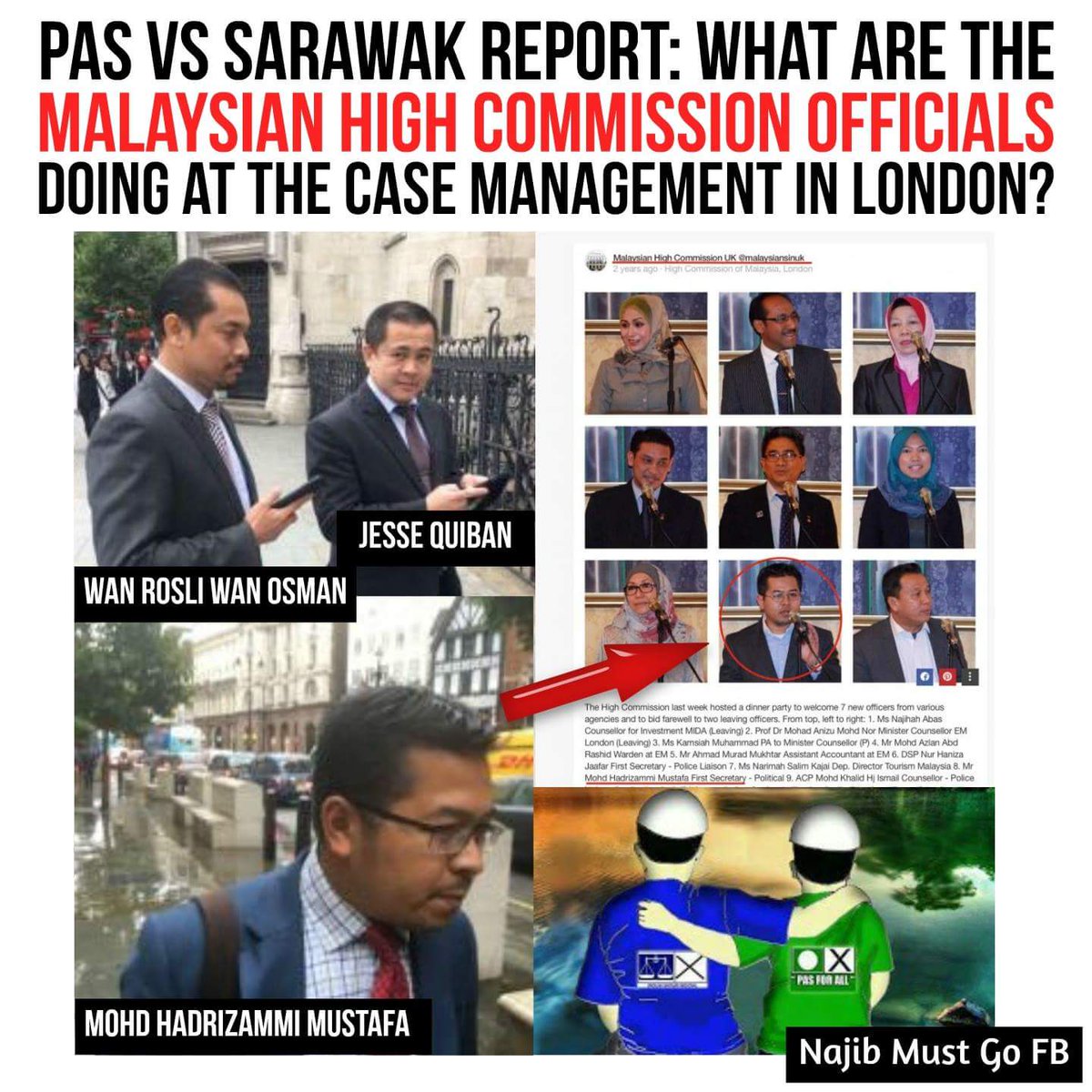 Malaysian Officials Attending In Force In UK Court!
Under such circumstances Sarawak Report was surprised to see that no fewer than six senior Malaysian High Commission officials saw fit to take a day out of their busy diplomatic schedules in order to attend Hadi's case management hearing against Sarawak Report in the High Court in London, today 2nd August. They listened carefully and took notes.
On the other hand, there were no other Malaysian figures attending the court, for example to represent PAS or Hadi.
So, what is the interest of the Malaysian Government in a libel suit pressed by an 'opposition politician' against a lone campaigning journalist and why have they invested so much time and deployment of their staff? - f/bk Sharifuddin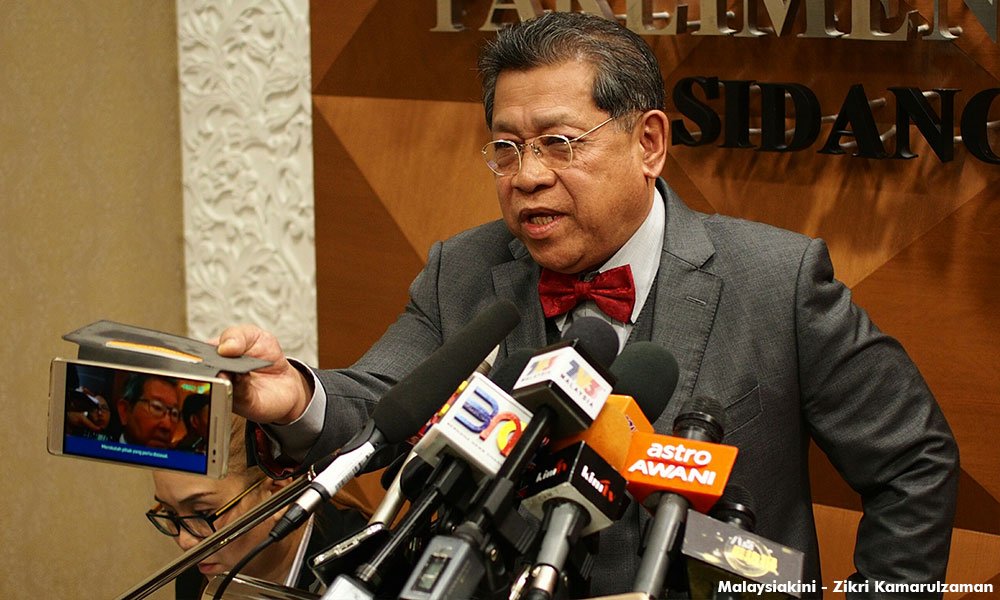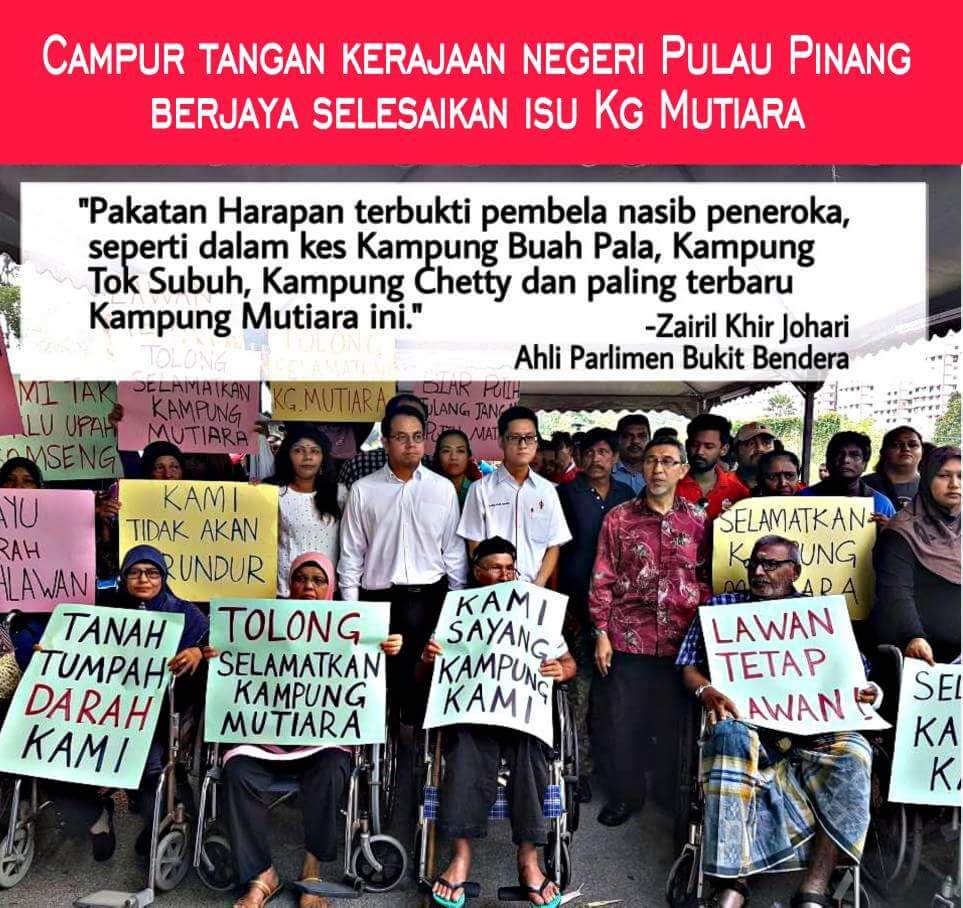 UMNO/BN P.Pinang meroyan sakan...
cheers.