Harimau Asia bangkit,tahniah...
Star of the Grand Cordon of the Order of the Paulownia Flowers
Manmohan Singh (1932–), 5 November 2014
Lee Kuan Yew (1923–2015), 23 March 2015
Tun Mahathir Mohamad (1925-), 2018
Reaksi Pelabur2 Jepun Terhadap Ucapan Dr.M...
Pasai apa Wan Saiful 'resign'...
Perletakan jawatan Wan Saiful Wan Jan (kiri) sebagai ketua penasihat Menteri Pendidikan sekali lihat perkara biasa sahaja. Apa lagi ia dibuat dengan alasan kerana Wan Saiful ingin menumpukan kepada PTPTN dimana beliau menjadi pengerusinya.
Namun apabila diselami dan mencari makrifat peletakan jawatan itu tentu ada hal lain yang tidak dinyatakan. Jika diperhatikan ada beberapa tindakan Menteri berkenaan dan kenyataan yang dibuat menimbulkan kontroversi. Dr Maszlee Malik sebagai menteri seperti nampak gagal dan tidak dapat memposisikan diri sebagai menteri pendidikan yang diharapkan.
Apakah kerana situasi itu menyebabkan Wan Saiful berundur? Apakah ada pertentangan pendapat khasnya dalam memperkenalkan polisi dan pendekatan baharu pendidikan? Atau pun Wan Saiful telah menasihati dan memberi pandangan yang menyebabkan menjadikan Menteri sebagai tidak berkeupayaan yang terdedah kepada kritikan.
Bagi saya alasan Wan Saiful kerana beliau ingin menumpukan kepada PTPTN sukar untuk diterima. Memang perbadanan pendidikan itu adalah masalah, tetapi kenapa beliau menerima pelantikan sebagai penasihat itu awal-awal. Beliau sepatutnya memegang satu jawatan sahaja yang difikirkan lebih mampu.
Apapun jika peletakan jawatan itu sebagai satu pembaikian yang murni, ia adalah sesuatu yang baik. Tindakan Wan Saiful itu dibuat dengan tanggungjawab yang gentlemen. Justeru mana-mana pegawai menteri yang berasa diri lemah dan tidak berkeupayaan membantu menteri elok mengikut jejak langkah Wan Saiful agar bak kata orang jangan tambah carik dan bekah.- MSO
Anwar Ibrahim, president of the People's Justice Party and Prime Minister in waiting for Malaysia, discusses his efforts to increase the country's democratic accountability with Bloomberg's Haslinda Amin at the Bloomberg New Economic Forum in Singapore on Nov. 6, 2018.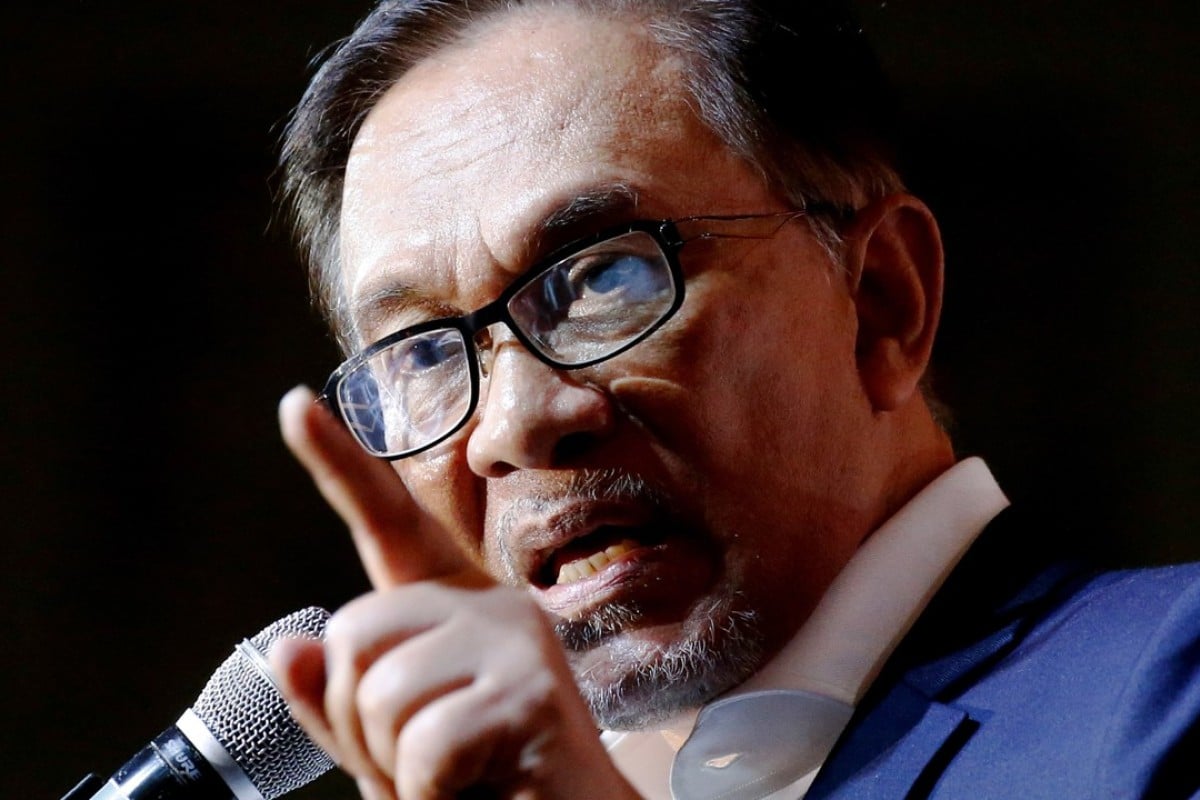 Anwar Ibrahim takes a hard line
against Goldman Sachs...
Top Malaysian politician Anwar Ibrahim on Tuesday slammed Goldman Sachs for being "complicit" in the country's 1MDB financial scandal that prosecutors say involved billions being looted from the national coffers.
Anwar's comments, which also took aim at Western governments, put on display the government's new hard line and aggressive approach towards probing the saga for which the former prime minister Najib Razak is facing dozens of criminal charges.
"It is a failure of governance. You allow corrupt leaders to go there and squander as much as possible. Elites were muted and complicit to the crime … international financial institutions, Goldman Sachs of course [were] named," Anwar, heir apparent to Prime Minister Mahathir Mohamad, said at the Bloomberg New Economy Forum in Singapore. "So many others, complicit to a crime when you know for a fact that billions have been squandered from the public purse."
While the government of Mahathir, victorious in the May 9 election, began intensive investigations into the scandal soon after the probe, it has only now begun to openly target financial institutions for purportedly failing to take action or for turning a blind eye to the widespread money laundering.
In his budget speech last week, Finance Minister Lim Guan Eng surprised observers by revealing it would not be paying some US$4.32 billion worth of 1MDB-linked debt to a Middle Eastern sovereign wealth fund, declaring instead that the government would work to claw back funds already disbursed.
That tough stance has coincided with American prosecutors' decision last week to announce criminal charges against two former employees of the bank over the case.
Jho Low, a former Najib associate and a businessman viewed as a central figure in the looting, was also charged by the Eastern District of New York.
Goldman Sachs said in a securities filing last Friday that it may face penalties for its 1MDB dealings, and was fully cooperating with authorities.
The US Department of Justice has said it believes the multinational money laundering that took place at 1MDB, set up by Najib when he came to power in 2009, involved an estimated US$4.5 billion being misappropriated.
Najib's links to the case were widely assessed as a key reason for his election defeat, although he claims he is innocent.
Court documents detail how Low and the two Goldman employees Tim Leissner and Roger Ng, conspired to defraud 1MDB.
Like Najib, Low has said he did not commit any wrongdoing but has refused to return to Malaysia to face investigations, citing a lack of faith in the judicial system under Mahathir.
At the forum, Anwar, a former prisoner of conscience who joined hands with Mahathir to topple Najib, said he did not think the scale of the theft was as large as investigations have revealed them to be.
"I did not envisage that this squandering will go to this extent," he said. "This is an entire failure of our system. The judiciary compromised, the media muted, the enforcement agencies all in the payroll of the leadership.
"Worse, the financial institutions, international financial institutions that we depended upon, or leaders in Western governments who have been harping about democracy and freedom and justice … not that they were complicit of the crime, but they were just seemingly tolerant of the excesses." - scmp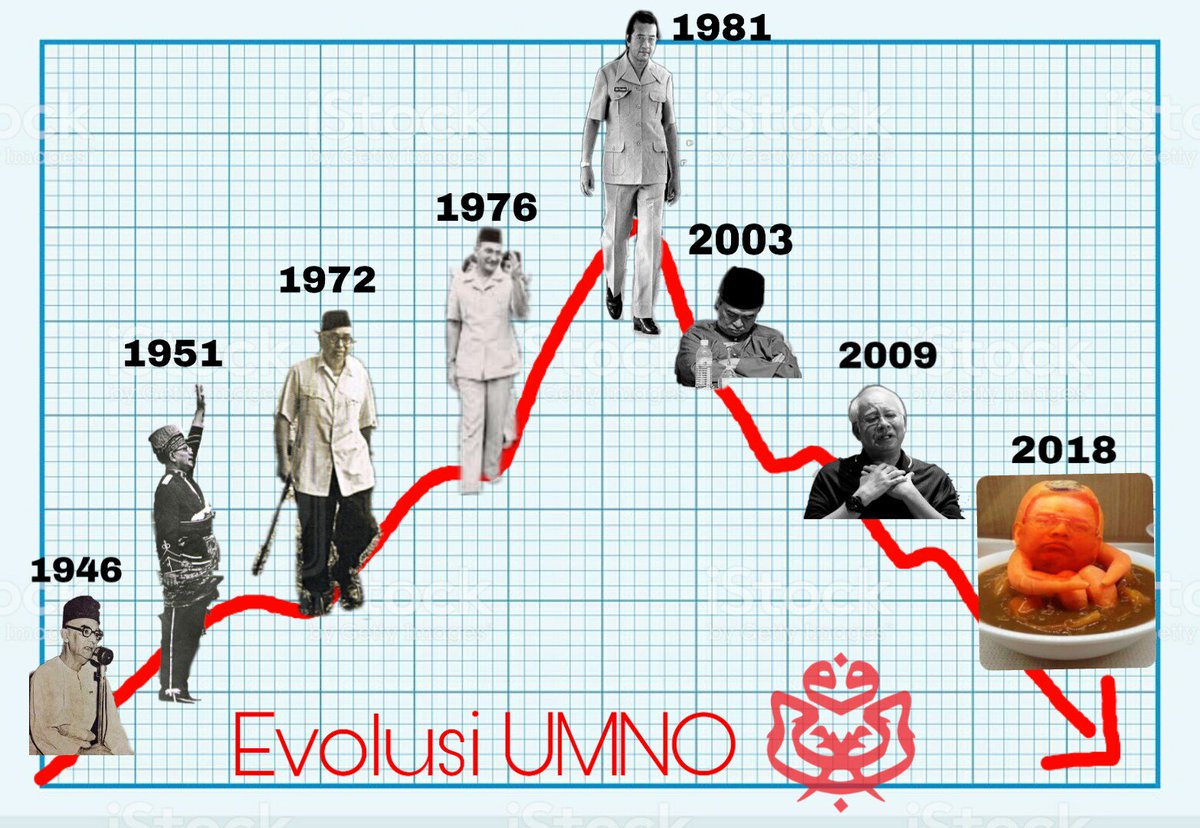 Dari parti penyelamat orang Melayu kepada parti Lobakman.
cheers.