Semua masih kekal. Barisan BOD BIMB sehingga kini. Setakat hari ini, TIADA sebarang PERTUKARAN atau LANTIKAN baru Barisan BOD BIMB.
Jawapan atas fitnah MOF lantik 4 director dari DAP dalam Bank Islam Malaysia Berhad (BIMB). Nama 4 director tu dia tak berani sebut pasai dia tak tau sapa dan kalu sebut nama secara ikut suka nanti kena sama...
Dulu semua Syarikat2 GLC Melayu ini di pimpin oleh kroni2 macai dan lihatlah apa berlaku habis GLC Melayu jadi lintang pukang... Sekoq-sekoq SPRM dok heret ke mahkamah. Apakah anda mahu Parti penyanggak dengan 40 penyamunnya memerintah semula? Pikiaq2lah habis2..
Kegilaan menabur fitnah drp barua2 belaan umngok,dah melampau2 dan biadap..Fitnah semata2 utk wujudkan satu persepsi kononnya kjaan ph tunduk dan utamakan cina2 dap..Fitnah yg jelas menghasut dgn sentimen perkauman dan rasis yg melampau..Fitnah yg hnya mampu dilakukan oleh makluk yg tahap kegilaan otaknya dah tak mampu utk dirawat..Jika fitnah seburuk dan sejahat inipun,masih dibiar oleh pemimpin kjaan Ph,maka tunggulah akn tercetusnya perbalahan kaum dlm negara..Beruk pun tak mampu nk berfikir bgaimana barua2 belaan umngok boleh fitnah kjaan Ph dan Bank Islam sebegini rupa..Fitnah yg busuk dan jijik mengalahkan segala bau busuk mangkuk jamban di sluruh ngara.. - f/bk
Sendiri reka cerita.. Sendiri fitnah..
Sendiri siar.. Sendiri Percaya..
Depa reka cerita..Depa Fitnah.. Siar dalam akhbar Fitnah depa.. Lepas tu depa beriman dan percaya degan Fitnah yang mereka lakukan sendiri..Pelik depa terbitkan fitnah..Depa cetak, lepas tu pengikut semua Percaya..
Kalau tauliah dibawah Gobind, Wanji dah boleh mengajar di Masjid di Selangor.. Dr Maza dah boleh mengajar di Johor..dan Dr Rozaimi dah boleh mengajar di Perak.. hari ini yg bebas buat kerja jahat , berpolitik di Masjid cuma lebai2 PAS..
Si Nazmi Karim ni memang rajin buat cerita Hoax dari zaman cerita dongeng Syria untuk minta Derma lagi..Kalau ada cerita datangd ari Ustaz2 Sampul macam ni.. ustaz2 kaki minta derma..hati hati ah..
Ini yang Nabi kata, Lebih aku takutkan melebihi Dajjal..datangnya fitnah atas nama Agama.. inilah yg berlaku di Syria.. huru hara..Peperangan, Pembunuhan, Kematian, kelaparan puncanya adalah diatas fitnah Ulama Ulama Jahat yang menyebarkan Kebencian agama dan Kaum.. Kelompok Ashabiyah..
Jadi berhati hatilah ummat Islam.. Kesesatan, ketaksuban pengikut Ayah Chik Lebih teruk dari pengikut Ayah Pin.. kalau Ayah pin yang rosak hanya nama ayah pin..kita Bimbangi kerosakan ini akan merosakkan nama baik Islam.. - Ahmad Muslim Badawi aka ipohmali
Harga Minyak...
Harga minyak mentah jatuh mendadak minggu ini. Saya telah menyuarakan minggu lepas bahawa keadaan harga minyak mentah yang jatuh mendadak memerlukan formula harga siling yang ditetapkan disemak.
Saya dimaklumkan perbezaan (kiraan Kerajaan Persekutuan berbanding kiraan saya) berlaku akibat semakan yang berbeza: Kerajaan Persekutuan menyemak mengikut bulan, sementara saya mengikuti semakan mingguan.
Saya telah menulis kepada YB Saudara Lim Guan Eng, Menteri Kewangan agar semakan harga mengikut formula wajar dibuat mengikut minggu, agar harga yang dibayar rakyat cepat diselaraskan dengan harga semasa minyak mentah dunia.
Surat saya kepada YB Saudara Lim Guan Eng boleh dibaca di sini:
Even though Ahmad Zahid has "handed over his duties", he is still the Umno president. Everyone knows that once the handover is complete, making a comeback is never as easy as it looks.
A president without the powers and duties is like a king in exile, a toothless tiger that can't do anything. He has delegated his presidential duties to his deputy Mohamad Hasan without setting a time frame or conditions. All the powers in his hand are like a bird set free. Gone forever!
Unless he can relieve himself of all the charges within a short time, has his name cleared and wins the trust of his party again, such possibility may still exist. But again this possibility is extremely slim.
He is now facing a total of 46 corruption charges, more on the way, including vote-buying in party elections. These court cases have already made him a lame duck president. When he was charged in the court, Umno Youth wanted him to go on leave. VP Khaled Nordin was on the same side as the Youth.
Nevertheless, Zahid has the support of the other two VPs -- Ismail Sabri Yaakob and Mahadzir Khalid -- as well as most supreme council members. Mohamad Hasan initially wanted him to go on leave, but later changed his attitude as he held back his next move.
The situation today is much worse. From the near collapse of Sabah Umno to more exits from Umno MPs on the peninsula, the party's elected reps in the Parliament has plummeted from 54 to only 37.
After this, Ahmad Zahid's attitude hardened, arguing that there was no reason for him to step down. And even anyone wanted him to leave, a general assembly had to be called, and an enormous impeachment mechanism had to be initiated.
The fact is, if the president stays put, more reps will leave, and Umno is poised to fall. Up till this point the party leadership can no longer sit on the fence and do nothing From what we understand, one of the VPs wrote to Ahmad Zahid, tabulating the reasons he must leave. From Mohamad Hasan down, almost everyone agrees he has to go.
But, will the Umno crisis be defused following the handover of duties? No way. The crisis will stay after Mohamad Hasan takes over. Hasan's influences and authority are mostly confined to Negeri Sembilan, hardly beyond the state. He has not performed particularly well since becoming the party's Number Two.
Unless the appeal is won, he still has a by-election war to fight in Rantau That said, the handover of duties by Ahmad Zahid has at least relieved part of the pressure, so that Umno can take a breather now.
As a matter of fact, Umno's exodus comes from both within and without the party. The external pull factor comes mainly from Mahathir and Daim Zainuddin.
The Mahathir-Zahid relationship has gone beyond repair, especially after Zahid shows an inclination to work with Anwar Ibrahim. That makes him an uncompromising enemy of Mahathir.
If he continues to lead Umno, Mahathir is not going to give Umno a chance. Internally, Zahid faces the pressure from Hishammuddin and Khairy.
Umno can momentarily breathe a sigh of relief after Mahathir has achieved his stage one objective of taking down Zahid, while Hisham and Khairy will apply the brake and observe how things go from here.
As for those prepared to leave the party, most of them will put their plans on hold instead of acting on the spur of the moment. - mysinchew
Indonesian soldiers encroach into Sarawak,kidnap 5 Malaysians...
Five Sarawakians were held at gunpoint, bundled into a pickup, roughed up and kidnapped for ransom, allegedly by members of the Indonesian army who had encroached on Malaysian territory last week.
The five, aged between 15 and 64, were harvesting wood at the Wong Rangkai forest near Kampung Danau Melikin, 400m from the Serian-Kalimantan border, around noon on Dec 11 when they were approached by two men in battle fatigues.
The two were armed with 5.56mm Pindad SS-1 assault rifles, the standard primary weapon of Tentera Nasional Indonesia (TNI).
The New Sunday Times has learnt that the five were allegedly ambushed at the site, located near the WFM Melikin oil palm estate in Balai Ringin.
After securing them, the Indonesians forced them into their Toyota Hilux, which was parked nearby, and ordered them to drive across the Kalimantan border to the Indonesian command post in Sg Enteli.
The soldiers accused them of stealing wood from the Indonesian side.
But my 1 million ringgit question is WHERE IS OUR ARMY..??
😅
😅
😅
😅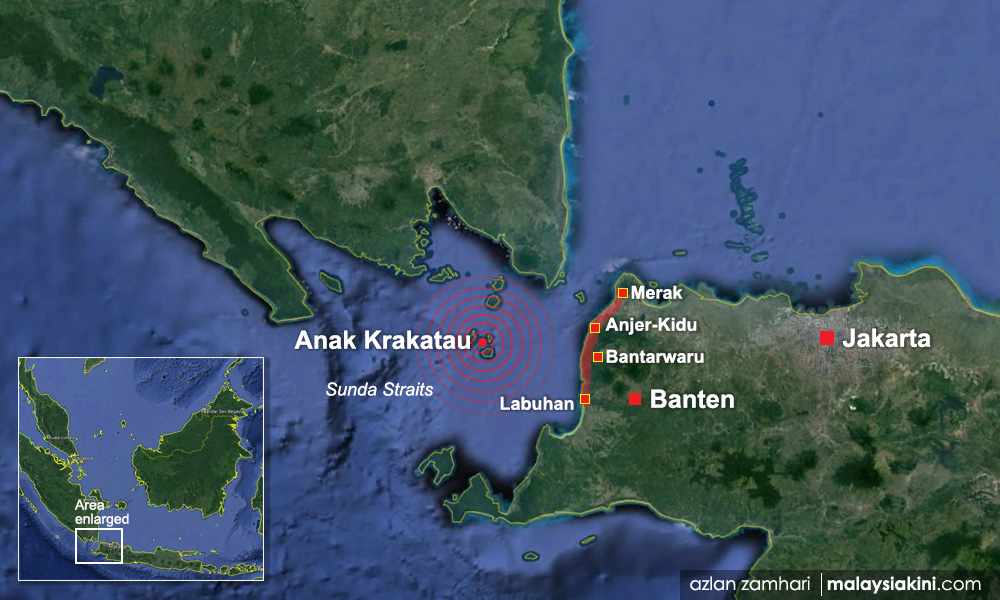 This time I have to agree with you Tun Daim...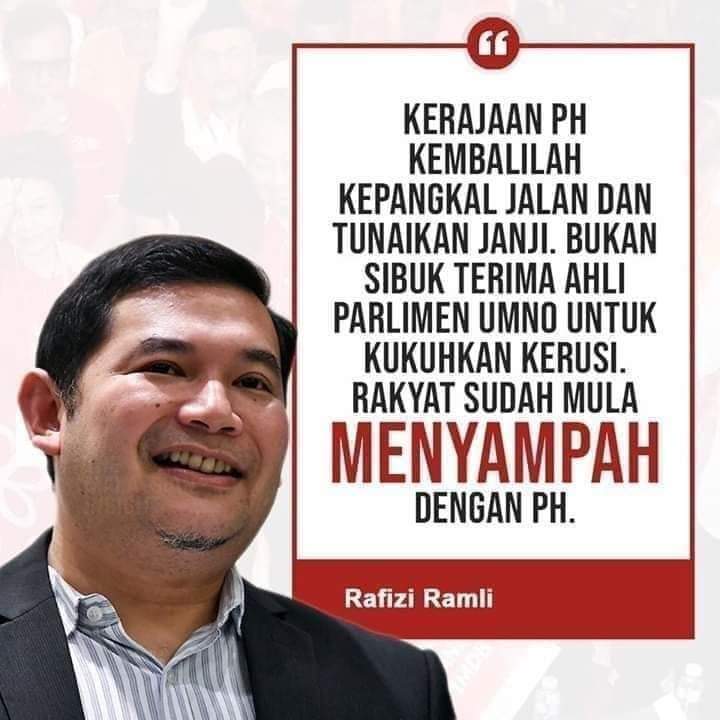 Something you probably
didn't already know!
cheers.