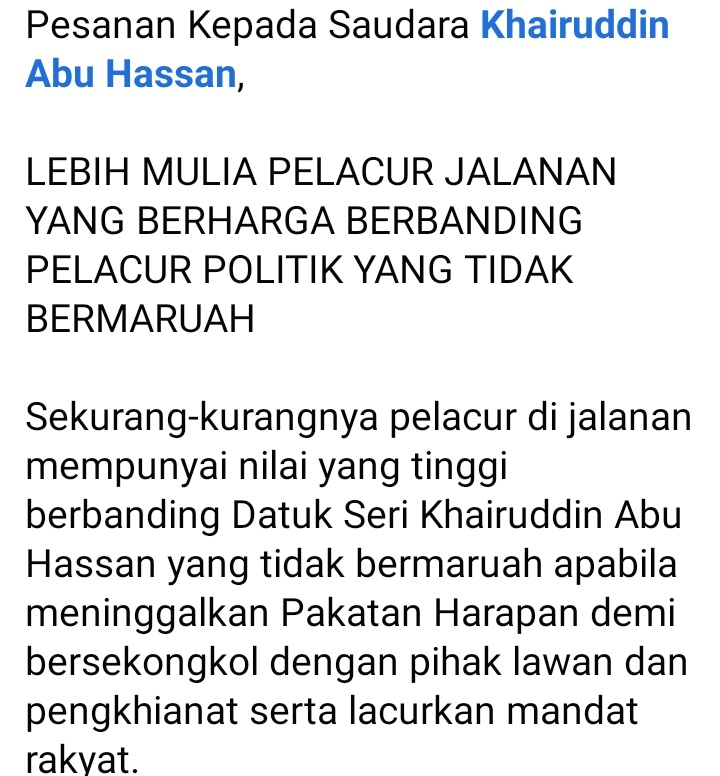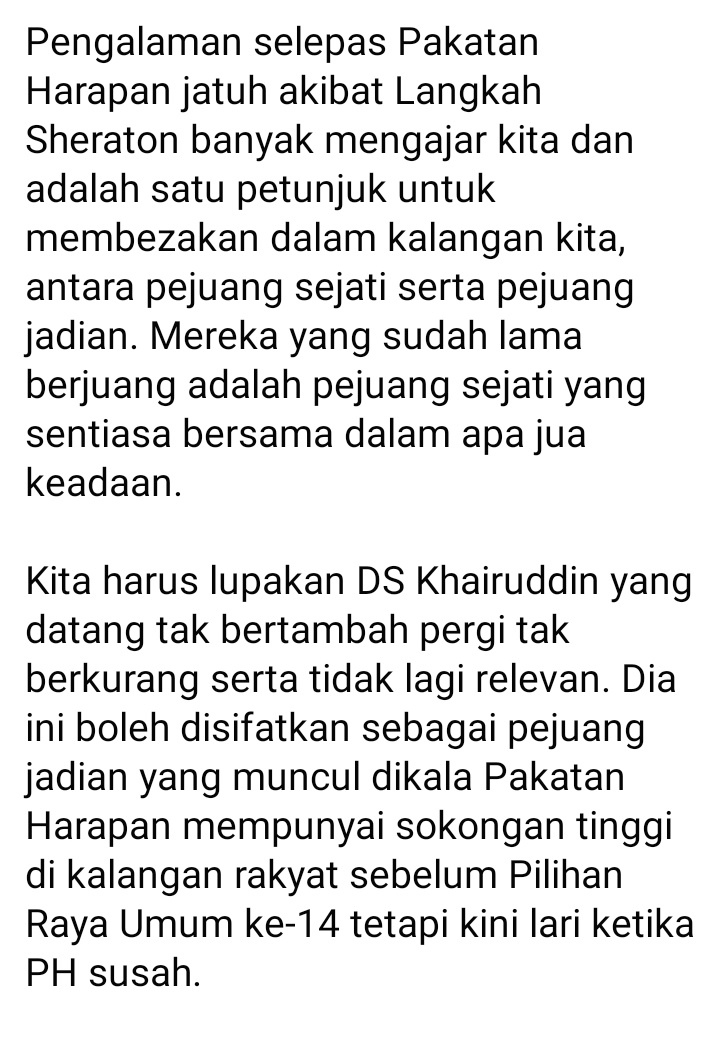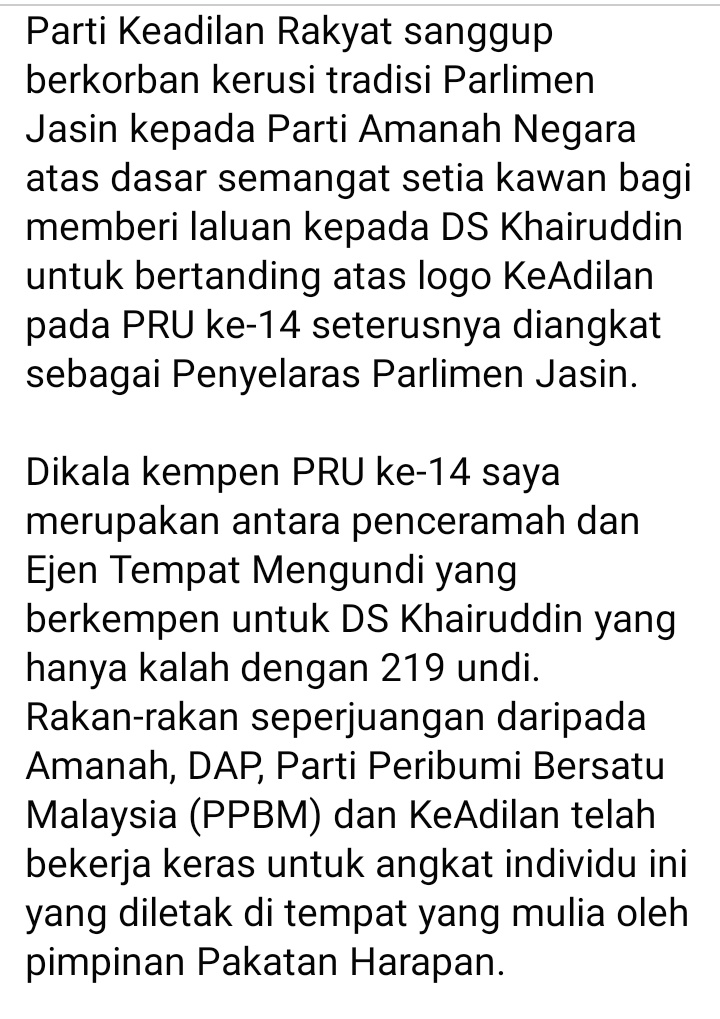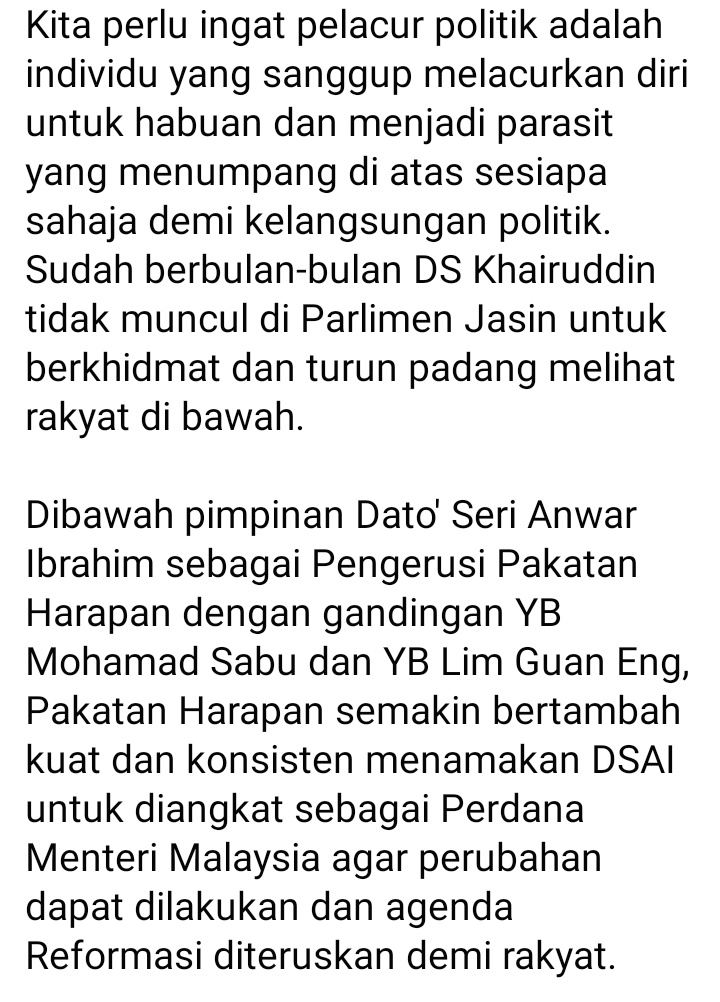 And History never lies...
As of now PH should ignore and leave Mahathir out of the equation of any plans forward for the coalition. To date, Mahathir has done nothing good, but has thrown the country into a political turmoil, handing over to UMNO the advantage of dictating the 'Lame Duck PM' Muhyiddin into setting free the 'Perompaks of UMNO from their corruption charges.
Muhyiddin is a 'good for nothing PM' who now sees himself being sidelined by both UMNO and PAS as the candidate for Prime Minister at the next election. Muhyiddin was never ever of any PM material anyhow.
Mahathir at this juncture is simply useless ... he is gonna'. His reckless behavior, selfishness and disrespect of the RAKYAT's mandate has rendered him as a 'Traitor' and 'Trash'. One would think that PH would need Mahathir to win the support of the rural (kampong) folks ... no, not anymore ... especially now that 'kampong folks' also sees him as a 'Pengkhianat Mandat Rakyat'.
The vast majority of the Indian and Chinese community have abandoned MIC and MCA respectively and placed their trust and support to the Multiracial Pakatan Harapan coalition. The 'Real Battle' now is within the heart of the Malay Community themselves ... to chose between the Perompaks of UMNO and Munafik PAS or the .... the Moderate MultiRacial Pakatan Harapan.
It would be unconscionable for our East Malaysian counterpart of Warisan Sabah and GPS Sarawak to align themselves with the known corrupt leadership of the BN coalition and PAS. If at all there is an iota of sense and sensibility ... both Warisan and GPS must come to a realization that Malaysia needs 'reforms' and 'checks and balances' the likes of PH Agenda. - David Govind
PH has reached a consensus,
The Pakatan Harapan presidential council has decided to support PKR president Datuk Seri Anwar Ibrahim as PH's prime minister-designate in its Monday meeting. The consensus among PKR, DAP and Amanah has helped the three parties to be back as one again. PH was at one point on the verge of collapse! PKR has been hoping to regain ruling power from Perikatan Nasional and Anwar will be the prime minister.
PKR has firmly rejected the proposal to support Tun Mahathir to be the prime minister again. DAP and Amanah were with Mahathir earlier and even pressurized Anwar to choose. The Mahathir-Anwar pair and "Shafie-Anwar-Mukhriz" line-up proposed by Mahathir have not only landed PH in a state of chaos but many voters and PH supporters are disgusted by the proposal.
The decision to opt for Anwar to lead the pact paves the way for a fresh start for PH component parties to work as a team to face off with PN in the next GE. PH should be aware by now that the strategy of garnering MPs' support for majority vote no longer works. Instead, it should be playing the role of the opposition to win public support.
PH also agreed to set up a shadow cabinet during its presidential council meeting to monitor the government's performance. This is a positive development. Rumors are going viral that PM Muhyiddin may be calling a snap poll to clear PN's name as a backdoor government. PH should swing into action to prepare for the election as soon as possible and give up supporting Mahathir's no-confidence motion against the PM in Dewan Rakyat in a bid to regain power.
The collapse of PH-led government and the dilemma in naming a PM-designate to regain power have been attributed to Tun Mahathir. DAP and Amanah have been criticized for embracing Mahathir. Monday's PH presidential council did not discuss the role played by Mahathir, meaning PH had ruled him out as PM-designate. On the collaboration with Parti Warisan Sabah, the presidential council also left the matter to Anwar to negotiate with its president Shafie Apdal.
Mahathir is now an outsider. He is without a party and left with four MPs with him. He is powerless now. Mahathir has yet to respond to the decision made by PH presidential council. His response is believed to be irrelevant anyway. From reneging on the election manifesto while leading the PH-led government, masterminding the Sheraton Move from behind and causing a stir in his collaborative ties among PH parties, Mahathir's popularity has suffered a huge setback. Coalition members and voters have abandoned him now, all because of his own deeds.
Even after winning the trust of his allies, Anwar may not be the PM still. He will have to demonstrate his leadership and commitment to convince PH supporters he can lead the pact out of the current doldrums. Anwar will have to prove that he is sill an icon of Reformasi he used to be, and a leader of Malaysia's culturally diverse society. Voters will decide whether PH will regain power in the next GE and for Anwar to become the next prime minister. - mysinchew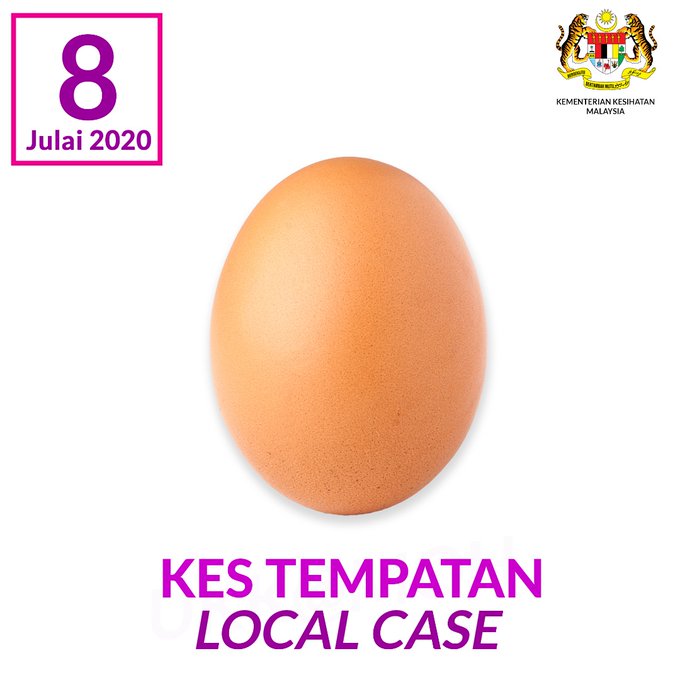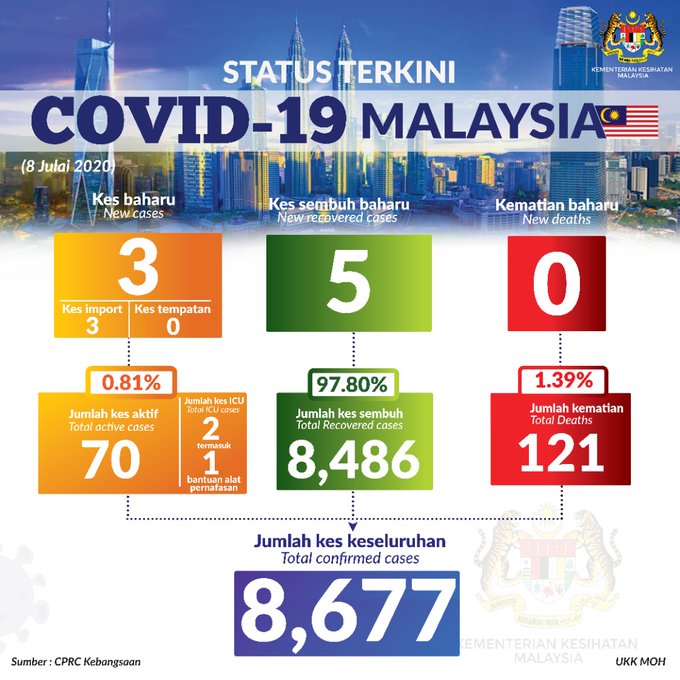 cheers.