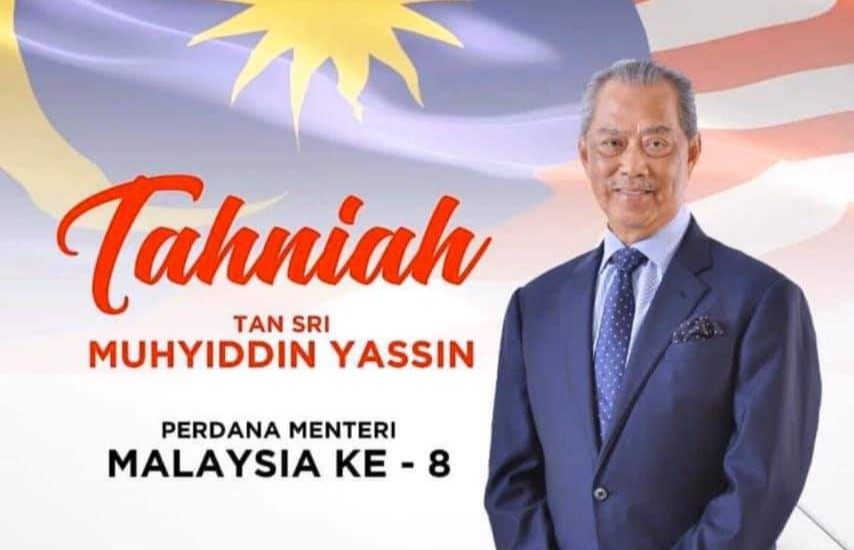 ‪
Muhyiddin Yassin dilantik oleh Yang di-Pertuan Agong sebagai Perdana Menteri kelapan.‬ Muhyiddin mungkin mendapat kepercayaan sebilangan besar ahli-ahli Dewan Rakyat, setelah disokong Bersatu, UMNO, PAS dan lain-lain. ‬
‪Kepercayaan itu cuma di atas kertas. Ia belum diuji di Parlimen.‬ ‪Kerajaan pimpinan Muhyiddin, didominasikan Bersatu, UMNO dan PAS, mungkin boleh diuji sokongan sebenar kepadanya di Dewan Rakyat menerusi usul percaya atau tidak percaya.‬ Dari situ, akan terbukti samada Muhyiddin Yassin memperolehi sokongan atau kepercayaan sebenar majoriti ahli-ahli Dewan Rakyat.‬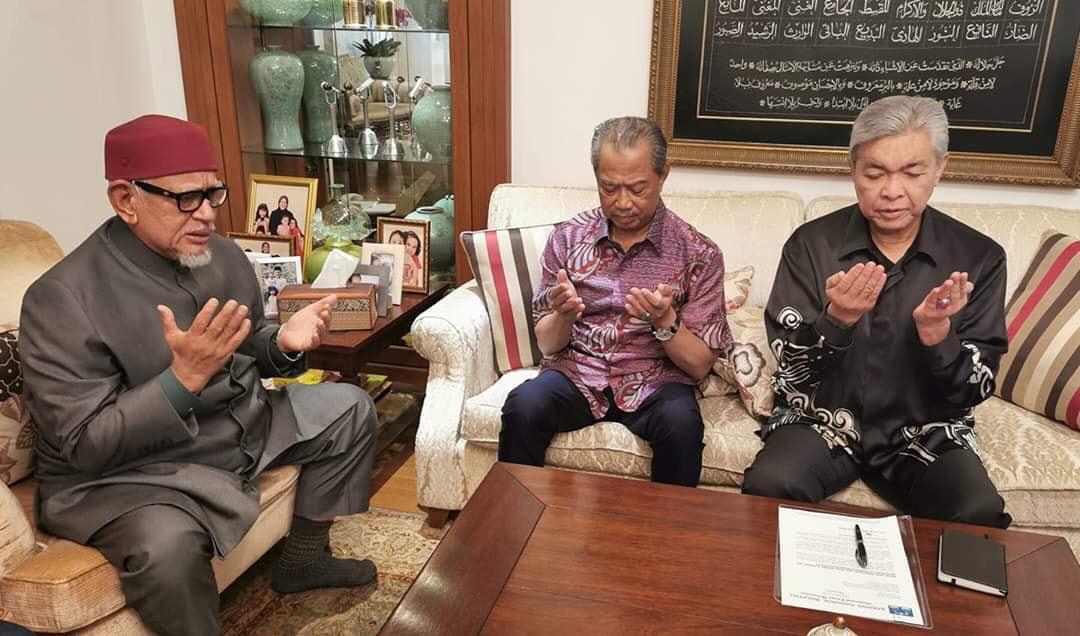 ‪Pembangkang — PKR, DAP, Amanah — bersama tim Dr Mahathir dan lain-lain mempunyai bilangan ahli-ahli Dewan Rakyat yang tidak sedikit, malah mungkin memiliki majoriti yang juga belum diuji dalam Dewan Rakyat.‬
‪Perdana Menteri Muhyiddin boleh diuji pada bila-bila masa melalui usul percaya atau undi tidak percaya dalam Dewan Rakyat yang akan bersidang dalam masa terdekat ini.‬ Dewan Rakyat yang akan bermesyuarat selama 24 hari dalam mulai 9 Mac 2020 hingga 16 April 2020.‬
‪Undi tidak percaya Dewan Rakyat tidak sukar dimohon. Ia cuma memerlukan seorang ahli Dewan Rakyat menghantar suatu pemberitahu (notis) bertulis kepada Setiausaha Dewan dengan memenuhi kehendak mengikut Peraturan-peraturan Majlis Mesyuarat Dewan Rakyat. - f/bk
Hari2 baca buku sejarah Mahmud June je..
hari ni baca Perlembagaan Malaysia lah pulak..-f/bk
Tapi sempat masuk kot tingkap....
Next week, all charges will be dropped.
You just wait and see...
Even by the time Parliament is convened, and if a vote of no confidence succeeds,
it will be too late by then. Malaysia,oh this hurts so much...
It ain't over till the fat lady sings...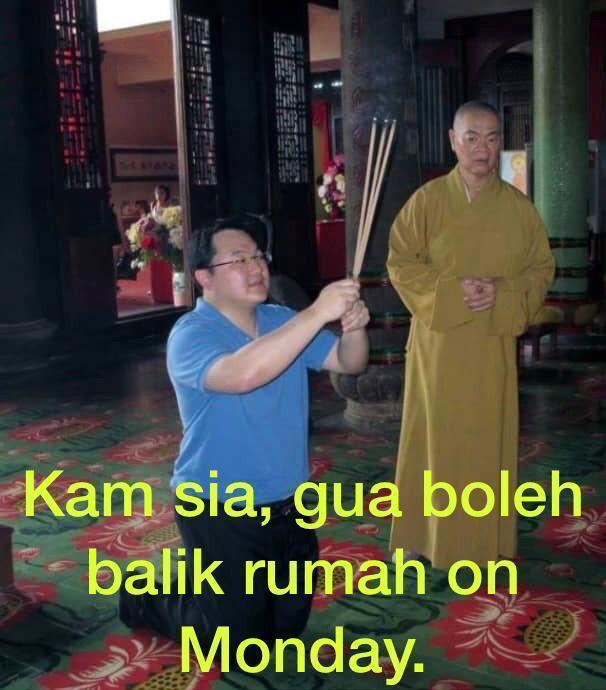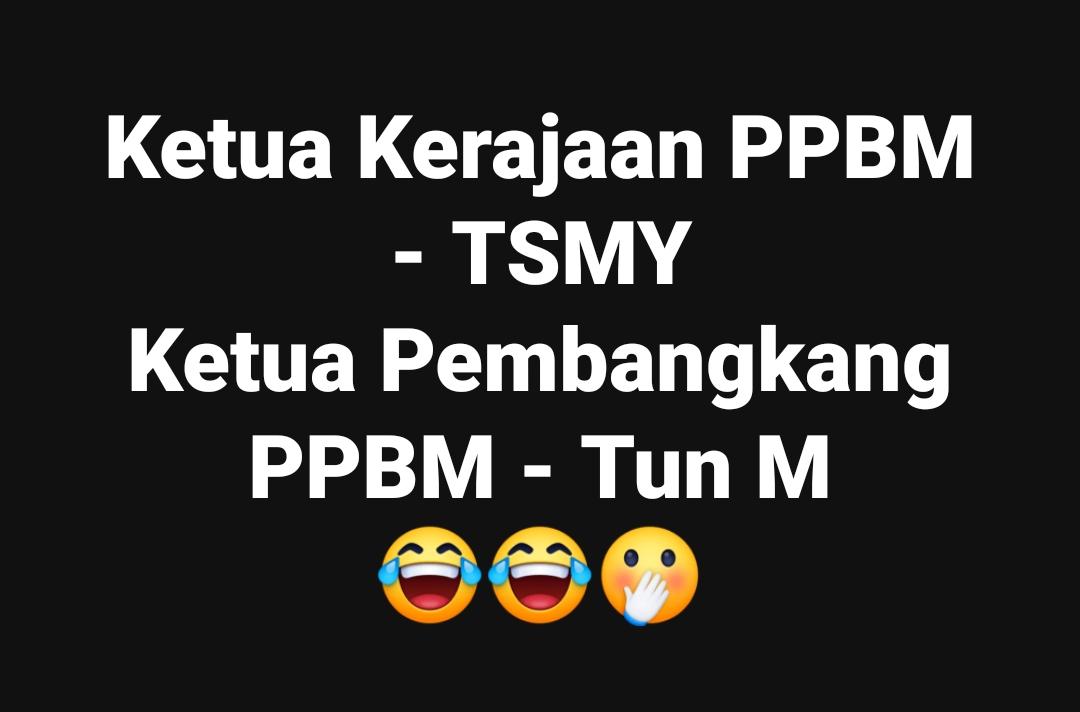 Muhyidin naik aku tak kisah..UMNO yg aku kisah...
Aku takut penyangak2 UMNO tu ngap Muhyidin hidup2...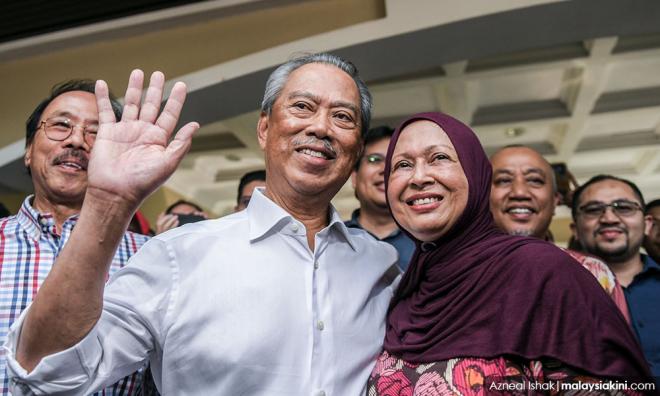 Parliament sitting on March 9
is the next battleground...
Bersatu president Muhyiddin Yassin will be prime minister tomorrow, and this looks to be a done deal unless the King changes his mind. Despite this, Muhyiddin's command of a majority in the Dewan Rakyat is still in question and can be challenged by lawmakers in the House.
The next Parliament session has been fixed for March 9, over a week from now.
Former Parliament speaker Pandikar Amin Mulia had pointed out that the Standing Orders do not outline how a motion of no confidence can be done and carried out. However, confidence in a prime minister can be tested by passing a motion or bill.
As a new coalition, the first logical step once Parliament convenes is to table a motion to replace the Pakatan Harapan appointed speaker Mohd Ariff Yusof. This will likely be tabled after the Yang di-Pertuan Agong addresses Parliament on March 9 or the day after.
If the motion is defeated, it means that Muhyiddin no longer commands majority support.
Article 43(4) of the Federal Constitution then states that when a prime minister loses majority support in the Dewan Rakyat, he must tender his resignation unless the Agong decides to dissolve Parliament.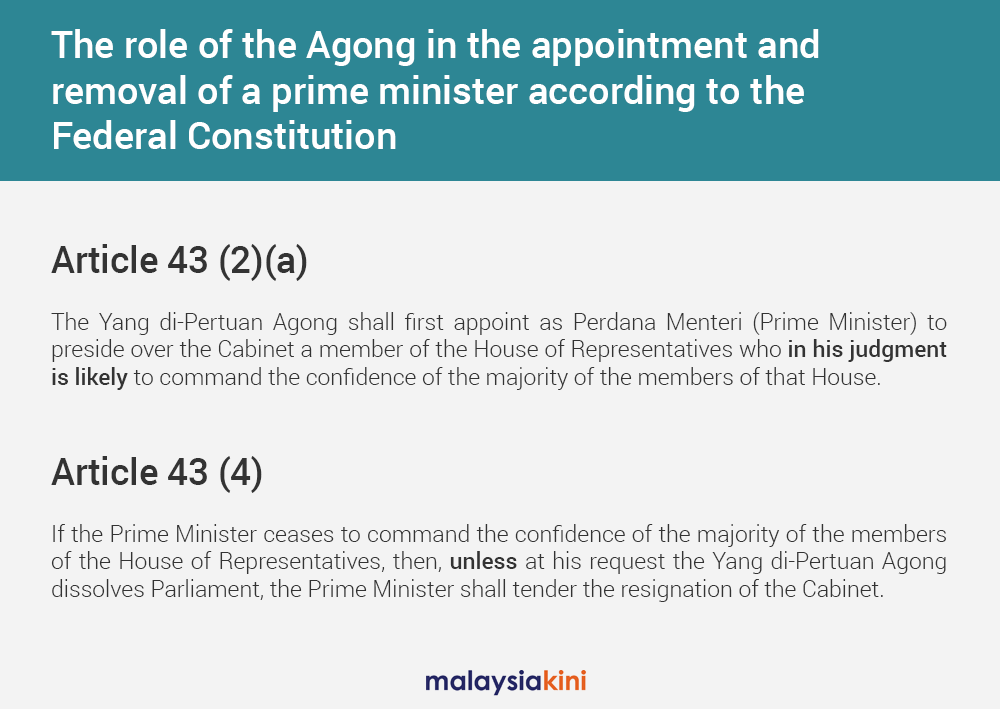 However, Muhyiddin can postpone this inevitable challenge to his premiership.
Article 55(2) of the Federal Constitution states the Agong may prorogue (postpone) Parliament. As prime minister, Muhyiddin can advise the King to do so.
Article 55(1) states the Dewan Rakyat sittings must be held within six months of the last sitting - in this case, Dec 5, 2019, meaning that the next session must be called by the first week of June.
Both Muhyididn and Harapan claim to have majority support. However, the Federal Constitution provides that the Agong can appoint whomever he believes to command majority confidence as prime minister.
Muhyiddin's ascension comes a week after he and Azmin Ali tried to stage a coup to form a government with Umno, PAS, GPS and Warisan without PKR, DAP and Amanah.
This prompted Dr Mahathir Mohamad to resign as prime minister as he refused to work with Umno en-bloc. - mk
Harap maaf,aku pun dah pening
nak berehat sejenak
pulih balik semangat...
cheers.