Pahat terus berbunyi mengetuk mana-mana tempat dan ruang yang mungkin tidak sekata dalam rumah (kabinet) Udin anak Yassin. Pahat-pahat itu mengkritik dan menegur pembinaan kabinet itu dengan berbagai pandangan dan rasa tidak puas hati. Pahat-pahat yang berkokok itu bukan saja dari luar tetapi dari dalam sendiri. Ini yang tidak berapa menyenangkan Udin anak Yassin.
Antara yang menegur Azalina Othman Said, beliau pertikai kabinet itu tidak sepatutnya mendominasi sebuah parti saja tetapi perlu seimbang mengikut kekanan parti dan jumlah kerusi.
Katanya Umno sepatutnya layak diberikan kementerian yang lebih significant seperti Kementerian Wanita, Kementerian Dalam Negeri, Kementerian Luar Bandar, Kementerian Kewangan dan Kementerian Pertanian dan Industri Asas Tani. Namun semua kementerian kanan itu dibolot oleh PPBM.
Shahrir Samad pula kata kabinet itu seolah-olah menunjukkan kerajaan baru PN bukannya dipimpin oleh UBN dan Muafakat Nasional, tetapi diketuai oleh Bersatu dengan geng Azmin Ali dari PKR. Shahrir juga persoal kenapa pemimpin Umno Sabah ditinggalkan oleh Udin anak Yassin daripada menyertai senarai kabinet berkenaan.
"Kalau (Ketua Umno Sabah) Bung (Moktar Radin) tidak boleh dilantik oleh kerana sedang menghadapi perbicaraan di mahkamah, Mohamed (Alamin) yang baru menang di PRK Kimanis layak untuk jadi seorang timbalan menteri," katanya.
Selain itu ahli Parlimen Cameron Highlands Ramli Mohd Noor juga mempersoalkan kabinet itu melupai Orang Asal. Beliau tanya apakah tunggu 60 tahun lagi untuk Orang Asal berada dalam kabinet. Nada Ramli jelas hampa.
Mendengar pahat-pahat itu berbunyi menggambarkan Umno tidak senang dengan cara Udin anak Yassin menyusun kabinet. Apakah rasa-rasa dan kritikan itu merupakan bunga perbalahan di antara Umno dengan PBBM yang jelas telah memperalatkan Umno dan Pas untuk kepuasan segelintir manusia daripada parti itu. - MSO
Ramai MP Penyamun Nasional
‪🔴 Ramli Mohd Noor, MP Umno-Cameron Highlands (Pahang):
‬
‪"Kerajaan Perikatan Nasional ketepikan kepentingan Orang Asli apabila gagal melantik sebarang wakil masyarakat itu dalam barisan jemaah Menteri. Yang amat jelas, Orang Asli diketepikan langsung."‬
‪🔴 Azalina Othman Said, MP Umno-Pengerang (Johor):‬
"Gabungan kerajaan harus berdasarkan perwakilan yang seimbang dan bukannya didominasi oleh satu parti."‬
‪🔴 Bung Moktar Radin, MP Umno-Kinabatangan (Sabah):‬
‪
"Menteri Kewangan baru dilantik dalam ucap tamanya menyatakan 'no political interference in his ministry', dia tak sedar pelantikannya atas move politik, kalau inilah pendiriannya lebih baik dia buka kementeriannya sendiri."‬
‪🔴 Tiong King Sing, MP SPDP-Bintulu (Sarawak):‬
‪
Setiausaha Agung SPDP berkata, "Tiong King Sing menolak pelantikan sebagai Timbalan Menteri Perpaduan Negara. Jawatan ini tidak sesuai dengan kedudukannya sebagai Presiden parti."‬
‪🔴 Seorang MP Umno Perak [namanya dirahsiakan dahulu] begitu geram dengan kegagalan PM Muhyiddin melantik Presiden Umno atau Timbalan Presiden Umno untuk menjadi Menteri Kabinet.‬
🔴 Ketua Menteri Sarawak, Abang Johari Openg (GPS):
Sama ada satu daripada dua artikel perlembagaan harus dipinda untuk menggambarkan status Sabah dan Sarawak sama dengan Tanah Melayu, jika Gabungan Parti Sarawak (GPS) menyokong kerajaan Perikatan Nasional dengan majoriti dua pertiga di Dewan Rakyat.
Jika dibentang Usul Percaya atau Tidak Percaya terhadap Perdana Menteri Penyamun Muhyiddin Yassin hari ini, Kerajaan Penyamun Nasional (PN) tumbang sekali pun dalam undian belah-bahagi dalam Dewan Rakyat.‬ - f/bk
Kalu Anwar ditolak oleh orang Melayu,
orang mana pula yang sokong Mahathir...
Saya asalnya malas mahu ambil tahu tentang Mahathir, orang tua yang semakin merapu cakapnya. Namun, apabila beliau terus berleter bukan-bukan semenjak hilang kuasa angkara perbuatan khianat presiden partinya sendiri dan dibantu pula oleh Si Kitol dan juak-juaknya, maka saya terpaksa mengulasnya bagi menenangkan fikirannya yang meroyan bagai kematian bini.
Kita faham, Mahathir sukar untuk mempercayai beliau hilang kuasa yang beliau cuba pertahankan sehingga mati itu, tetapi kita lebih tidak faham mengapa begitu cepat mantan PM ke 7 ini nyanyuk. Sepatutnya kita yang menyalahkannya awal lagi apabila beliau gagal menunaikan banyak janji di dalam manifesto PH termasuk janjinya untuk menyerahkan jawatan PM apabila Anwar dibebaskan dari penjara.
Namun kita bertahan untuk tidak menghentam beliau demi untuk menjaga perpaduan di dalam PH. Malangnya, selepas hilang kuasa, beliau tidak pernah mahu mengaku kesilapannya tetapi berterusan menyalahkan Anwar yang terlalu banyak mengalah untuk memuaskan nafsu tamak dan rakus beliau itu
Hari ini di dalam Sinar, beliau menyatakan Anwar tidak mendapat sokongan orang-orang Melayu. Seterusnya beliau menuduh Anwar itu berfahaman liberal seolah-olah beliau seorang yang Islamik.
Tidak perlu pergi jauh, lihat latar belakang dan cara hidup keluarga Anwar dan dibandingkan dengan keluarga Mahathir, di situ kita boleh tahu jawapan siapa yang Islamik dan siapa yang liberal sebenarnya. Hidup penuh mewah dan jutawan, adakah keluarga Anwar atau keluarga Mahathir?
Semua tahu, di dalam undian MP-MP di Istana baru-baru ini, Anwar jauh mengatasi Mahathir. Anwar dikenali sebagai pemimpin semua kaum bukannya hanya untuk orang-orang Melayu meskipun Anwar paling tegas mempertahankan hak-hak orang Melayu dan Islam yang termaktub di dalam Perlembagaan.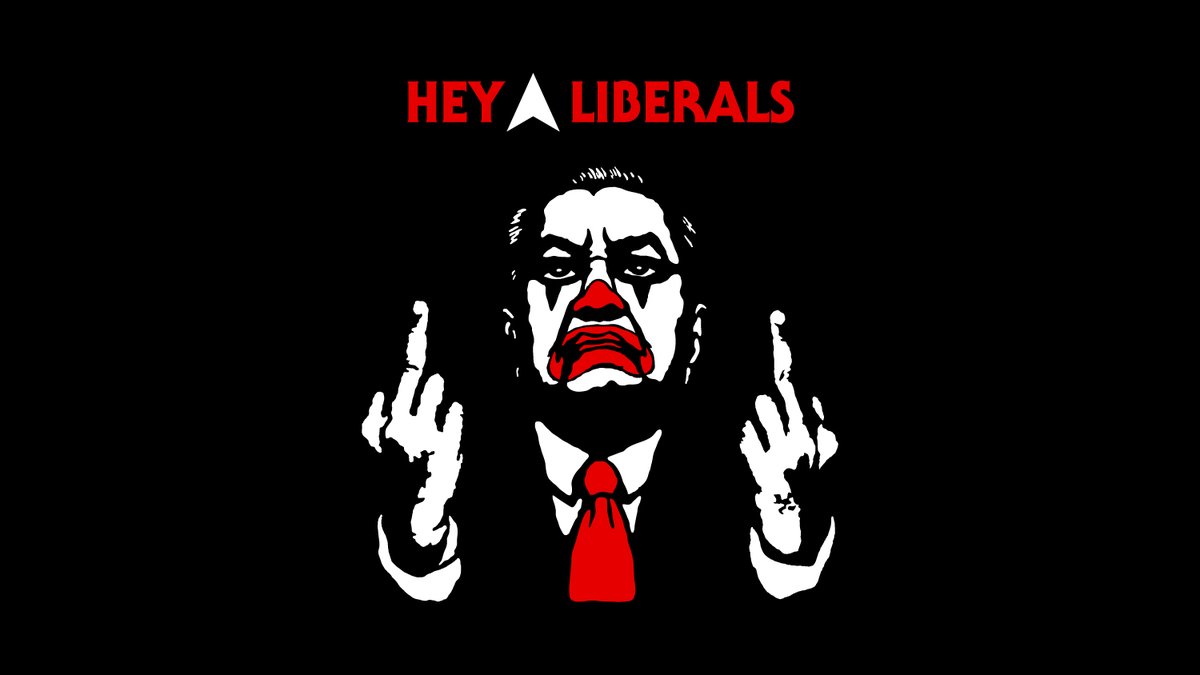 Yang di kata "Liberal" tulah yg hang terketaq2 pergi mengadap
di mahkamah, di hospital, menumpang bertenggek dlm PH.- f/bk
Jika Anwar seorang liberal, mana mungkin Anwar dikenali dan begitu rapat dengan negara-negara Islam di merata dunia? Turki sebuah negara yang amat tidak disukai oleh barat, tetapi Erdogan adalah sahabat Anwar paling dekat.
Hakikatnya, Mahathir yang bukan sahaja ditolak oleh orang-orang Melayu tetapi turut ditolak oleh kaum Cina, India, Iban, Kadazan bahkan ditolak oleh kaum orang Asli. Jika ada pun yang menyokong beliau mungkin dari keturunan mamak tebar roti canai.
Buktinya, di dalam PRU14 yang lalu, parti Bersatu di bawah pimpinannya diberi kerusi bertanding di 52 kawasan Parlimen majoriti Melayu, namun partinya hanya dapat 13 Kerusi sahaja. Separuh pun tidak dapat. Melayu tolak Mahathir. Itu fakta. Partinya dikatakakan mahu menggantikan Umno sebagai sebuah parti mewakili kaum Melayu, namun berapa jumlah keahlian Bersatu sekarang?
Anwar pernah bertanding di kawasan majoriti Melayu di Permatang Pauh dan beliau tidak pernah kalah. Anwar bertanding di kawasan campuran iaitu di Port Dickson, dan Anwar menang. Ertinya, Anwar diterima semua. Untuk menjadi pemimpin negara ini mestilah seorang yang diterima oleh semua kaum. Muhyidin sekarang pun tidak dapat dibuktikan dapat sokongan semua kaum untuk menjadi PM kerana beliau menjadi PM ikut pintu belakang.
Cukup-cukuplah Mahathir mencari salah orang lain. Sudah sampai masanya Mahathir bersara dari politik sebelum namanya menjadi terlalu busuk dan menjadi kutukan seperti di era Mahafiraun dahulu. - Wfauzdin Ns
Mahathir manusia tak kenang budi...
Aku pelik dengan madey....kona pi, kona mai.. semua dia salahkan Anwar...Dia letak jawatan, dia akibatkan kerajaan terbubar, dia salahkan Anwar.. dia sat kata Muhyiddin pengkhianat, kejap dak.. dia punca PH jadi caca marba.. semua dia hala kata salah Anwar.. parti dia kalah dlm 3-4 PRK pun salah Anwar...
Rakyat tak buta..tak pekak..tak hilang ingatan lagi.. 1998 Hang aib kan Anwar, hang tuduh..hang jaja satu dunia konon Anwar buat benda tak masuk akal.. Hang sumbat kawan tu dlm lokap, dalam penjara gara2 hang angkuh dgn kuasa.. seolah org lain tak layak jadi perdana menteri.. hang sorang saja bagiuh....
Selepas 18 tahun Dr Mahathir jumpa dan
bersalam dengan Anwar di mahkamah
Hang jangan buat2 lupa.. 2016 , hang dengan muka berdaki tebal 3 inci..terhegeh2 join dgn pembangkang yg arusnya bergerak hebat gara2 reformasi Anwar..
2017 hang dgn si Khairuddin pondan terhegeh2 pi IDCC Shah Alam sewaktu Konvensyen Reformis.. buat muka sekupang depan reformis.. nak mintak restu.. konon nak bersama2 lawan dan jatuhkan Najib.. hang jgn dok buat lupa...
Hang terketaq2 pi jumpa Anwar di mahkamah..nak bagi sokongan konon.. walhal nak mintak simpati Anwar..restu dari Anwar utk hang dgn barua2 hang dpt join dgn PH. Tu belum kira lagi sampaikan hang utus si Daim utk jumpa Anwar di penjara.
Sampaikan nak umumkan calon PM masa pru14 .. restu Anwar dari penjara lah..hang dicalonkan sbg calon PM jika PH menang.. walhal masa tu hang SAMPAH ja..sampah yg dikutip lepas kena campak dgn Umno. Hang ingat kami boleh lupa? - Aman Shah
Nak bubar parlimen?...Nak buat PRU perlukan sekurang2 nya RM800 juta ...Di saat org2 politik , sibuk membuncitkan perut masing2..Di pihak rakyat, kini sdg bergelut, bagaimana utk bagi makan anak bini, bila 'dipaksa' bercuti tanpa gaji selama 3 bulan. Bukan 1000, bukan 2000, tapi 13,000!Apa2 pun... Politikus2 ni, mereka tidak pernah memandang isu2 rakyat ini sebagai isu besar... Depa sibuk berperang merebut kuasa itu lebih penting! - f/bk
UMNO Warlords Upset They Have Been Unfairly
Short-changed And Given Junk Ministries...
The new cabinet was designed in such a way to ensure the survivability of not only Prime Minister Muhyiddin, but crucially the continuous existence of Bersatu (if they failed to take over UMNO) "after" the next 15th General Election. And if you look at the position of the chess pieces, some hidden hands had helped Muhyiddin in the entire architecture.
If Muhyiddin was such a genius strategist, he wouldn't have had been sacked by former PM Najib Razak in the first place. Similarly, if Azmin Ali was such a brilliant tactician, he wouldn't have had been caught engaging in gay sex video to begin with. Mahathir together with Daim Zainuddin plus some advisors were behind the whole drama in dislodging Pakatan Harapan and installed puppet Muhyiddin.
Mahathir initially called Muhyiddin a traitor. Muhyiddin denied and quickly sent a letter begging for forgiveness. Mahathir then said the much anticipated vote of confidence will most likely fail and Muhyiddin will survive until the 15th General Election, as if was giving his seal of approval for the prime minister. Thereafter, Muhyiddin publicly asked Mahathir for endorsement.
Both Mahathir and Muhyiddin appeared to be winking at each other. Now Mahathir claims he did not actually mean to say Muhyiddin betrayed him personally. It was referring to his actions in betraying the party's struggle, says Mahathir. In other words, it meant while Mahathir condemns a man for his actions of raping a girl, he did not actually mean to call the man a rapist (*grin*).
There was no bad blood between them. There never was. It has been just a blockbuster movie to hoodwink the voters, whether they were Chinese, Malay or Indians, to a grand scheme to install the desired dynasty on the throne. And based on the chess pieces on the table, Anwar Ibrahim, Najib Razak, Hishammuddin Hussein, Tengku Razaleigh and Khairy Jamaluddin are out of the game.
Of all the UMNO talents and warlords, "turtle egg" Ismail Sabri Yaakob was deliberately chosen as the captain for one of four Senior Ministers. It's not an exaggeration to say that among the 3 vice presidents of UMNO (Ismail Sabri, Mahdzir Khalid and Khaled Nordin); Ismail Sabri is the least intelligent. But that was the plan – putting a stumbling block so that others cannot challenge Muhyiddin.
Ahmad Zahid Hamidi - Dejected
Hishammuddin Hussein, arguably one of the smartest UMNO warlords, was appointed as Foreign Minister. That is as good as sending him to overseas to prevent him from plotting against the premier. Mr Hishammuddin, hails from a political blue-blood family by virtue of him being the son of Malaysia's third prime minister, is considered a direct threat to the Muhyiddin leadership (or Mahathir for that matter).
Khairy Jamaluddin, the son-in-law of former Prime Minister Abdullah Badawi, has been appointed as Minister of Science, Technology and Innovation, clearly an irrelevant and useless ministry. The fact that Khairy managed to grab 61 votes out of 191 divisional votes in the UMNO presidency post for the 2018-2021 term speaks volumes about his strength in the party.
In the 32-member Cabinet unleashed by Muhyiddin, UMNO only gets 9 ministers, despite the party being the largest in the newly formed backdoor government. UMNO secretary-general Annuar Musa was appointed the Federal Territories Minister. Other portfolios allocated to UMNO include the Higher Education Ministry, Energy and Natural Resources, Health, National Unity and Youth and Sports.
Besides Senior Minister Ismail Sabri's portfolio of Defence Ministry, you don't need a rocket scientist to see how UMNO was given mostly junk ministries. Hence, the displeasure expressed by senior warlords Azalina Othman and Bung Moktar. Upset, Azalina argued that the coalition government should be based on proportionate representations and not dominated by any one party.
If you wish to know which ministries are the most lucrative, Azalina had accidentally spilled the beans. She said UMNO should be given more significant ministries like the Women's Ministry, Home Ministry, Finance Ministry, Rural Development and Agriculture and Agro-Based Industry Ministry. Either in quality or quantity of ministries allocation, UMNO has been short-changed.
Even after Azmin Ali and his gang of traitors (11 MPs) joined Bersatu, Muhyiddin's party has only 30 MPs. In comparison UMNO-led Barisan Nasional contributed 42 MPs (UMNO's 39, MCA's 2 and MIC's 1). Other component parties of the Perikatan Nasional coalition consist of Islamist party PAS (18 MPs) and Sarawak-based GPS (18 MPs). So UMNO has 30% more MPs than Bersatu.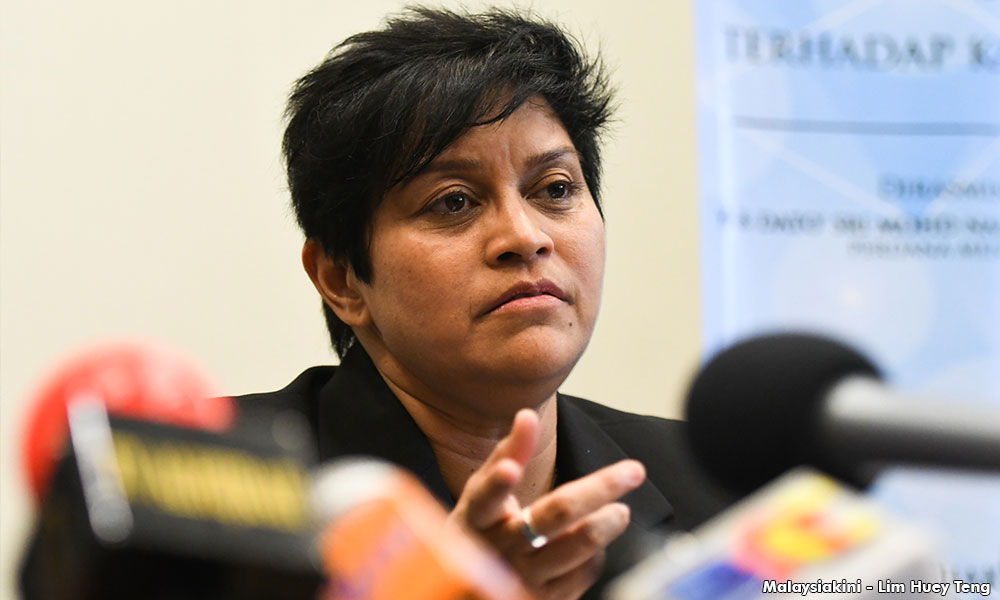 Azalina Othman...
Yet, Muhyiddin's Bersatu has 11 ministers, 20% more than UMNO. To add insult to the injury, Bersatu snatched two of the four Senior Ministers, despite UMNO possessed the "golden chair". Azmin Ali, who betrayed his former party PKR, was given International Trade and Industry Ministry while Mohd Radzi Md Jidin (Bersatu supreme council member) was allocated the Education Ministry.
The other 7 portfolios held by Muhyiddin's party include the Economy and Special Functions portfolios in the PM's Department, Women and Family, Home, Agriculture and Food Industry, Rural Development, Communications and Multimedia, as well as Housing and Local Government – all of which are either strategic or important ministries with huge annual budget allocation.
Heck, even the powerful new Finance Minister Tengku Zafrul Tengku Abdul Aziz, former chief executive of banking group CIMB, is linked to PM Muhyiddin Yassin's family. Zafrul's younger brother, Tengku Zuhri Tengku Abdul Aziz, apparently is married to Fara Nadia Abd Rahim, whose elder sister Fara Ikma Abd Rahim is married to Muhyiddin's eldest son Fakhri Yassin.
Even at the very top level, bad blood has already begun among the three Malay political parties. The leadership of Bersatu was pressured not to appoint any tainted and corrupt leaders from the previous Barisan Nasional regime as the deputy prime minister, obviously referring to UMNO President Ahmad Zahid Hamidi, who has been slapped with record 87 criminal charges.
However, UMNO supreme council member Puad Zarkashi argued that if his boss Zahid cannot be appointed due to his corruption and money laundering charges, Azmin Ali too should be excluded in the Cabinet because of his leaked gay sex video performance at Four Points Sheraton Hotel in Sandakan, Sabah. After all, Zahid has not been convicted yet.
But not only Bersatu greedily gobbled 2 of 4 Senior Minister posts, PM Muhyiddin has announced that while the four senior ministers he appointed are all "equal", Azmin Ali will chair Cabinet meetings whenever he is absent. That message was as good as telling UMNO and PAS that the de-facto Deputy PM is Azmin, the gay whom the police hilariously claimed cannot be identified in the sex video scandal.
At the same time, PAS grassroots believed it was only fair for their president Hadi Awang to be given the deputy prime minister post. When asked about the possibility of him appointed as the deputy prime minister, Hadi said – "I am open … I do not say I have to be selected (as Cabinet member). If I do not get selected, I don't mind going back to be a fisherman. No problem. I want to work for the country."
If you're serious about not wanting any position or power, you don't open up your options. To say so means you're playing psychological games to hide your greed and lust and pretends to be "holier-than-thou". In reality, both Zahid and Hadi were looking forward to be appointed as deputy prime minister, despite them putting up a drama saying they won't mind if they didn't get it.
Amusingly, Annuar Musa, who had called for a snap election prior to his appointment as Federal Territories Minister in the backdoor government, has made a U-turn now and denied asking for the Parliament to be dissolved. Similarly, Noraini, the Wanita Umno chief, had screamed her lungs out that in the name of UMNO dignity, Zahid must be appointed to the Cabinet.
But after she was appointed as the Minister of Higher Education, Noraini quickly resigned as the Public Accounts Committee chairman to take up the post and never spoke about UMNO dignity again. All the UMNO MPs who have been appointed to the Cabinet are as quiet as a church mouse. That doesn't mean the discontent and unhappiness within the UMNO leadership can be ignored.
The racist party UMNO, unfortunately, is trapped the moment it joins the backdoor government of Muhyiddin. It's now too late to cry over spilt milk. The party has now been further divided. Hishammuddin's camp and Khairy's supporters happily lick the bones thrown to them. Zahid and Najib's camp, on the other hand, can only watch helplessly.
UMNO President Zahid Hamidi and PAS President Hadi Awang should have ignored the temptations of joining Muhyiddin, who essentially is Mahathir's proxy, and pushed for a snap election instead. The sentiment against now-collapsed Pakatan Harapan was extremely high thanks to racial and religious cards well played by UMNO Malay nationalist and PAS Islamist party.
Had a snap election been called, UMNO and PAS will definitely win the lion's share of the Malay-majority seats and would form a new government. Zahid would become the prime minister while Hadi clearly would be the deputy. UMNO and PAS would be left to share the spoils of war. Muhyiddin has admitted yesterday that he did not want a snap election. A snap election will send Bersatu to oblivion. - FT
Dulu istihar harta idea komunis,sekarang tak lagi,haram dah halal.
Dalil boleh berubah hanya dgn sekeping slip gaji.Tunggang selagi boleh...- f/bk
cheers.