Pilih lah sesiapun untuk menjadi PM...asal jangan sesekali kembali atau serahkan kuasa kepada UMNO!!!.
Jika berterusan perseteruan antara kumpulan Anwar dan Tun M.....maka wajarlah Wan Azizah perlu di berikan jawatan dan di angkat sebagai PM yang ke-8. Muhyiddin sesuai menjadi Timbalan PM. Amacam?
Tetapi, kan dah ada perjanjian antara Tun dan Anwar, kan?. pasal 'peralihan' kuasa itu la...kan?.
Tetapi itulah yang saya cakap, jika itu jugak yang telah menimbulkan perbalahan antara penyokong kedua-dua mereka.....baiklah kita mencari solusi atau alternatif lain dengan matlamat utama: JANGAN SESEKALI SERAHKAN KUASA NEGARA KEPADA UMNO DAN PAS.
Dah naik pening dah penyokong2 PH la ni... - Mohd Asri Bakar
Kalu semua pemimpin jujur memegang amanah dan laksanakan janji yang dimeterai semasa permuafakatan awal PH, kita yakin kerajaan sekarang sangat kukuh dan pembangkang tak berani angkat muka. PH dipermain2kan oleh pembangkang kerana ada sekoq dua pemimpin PH sendiri macam berok mat ye, kepala batu dan sifat egoistik. Berani mungkir janji, terimalah padahnya...- f/bk
Hari ni puak PAS fokus pada Usul Percaya PM yg dibentangkan sendiri oleh Anwar Ibrahim ketika 1997. Pastu depa nganjeng.. Depa ni paham ke x ttg semua ni??
Usul Percaya PM oleh Anwar 1997 adalah dikala beliau adalah Timb Perdana Menteri, satu parti, satu blok pemerintah.. Tiada apa nak diherankan.. Dan jelas pembangkang dari PAS waktu tu xdk pun sokong.. Sebab apa?? Sebab depa pembangkang...
Usul percaya PAS pada PM Sementara 2020 ni PAS dimana?? Kerajaan atau Pembangkang?? Nak lawan PH tp dlm masa sama sokong PM dari PH sama ertinya macam nak sembang tegakkan syiar Islam dalam masa sama jual agama demi wang dan kuasa.. Harap serban je besau..
Walaun jd tempat lebai2 sebarkan bagi memperbodohkan orang Islam tu sendiri.. - Mohd Rudey Bin Abdul Rahman
Azmin memang tak setuju dengan pembentukan PH tambah2 lagi enggan terima Dr.M dari mula lagi. Bila dah rasa nikmat berkuasa Azmin sabotaj peralihan kuasa yang sudah dimanterai semasa Pakatan Harapan dibentuk. - f/bk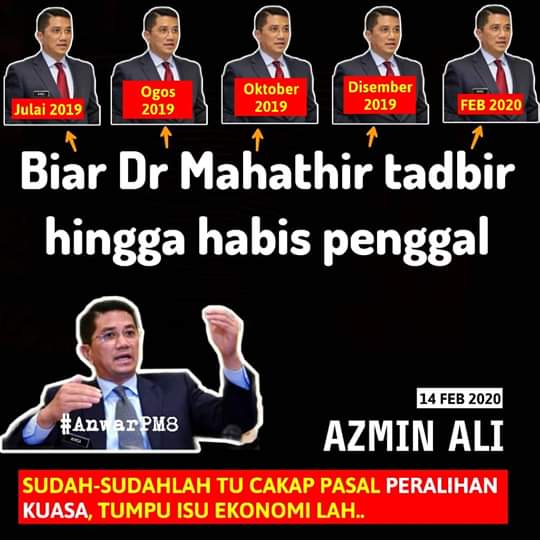 Talking about confidence vote
and statutory declaration...
In the past the post of prime minister was bestowed to the leader of the party with the most number of seats in parliament. This is by convention of course. Therefore, since Umno back then won the most number of seats, its presidents were chosen prime ministers, notwithstanding the unwritten rule that the prime minister must be Malay/Muslim.
Hence who becomes prime minister is the choice of the ruling party or components in the case of the BN, not the opposition. They do not have the right to determine who becomes PM.
That convention was "broken" when Pakatan Harapan won GE14 in 2018. Going by normal practice Datuk Seri Wan Azizah Ismail, then president of PKR, would or should have been made prime minister as her party won the most parliamentary seats. That we all know.
But that was not to be, simply because of a promise or rather an agreement reached by the four parties of Pakatan Harapan that in the event the coalition won the election, Tun Mahathir Mohamad would be prime minister. This we know also.
In fact, the Yang di-Pertuan Agong then wanted to swear her in as the country's seventh prime minister, but Wan Azizah declined citing the said agreement. This has been reported in the media umpteenth time.
Now we are hearing of a confidence vote for Mahathir to continue to be prime minister, to be tabled in parliament by opposition PAS, no less.
As I see it, only government MPs can or usually table a motion of confidence to prove their choice of PM enjoys their continuous support. Or in times when the government itself is embroiled in crisis, they can table a vote of no confidence against the prime minister who is their leader.
Also in times of crisis, the opposition can table a vote no confidence against the prime minister and his government. That's the usual practice. On the other hand, the opposition tabling a confidence vote for a sitting prime minister is strange to say the least.
Constitutional expert professor Aziz Bari says while it is also known as "motion of confidence", many call it a "vote of confidence" which actually is no different from vote of no confidence. And it's even sometimes termed as motion of censure", says Aziz.
But whatever the term, according to Aziz who is also a Perak exco member, the purpose is the same, namely "to see whether the sitting government headed by the PM still enjoy the support of the majority and if it fails then the PM must resign".
When a PM resigns the entire government resigns with him or her. The PM is the pillar of the government, so when the holder falls the entire government falls".
According to Aziz, the Constitution is silent on the manner the confidence or in plain language support is to be shown, but the more prudent view, he says, is that support is to be shown in parliament or technically referred as "in the floor of the House".
"However it may be shown outside the House too through, say, statutory declaration or even physical presence," opines Aziz, going on to say this is to convince the Yang di- Pertuan Agong to help His Majesty for the judgment as to who commands the majority support in the House.
However at federal level, the nation has never seen a motion of confidence tabled in parliament, although it took place at least twice at state level, in Selangor in 1975 and Kelantan two years later.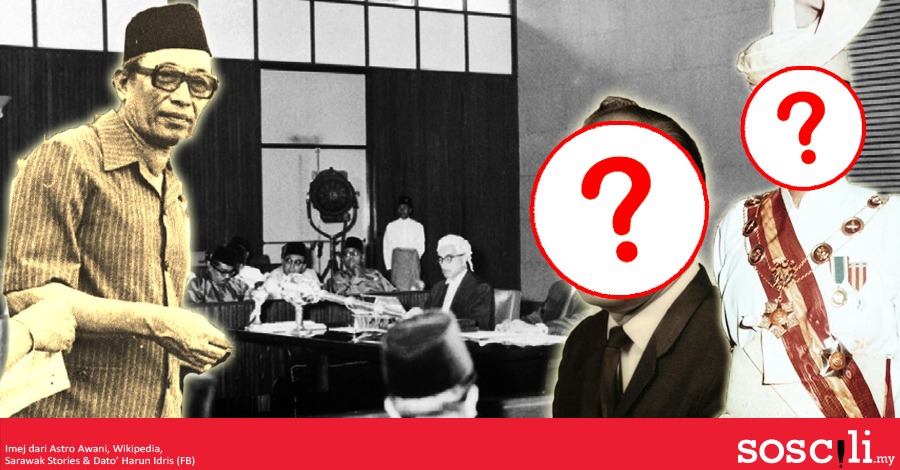 On both occasions the menteri besar lost the vote: Datuk Harun Idris in Selangor and Datuk Mohamad Nasir in Kelantan.
"But remember on both occasions the censure was engineered by the respective parties' central leadership as both MBs, Harun in Umno and Mohamad Nasir in PAS, were at odds with their own party leaders , says Aziz.
Back to the issue at hand. The confidence vote for Mahathir, which PAS wants to table in parliament when the house sits next month, is to stop the agreed upon successor Datuk Seri Anwar Ibrahim from taking over.
In the circumstances, Aziz thinks it's acceptable for either Mahathir or Anwar to write to the King to show the person who have 111 MPs with him.
"Today, the more prudent way is to attach the 111 MPs statutory declarations with the letter claiming the majority support," says Aziz.
Indeed, some political plotters are using this option. Anwar himself said PAS, some MPs from Umno and a few from PKR have signed SDs in support of Mahathir to continue as PM until the next general election. A political observer tells me some Bersatu people are also involved.
However, PKR vice president Zuraidah Kamaruddin, a staunch supporter of Anwar's estranged deputy Datuk Seri Azmin Ali, has insisted she knows nothing of this and has not signed any SD.
Sacked Umno supreme council member Datuk Lokman Adam earlier alleged that Umno president Datuk Seri Ahmad Zahid Hamidi had been going around collecting SDs in support of Mahathir, from Umno MPs.
But finally a date has been set for the Pakatan Harapan presidential council to meet and discuss the transition plan. As we know February 21 is the all-important date.
Many expect the handover of power will be in December, i.e. after the APEC summit which Malaysia will host in November.
A firm and clear decision by the PH presidential council will put a stop to the attempts of PAS, some in Umno and PKR, to "force" realignments in the country's political landscape.
And as I write this, Mahathir is on record saying "some want me to stay for 22 years, but I'm stepping down after APEC."
Mahathir went on to say that he would be 95 in a few months, thus he "tak boleh tahan" to continue serving the nation as PM.
But from now until February 21 its not beyond the plotters to continue doing what they do to spoil the party. - Mohsin Abdullah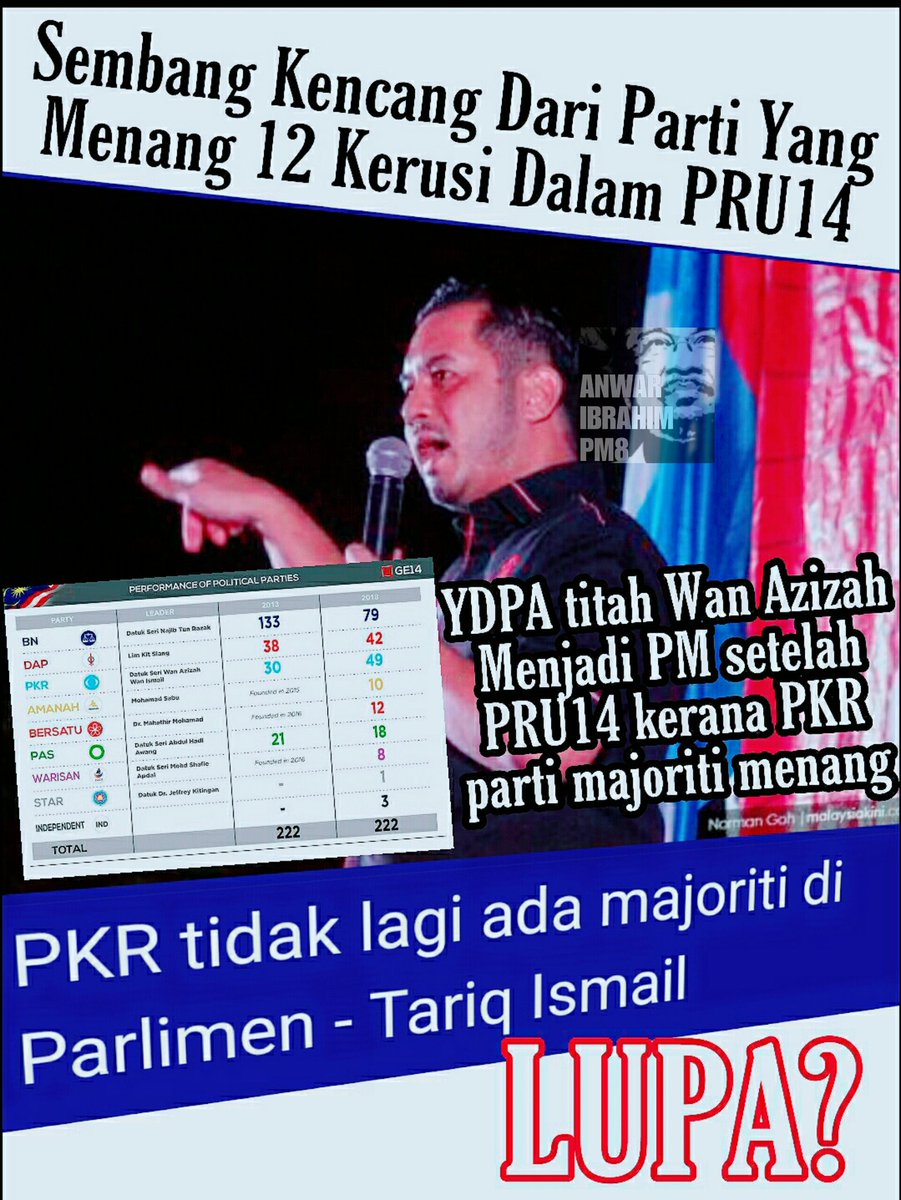 cheers.