Tan Sri Musa Aman mendakwa bahawa beliau masih ketua menteri Sabah yang sah dan masih belum meletakkan jawatan.
Setiausaha Akhbarnya Afeiza Khan dalam kenyataan satu perenggan berkata : "Harap maklum bahawa tiada yang berubah. YAB Tan Sri Musa Haji Aman tidak meletakkan jawatan. Beliau masih Ketua Menteri yang sah".
Bagaimanapun tiada sebarang penjelasan diberikan mengenai isu itu.
Musa, yang merupakan pengerusi perhubungan BN Sabah, mengangkat sumpah sebagai ketua menteri Sabah pada 10 Mei malam setelah parti itu mendakwa memperolehi majoriti mudah dengan memperolehi 31 kerusi Dewan Undangan Negeri (DUN) setelah Parti Solidariti Tanah Airku (Star) yang memperolehi dua kerusi bergabung dengan BN
Semalam Presiden Parti Warisan Sabah (WARISAN), Datuk Seri Mohd Shafie Apdal mengangkat sumpah jawatan Ketua Menteri Sabah ke-15 di Istana Negeri di sini dan sekali gus menggantikan kerajaan gabungan BN dan Star selepas hilang majoriti mudah.
Mohd Shafie dilantik Ketua Menteri selepas memperolehi majoriti mudah 35 kerusi yang dimenangi Parti Warisan bersama sekutunya dalam Pakatan Harapan, PKR dan DAP serta enam ADUN dari BN iaitu empat dari Umno dan dari UPKO yang berpaling tadah kepada parti Warisan.
Sementara itu 4 lagi Adun Barisan Nasional (BN) menemui Ketua Menteri Sabah Datuk Seri Mohd Shafie Apdal di kediamannya di Luyang hari ini bagi menyatakan sokongan kepada beliau dan kerajaan pimpinannya.
Mohd Shafie berkata 4 Adun itu ialah Datuk Bolkiah Ismail (Pitas) dan Datuk James Ratib (Sugut) daripada Umno, Datuk Masiung Banah (Kuamut) dan Datuk Limus Jury (Kuala Penyu) daripada Upko.
"Kehadiran mereka hanya memberi sokongan kepada saya, dan saya tidak menolak sokongan itu," katanya ketika ditemui pemberita di kediamannya, hari ini.
Semalam, Presiden Parti Warisan Sabah (Warisan) mengangkat sumpah jawatan ketua menteri Sabah ke-15 di Istana Negeri, untuk menggantikan kerajaan Barisan Nasional (BN) dan Parti Solidariti Tanah Airku (Star) pimpinan Tan Sri Musa Aman dalam tempoh 48 jam selepas hilang majoriti mudah.
Pada Pilihan Raya Umum ke-14 (PRU14), Warisan memperoleh 21 kerusi DUN, manakala rakan-rakan Warisan dari Pakatan Harapan (PH) iaitu DAP memperolehi 6 kerusi dan PKR 2 kerusi.
Namun tindakan 6 Adun BN menyatakan sokongan dan menyertai Warisan membolehkan Warisan membentuk kerajaan apabila berjaya mendapat majoriti mudah dengan memperoleh 35 kerusi DUN. - mk/fmt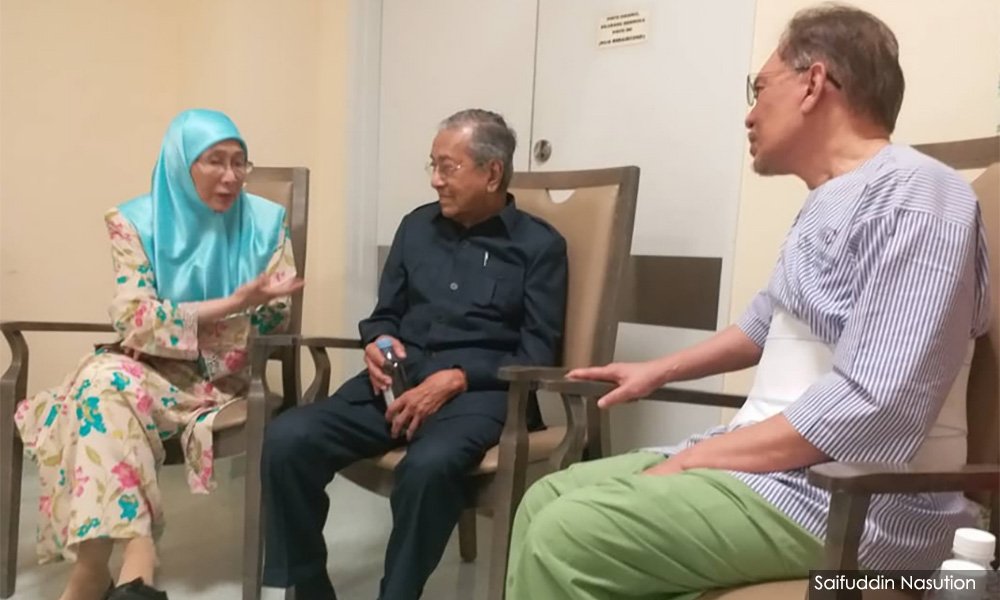 UMNO won just 13 of its 54 seats
with a simple majority...
The recently concluded 14th general election has seen an unprecedented number of multi-cornered fights, and Umno appears to be the biggest beneficiary.
An analysis by Malaysiakini has found that Umno managed to secure a simple majority in only 13 of the 54 parliamentary seats it won.
In the remaining 41 seats, Umno would have been defeated if the non-Umno votes went to a single candidate. However, the votes were instead split among multiple opposing candidates, hence giving Umno the edge to win.
In the extreme case of the Tasek Gelugor seat for example, Umno's Shabudin Yahaya won the seat with only 35.73 percent of the 51,904 ballots cast, which is the lowest winning percentage in any parliamentary seat contested in GE14.
Shabudin's contenders, Marzuki Yahya (Bersatu) and Rizal Hafiz Ruslan (PAS), garnered 35.58 percent and 28.69 percent of the votes, respectively.
Overall in the 41 seats, the closest contender to Umno in 16 of the seats contested was PAS, followed by Bersatu (11), Amanah (5), and Warisan (5).
As a coalition, BN won a total of 46 seats with less than 50 percent of the votes in each seat.
Meanwhile, Pakatan Harapan won 33 seats under such circumstances, while PAS won nine, and an independent candidate, Tambat @ Jugah Muyang in Lubok Antu, won one.
Most of the 33 Pakatan Harapan seats affected were won by PKR (16), followed by Bersatu (8), and Amanah (6). Their closest contenders were Umno (in 18 of the seats), PAS (6), and MCA (4).
As for the nine seats PAS won without a simple majority, Umno was its closest competitor in eight cases, followed by one seat where an Amanah candidate was the runner-up.
Under Malaysia's first-past-the-post electoral system, the candidate with the most number of votes is the one who wins, regardless of the percentage of votes.
Critics of the system argue that it encourages voters to vote "strategically" in multi-cornered fights.
For example, if two of the candidates in a three-cornered fight have similar ideologies, voters would be incentivised to vote for the one deemed more likely to win, even if he is not their preferred candidate out of fear that votes on the less popular candidate could be "wasted" in the effort to defeat the third candidate.
The effect is less pronounced or non-existent in alternative voting systems such as the preferential voting system practised in Australia, the two-round system such as in Indonesia, and the proportional representation system, such as in Germany. - mk
Isnin,habis ketua2 jabatan ketaq lutut...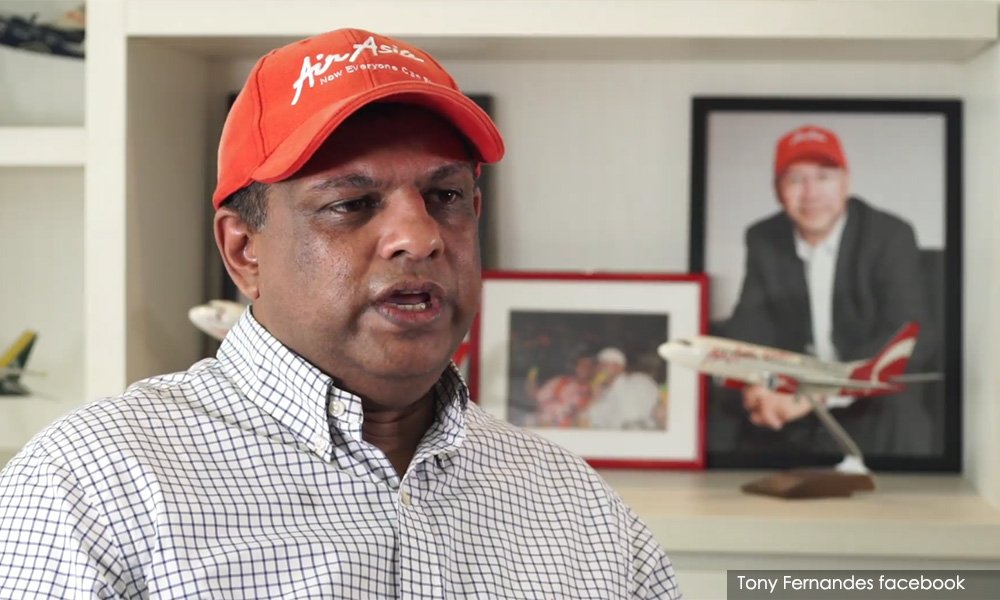 Wow,looking at the arithmetic, it is workable.Then DAP will become opposition again.But for now, don't think Tun M will agree. But then when Tun M passes to Anwar, then only god knows.
Ibu saya sudah pergi utk selamanya.Sempena Hari Ibu,hanya bacaan al-Fatihah boleh saya hadiahkan,serta doa agar rohnya dicucuri rahmat Allah jua. Selamat Hari Ibu utk semua ibu.
cheers.