Rafizi cabar Najib sekat blog Dr Mahathir...
Seorang ahli parlimen pembangkang mencabar Perdana Menteri Datuk Seri Najib Abdul Razak untuk menyekat blog bekas mentornya yang bertukar penyeksa, Tun Dr Mahathir Mohamad, iaitu chedet.cc.

Menurut Rafizi Ramli, ketegasan untuk menyekat akses kepada chedet.cc dianggap sebagai ujian litmus sama ada Najib mempunyai keberanian untuk mendiamkan pengkritik utama beliau itu iaitu Mahathir sendiri.


Naib presiden PKR itu berkata demikian sebagai respons terhadap tindakan Suruhanjaya Komunikasi dan Multimedia Malaysia (SKMM) yang menyekat akses laman web pemberi maklumat Sarawak Report.

SKMM mendakwa laman web, menerbitkan laporan buruk berkaitan 1MDB, yang boleh mengganggu gugat kestabilan politik.

Bagaimanapun, Rafizi berhujah kawalan ketat pada Sarawak Report tidak lebih daripada percubaan untuk menimbulkan kesangsian maklumat mengenai 1MDB, dan bukannya percubaan serius yang sebenar untuk menyekat akses.

"Sudah pasti Umno sedar bahawa satu lagi laman web berpengaruh yang terus menyebarkan maklumat mengenai 1MDB adalah chedet.cc. Blog ini menerima mungkin bilangan yang sama pelawat setiap hari.

"Oleh itu, jika Umno serius mengenai ketiadaan laporan berita mengenai 1MDB, Putrajaya tidak boleh mengamalkan double standard dan harus menyekat akses kepada chedet.cc juga.

"Hanya Putrajaya boleh menjadi alasannya baik bahawa ia tidak bertolak ansur dengan berita palsu yang dikeluarkan oleh Sarawak Report kerana chedet.cc meningkatkan serangan peribadi dan politik kepada Najib," katanya kepada Malaysiakini.
Najib challenged to block Mahathir's blog...
An opposition lawmaker has challenged Prime Minister Najib Abdul Razak to block his former mentor turned tormentor Dr Mahathir Mohamad's blog, chedet.cc.

According to Rafizi Ramli, the decisiveness to block access to chedet.cc would serve as a litmus test as to whether Najib has the guts to eliminate his main critic who is Mahathir himself.

The PKR vice-president said this in response to the Malaysian Communication and Multimedia Commission (MCMC) barring access to whistleblower website Sarawak Report.

MCMC claimed the website, which has published a slew of critical reports on 1MDB, can erode political stability.

H
owever, Rafizi (photo) argued the clampdown on Sarawak Report was nothing more than an attempt to discredit information on 1MDB, rather than a serious attempt to genuinely block access.

"Surely Umno is aware that another equally influential website that continues to disseminate information on 1MDB is chedet.cc. The blog receives presumably an equivalent number of visitors each day.



Personal attacks



"So if Umno is serious about a total black out of 1MDB news, Putrajaya must not practise double standards and should block access to chedet.cc too.

"Only then Putrajaya can make good its excuse that it does not tolerate false news churned out by Sarawak Report because chedet.cc mounts even more personal and political attacks on Najib," he told Malaysiakini.

Failing to do so, warned Rafizi, would allow Mahathir to continue launching acerbic salvos at the prime minister.

"If he is not willing to give the same treatment he meted out to Sarawak Report, Mahathir will breath down his neck till the end and discredit him publicly so that even if Najib manages to cling on until the next general election, Umno and BN will lose the next GE," he added. - mk
How did bankrupt Lester meet Justo in London...


Lester Melanyi has claimed that a raft of documents were fabricated on 1MDB to topple Prime Minister Najib Abdul Razak.

He also claimed to have met PetroSaudi International (PSI) former executive Xavier Andre Justo in London, "two or three times" between 2012 and 2013.

However, Lester is also a bankrupt and is therefore not allowed to leave the country.

Malaysiakini had raised this point during a Whatsapp conversation with the former Sarawak Tribune journalist.

Malaysiakini: You mentioned you met Justo in London, were you given permission by the Insolvency Department to leave the country with your current bankruptcy status?

Lester Melanyi:

Do some checks pls.



Malaysiakini: We have obtained the info from the Insolvency Dept. Lester Melanyi: I know. Brilliant question to catch a liar. U cek (sic) when was I in London and when was I declared a bankrupt. Malaysiakini: When were you declared a bankrupt? Lester Melanyi: Nevermind my fren (sic). A check by Malaysiakini revealed that Lester was declared a bankrupt in June 2012, ahead of his supposed 2013 meeting with Justo in London.



Conditions to leave country



Justo is under the detention of Thai police for attempting to blackmail is former employer, and is the source of the leak of confidential documents and email correspondence between individuals involved in deals between PSI and 1MDB.

However, there are several conditions under which a person declared bankrupt can travel abroad with permission from the relevant authorities.

Among them is for business purposes, attending family functions or to seek medical treatment.

Lester landed in the spotlight last week when a police report was lodged over his video confession in which he claimed that Sarawak Report editor-in-chief Clare Rewcastle Brown had fabricated documents.

He also implicated several opposition leaders.

So far two installments of his video confession have been exposed, with part three slated to be revealed tomorrow.

Rewcastle has denied Lester's claim that he had worked for Sarawak Report as well as fabricating documents. - mk

'Stephen', Lester e-mails fuel further doubts...
Pertubuhan Minda dan Sosial Prihatin (PMSP) chairperson Ramesh Rao today revealed screencaps of an e-mail exchange allegedly between Lester Melanyi and Briton graphic designer 'James Steward Stephen' to back up claims that 1MDB-related documents were doctored.

Speaking to Malaysiakini, Ramesh said the e-mail exchange was proof that 'Stephen' existed and was in league with Lester and Sarawak Report editor Claire Rewcastle-Brown to doctor documents in a conspiracy against 1MDB and the Malaysian prime minister.

"Let this e-mail bantai (hit) the doubters," he said.

The e-mail exchange, however, did not mention Sarawak Report or Rewcastle Brown by name with only a reference to an unamed woman who had not paid him ('Stephen') for his services.


Part of the second e-mail from 'Stephen' to Lester read: '… and you can help me […] she has been harassing with a lot of things and the latest he (sic) wanted me to work for her (again!!) for her latest story. an I have not received my bloody money. have you?"

Stephen also provided Lester (photo) with his home phone number. Malaysiakini, however, could not reach the number provided and has yet to receive a reply from both Stephen and Lester on this matter.

Yesterday, a clip of Lester's second video confession alleged that one 'James Steward Stephen' was a skilled graphic designer with extensive abilities to create forgeries and counterfeits.

Lester then went on to allege that 'Stephen' was responsible for creating 90 percent of the forged documents on 1MDB under Rewcastle-Brown's order based on information she obtained from former PetroSaudi International executive Xavier Andre Justo.



E-mail origin not stated



Sarawak Report has replied to say the picture of Stephen provided by Lester is actually that a British Railway services manager named James Steward.


Malay Mail Online then reported Lester as admitting the makers of his video confession had used the wrong photograph of the alleged documents forger and insisted that the 'Stephen' he meant indeed existed and was still in contact with him.

Ramesh (photo), who lodged a police report on July 15 of a conspiracy by Sarawak Report, did not explain the origin of the e-mail exchange between 'Stephen' and Lester except to say it was part of the expose which would unfold in time.

Rewcastle has also revealed that Lester had never worked for Sarawak Report and was only hired for a few months at sister organisation Radio Free Sarawak (RFS) in 2011 and was a 'shady character'. - mk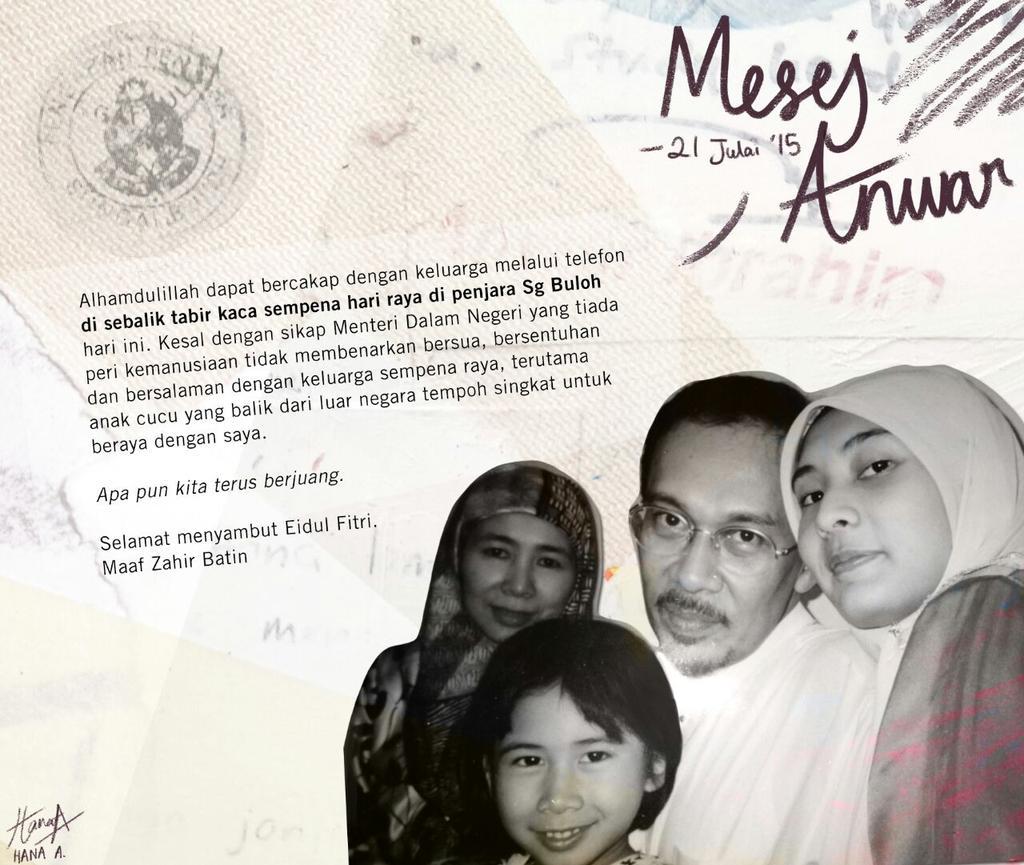 cheers.