Hangpa lambong buah dadu tinggi2 tengok ataih
kepala sapa ia jatuh. Gasak kat hangpalah...
Kerajaan PH di Kedah tumbang petang ini... 2 orang Adun PKR umum keluar parti.Negeri Kedah hanya dibiarkan sebagai taruhan rundingan team Muhyidin dan Tun Mahathir.. Semua orang dah tahu pun 2 ekor adun Kedah yang keluar PKR siapa bos mereka.
Baru beberapajam depa ambil alih negeri Kedah guna pintu belakang, dah bergaduh sesama sendiri berebut kuasa masing2 nak jadi MENTERI BESAR...tengoklah sendiri, betapa rakusnya manusia2 bangsat ni...
Apa jaminan nanti PAS, BERSATU dan UMNO takkan berebut kuasa sesama sendiri lagi... Biarlah mereka bergaduh..Bila jatuhnya Kerajaan Kedah.. bermulalah pertarungan sebenar...
Dan melepaslah jawatan exco untuk YB yang sanggup sokong pengkhianat. Sudah karma dunia, yang khianat akan di khianati.
Silap hari bulan Chedet dengan boboynya akan ditendang keluaq dari Bersatu.
Selepas berjaya menawan Kedah, PAS dikatakan sedang menggerakkan jenteranya utk menawan Pulau Pinang pulak...Tapi sebelum nak tawan Penang...minta lebai2 uruskan Kelantan kasi elok dulu terutamanya bekalan ayaqnya yang rupanya cam teh tarik kedai mamak Restoran Kayu,Penang... - f/bk
Mitos DAP menguasai Pakatan Harapan adalah ciptaan Umno setelah kalah kepada PH dalam PRU 2018. Sekarang mitos ini digembar-gemburkan pula oleh pengkhianat PH yang bersekongkol dengan Umno dan Pas.
Mereka ini menang atas tiket PH, yang termasuk DAP, tetapi kerana gilakan kuasa dan dendam kesumat, sanggup berpakat dengan musuh. Bacul dan hinalah orang Melayu yang ramai bilangannya tetapi percaya bahawa DAP lebih berkuasa daripada mereka.
Apakah Melayu yang berjaya menyelamatkan Raja-raja mereka daripada tipu helah penjajah Inggeris, menentang Malayan Union dan memperjuangkan kemerdekaan boleh diperintah dengan begitu mudah oleh DAP? Melayu yang percaya cerita dongeng ini adalah Melayu yang dayus dan mudah diperkotak-katikkan. - a.kadir jasin
Pemikiran politik Bani Melayu adalah "Aku tak kisah perangai dia macam anjing ke, macam babi ke ... yang penting dia mesti Melayu" Benarkah DAP hancur Melayu?
Nasi dah jadi bubur.We have ourselves to blame,but we prefer to blame others.Problem is,these so call Malay nationalist are nothing but opportunists waiting to line their pockets. Pinning the blame on the Chinese works in their favour. Sebab tu aku bilang "Melayu bangang." There's no better words to describe them. I make use of my Chinese friends to benefit me not to hentam them.They helped me without asking for favour in return. - Fatholzaman
Sue C4, but MoH still has to come
clean on RM30 mil scandal...
Health Minister Dr Adham Baba has threatened to sue the Centre to Combat Corruption and Cronyism (C4) today after the organisation linked him to a company being investigated by the Malaysian Anti-Corruption Commission (MACC) over a contract worth RM30 mil.
C4 ran a damning statement yesterday, calling to question the minister's integrity in the whole controversy by linking the man, through his private clinic chain Klinik Adham Sdn Bhd, to a certain Iskandar Miza Ahmad, then former director of South Asia Noble Sdn Bhd (SANSB).
The company is a wholly-owned subsidiary of Khazanah Jaya Sdn Bhd, the property developer at the heart of the scandal. SANSB and Khazanah Jaya are both controlled and owned by Tan Boon Keong and Tan Jiat Jui. And Khazanah Jaya, an obscure property developer, has been allegedly involved in the controversy. Iskandar Miza is also a shareholder/director of Klinik Adham.
Now, for a country that has raged over RM2.6 bil (think: 1MDB), RM30 mil seems a bit small to be a tinderbox for national uproar but that is the case since the controversy is over the procurement of lab equipment to help mitigate the impact of Covid-19. And that is the charge: misappropriation. To add to that drama is the MACC swooping in to investigate five companies. There are no official names for now as MoH and MACC have been silent; the latter due to its standard operating procedures since investigations are ongoing.
But silence is never golden. And in that space, many voiced their concerns and discontent. C4 was among them. But the organisation built its argument on a weak premise. Sure there was some relationship but did that relationship lead to the financial scandal we are witnessing right now?
While MACC decides these things, Adham has distanced himself from the problem, saying what C4 did was "character assassination" and that he has no vested interest in procurement matters. He has also sent a letter of demand to C4 and if the organisation failed to comply, he will sue.
The link between the directors and/or shareholders
and companies involved is shown above...
I'm not really bothered about these two and the outcome. Sure, who wins this fight would set legal precedence of some sort and will be quoted in textbooks and journals. But I'm going to hone in on the bigger picture: the lack of accountability and transparency. You might cite emergency and the need to expedite things, but it doesn't mean you lack the time to address some of the important points related to the country's public coffers.
What has happened here is that RM30 mil has been abused, hence the investigation. Cooperating with investigators is one thing but what also needs to be in place is a system that ensures sufficient public scrutiny. That is lacking. And the problem is that if this misappropriation of funds can happen under Adham's watch once, it can happen again. And a lawsuit will not change that.
Instead what Adham needs to do is address the crowd and explain and clarify. Sure, we will be sceptical but that's the nature of communications. And to also make available the statements, findings and reports, including procurement contracts, especially those negotiated during an emergency, for public scrutiny.
But even that, too, he is not bothered. In fact, I found out that, for the first time in my journalism career, a ministry's WhatsApp can be "full." That was what I was told by Adham's press secretary when I requested to be included in the group yesterday to access his statements, speeches etc.
In effect, I, a member of the media, had been barred from a ministry's media WhatsApp group. To put in context, I'm in the PMO's WhatsApp group. No problems there. I'm also in other various ministries' groups. But the Health Ministry is an exception. I wonder why. Maybe it's because it's full with journalists from 500 countries. So, yes, sue C4. But that is not going to change anyone's perception of how secretive and troubled MoH is. – Emmanuel Samarathisa,Focus Malaysia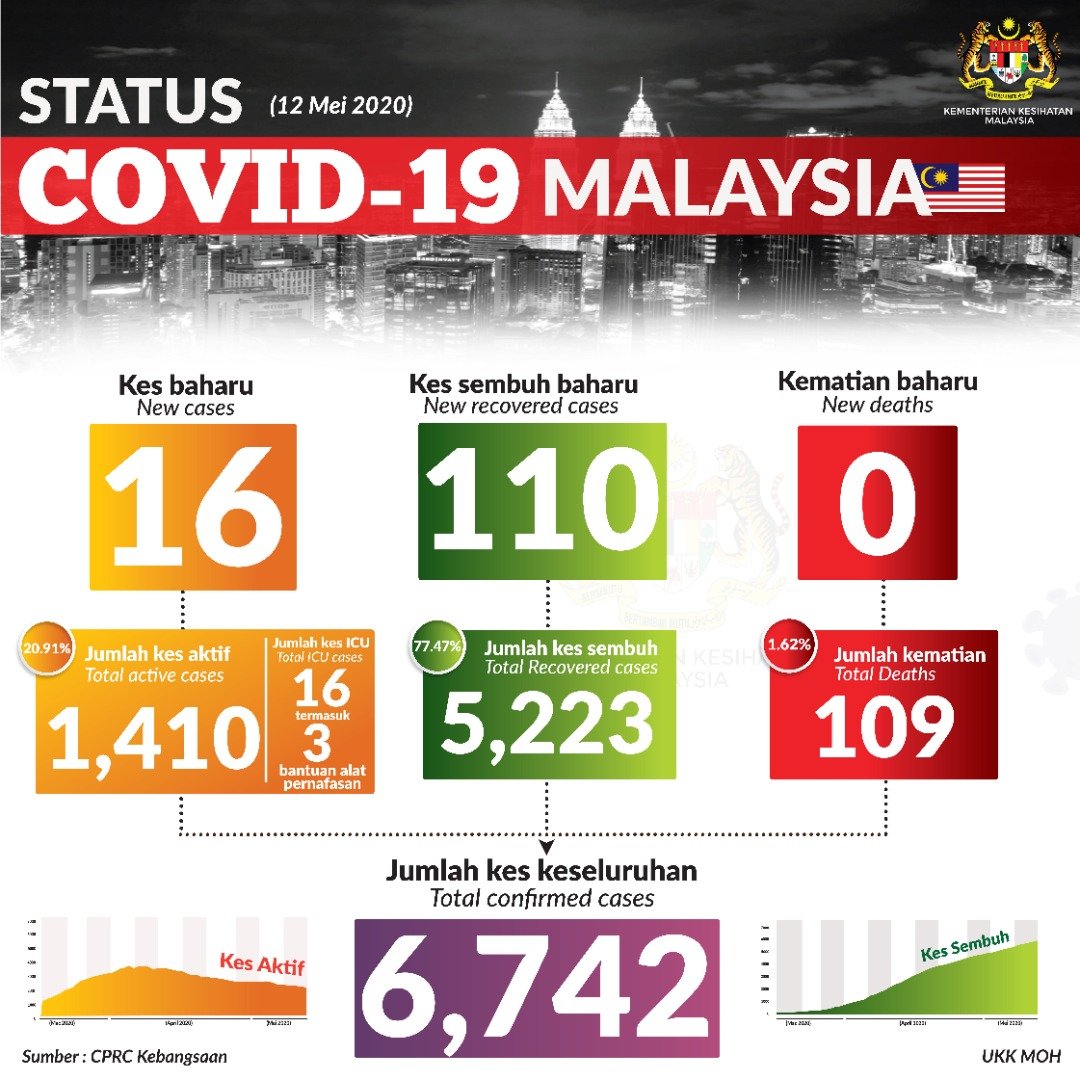 cheers.