Saya akan buktikan kebenaran
Mantan Perdana Menteri Datuk Seri Najib Abdul Razak telah ditahan dua kali oleh SPRM namun tidak pernah tidur di dalam lokap menjadi bukti bahawa kerajaan PH tidak pernah mencampuri urusan SPRM dalam menjalankan penyiasatan. Saya juga tidak terkejut yang Najib telah memilih untuk membuat serangan peribadi terhadap saya dan isteri saya. Kami telah ditangkap dan didakwa oleh SPRM walaupun wang RM3.3 juta yang kononnya suapan tidak pernah dijumpai dalam mana-mana simpanan kami.
Najib tidak perlu tunjuk pandai dan konon-konon tahu bagaimana keadaan penjara atau lokap. Saya sendiri telah ditahan di Pusat Tahanan Kamunting untuk 18 bulan di bawah Akta Keselamatan Dalam Negeri (ISA) pada 1987 dan sekali lagi dipenjara untuk 18 bulan di Penjara Kajang pada 1998. Mungkin Najib beranggapan bahawa lokap SPRM semacam bilik hotel kerana beliau yang tidak pernah menginap di situ.
Najib telah mengakui yang beliau tidak ditempatkan di lokap SPRM pada 20 September 2018 sebaliknya diletakkan di dalam bangunan SPRM. Rujuk :
Di manakah sebenarnya Najib menginap pada malam itu? Untuk rekod, tiada penafian atau pembetulan terhadap kenyataan Najib dibuat oleh Ketua Pesuruhjaya SPRM Azam Baki atau SPRM sendiri.
Azam sebetulnya menjawab soalan saya secara profesional dan bukannya mencabar saya untuk membuat laporan polis atau saman SPRM di mahkamah berkenaan komen saya di Facebook. Dalam hantaran tersebut saya langsung tidak menyebut tentang layanan pegawai SPRM ketika saya dalam tahanan SPRM pada 6 ke 7 Ogos 2020.
Saya cuma mempersoalkan SPRM mengapa Menteri Kewangan sebelum saya tidak menerima layanan seperti saya; tidur di dalam lokap berlantaikan papan tanpa tilam dan bantal selain memakai T-shirt lokap SPRM berwarna oren. Saya juga ingin tahu bagaimana penyokong-penyokong PN sudah mengetahui tentang pendakwaan saya empat hari sebelum saya didakwa pada hari Jumaat? Adakah pihak SPRM akan mengambil tindakan atau berpura-pura tidak tahu tentang kebocoran maklumat dalaman?
Dari nada beliau, Najib mungkin fikir bahawa isteri saya sedang melalui apa yang dilalui oleh isteri beliau sebelum ini. Saya ingin menegaskan bahawa semua tuduhan rasuah terhadap saya dan isteri saya adalah tidak berasas. Saya berasa amat marah apabila isteri saya telah dijadikan sasaran walaupun dia tidak terlibat dengan apa-apa urusan kerajaan. Apatah lagi saya tidak mampu untuk memberikan isteri saya 12,000 bentuk barang kemas yang terdiri dari 2,200 bentuk cincin, 1,400 utas rantai, 2,100 gelang tangan, 2,800 bentuk subang, 1,600 bentuk kerongsang, 14 mahkota tiara, atau 423 utas jam mewah (antaranya berjenama Rolex, Chopard dan Richard Mille), 234 pasang kaca mata gelap mewah (termasuk yang berjenama Versace dan Cartier), 567 buah beg tangan mewah dari 72 jenama terkenal (termasuk dari Chanel, Prada, Versace, Bijan, KWANPEN and Judith Leiber), 272 beg tangan Hermès (Birkin bag) or RM 116 juta dalam 26 matawang berbeza.
Najib telah mencabar saya untuk menjawab 10 soalan berkenaan projek terowong. Ini adalah percubaan jahatnya untuk memerangkap saya melakukan kesalahan menghina mahkamah ("contempt of court"). Saya tidak akan termakan dengan helah beliau untuk menjawab 10 soalan tersebut yang mungkin subjudis, kecuali untuk terus menegaskan bahawa projek terowong dan jalanraya itu telah dianugerahkan melalui proses tender terbuka dan bukannya oleh saya.
Lembaga Tender Negeri Pulau Pinang yang dipengerusikan oleh Setiausaha Kerajaan Negeri dan dianggotai penjawat awam kanan yang lain telah membuat keputusan tentang syarikat yang mana memenangi tender. Tuduhan rasuah terhadap saya oleh SPRM adalah tidak berasas kerana ketika siasatan, mereka tidak menjumpai apa-apa wang rasuah dalam milikan saya mahupun membuktikan yang wang rasuah itu wujud.
Najib sememangnya diberi layanan istimewa di mana beliau bukan sahaja tidak perlu direman dalam lokap SPRM malah tidak malu untuk terus bercakap sesuka hati walaupun telah diputuskan bersalah oleh Mahkamah Tinggi Kuala Lumpur dengan hukuman 12 tahun penjara dan denda RM210 juta dalam kes penyelewengan SRC International. Saya tiada layanan istimewa sedemikian, justeru saya akan membuktikan kebenaran di Mahkamah nanti. — Lim Guan Eng
Maka lengkaplah 3 Pendakwaan Jenaka dari SPRM.. Aku dok tunggu ingat hari ni penya pendakwaan berkait dengan kes Terowong, setidak nya kes Banglo..sebab libat kan Phang Li Koon.. rupanya dituduh bawa AMLA.. ingat CBT..
Lagi jenaka, bayaran yang diterima sebagai Fee Guaman, ditakrif sebagai rasuah.. Wah mudah nya macam tu..maknanya depa cari saja apa apa transaksi yg ada kaitan dengan tokoh tertentu.. lalu cipta apa saja pertuduhan.. mudahnya buat kerja..
Kalau macam tu..Peguam UMNO,hatta Takiyuddin PAS dalam banyak projek Kerajaan firma depa jadi peguam yang wakili dalam projek kerajaan pun boleh ditarif salahguna kuasa...
Lagi lawak syarikat Magnificent Emblem Sdn Bhd yang tak dapat tender, hatta itu proses Tender Terbuka dikaitkan dengan kedudukan Lim Guan Eng...dan dituduh rasuah...
Bini Lim Guan Eng tu peguam bertauliah..ada firma dia.. bekas Adun.. Dia dapat pendapatan dari proses yang betul.. Ada kerja.. ada resit.. Cukai yang dibayar..itu bukan rasuah lah... Saja nak bagi nampak rasuah..Lainlah terima hadiah beg mewah,rantai permata,jam mewah mcm Rosmah penuh satu rumah termasuk dari Tauke Jakel..
Bini Lim Guan Eng bukan dibayar, dibantu kewangannya tanpa rekod seperti mana Pengerusi KTMB, datuk Rameli Musa tolong bayarkan fee guaman Haji Hadi Awang sebanyak RM 1.4 juta untuk dibayar kepada Clare Rewcastle Brown dari Sarawak Report... itu baru boleh didakwa bawah AMLA..agaknya sebab Ulama itu ditakrif sebagai Infaq..
Supaya Kezaliman mereka yg cuba kaitkan isteri Lim Gua Eng akan diberikan pembalasan... Simpati rakyat tinggi kepada isteri Lim Guan Eng.., tidak sampai 2 hari tabung solidariti Lim Guan Eng sudah cecah derma RM 3.0 juta.. Allah maha berkuasa.. - ipohmali
Charges Against My Wife Are
An Act of Political Vengeance...
Former Penang chief minister Lim Guan Eng today said the three Anti-Money Laundering, Anti-Terrorism Financing and Proceeds of Unlawful Activities Act (AMLA) charges against his wife, Betty Chew Gek Cheng, were an act of political vengeance against him.
A visibly upset Lim said Chew, 56, and businesswoman Phang Li Koon, 48, charged under the Malaysian Anti-Corruption Commission Act, were just caught in a crossfire.
The DAP secretary-general said during a press conference at his Bagan service centre in Seberang Perai that Chew and Phang were made to respond on baseless charges in an attempt to attack his political career.
"They were unable to show possession of corruption funds and Magnificent Emblem Sdn Bhd was not awarded the project. There was another tender called and another company got the project," he said.
Among others, Lim claimed it was nonsensical to charge Chew with corruption over her professional fees as a lawyer.
"Yesterday, I was charged with RM3.3 million corruption, but where is the corruption money? They couldn't show. They didn't ask me.
"So, where is the corruption when no corruption money was found in my possession, in my bank account?
"Today, there is another charge. This is not on me but involving legal fees my wife obtained as a lawyer. So, if legal fees obtained as a lawyer is now subjected to corruption charge, and dragging my wife, I think this is an act of political vengeance against me.
"All I want to say is that I am very upset. If you want to go, go for me. Why you want to involve my wife?" he asked.
Chew, who was also at the press conference, expressed her shock at the three money laundering charges against her.
She also alleged that she was a proxy target for those going after her husband.
"I've been a lawyer for 26 years, we were trained to be law-abiding and to do things in accordance with the law, I am not a [pampered housewife], I am perplexed over why I was charged," she said.
Chew went on to claim that the charges were meant to create marital stress between her and Lim, with the ultimate aim of destroying their marriage.
She warned others that if their political rivals were willing to use such tactics against Lim, they would have no qualms doing so when going after others who have displeased them.
"I am not a 'tai kar cheh' you know? If in Malay, they call the 'Kak Long' of a certain community.
"I am beginning to think why. Is it because I am Lim Guan Eng's wife? Is it because I am Lim's wife that I have to go through all this stress?
"Is it because you want to break my relationship with him then only you will let me go?
"This is very cruel. This is terrible. I am so sad that this is happening in our country. You know, you want to destroy a man, you want to destroy Lim Guan Eng…they create a frivolous and baseless accusation against him, against me.
"For what? Because the intention is to break him, to break me, to break our relationship, to break our family," she stressed.
"And you know, the family is the strong pillar in my husband's life. We are his strongest supporters. That is why they are trying to break us to go to him," she added.
Lim's wife reiterated her innocence and vowed to stand by her husband and their family no matter what.
"We believe that he is innocent. He is an innocent man. He is a good man.
"And the support and encouragement I received last few days just tells me that I am right and makes me want to fight on.
"We will not abandon Lim Guan Eng. We will be with him all the while and we will go on," she added, hoping that the people out there would keep them in their prayers because they are innocent and had not done anything wrong.
The couple then thanked DAP and Pakatan Harapan (PH) members and leaders for their support.
Lim, who is also the Bagan MP was earlier charged with abusing his power as Penang chief minister and Penang Development Corporation chairman for gratification between August 2013 and March 2016.
Lim was charged along with his wife and Phang at the Butterworth Sessions Court in Penang earlier today, where all three pleaded not guilty.
He told reporters the kickbacks he allegedly received from awarding a RM11.61 million workers dormitory project in Juru and Batu Kawan were not true as the project which was allegedly awarded to Magnificent Emblem Sdn Bhd was re-tendered.
"That company involved did not get the project. It was re-tendered. Another company was awarded (the project)," he said.
"They are unable to show we have in our possession corruption money. Where is the corruption?" Lim added. - thrtruenet
Don't ever 'Blink'...
I know LGE didn't say "anything" to the offer of 10%. n Zarul dare not "put words into LGE's mouth" cos Zarul has met LGE only superficially n do not know LGE's typical verbal vocab.
For example an Indonesian will always say "kantor" but locals will say "office" (following the british) or the lengthy "pejabat". that's why Zarul did not testify what LGE actually said "ok" / "wonderful, old chappie" / "sangat bagus, kita makan sama-sama" / "ini cari makan saje, cobaan" ~ P Ramlee.
If u wink at 1 of the UMNO cronies, u could potentially be charged for AMLA. I know u rare just trying to be friendly but that UMNO crony was trying to snare victims for MACC to hit their targets of 500 crooks /mth; to dilute Najib n UMNO's crooks' crimes.
The MACC know they cannot match value of funds stolen by Najib n their UMNO cronies, but they can certainly overwhelm the statistics with numbers.
That's why we see MACC actively casting their nets to nap as many as possible irrespective of whether the evidence are solid or not. As in LGE's case its hearsay.
And when they could not get any large amount of money in his bank acc, they napped his lawyer wife instead even if her professional fees pale in comparison to hotshit lawyer Shafee's
9 million$$$ or Hadi's 90 million$$$.
Throw mud n smear 1st , MACC just want the numbers. The more the merrier just before the snap election. That's how disinfo works. - Amin Fasaili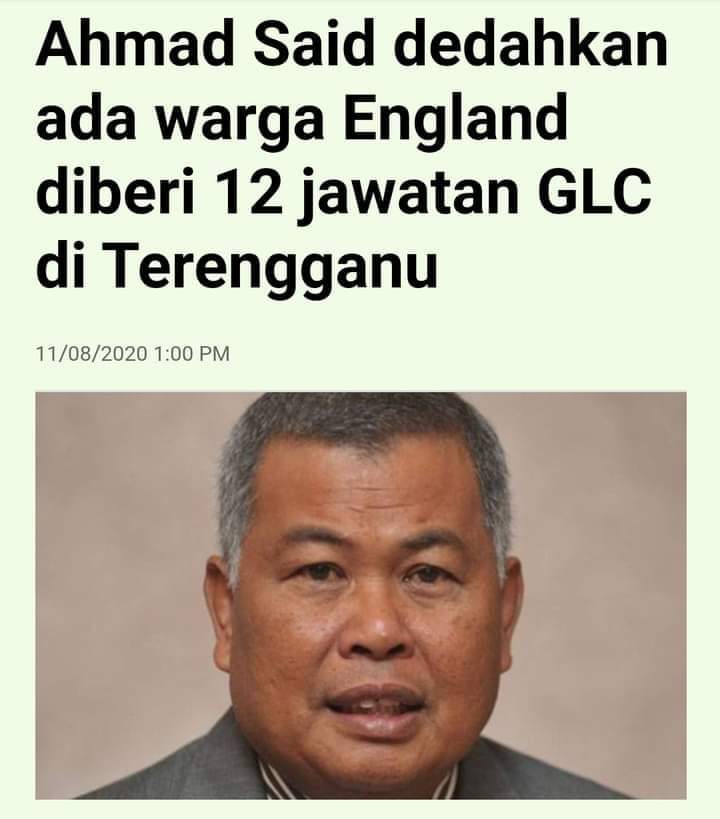 Rupanya tak ada Melayu Ganu yg cerdik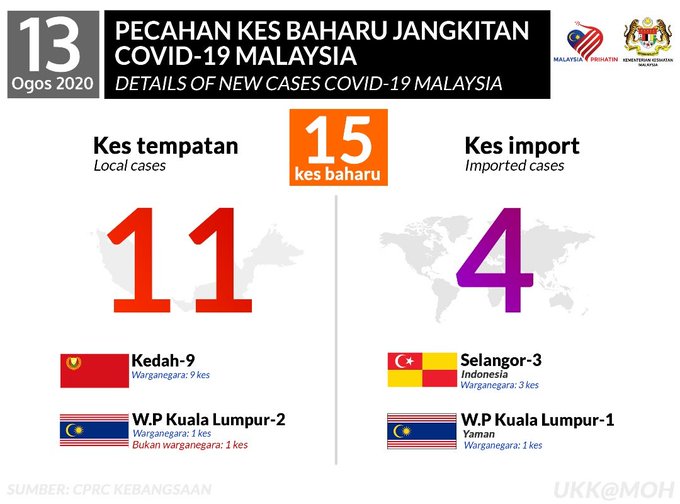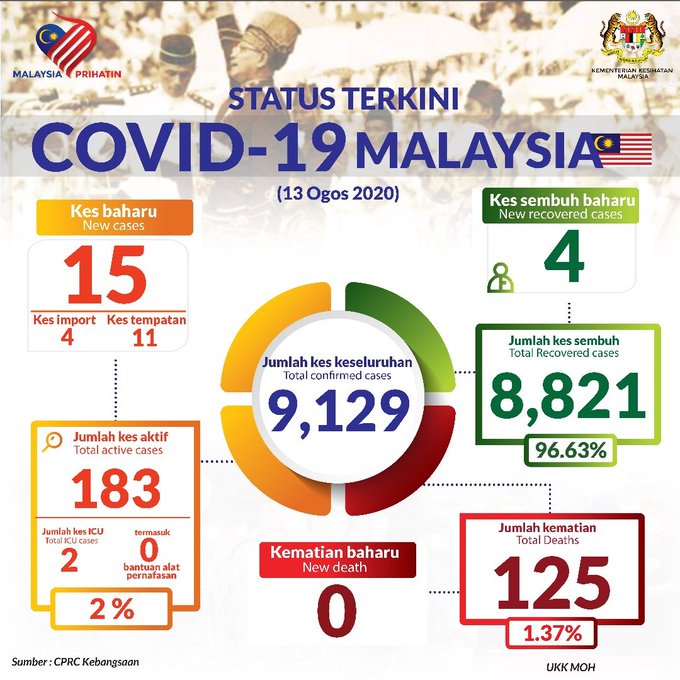 cheers.