Pengarah urusan rantaian hypermarket popular Mydin,Datuk Wira Ameer Ali Mydin berkata,"Saya tidak kata, tidak ada pertumbuhan, sudah tentu, perangkaan menunjukkannya.
Tetapi di negara, lazimnya, apa yang kita lihat adalah pertumbuhan itu (dijana oleh) perbelanjaan domestik.
"Bagi perbelanjaan domestik, asasnya bagus, tetapi hypermarket dan pasar raya besar (di Malaysia) yang menguasai 50 peratus pasaran runcit (menyaksikan pertumbuhan) negatif.
KRIM gagal kerana kos logistik yang tinggi,kata Mydin yang menjalankan kedai rantaian harga murah sejak 5 tahun lalu.
"Saya rasa orang ramai tidak mempunyai wang," katanya dipetik sebagai berkata.
Ameer berkata berdasarkan data Mydin, harga barangan mengalami kenaikan antara 14 hingga 15 peratus dalam tempoh lima tahun lalu.
"Apabila kita melihat barangan secara berasingan, ia menakutkan. Kubis - kubis Cameron - ia meningkat secara keseluruhan 29 peratus dalam tempoh lima tahun lalu.

"Ikan kembung hitam, 19.5 peratus, sos maggi cili yang dakwa mereka tidak pernah dinaikkan harga, 38.8 peratus, sardin jenama Ayam, pula naik sebanyak 30.6 peratus.
"Dan kamu mungkin kata, kenaikan enam peratus mungkin kerana Cukai Barangan dan Perkhidmatan," katanya kepada BFM.
Walau bagaimanapun, Ameer berkata sama ada kenaikan purata 14 hingga 15 peratus dalam tempoh lima tahun lalu adalah signifikan bergantung kepada kadar kenaikan gaji pengguna bagi tempoh yang sama.
"Harga naik, jadi jumlah keseluruhan, jumlah jualan tidak benar-benar naik, ada negatif (pertumbuhan)," katanya. - mk Strong GDP but people don't have money

Tauke Mydin sendiri yang cakap, bukan fitnah pembangkang. Pertama kali dalam sejarah penubuhan Mydin sejak era akhir 50 an, tahun lepas Mydin mengalami kerugian besar sedangkan tahun 1997/ 98 masih untung walaupun ekonomi gawat.

- Nif Wan Mohd


KDNK kukuh disebabkan oleh inflasi tinggi, tapi kuasa belian pengguna makin merosot disebabkan kegagalan kerajaan membendung inflasi, malah kerajaan Najib menghisapkan wang pengguna melalui GST.

- Benjamin Loke


Bagus Mydin berterus terang, jgn dok syok sendiri.. Itulah hakikat ekonomi Msia skrg... Tulah yg sukar diterima oleh kerajaan skrg.

- Shikie Hashim


Hanya ekonomi Najib dan kuncu2nya je yang kukuh..kita rakyat marhaen ni terpaksa kurangkan mkn nasi 3 kali sehari kepada dua kali atau sekali je sehari sb nk berjimat.

- Zainun Zaza Zbs


Careful what you say Mydin, you are shooting at the heart of UMNO with all the talk about price hikes , GST and people not having no money and also saying that UMNO figures are opposite to reality. Then you try and smooth it over by saying how noble they are. We all know UMNO is killing us softly and stabbing us even after are dead.

- AJ


No no no, Mydin. We are all doing well. Vote for BN and Najib and there will come the "endless promises". People are not spending because they are saving for overseas holidays la. Or how about this: prices in Malaysia still far cheaper then ASEAN neighbours. OMG, stop it!!

- J. D. Lovrenciear


We don't need scientific proof to demonstrate how much poorer we have become. Forget about the current rising Ringgit with no guarantee of its upturn. Many local folks are poorer by real value because real income has fallen behind too. Employers have cut back on their training too, first sign of belt tightening. People still eat out but order less. People still travel but use cheap fares. People still need to drive but less frequent. On the good side we can see greater discipline. But it's not fair to make population pay for the decadence and carelessness of the establishment. All the speeches of PM Najib means nothing as he probably don't understand value of money.

- Clever voter



Dapoq kering,Dapoq basah Hadi
ikut model Taliban...
Presiden PAS mengambil Model Taliban sebagai bentuk kabinet yang mahu beliau laksanakan, andai mereka membentuk kerajaan di Persekutuan.
Dalam pemerintahan Taliban, memang melaksanakan konsep pemerintahan bahawa bukan Muslim berada di peringkat eksekutif sahaja.
Sudah pasti dianggap ajaib, andai presiden PAS memilih model kerajaan Taliban, yang bukan sekadar terbukti gagal, bahkan melahirkan pendekatan ganas dan pertumpahan darah.
Saya kira, PAS perlu sedar. Walaupun wujud kelemahan yang sedikit, setakat ini tidak ada lagi sistem politik yang lebih baik dari demokrasi. Malahan, ia juga diakui oleh majoriti ulama Islam moden pada hari ini.
Sistem ini, tidak pernah menginstitusikan pembunuhan seperti mana model Taliban dan Khalifah, sehinggakan mereka boleh menuduh yang membangkang sebagai bughah.
Pertumpahan darah dalam rangka demokrasi, selalunya datang dari orang yang tidak bertanggungjawab, sepertimana ISIS yang tidak bertanggungjawab menggunakan alasan Islam untuk halalkan kejahatan mereka.
Saya berpendapat, PAS wajar mengambil pendekatan jujur dengan demokrasi, bukan menggunakan saluran demokrasi untuk berkuasa sahaja yang kemudian berusaha menidakkan roh dan semangatnya pada saat berkuasa di Putrajaya kelak. Wallahu A'lam. – Wan Ji Wan Hussin,themalaysianinsight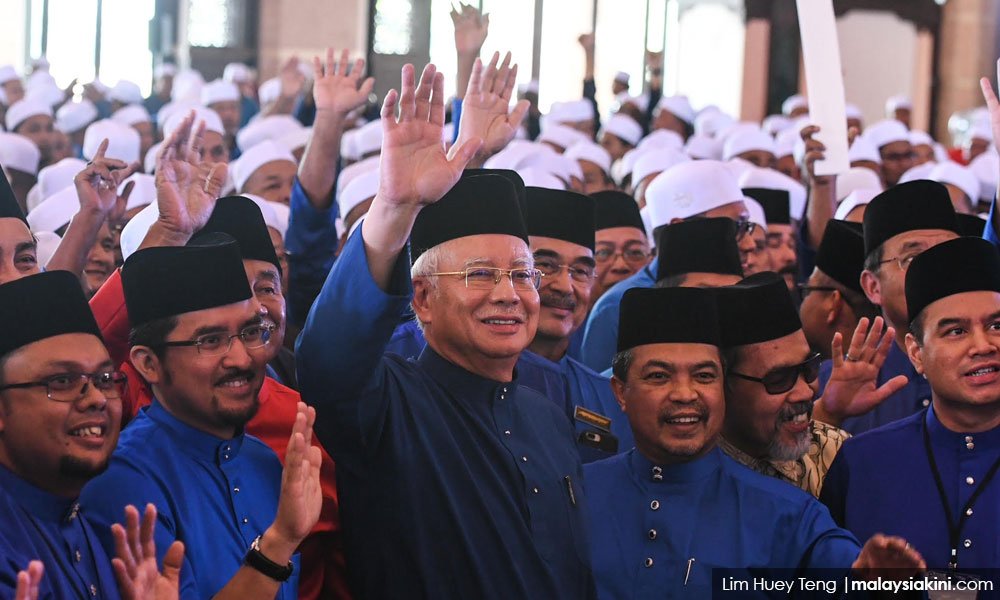 The mother of all riggings,
to stop the mother of all defeats...
Even former Zimbabwean president, Robert Mugabe, who was known for rigging elections, did not have the effrontery to tell his people that there would be no cheating at the polls.
So what does that make our Prime Minister, Najib Abdul Razak, who said last week, "There is no chance of cheating in GE-14?" To call him a po-faced liar would invite the wrath of the inspector-general of police (IGP). Maybe Najib is someone with a healthy ego, and a high opinion of himself, what Donald Trump would call, "A real positive in life".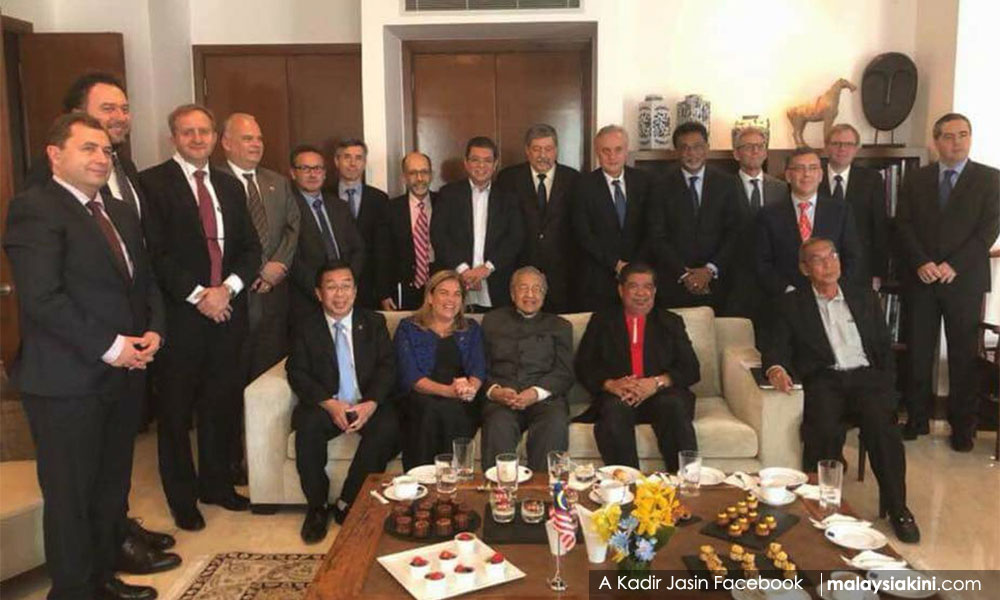 Najib was furious with the meddling by European Union (EU) representatives and key figures from Pakatan Harapan. He dismissed concerns about cheating and said, "Our system is now more transparent than it ever has been. We have polling agents, we have counting agents. We have the indelible ink system. There is no chance for cheating."
The British taught us a useful trick: to pass laws to make something legal. Najib's administration has done this, as have previous administrations, before him. The authorities then act in accordance with the law. In other words, the law is used to legalise their actions.
We have legalised corruption, legalised vote-rigging, legalised body snatching, legalised child kidnapping (as in conversion cases), legalised land grabs and legalised pedophilia (child marriages).
The (EC) redraws electoral boundaries and claims that all is above board. We disagree and call this gerrymandering. BN stands to gain the most, when 128 of the 222 constituencies are redrawn in the re-delineation exercise, especially in the Opposition-held state of Selangor, the richest state in Malaysia.
In 2013, military personnel cast their votes one week before May 5, the day of the general election. Major Zaidi Ahmad of the Royal Malaysian Air Force (RMAF), found that the indelible ink used in GE13 washed-off a few hours after he had voted.
As he did not want unscrupulous people to abuse the system and vote multiple times, he lodged a police report about the ink, because he wanted to uphold the constitution.
He was immediately transferred from Butterworth, put on trial on various charges relating to that report, and for sending text messages about the non-indelible ink. He was later discharged.
Members of the security forces have two ICs. One is the normal identity card. The other is especially for police/armed forces personnel. No one will admit that the system is open to abuse.
Some things cannot be legislated, like re-animating the dead. We must be the only nation on earth, where the dearly departed are keen to exercise their voting rights.
Highest numbers of centenarians
Another entry into the Guinness Book of Records shows that we have overtaken Japan, in having the highest numbers of centenarians. It must have something to do with our eating habits. Nasi lemak is good for longevity.
If, in GE14, you suspect that migrant workers who have been given voting rights are bussed into a particular area, ask them to name a landmark or street. If they claim to be local but fail this simple test, chances are they are impersonators. EC officials should be notified, but sometimes they are arrogant and insensitive to voter's complaints.
Another test is to ask suspicious migrant workers to spell their name. Some fraudulent voters have names which they cannot spell, let alone pronounce. How do you keep a straight face, when the identity card shows a Chinese name but the bearer looks Bangladeshi?
Some banana republics bus in their "additional" voters, but not us. We think "Big" and we do it in style. We prefer to use wide-bodied aircraft. In GE13, there were allegations that migrant voters were flown to East Malaysia to cast their fraudulent votes.
Ageism is a useful EC tool. In GE13, it was alleged that in some towns, voters were separated by age; one queue for the young, the other for older people.
Younger voters are more inclined towards the opposition, whereas older voters tend to support the ruling party. The "older" queue moved quickly and finished voting within minutes. The queue with younger people crawled along for hours before voters reached the voting booth. People left the queue to eat or have a break. Some never returned.
Many people become disheartened when they find that their names have been removed from the electoral roll, or are registered at a different constituency. Well before the election, they should have checked, to ensure that they are registered to vote and that their details are correct.
Sometimes, it is what you do not see that contributes to cheating. Who would know about the extra voting papers in the boot of an EC official's car, ready to be swapped with a ballot box of genuine votes?
When would the swap take place? During a blackout, of course! - Mariam Mokhtar,mk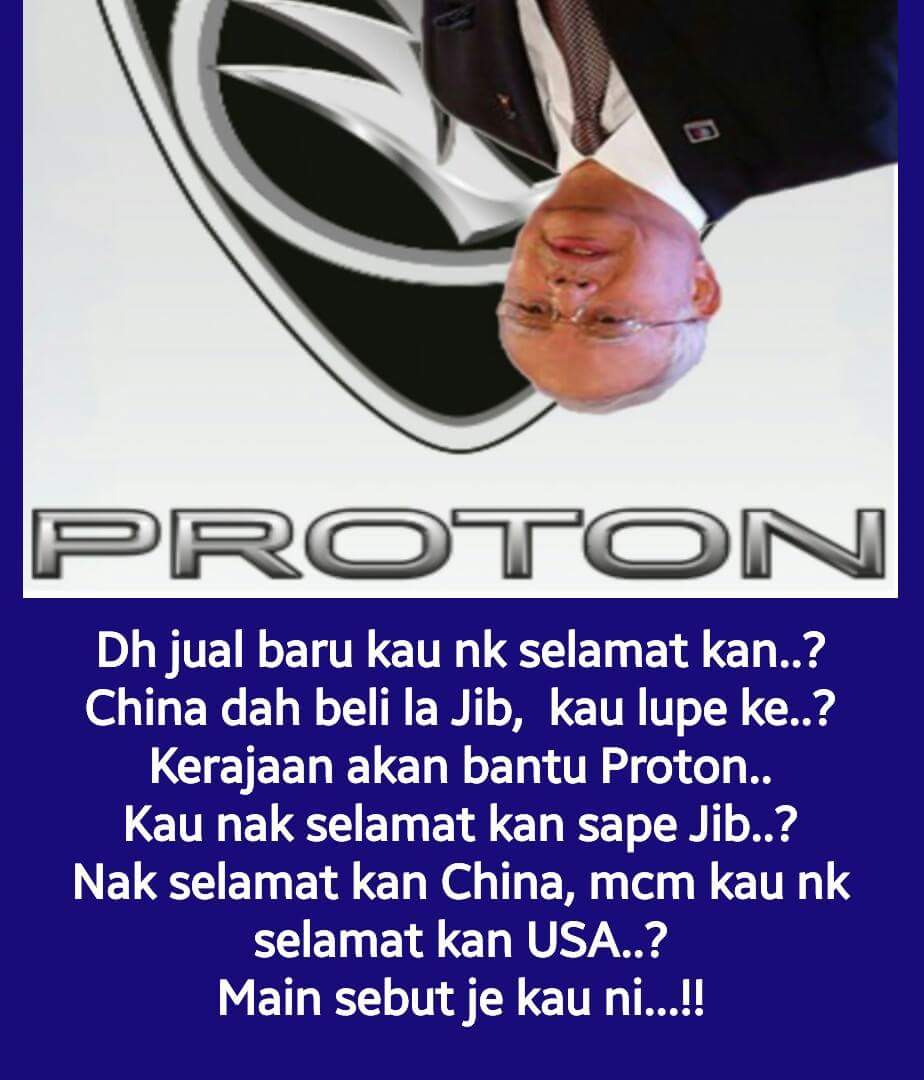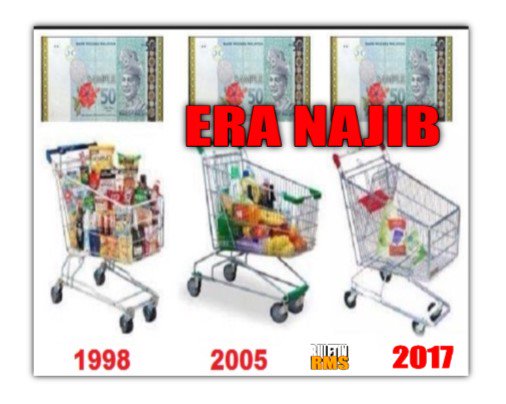 cheers.