Dakwaan blogger terkenal Raja Petra Kamarudin bahawa kerajaan Penang memberi wang sebanyak RM 1.5 juta kepada PasMA untuk tujuan menjatuhkan Presiden PAS, Hadi Awang, mengejutkan banyak pihak kerana cukupkah wang sebanyak itu untuk menjatuhkan Hadi sebelum 10 Februari?
Hadi perlu dijatuhkan sebelum tarikh tersebut kerana hari itu adalah hari dimana keputusan akhir kes liwat Datuk Seri Anwar Ibrahim akan ditentukan di Mahkamah Persekutuan Putrajaya. Anwar perlu ramai penyokong PAS untuk hadir pada tarikh tersebut bagi menunjukkan kepada kerajaan Malaysia bahawa rakyat di belakangnya.
Penyokong PAS penting kerana mereka boleh digerakkan pada bila-bila masa dalam jumlah yang besar secara percuma dan kalau berbayar sekali pun, kecil jumlahnya,berbanding penyokong PKR dan DAP.
Dalam keadaan Hadi melancarkan perang dingin terhadap Pakatan Rakyat sekarang dan Datuk Nik Aziz pun sakit, siapa yang boleh diharapkan untuk menggerakkan ahli PAS untuk ke Mahkamah Persekutuan nanti? Sebab itu ramai menyokong agar Pakatan Rakyat menambah peruntukkan kepada PasMA untuk menjatuhkan Hadi dan digantikan dengan orang lain.
Haji Mohamad Sabu atau Husam Musa atau siapa sahaja, yang penting bukan Hadi.
RM 1.5 juta tidak cukup kerana Hadi mendapat sokongan Dewan Ulama dan terpenting sekali, Majlis Syura Ulama PAS. Bukan mudah nak menjatuhkannya kalau hanya setakat peruntukkan sekecil itu.
Masa semakin suntuk, tambahan wang kepada PasMA perlu disegerakan sebelum 10 Februari.- NPR
Two weeks ago, on 12th January 2015, the President of Persatuan Ummah Sejahtera Malaysia or PasMa, Phahrolrazi Mat Zawawi, led a delegations of 15 members to meet Penang Chief Minister Lim Guan Eng.
The purpose of the meeting was to explore how PasMa can collaborate with DAP and PKR for the coming general election expected by 2018 at the latest. Also discussed was the possibility of PasMa becoming a political party to replace PAS in Pakatan Rakyat.
Is PasMa going to become PAS Baru? And does this mean PAS is on the verge of leaving Pakatan Rakyat or is going to get kicked out of Pakatan Rakyat?
The talk on the ground is that it would be untenable for PAS to remain in Pakatan Rakyat unless they change their President. DAP and PKR can continue working with PAS only if Abdul Hadi Awang is kicked out and is replaced by, say, Mat Sabu, the current number two.
What was not reported was that Lim Guan Eng gave PasMa RM1.5 million, which is supposed to be for flood relief work. However, so far none of that RM1.5 million has been used for the purpose it was alleged. Talk amongst PasMa circles is that the RM1.5 million is for the purpose of campaigning against Hadi to ensure he is kicked out before the next general election.
It is no secret that Hadi is lukewarm, or maybe even cold, towards DAP and PKR. That is already a well-known fact and Hadi has, in fact, not been attending any of the Pakatan Rakyat council meetings since the last year or so. And the Kajang Move plus the move to oust Selangor Menteri Besar Khalid Ibrahim is not the only reason for this.
DAP and PKR are very upset that Hadi no longer supports what Pakatan Rakyat considers the coalition's common agenda. As Anwar Ibrahim always says, Pakatan Rakyat agrees to disagree. Hence Hadi has agreed to disagree with DAP and PKR on many issues. Other than the Kajang Move and the move to oust Khalid, Hadi also disagrees with DAP and PKR regarding the implementation of Hudud in Kelantan and the proposal for local council elections.
As the Malays would say: tidur satu bantal, mimpi lain-lain. PAS no longer shares the same dreams with DAP, while PKR either maintains an elegant silence or agrees to disagree with PAS.
It is not easy to sleep in the same bed and share the same pillow while having different dreams. And PAS has to now consider sharing DAP's and PKR's dreams or else they will have to leave the bedroom. And if this happens then PasMa will need to replace PAS in the Pakatan Rakyat bed.
Anwar Ibrahim has other problems on his hands and has no time to engage DAP and PAS in their marital problems. On 10th February 2015, the Federal Court will be delivering its verdict on Anwar's sodomy conviction and this is of immediate concern to the opposition leader.
Will Anwar be set free or will he be sent to jail? Anwar is telling the public that there is no reason he should be sent to jail because there is no case against him.
What the Federal Court will have to consider is not whether Anwar is innocent or guilty of sodomy. That is not really the concern of the Federal Court. Instead, what the Federal Court needs to consider is whether there were any flaws in the trial and whether the Court of Appeal erred in overturning the acquittal and in coming to a guilty verdict.
The outcome will depend on whether Anwar's lawyers were successful in convincing the court that the trial was flawed and that the Court of Appeal had erred in overturning the acquittal and in convicting Anwar. If so then the Federal Court would have to overturn the decision of the Appeal Court and Anwar would walk free.
In anticipation of an unfavourable verdict, Anwar is telling the world that he will be freed and in the event he is not freed then he would be a victim of a political conspiracy. Anwar is laying the ground for a revival of the Reformasi Movement, which emerged during his Sodomy 1 trial.
Reformasi 1, however, was successful because of PAS. Hence if PAS does not support Reformasi 2 then it will die at childbirth. And Anwar knows that Hadi will not waste time supporting Reformasi 2. In fact, most PAS leaders, Mat Sabu included, are of the opinion that Anwar is guilty.
Anwar knows that PAS will not support Reformasi 2 because during the recent hearing PAS did not mobilise any crowd as a show of support. Rafizi Ramli had sent instructions to all the PKR branches to send down a few busloads of supporters to attend the hearing. The aim was to get at least 50,000 supporters but all they got was a few hundred, and hardly any PAS members.
This upset Anwar even further. If he cannot get tens of thousands onto the streets then he cannot pressure the government to release him. He was hoping for a Tahrir Square scenario but a few hundred on the streets does not quite make it. And this is what worries Anwar.
Anwar was hoping that Hadi would be out of office by now. But Hadi is still holding on so efforts need to be stepped up to ensure a leadership change in PAS. And this is what PasMa and the RM1.5 million that Lim Guan Eng gave them is supposed to achieve. - RPK,Malaysia Today
Coroner: Detainee's death caused by cops,inmates...
The Seremban Coroner's Court ruled today that the death of police detainee 42-year-old P Karuna Nithi two years' ago was the result of assaults by both policemen and other lock-up detainees.

Coroner Jagjit Singh noted that Karuna Nithi, an engineer, had 49 injuries - mostly bruises - all over his body.


"My verdict is that Karuna Nithi's death was caused by multiple injuries as a result of physical assaults, abuses and other unlawful acts by persons unknown but inclusive of police officers and other detainees in the police lock-up where the deceased was detained.

"Furthermore, his death is also due to the failure in providing him the necessary medical care and attention that was required and failure of the police officers to stop other detainees from abusing the deceased in the lock-up," Jagjit said.

"His behaviour does not give reasons for him to be physically abused by police officers and the inmates," the coroner added.

Karuna Nithi (above) was first remanded at Tampin district police station in late May 2013 following an altercation with his wife and further detained when his family could not raise his bail after he was charged in court.

He was found dead in a lock-up at the Tampin district police headquarters on June 1, 2013.

Jagjit, who is a Sessions Court judge sitting as coroner, said the deceased was a healthy adult male with no life-threatening diseases when he entered the police lock-up.

"But he ended up dead three days later with 49 external injuries. A custodial death with 49 external injuries should ring 'alarm bells' from the word 'go'," said Jagjit in his judgment.

Kicked hard by cop

This is the second verdict delivered by a coroner's court on police liability for the death of a detainee. On Jan 16 in Kuala Lumpur, coroner Ahmad Bache had also ruled that the police acted unlawfully in denying medical attention to detainee P Chandran.

Police CCTV recordings from Karuna's lock-up showed him being assaulted by policemen and other detainees while in the cell.

Testimonies in court also revealed that he was transferred a total of nine times from one cell to another and at one stage was even left in the corridor of the police station.

Lawyer Eric Paulsen, who appeared for the family, had detailed the assaults that Karuna suffered and submitted CCTV footage which among others showed a policeman opening the door to Karuna's cell and kicking him so hard that he stumbled backwards and fell to the floor.

Other footage showed the assaults the deceased suffered from his fellow inmates during which he was punched and kicked.

The pathologist's report from the Seremban general hospital listed the deceased's list of injuries as bruises to the head, chest, abdomen, shoulders, arms, and legs.

Pathologist in spotlight

Co-counsel Dr Dheeraj Bhar submitted that the evidence showed that Karuna was ruthlessly beaten and that he died either due to skeletal muscle tissue damage or agitation of the heart.

Earlier in court, the forensic pathologist who conducted the post-mortem listed Karuna's death as caused by 'fatty change of the liver'.

Dheeraj, when contacted, said the coroner's decision today was a landmark in that he agreed with counsel that the deceased could not have been killed as a result of a 'fatty liver'.

"The coroner further described the pathologist report as erroneous. This raises a point of concern as the pathologist heads a department in Negeri Sembilan and Malacca but her knowledge is faulty.

"She needs to be investigated [...] we will discuss with the deceased's family and possibly lodge a report against the pathologist with the Malaysian Medical Council," said Dheeraj.- mk
Polis bertanggungjawab kematian tahanan dalam lokap...
Mustapha Ali vs Lim Guan Eng...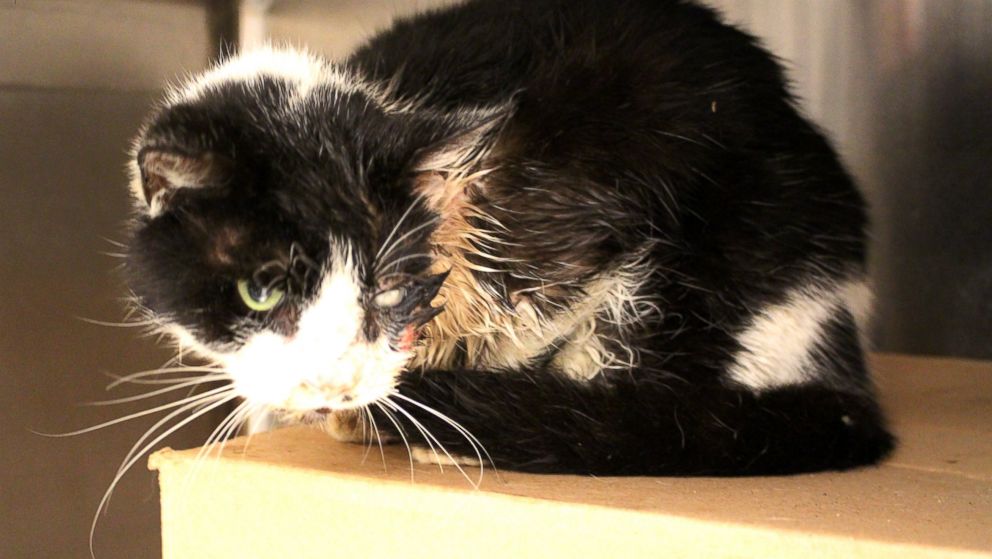 cheers.