Sejarah MB Perak tidaklah terkenal seperti labu Sayong. Dulu ada Ramli buah ketior, Shaari kopi, dan bila PH berkuasa nama Peja jadi MB merangkap pelakon. Banyak orang Perak berpendapat Peja lebih layak jadi pelakon dari seorang MB Perak yg berat tanggungjawabnya. Sebagai pelakon, kata mereka, dia boleh ambil apa saja peranan termasuk jadi beruk, buaya tembaga atau sitolol dapat bunga. Ada juga orang Perak yang cerdik bertanya kalau Peja menipu dia ada ijazah apakah itu juga suatu lakonan?
Mungkin watak pelakon buat dia takut menghadapi ketua-ketua bahagian Bersatu dan para adun dari DAP, PKR dan Amanah yang tahu dia banyak berlakon dalam tindak-tanduk politiknya. Dia tahu dia tidak boleh menipu para pemimpin politik Perak yang mengenali latarbelakangnya. Mereka tahu siapa sahabat karibnya, dimana mereka berkumpul, dan apa mereka lakukan dalam kumpulan itu. Mungkin juga pihak polis pun tahu tapi buat tak tahu kerana dia kini seorang MB.
Daki-daki UMNO yang berpaut seperti lintah kerbau padanya mengambil kesempatan untuk merebut berbagai projek di negeri itu. Bapak mertua Radzi Manan (bawah) dianggap sebagai 'godfather' yang lebih menyibuk dari menantu yang masih meroyan dengan kuasa yg tak pernah dimimpikan. Banyak orang berpendapat Peja bukan MB material.
Dia pelakon untuk filem tempatan saja. Tun Mahathir dan TSMY dikatakan buat pilihan tidak tepat melantik Peja sebagai MB. Kalau tuah ayam dilihat pada kakinya, dan burung merbuk pada suaranya tuah Peja entah dimana. Banyak orang Perak terkejut bin hairan seorang pelakon amatir boleh dipilih oleh pucuk pimpinan Bersatu jadi MB.
Ada orang UMNO berkata mereka lebih suka Peja jadi MB dari Zambry yang punya PhD. Pejabat MB dikatakan lebih banyak dilawati orang UMNO dan Radzi Manan dari para pemimpin Bersatu atau lain-lain ahli PH. Kononnya orang UMNO lebih mudah berkira dengan Peja dari Zambry, kata mereka. Oleh itu janganlah hairan bin terkejut kalau UMNO lebih suka Peja jadi MB dari orang lain.
Politik Perak akan terus bergolak selagi Peja kekal berlakon dalam politik. Kalau Tun Mahathir atau TSMY ingin tahu kedudukan politik sebenar sila datang ke Perak, dan bertemu dengan semua adun PH dan juga ketua-ketua bahagian Bersatu. Tun Mahathir dan TSMY jangan terbeliak mata kalau ketua-ketua Bersatu meluahkan segala kongkolikong mainan pelakon ini. Sebelum nasi menjadi bubur mereka harap Tun Mahathir dan TSMY jumpa dengan para pemimpin politik di Ipoh. Dengar rintihan mereka. Ingat apa yang Peja tanam itulah Peja dapat. kalau dia tanam lalang masakan tumbuh padi. Betul tak? Kalau dia syok jadi pelakon tentulah dia tak boleh jadi MB yang terbaik? Betul tak? - Yahaya Ismail
Apa Punya Manusia Tabung Haji
Pun Mereka Noda...
Berita buruk yang luar biasa mengenai agensi dan syarikat berkaitan kerajaan (GLC) tidak memeranjatkan lagi. Sejak kerajaan Pakatan Harapan (PH) mengambil alih pentadbiran negara daripada Barisan Nasional (BN) pada 9 Mei lalu, satu demi satu skandal kewangan terbongkar.
Semakin hari apa yang ditakuti semakin menjadi kenyataan, iaitu di bawah telunjuk bekas Perdana Menteri, Datuk Seri I Mappadulung Daeng Mattimung Karaeng Sandrobone Sultan Abdul Jalil), Mohd Najib Abdul Razak, kerosakan berlaku secara sistematik dan meluas.
1Malaysia Development Berhad (1MDB), Felda, FGV dan sekarang Tabung Haji (TH). Daripada apa yang kita dengar, senarai ini akan menjadi lebih panjang. Felda tenat kerana Mohd Najib, atas nasihat konco-konconya yang tamak, menjual harta Felda dengan melakukan tawaran awam permulaan (IPO) melalui Felda Global Ventures Berhad (FGV) pada tahun 2012.
Tujuan tersiratnya adalah mengumpul dana untuk pilihan raya umum 2013 bagi pihak Barisan Nasional sambil mengisi kocek konco, kawan dan rakan. Ladang dan aset Felda yang dulunya digunakan untuk menjana pendapatan tambahan bagi membantu peneroka ketika harga kelapa sawit dan getah jatuh dipindahkan kepada FGV.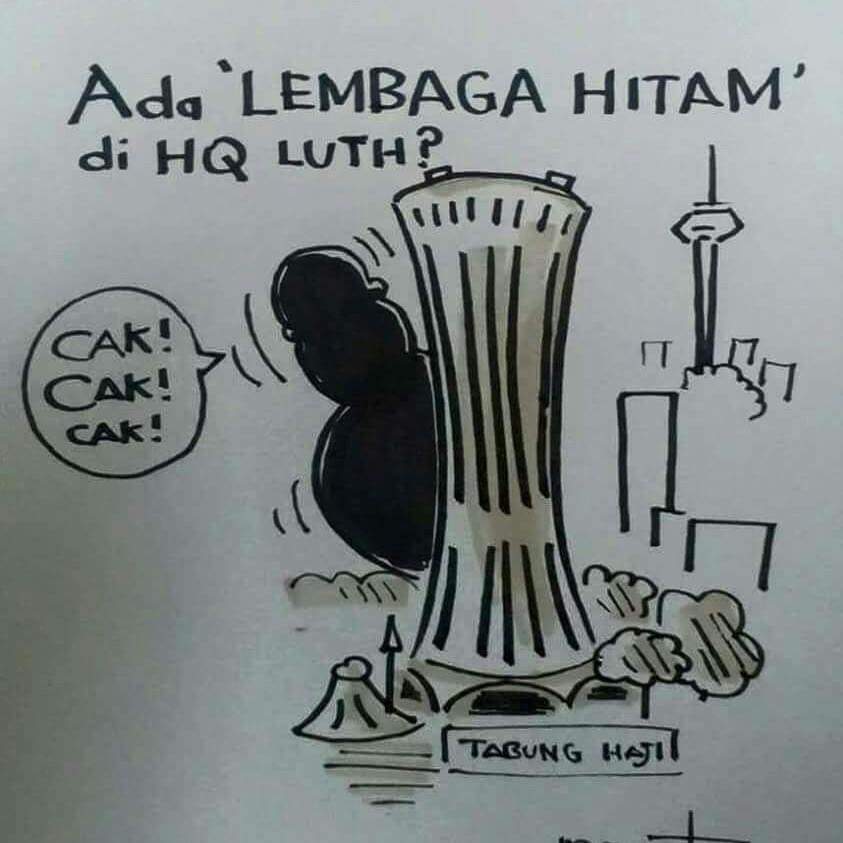 Oleh sebab kaedah korporat yang tidak lestari serta penyelewengan oleh pengurusan, harga saham FGV jatuh merudum – daripada harga IPO RM4.55 kepada 77 sen sekarang – dan ia gagal menjana pendapatan tambahan untuk Felda.
Akibat manipulasi korporat melalui FGV inilah Felda mengalami kerugian besar dan hilang kemampuan untuk membantu peneroka ketika harga kelapa sawit dan getah jatuh. Sebaliknya Felda kini terpaksa menjalani proses pembersihan dan pembinaan semula.
Giliran Tabung Haji
Sekarang giliran TH pula. Apa lagi hendak kita katakan apabila tabung simpanan untuk mengerjakan haji dan memperkukuhkan ekonomi umat Islam pun dinodai?
Buat sekian lama kita mendengar berita dan dakwaan mengenai penyelewengan dan pelanggaran urus tadbir dalam TH, khususnya apabila orang kesayangan keluarga Najib, Datuk Seri Panglima Abdul Azeez Abdul Rahim, dilantik menjadi Pengerusi pada bulan Julai 2013.
Tetapi semuanya dinafikan dan orang yang membuat pendedahan dikutuk dan dikenakan tindakan. Media massa arus perdana turut bersubahat menghebahkan yang salah dan membenamkan yang benar. Baca seterusnya...
Azeez Rahim pertikai Mujahid isu Tabung Haji
😂😂😂😂😂😂
Ernst and Young nafi jadi
Firma Ernst & Young (EY) menjelaskan bahawa mereka bukanlah juruaudit Lembaga Tabung Haji (TH) dan tidak mengeluarkan sebarang laporan audit berhubung penyata kewangan TH.
Dalam satu kenyataan, EY berkata, ia tidak menyemak penyata pendapatan TH dan tidak terlibat dalam penilaian aset dan liabiliti TH dan aset anak-anak syarikatnya.
Penjelasan itu dibuat berikutan pelbagai laporan media hari ini mengenai EY dan TH.
Sebaliknya, seperti yang dinyatakan dalam laporan EY kepada lembaga pengarah TH, EY menyatakan bahawa ia telah ditugaskan lembaga pengarah badan itu untuk melaporkan sama ada kunci kira-kira pro forma pada 31 Dis 2015, 31 Dis 2016 dan 31 Disember 2017 telah disediakan dengan sempurna berdasarkan kriteria yang boleh digunakan atau tidak.
"Lembaga Pengarah TH menyediakan kunci kira-kira imbangan pro forma pada 31 Dis 2015, 31 Dis 2016 dan 31 Dis 2017 semata-mata untuk menggambarkan kesan pelaporan pelaburan TH dalam ekuiti, sekuriti dan hartanah pada nilai aset yang dapat direalisasikan dan bukannya kos asal pada kunci kira-kira TH.
"EY tidak melakukan pengauditan maklumat kewangan yang digunakan untuk menyusun kunci kira-kira pro forma," kata kenyataan itu. Baca seterusnya
...
Hang boleh percayakah geng penyangak dan putaq alam ni...- ts
Nadia S Hassan sits down with Adeline Paul Raj to talk about
how it all went wrong at Tabung Haji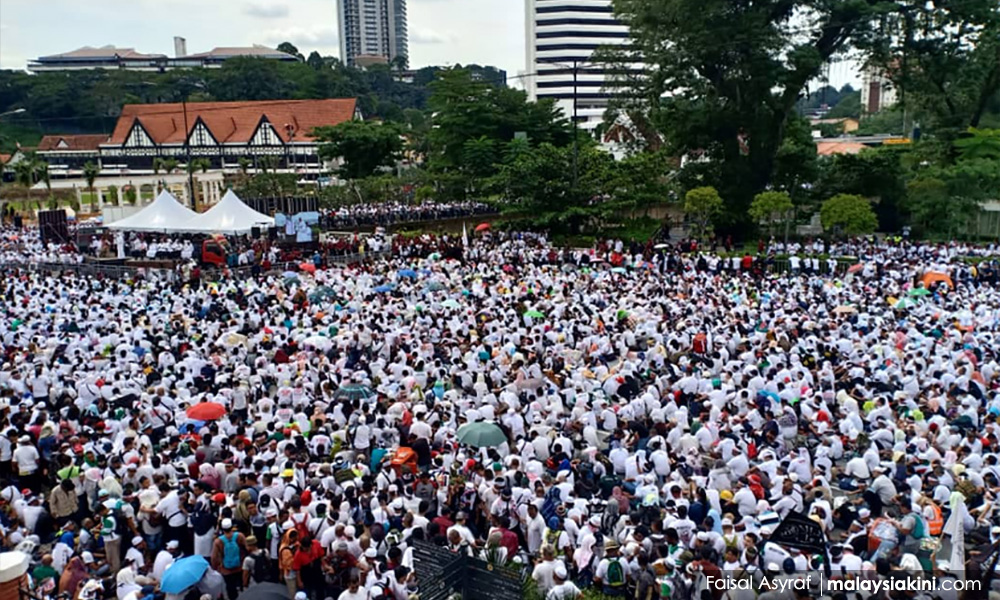 Why no protest over Tabung Haji...
Deputy Housing and Local Government Minister Raja Kamarul Bahrin Shah Raja Ahmad has questioned why PAS and Umno supporters are not staging a protest over the Tabung Haji scandal as they had (above) against the International Convention on the Elimination of All Forms of Racial Discrimination (Icerd)
"Major financial losses in Mara, Felda, 1MDB and now Tabung Haji have not spurred PAS and Umno to rally on the streets.
"These are real losses which have occurred and are critical. Where are the defenders of Malays and Islam? Why is there no protest rally?" Raja Kamarul Bahrin asked in a statement today.
Yesterday, de facto Islamic affairs minister Mujahid Yusof Rawa revealed that Tabung Haji now had an RM4.1 billion deficit. As a result of this deficit, the pilgrimage fund had been paying dividends since 2014 through alleged creative accounting.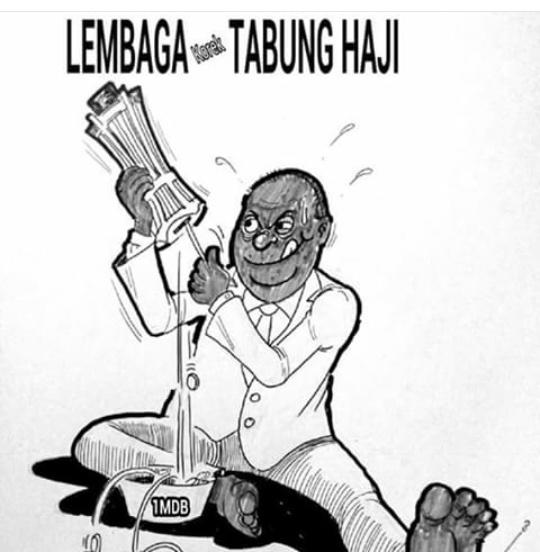 The revelation came two days after Umno and PAS joined forces with Muslim rights NGOs to protest against Icerd. This despite Putrajaya saying that it would not go ahead with ratifying the treaty which Malay-rights groups claimed to infringe on their constitutional rights.
Raja Kamarul Bahrin said the losses suffered by Tabung Haji and other public institutions were tragedies for poor Malays and Muslims caused by the abuse of power by other Malays and Muslims.
"This is not the fault of the UN, the Chinese or the Indians.
"This is a tragedy of Malay Muslims themselves betraying Malay Muslims and Malay Muslims from Umno and PAS staying quiet because they are not interested in defending their brothers," he said.
Umno deputy president Mohamad Hasan has called for a royal commission of inquiry into the Tabung Haji scandal and this has been supported by several quarters. - mk
US to seize back US$1 million 'Transparent Grand Piano' gifted to Miranda Kerr from ex-lover Jho Low...
Efforts to recover assets and gifts bought by fugitive financier Jho Low — whose full name is Low Taek Jho — involves half a dozen US federal agencies and a string of contractors and investigators in Switzerland, Luxembourg and Malaysia, a news report said.
According to the article in the New York Times, the massive global recovery effort has been slow because Low has yet to be found and some of the assets are owned by trusts.
Low's lawyer Robin Rathmell said that Low "does not consider it proper for any government to seize property belonging to the trusts or himself."
Although assets like paintings by Van Gogh, Picasso and Monet, an Oscar that once belonged to Marlon Brando, and jewellery worth millions were easy enough to retrieve, others like a transparent grand piano, the luxury yacht Equanimity, which was finally recovered in Bali and is now in the hands of the Malaysian government, and a US$35 million (RM145 million) Bombardier jet have been harder to manage.
"The United States government couldn't let it bob in the water unattended, so it had to pay for a crew," the report said of the yacht. The article said this was "one of the largest international kleptocracy cases the United States has ever pursued."
Of the many assets already highlighted in the numerous news reports about Jho Low, the transparent grand piano is another one that puts US officials in a conundrum.
According to the NYT report, the clear acrylic grand piano was custom-made by The Crystal Music Company in the Netherlands and cost upward of US$1 million.
Low bought the piano for supermodel Miranda Kerr and it sits in her Malibu home today. She has said she is willing to "surrender" the grand piano to authorities (she has already handed over a substantial amount of jewellery that Low gifted her, including a 11.71-carat heart-shaped diamond and a pair of 11-carat diamond earrings) but removing it from her house is posing a problem.
"If you move it, you might damage it, and then you have to restore it," Michael Case, the asset forfeiture co-ordinator for the United States Marshals Service in Manhattan, was quoted as saying in the NYT story.
This is because the piano cannot fit through the door, the report claimed. When it was first delivered to Kerr's home, it was placed on an outdoor patio.
The report revealed that when the piano maker complained that this would be bad for the piano, Kerr got contractors to put up walls around the piano… thereby turning the space into another room. - MC
Semua orang akan tua, kata pengguna media sosial kepada TMJ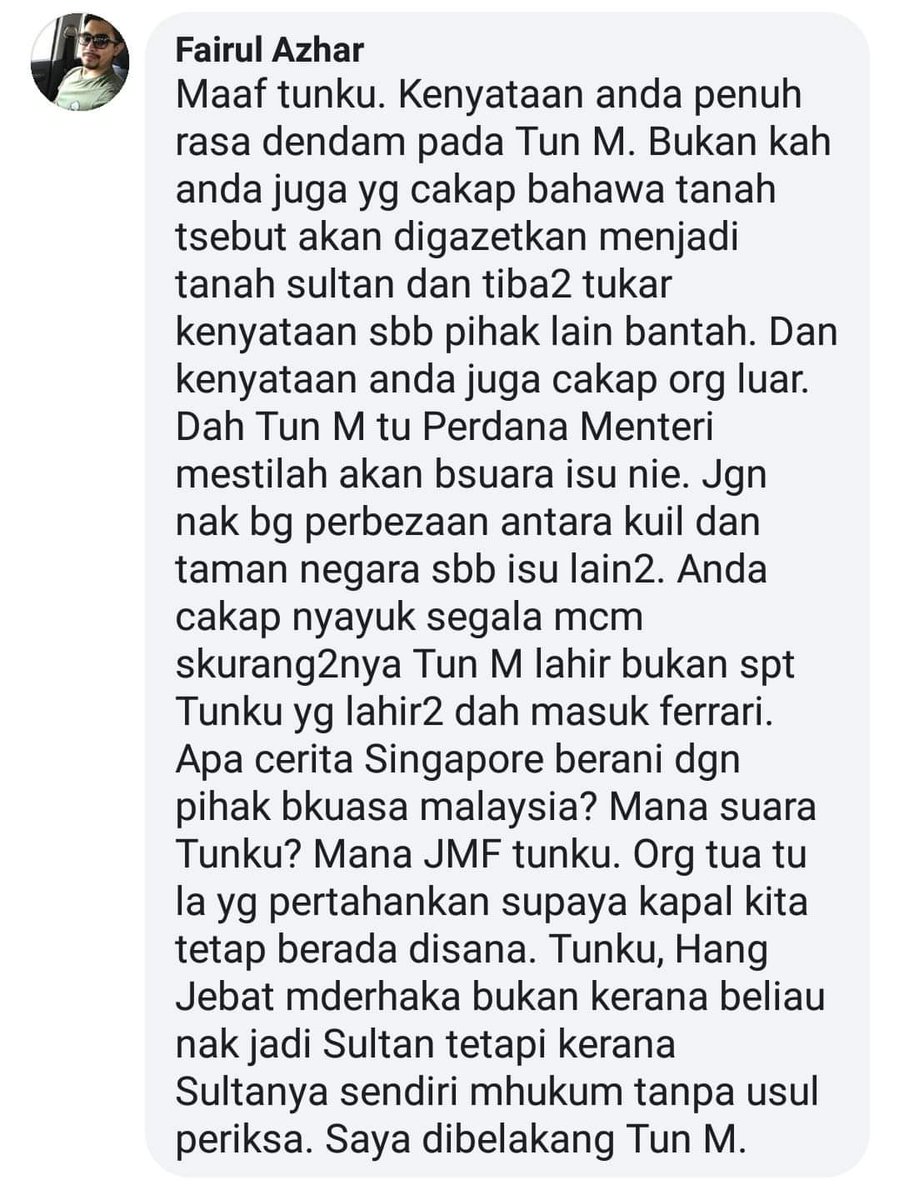 cheers.