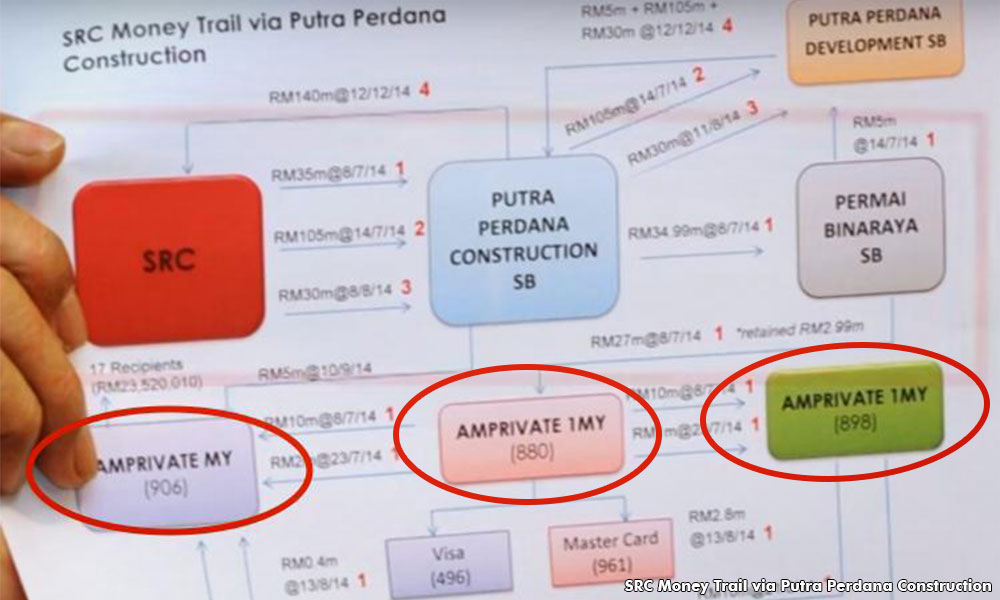 AG's chart showed Najib had
The authorities had confirmed Prime Minister Najib Abdul Razak had three other Ambank accounts that were active at the material time in relation to the allegation that he paid lawyer Muhammad Shafee Abdullah RM9.5 million, said PKR vice-president Rafizi Ramli.
He claimed that information on the flow of funds from the said three accounts were detailed in a flowchart shown by attorney-general Mohamed Apandi Ali during a press conference in January 2016.
Rafizi was responding to former inspector-general of police Musa Hassan, who questioned the validity of Sarawak Report's allegation regarding the payment based on a Malaysiakini report two years ago, which stated that one of the accounts was closed on Aug 30, 2013.
"I don't know whether Musa had prepared the statement himself or that the script was influenced by those close to the prime minister.
"The fact is Musa had embarrassed himself because he did not study the details of the investigation and had the wrong information," he said in a media statement today.
Moreover, the PKR leader said details of the three accounts were outlined in the purported leaked investigation papers, posted on the sprminsider.blogspot.my blog. The Malaysian Anti-Corruption Commission (MACC) has yet to respond to queries on the veracity of these papers.
Rafizi said that the recent admission of two senior lawyers of having received the sum as detailed in the leaked papers had lent credence to the the authenticity of the documents
According to him, the leaked documents showed that although Najib has closed his account with the number ending 9694, the account which allegedly received the billions of ringgit from Arab donors, on Aug 31, 2013, some of the money from the account were transferred to the three said accounts.
The three said accounts - with account numbers ending 1880, 1898 and 1906 - were allegedly opened on July 31, 2013.
"So there were three accounts used by Najib between September 2013 and February 2014 - the period in which RM9.5 million was (allegedly) transferred to Shafee.
"The RM9.5 million could have come from either accounts," said Rafizi.
Rafizi, again citing the alleged leaked investigation papers, claimed that Najib's agents had informed the bank that the accounts would be used for specific purposes - political funding, for a foundation, while the last account was for miscellaneous purposes.
Both Najib's office and Muhammad Shafee have not responded to repeated requests for a response to Sarawak Report's allegation.
The payment was contentious because Shafee was the lead prosecutor when the Sodomy II case against Anwar Ibrahim was heard in the higher courts,
Malaysiakini has contacted Najib's office for a response to Rafizi's allegation on the existence of the three accounts.
Malaysiakini is unable to independently verify Sarawak Report's allegation or determine if the alleged payment to Muhammad Shafee was related to his role in Anwar's case. - mk
Jib,mengaku atau nafi saja kamu bayaq
Shafee RM9.5 juta,apa susah2...
Perdana Menteri, Datuk Seri Najib Razak hanya perlu mengaku atau menafikan sama ada beliau memilik tiga akaun Ambank yang aktif sewaktu pembayaran dibuat kepada peguam, Tan Sri Shafee Abdullah.
Penasihat DAP itu berkata, perdana menteri tidak boleh mendiamkan diri jika beliau mahu rakyat dan dunia percaya beliau komited kepada prinsip akauntabiliti, ketelusan dan tadbir urus baik.
Justeru, katanya, Pengerusi Barisan Nasional (BN) itu hanya perlu mengesahkan atau menafikan dakwaan mengenai pembayaran sebanyak RM9.5 juta yang dibuat melalui akaun peribadi miliknya kepada Shafee.
"Kenapa Najib rasa begitu susah untuk buat perkara yang begitu senang?" soalnya yang juga Ahli Parlimen Gelang Patah dalam kenyataan hari ini.
"Mendiamkan diri bukan satu pilihan untuk perdana menteri, jika beliau mahu rakyat Malaysia dan dunia percaya beliau komited kepada prinsip akauntabiliti, ketelusan dan tadbir urus baik," katanya dalam kenyataan hari ini.
Pada masa sama, Lim turut mendesak Tan Sri Mohamed Apandi Ali tidak mendiamkan diri berhubung dakwaan Naib Presiden PKR, Rafizi Ramli yang maklumat aliran dana daripada 3 akaun itu diperincikan dalam carta ditunjukkan peguam negara pada sebuah sidang media, Januari 2016.
Katanya, sudah seminggu berlalu sejak Sarawak Report mendakwa Najib membayar RM9.5 juta kepada seorang peguam daripada akaun banknya menggunakan dana SRC International, bekas anak syarikat 1MDB.
31 Mei lepas, laman pembocor maklumat, Sarawak Report mendakwa Najib membayar Shafee sebanyak RM9.5 juta menerusi akaun Ambank miliknya – yang mana turut menerima wang daripada anak syarikat 1MDB, SRC International.
Portal itu melaporkan seorang peguam yang dilantik khas bagi mengetuai pasukan pendakwa raya dalam kes liwat Datuk Seri Anwar Ibrahim yang berakhir dengan hukuman penjara 5 tahun pada Februari 2015, menerima wang daripada akaun Ambank milik Najib.
Portal itu turut menerbitkan gambar pengesahan yang menunjukkan 2 transaksi berjumlah RM9.5 juta, satu daripadanya pada Februari 2014, 2 minggu sebelum Mahkamah Rayuan mengubah keputusan Mahkamah Tinggi terhadap bekas ketua pembangkang itu, daripada tidak bersalah kepada bersalah.
Pembayaran itu dikaitkan dengan lantikan Shafee sebagai ketua pendakwaraya semasa rayuan bagi menentang keputusan tidak bersalah melibatkan Ketua Umum PKR, Datuk Seri Anwar Ibrahim dalam dakwaan liwat pada 2014.
Kerajaan sebelum ini berkata, peguam terbabit hanya dibayar RM1,000 untuk khidmatnya dalam kes Anwar.
Pihak kerajaan sebelum ini mendakwa kononnya Shafee hanya menerima RM1,000 sahaja bagi tugasnya itu. – Roketkini.com
Break silence on 'RM9.5m payment and bank accounts'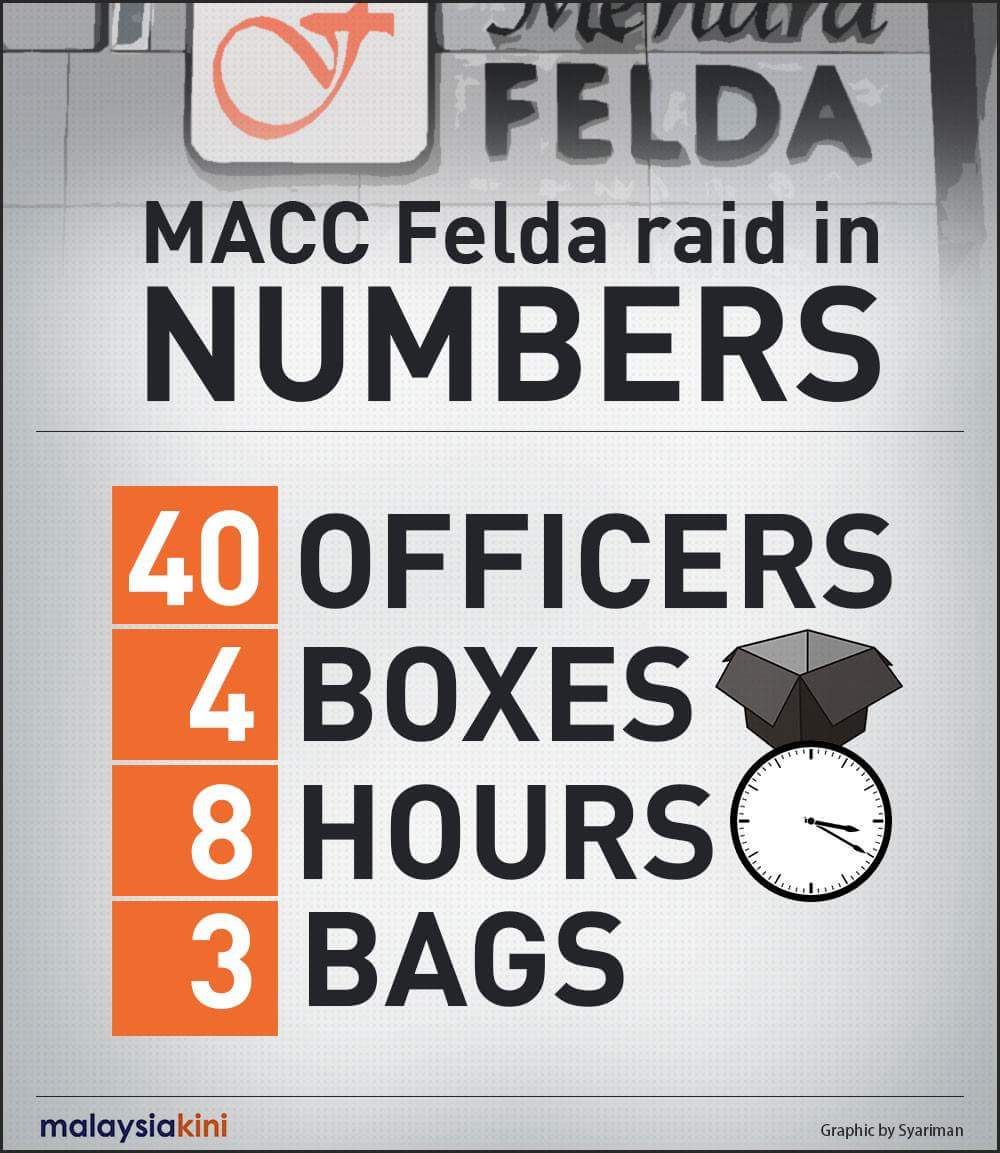 MACC raid on FELDA office.
But on RM 9.5mil paid to lawyer
MACC buat dont know saja...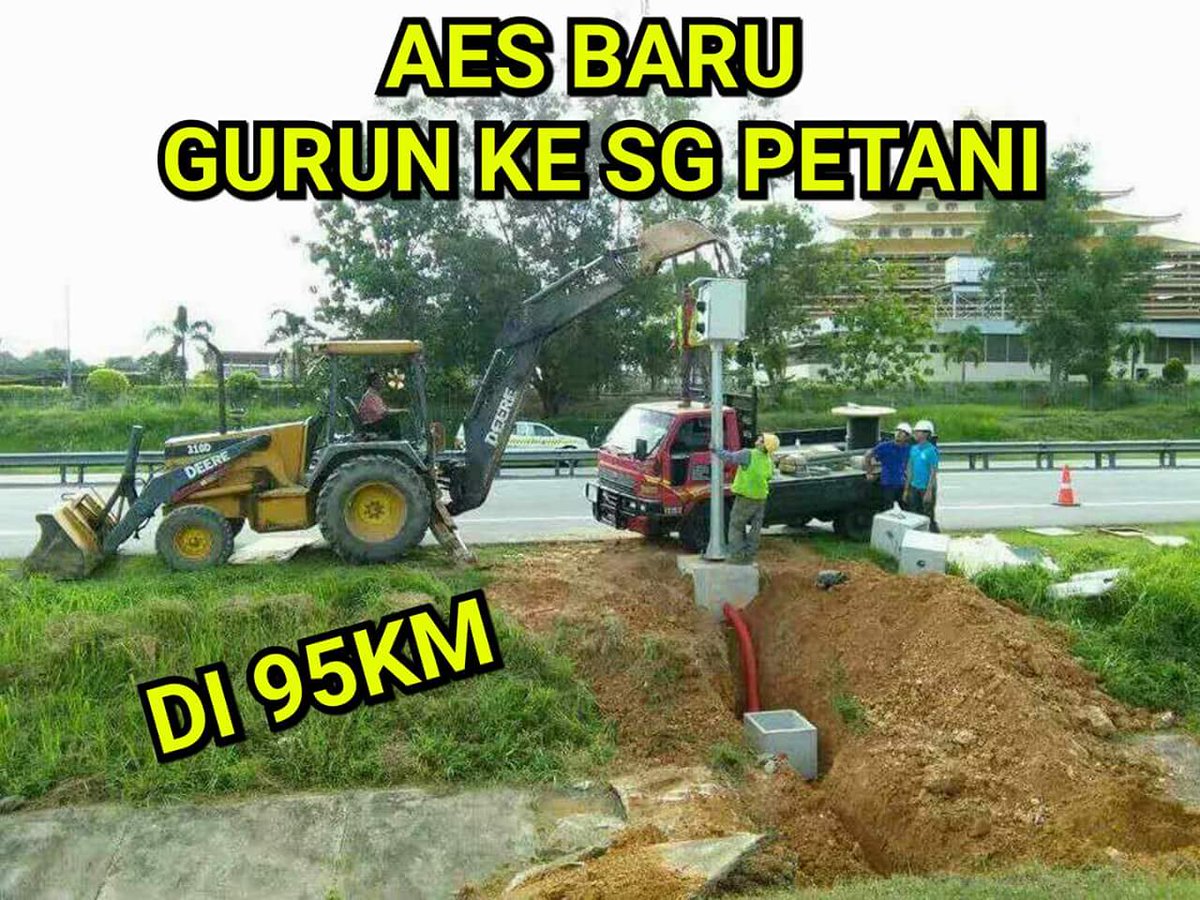 Kat sini hangpa bolehlah pecut...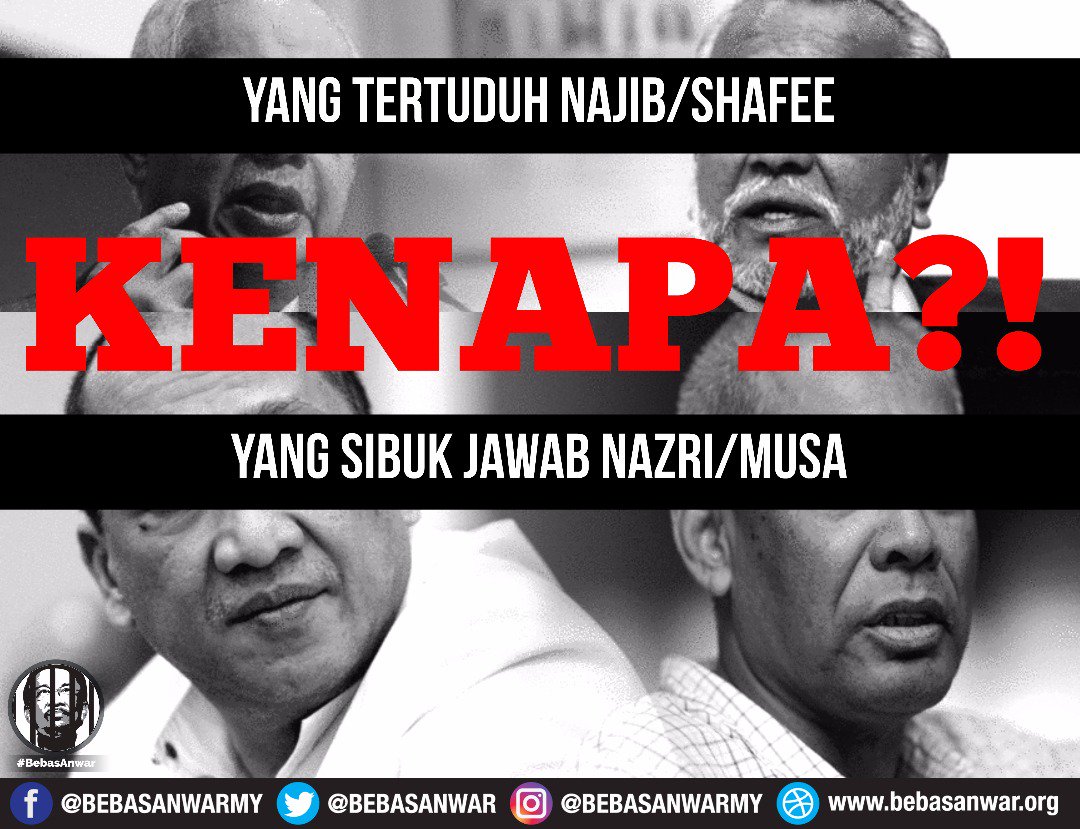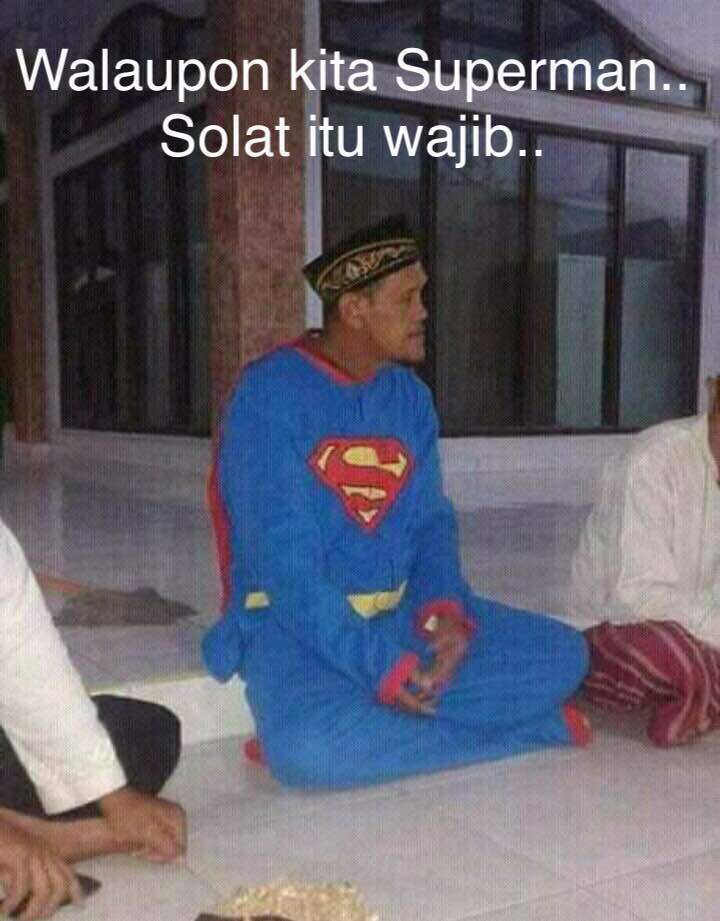 cheers.