Gara-gara mencuri kelapa, dua lelaki menerima padah apabila orang kampung bertindak menangkap dan mengikat mereka pada sebatang pokok kelapa sebelum diserahkan kepada anggota polis di kawasan Sekolah Agama Rakyat Al-Hidayah, Kampung Tersusun Batu 7 Lekir,Sitiawan semalam.
Dalam kejadian kira-kira pukul 10.30 pagi itu, beberapa orang kampung berjaya mencekup kedua-dua individu itu yang tidak menyedari pergerakan mereka memanjat pokok kelapa setinggi lima meter diperhatikan seorang pemilik kedai runcit berhampiran sekolah berkenaan.
Bekas ketua kampung, Mohd Yaacob Hashim, 65, berkata sebaik menerima maklumat, beliau bersama 10 penduduk lain bergegas ke lokasi dan mendapati seorang daripada suspek sudah berada di dalam kereta Proton Wira manakala seorang lagi mahu ke kedai berhampiran.- Bernama
Two men tied to coconut tree for stealing coconuts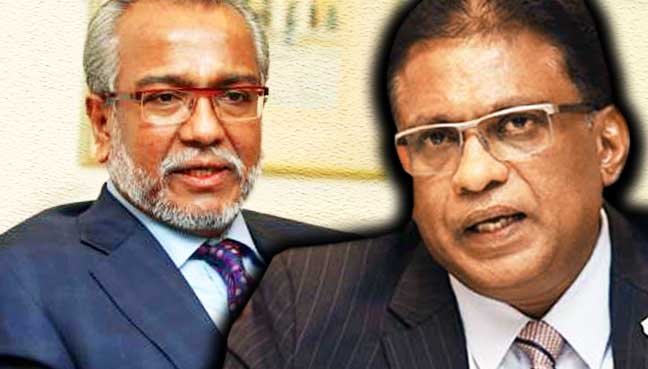 Police must probe Shafee following reports...
The police must investigate without fear or favour reports lodged against a prominent lawyer and once ad-hoc prosecutor who allegedly received RM9.5 million from Najib Razak, the Malaysian Bar said today.
"Police must probe the case thoroughly since the allegation is very serious," its president George Varughese told FMT.
He said it was also premature for the Bar to refer Muhammad Shafee Abdullah to the Advocates and Solicitors Disciplinary Board because there was insufficient evidence to show that he committed professional misconduct.
Varughese said this in response to PPBM Youth chief Syed Saddiq Syed Abdul Rahman who made a police report yesterday over allegations that Shafee, the ad-hoc prosecutor who secured the conviction of Anwar Ibrahim for sodomy, had received the money from the prime minister.
Syed Saddiq said he was lodging the report to erase any negative perceptions towards the Malaysian judiciary system.
"I believe that every Malaysian, no matter what political preference (he may have), even Umno, plays a role to free the judicial system from negative perceptions," he had said.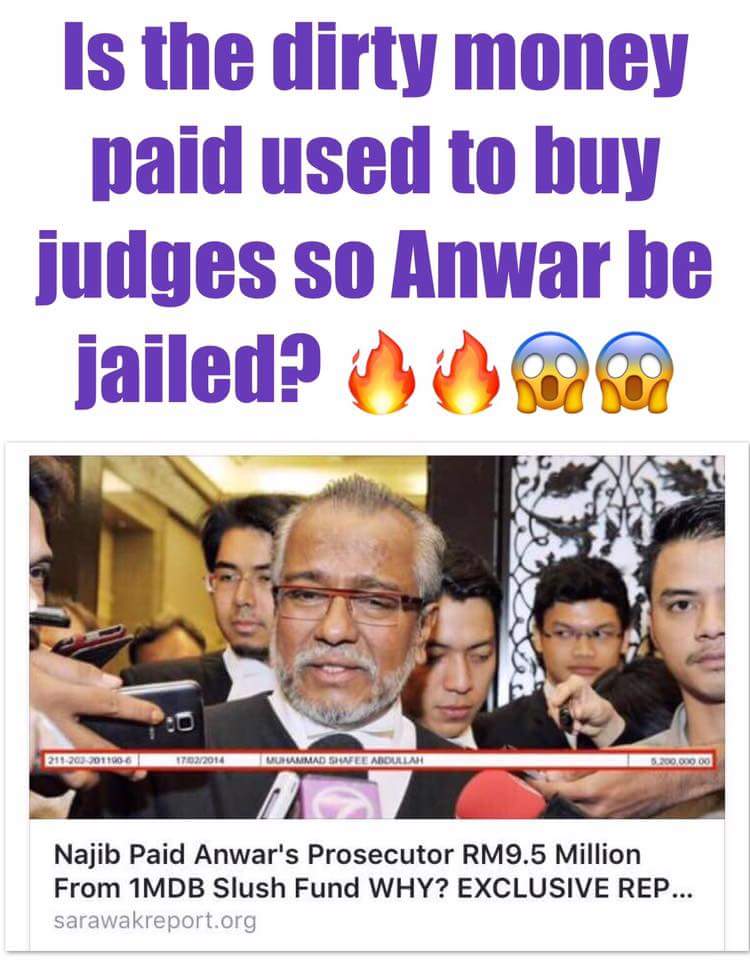 The police report by Syed Saddiq followed an article in Sarawak Report earlier this week in which it was alleged that the money paid to Shafee was from Najib's account.
The prime minister came under heavy fire on July 2, 2015 after reports by The Wall Street Journal claimed RM2.6 billion had been channelled into his personal bank accounts in March 2013.
Najib denied any wrongdoing, saying the money had been a donation from the Saudi royal house to fund Umno's general election campaign in 2013. On Jan 26, 2016, he was cleared by Attorney-General Mohamed Apandi Ali of any criminal offence in relation to the donation.
Syed Saddiq said a public prosecutor is not supposed to take money "at any cost" from the prime minister as that would be a conflict of interest.
Anwar, who is currently serving a five-year jail term for the offence, has also questioned why Shafee was paid the amount.
In a statement, Anwar said Sarawak Report's allegation that the prime minister had transferred funds to Shafee was "very severe" and has to be investigated by the authorities immediately.
"What was the purpose of the huge funds channelled by Najib into the private account of the lawyer.
"The more serious question now is – who else has received money through Najib's personal account?" Anwar said.
FMT's attempts to contact the lawyer have not been successful so far although several messages sent to his WhatsApp were read, as indicated by the double-blue ticks on the sender's phone.- fmt
cheers.