Dalam satu kenyataan hari ini, Kementerian Kewangan mengenai 101 kontrak rundingan terus kerajaan Pakatan Harapan menunjukkan jumlah RM6.6 bilion dalam masa setahun sepuluh bulan pemerintahan kerajaan Pakatan Harapan itu tidaklah besar seperti yang digembar-gemburkan oleh sesetengah penyokong kerajaan Perikatan Nasional. Tetapi pendedahan itu tidak lengkap dan sampai kepada maksudnya kerana apa yang ingin diketahui nama-nama pemilik syarikat yang diberikan kontrak berkenaan dan keturunan mereka.
Malah jumlah itu lebih kecil daripada belanjawan tambahan RM8.2 bilion oleh kerajaan Perikatan Nasional semata-mata untuk membiayai pembesaran Kabinet, melantik lebih ramai Timbalan Menteri dan menubuhkan agensi baru.Lagi pun, keseluruhan RM6.6 bilion yang kerajaan PH belanjakan melalui kontrak rundingan terus itu adalah untuk pembangunan.
Kalau tidak silap, sesetengah atau kebanyakan projek yang terlibat itu adalah projek yang dirancang atau diluluskan pada zaman kerajaan Barisan Nasional.
PM Din(previously Home Ministry) award 8 contracts RM 517 million directly.-f/bk
UMNOPAS mainkan fitnah kononnya Lim Guan Eng luluskan RM6.6 bilion kontrak secara rundingan terus. Tapi yang nyata semua kontrak ini tidak terkait dengan Lim Guan Eng.. ia hanya proses biasa yg dibenarkan seperti kenyataan Menteri Kewangan..
Kementerian Pengangkutan saja lebih RM 4 Billion, dan RM 4 Billion itu melibatkan syarikat LTAT yang dirunding semula harga.. kontraknya dianugerahkan zaman UMNO dan Najib..hakikat yang tak boleh dinafikan, Ia membuktikan Lim Guan Eng seorang pemimpin yang amanah lebih amanah dari pemimpin bani Melayu Isley...T/S/f/bk
And liar Zuraida said she didn't had any Direct Award Contract

when in fact she had 2 costing RM 170 million...mana mau taroh muka??- f/bk




Manakah senarai rundingan terus dari PN dan BN supaya rakyat boleh membuat perbandingan?

- Beatrice Ng


Kita nampak lah. Dalam dua tahun 6 bilion saja rundingan terus telah di tawarkan. Ini menunjukan PH telah melaksanakan pentadbiran yg cukup berhemah.Sekarang ni kita nak tengok PN dlm masa 4 bulan ni berapa bilion pulak.

- Ahmad Salehuddin


Tender rm4.4 bilion tu diberi kerajaan BN dan dirunding semula oleh kerajaan ph utk kurangkan kos rm700 juta.

- Kueh Li Suan


Menteri dan sesetengah ahli parlimen tahu bahawa terdapat amalan kontrak rundingan terus dalam kerajaan sebelum ini termasuk kerajaan BN. Tetapi mereka buat pura-pura terkejut dan sensasi. Cuma rakyat bawah yang tak tahu...kalau nak dedah, dedahlah semua...kerajaan sekarang dan dulu.

- Syed Ahnaf Bukhara
For days we were left scratching our heads as to how we purportedly gave direct nego contracts amounting to RM6.6bn. And then finally, under pressure, MoF released the list. And one cursory look at the list... OMG!!! 1 project alone - Klang Valley Double Tracking (Phase II) project (KVDT2) worth RM4.4bn (or >66% of the total accused direct nego value) was included in the list.
That's preposterous because the contract for KVDT2 was awarded by BN before Harapan took over!! Not only that, BN awarded the contract for RM5.265bn. But we wanted to terminate the contract because we believed that it was overpriced, like typical BN contracts. Finally, after protracted negotiations, the contractor, DhayaMaju joint venture with LTAT agreed to reduce price by 15% to RM4.475bn, endorsed by the Cabinet.

Hello! Harapan saved the tax-payers RM790mil!!!

And the pengkhianat donkeys - Azmin Ali and Zuraida had the cheek to loudly proclaim in Parliament that the above was never tabled to Cabinet. Unsurprising perhaps, they must be sleeping on the job..

- Sputnik M

The housing and local govt under Zuraidah had two projects worth RM170.79 million according to Free Malaysia Today website. How come she told earlier that her Ministry did not receive directly negotiated projects?

- FairMalaysian
Dengar cerita renovate office sebab nak buang cctv dan pepijat... - f/bk

Could minister Azmin explain why his ministry paid RM21,022.86 for a book that could be viewed for free online? Did the Economic Minister buy those book(s) to cover his children's air tickets??? - Justice now

Aiyo Zafrul, why this big drama lah. Why make a big bang for nothing. The build-up you gave was as if LGE had made some side money. Where can you you get such a "stingy" FM? It is abundantly clear that LGE is truest of the truest FM who cared for this country. Instead of praising and appreciating his untiring work what is there in you to be so egoistic and inhumane to make it look like as if LGE is a culprit? In actuality, you have made LGE a hero much much more than anyone may have envisaged.




It follows that if he had been the Finance Minister during this Covid period, Malaysia and Malaysians would have had a far better deal and life and yet may have a better vault standing. This is what you call shooting yourself on the foot. And knowing what LGE has come to stand for he would have not have delayed in tabling the stimulus package this long. He stands very tall indeed.

- Fair Malaysian

Tunjuk list 101 kami nak tengok,

jangan dok gempaq saja...

Hari ini barisan pemimpin Pakatan Harapan terpaksa membuat sidang media di Parlimen minta Menteri Kewangan dedahkan senarai 101 Projek rundingan Terus.. Pelik sampai kena paksa untuk dedah.. bayangkan..Dah jadi Kerajaan takut nak dedah..Rafizi dulu sampai kena dakwa sebab Dedah skandal NFC..
Rupanya RM 6 Billion tu cuma 1-2% dari Jumlah Perolehan kerajaan yg diluluskan Kementerian kewangan...zaman BN lebih RM 100 billion tanpa tender terbuka dan rundingan terus.. Itu pun dari RM 6 billion atas sebab sebab khusus dan tertentu terutama menyentuh isu Keselamatan seperti ATM dan PDRM... begitu juga keperluan mendesak seperti pembinaan jambatan ketika banjir.. LGE masih pertahan PH laksana tender dan Projek secara telus..
Dulu dulu zaman PH.. Rafizi terus dedah jer..skandal NFC, Skandal Solar.. Skandal Pembekalan Internet kat YTL tanpa tender.. tu belum cerita kos LRT dan ECRL.. Ini nak sebut satu projek pun takut.. Bayangkan depa nak cari satu projek sabitkan Lim Guan Eng pun payah...
Jadi fahamkan sebab apa ketika Menteri Kewangan bankers cuba jawab..Shahidan Kasim..Mamak India Azeez Rahim cuba halang..Buat kecoh.. Kalau nak tahu, Itulah cara depa cipta Persepsi.. Perompak berlagak Alim..
Yang heran.. PAS pun sama Bdoh ditipu UMNO..Boleh percaya pulak dengan Penyamun dan Penyangak.. Tapi apa kita heran..Nabi dah Sebut.. Akhir zaman kelompok Ruwaibdhah dan Khawarij kita sendiri hari ini nampak depa mata.. - Ipohmali
PH 101 projects valued at 6.1 billion$ cannot compare with Najib 1001 projects valued 6 Trillion$. His predecessor, Lim Guan Eng, earlier today challenged Tengku Zafrul to make public the list of projects, adding that even if the figure was true, it would only make up some 1.4% of total government procurement worth RM477 billion during PH's 22-month tenure.
"Perhaps Zafrul is afraid that he would be exposing the prime minister, who was the home minister during the Harapan administration and other 'pengkhianat' ministers, who sought direct-award projects from me when I was finance minister.
"Is the prime minister also wrong for seeking such projects at the time? Will they go to the extent of criticising themselves?" he asked in a statement.
"If he (Zafrul) wants to make an accusation, back it up with facts and figures," he said.
"Be transparent, be brave. He made the accusation, back it up."
The Malaysian Anti-Corruption Commission (MACC) has since said it would be going through the full list of 101 projects approved through direct negotiation when PH was in government. - f/bk
A 'Slim' waterloo – either Din or Dr.M
or UMNO will have to pack and go...
The independent candidate from the as yet unregistered Pejuang party has a fat chance of winning in the Slim by-election in Perak on Saturday. It is a given that Barisan Nasional's Mohd Zaidi Aziz of Umno will win it, said one political analyst.
"During GE14, BN won comfortably in a three-cornered fight. Even with the 'Opposition tsunami', PH (Pakatan Harapan) lost in Slim," pointed out Universiti Teknologi Malaysia politics and governance research group head Dr Mazlan Ali.
"Plus, Malays united under Muafakat Nasional and Pakatan entangled with DAP (which is disliked by a majority of Malays), the support for Umno is solid."
In the by-election, acting Tanjung Malim Umno division chief Mohd Zaidi, 44, will be taking on lawyer Amir Khusyairi Mohamad Tanusi, 38, an independent candidate from the Tun Dr Mahathir Mohamad-backed Pejuang, and independent Dr S. Santharasekaran, 45. What is essential to dissect in the by-election is Umno's margin of victory and the margin of defeat of Dr Mahathir's candidate.
In the 14th General Election in 2018, Barisan's Datuk Khusairi Abdul Talib of Umno got 8,327 votes, Pakatan's Mohd Amran Ibrahim of Parti Pribumi Bersatu Malaysia (Bersatu) received 6,144 and PAS 'Zulfadli Zainal got 4,103. The late Khusairi won with a 2,183 majority. On paper, since Umno, Bersatu and PAS are currently part of the Perikatan Nasional government (and soon to be in Muafakat Nasional), Mohd Zaidi should win all the votes the three parties garnered in GE14.
But politics is not that simple. The results of the by-election that will be held on Aug 29 will be an indication of political trends in the country, especially among Malays.
"Will Umno get more or less than the combined votes Umno and PAS got in GE14?" Dr Mazlan said, adding that his numbers depend on voter turnout – if it is lower than GE14, it means the unification of Umno and PAS in Muafakat Nasional is not supported by the parties' grassroots. If it is higher, it means the combination of the two Malay parties has translated into solid votes from their community.
Mazlan also pointed out that if Umno gets fewer than 10,000 votes, it means that not all of PAS' grassroot members support Umno. "If less, the Melayu Raya caucus (the combination of Malaysia's three ruling Malay-based parties under a single umbrella) is not as strong as PAS' analysis has claimed it is. "Can the Pejuang independent candidate maintain the 6,000 votes that Bersatu received in GE14?" Mazlan said.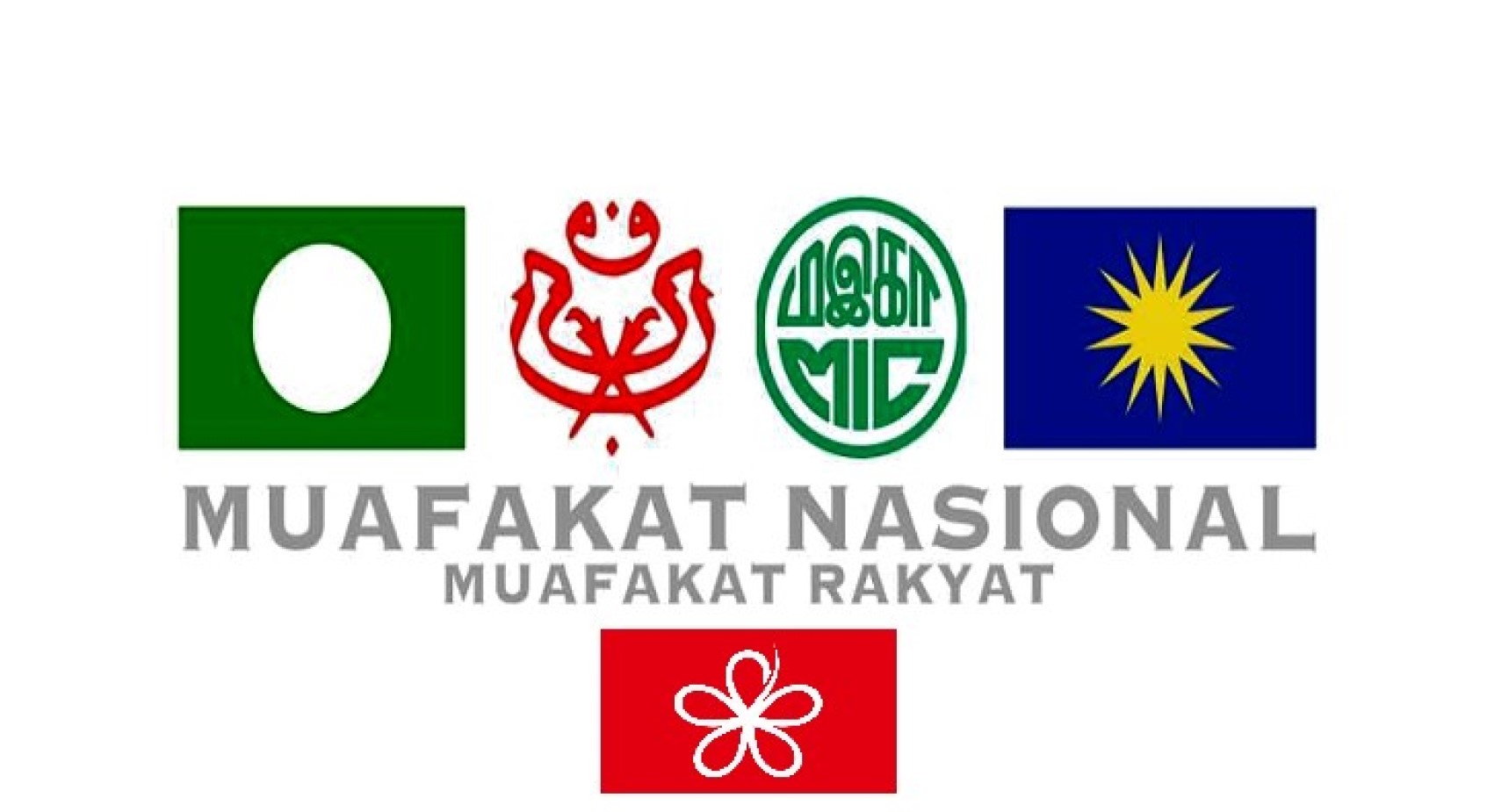 According to the political analyst, if Amir Khusyairi gets more votes than Bersatu won in 2018, it will mean that the party led by Tan Sri Muhyiddin Yassin does not have as much support as back then.
"Muhyiddin's (political) dignity is at stake," said Mazlan, adding, "if Pejuang doesn't do well in the by-election, Umno will continue to look down on Muhyiddin. It will complicate the Bersatu president's seat negotiations," he said, adding that Umno president Datuk Seri Ahmad Zahid Hamidi has questioned Bersatu's contribution to the by-election.
If half of the 6,000 votes that Bersatu garnered in the last general elections go to Umno, it will be a good showing for Muhyiddin, the political analyst said, as it would show that the Muhyiddin factor can draw support to Muafakat Nasional.
"It will elevate Muhyiddin's prestige within Muafakat Nasional and also be a threat to Umno, as it would show he has a political base in the Malay coalition," he said.
If Dr Mahathir's independent candidate, Amir Khusyairi, gets half of the votes Bersatu got in GE14, it would indicate that the former prime minister is still relevant. But if Amir Khusyairi receives fewer than half, it means the former Bersatu chairman and his Pejuang party are irrelevant.
"Getting more than 3,000 votes would be a moral victory for Dr Mahathir. If the votes are less than half for the Pejuang candidate, then it is a moral victory for Muhyiddin," said Mazlan.
Independent research firm Ilham Centre's Prof Hamidin Abdul Hamid agreed that the two independents have only a slim chance of winning in Slim. But it wouldn't be a victory for Umno if it gets fewer than 14,000 votes (based on a 70% voter turnout): "Umno must win more than 14,000 votes because they should be getting the Umno, PAS and most of the Bersatu votes from GE14. If it is less than that, it means that it is status quo and nothing has changed in the last two years," he said.
"It will mean that it retained only the hardcore support from Umno and PAS and it did not get any new support. (It will mean) Muafakat Nasional and Perikatan Nasional did not gain momentum on the ground," he said.
If it is above 14,000, Hamidin pointed out that it means that those who voted for Bersatu (which was split by Team Muhyiddin and Team Dr Mahathir) were going back to the ruling government.
"It means the protest votes (in GE14) are no longer there. But if it is less, it means that the protest votes against Umno have turned into Opposition votes," he said.
If Umno gets fewer than 14,000 votes, what does it mean for Muhyiddin's leadership, I asked.
"It doesn't affect Muhyiddin's leadership in the Perikatan government. The Slim campaign doesn't touch on Perikatan. It is focused on Muafakat Nasional," he said.
Hamidin contended that if Pejuang's candidate could get more than 3,000 votes, it would be a good result for Dr Mahathir: "It would mean that Pejuang retained the protest votes and it got Bersatu voters' support, meaning trouble for Muhyiddin," he said. But if it is fewer than 3,000 votes, Hamidin said it would mean that Dr Mahathir and Pejuang had to work harder – and, "It would also ask the question, does Pejuang have a place within the Malay framework?"
Hamidin also said that it was not only the votes that should be analysed but also where they come from. In GE14, Umno lost in Slim River, which had a sizable number of non-Malay voters and won in Felda Trolak and Felda Besaut, which is largely Malay, he said.
"But what I want to see is who the young voters in these two Felda settlements are voting for. If you look at the strategy of Pejuang, (Simpang Renggam MP) Dr Maszlee Malik and (Muar MP) Syed Saddiq Syed Abdul Rahman are campaigning there. They are targeting young voters," he said. "If Pejuang can get the young voters, it will be big trouble for Umno in the long run."
Pejuang might have a slim chance of winning in the Slim by-election and, depending on its margin of defeat, it could be a big moral victory for the as yet unregistered party. - ANN,MC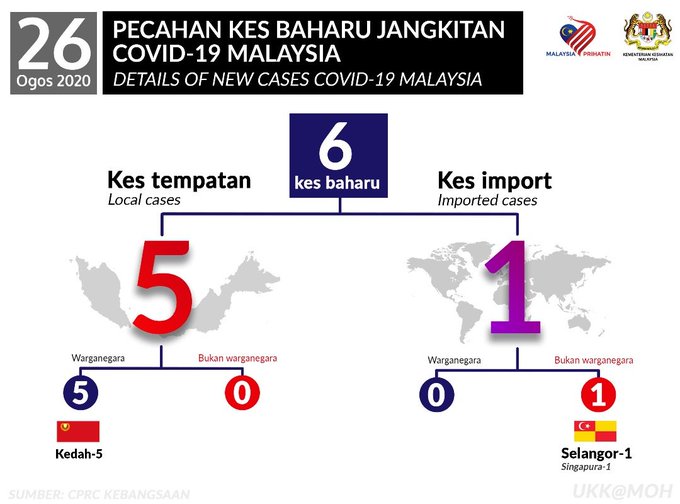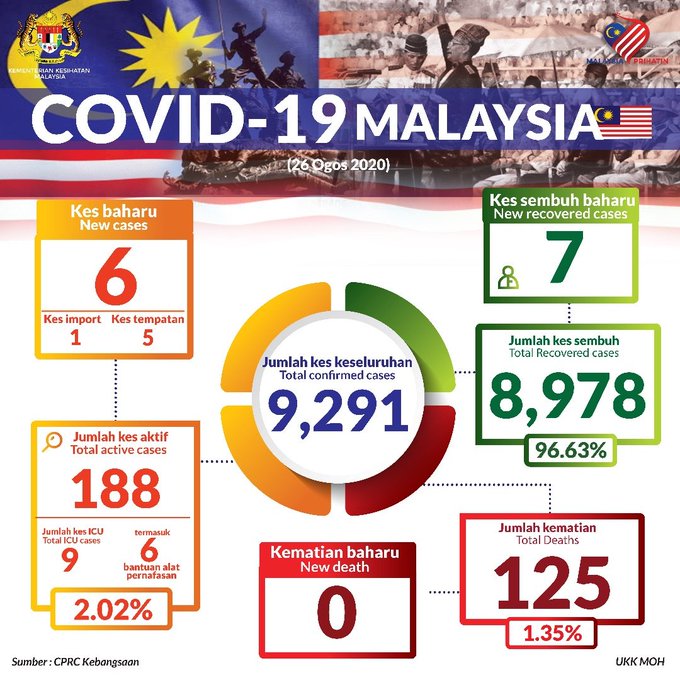 cheers.