Dedahkan tender langsung di bawah BN dan PN...
Ceramah Mat Sabu Di PRK Slim River ...
Bekas menteri kewangan Lim Guan Eng menyenaraikan semula projek-projek rundingan terus yang sebelum ini dikaitkan dengan pentadbiran Pakatan Harapan (PH). Dia berkata hanya RM352 juta (5.3 peratus) perolehan baru daripada RM6.61 bilion projek dilaksanakan oleh kerajaan PH sebelum ini.
Lim berkata, sebanyak RM4.48 bilion (67.7 peratus) projek dalam senarai dikeluarkan Menteri Kewangan Tengku Zafrul Abdul Aziz semalam sebenarnya ditawarkan ketika BN memerintah.
Sebanyak RM1.753 bilion (26.5 peratus) pula diwarisi daripada kerajaan BN, kata Lim yang juga setiausaha agung DAP. Dia menegaskan projek rundingan terus di era PH hanya bernilai RM352 juta atau 0.07 peratus daripada nilai keseluruhan perolehan kerajaan (RM477.38 bilion).
Itu pun, katanya, melibatkan bidang dengan keperluan mendesak seperti perbekalan buku teks sekolah oleh Dewan Bahasa dan Pustaka (DBP) dan operasi pembasmian kecemasan wabak rabies di Sarawak.
Kerajaan Perikatan Nasional (PN) semalam mendedahkan senarai 101 kontrak yang didakwa diberikan oleh pentadbiran PH melalui rundingan terus. Pemimpin PN membidasnya dengan mendakwa PH melanggar manifesto sendiri yang mahu mengamalkan tender terbuka untuk projek kerajaan.
Daripada RM6.61 bilion projek rundingan terus yang dilaksanakan pada zaman Pakatan Harapan, RM6.28 bilion adalah kontrak yang diwarisi daripada kerajaan Barisan Nasional. Projek rundingan terus kerajaan PH selama 22 bulan hanyalah RM352 juta.
Bukan itu saja, kerajaan PH telah merundingkan semula kontrak-kontrak rundingan terus kerajaan BN dan berjaya mengurangkan dengan banyak kosnya. Beberapa orang Menteri PH khianat yang kini bersama kerajaan PN pun turut memohon kebenaran melaksanakan kontrak rundingan terus.
Berikut senarai projek yang didakwa diwarisi daripada BN yang didakwa disambung atau ditambah baik serta bercirikan kepakaran khas atau monopoli:...
Senarai di bawah pula berkaitan projek rundingan terus di era PH, menurut Lim:...mk
80% of direct nego projects
We refer to the statement released by the Minister of Finance, Tengku Zafrul Abdul Aziz, on Aug 26 which provides a detailed listing of all the 101 projects worth a total of RM6.6 billion which were awarded via direct negotiations during Pakatan Harapan's 22 months in government.
A total of nine projects worth RM10.4 million were listed as projects awarded by direct negotiations under the Ministry of International Trade and Industry [Miti](refer to Table 1 below). Four of the projects listed, which are worth RM8.18 million, were organised before the 14th general election when BN was the government.
1.
Himpunan Usahawan Bumiputera (HUB) 2018 (RM5,999,000) took place on March 30 and 31, 2018.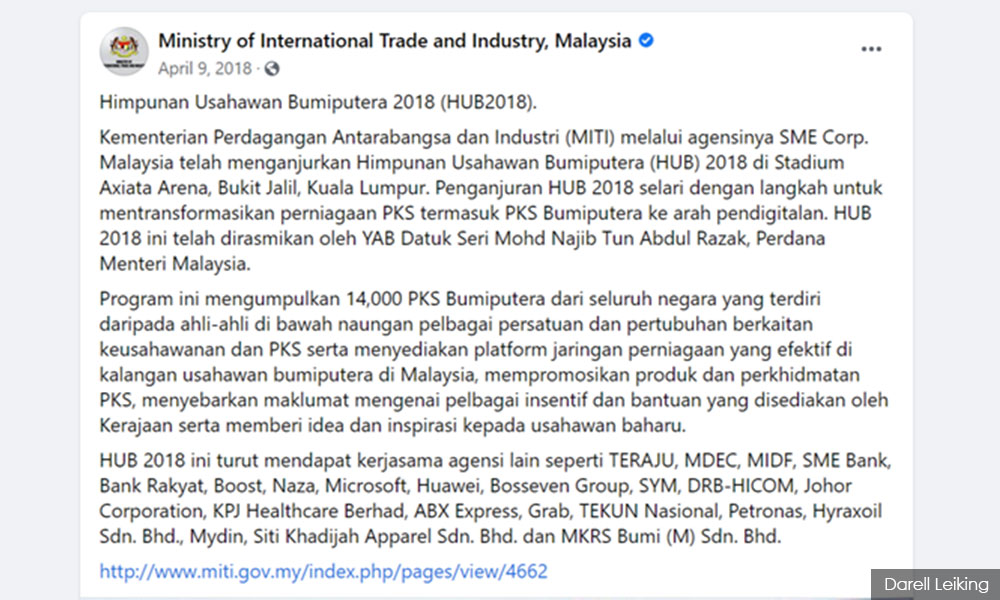 2.
Youth CEO Summit Hub (RM545,000) took place on March 30, 2018.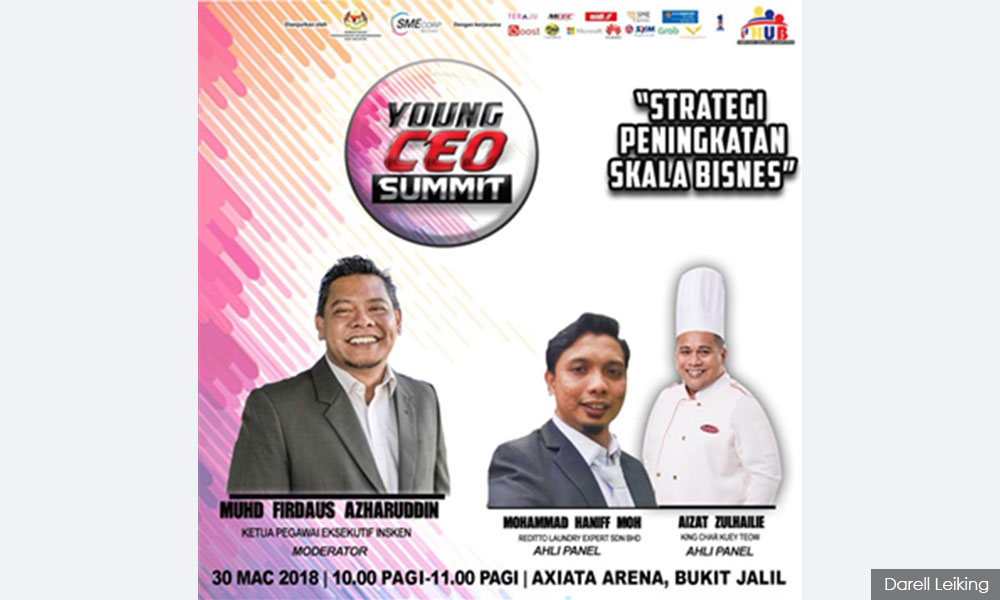 3.
Mini-SDSI Showcase in conjunction with HUB 2018 (RM632,000) took place on March 30 and 31, 2020.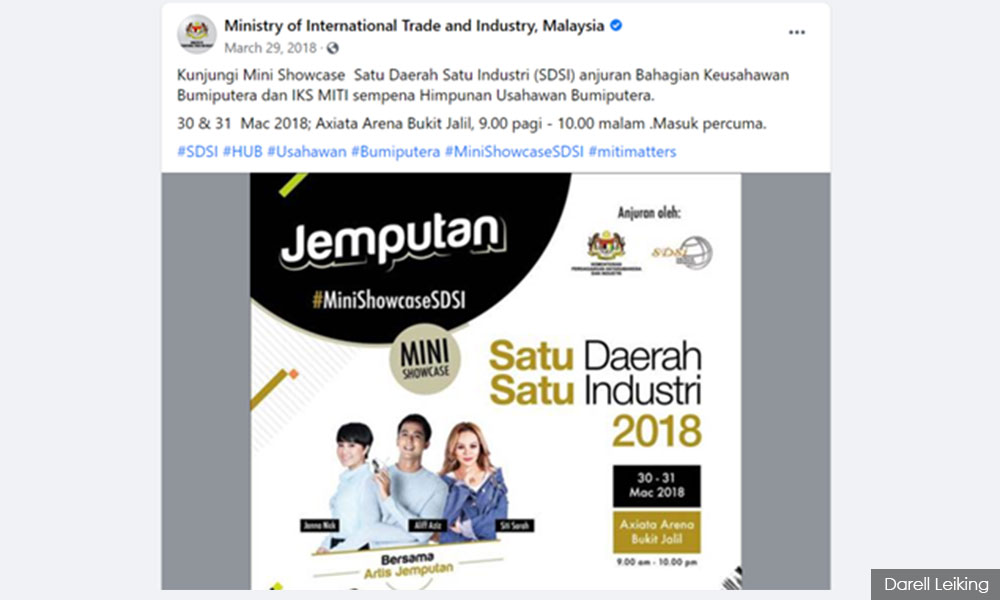 4.
Karnival Jom Niaga Wilayah Utara (RM999,350) took place from Jan 26 to 28, 2018.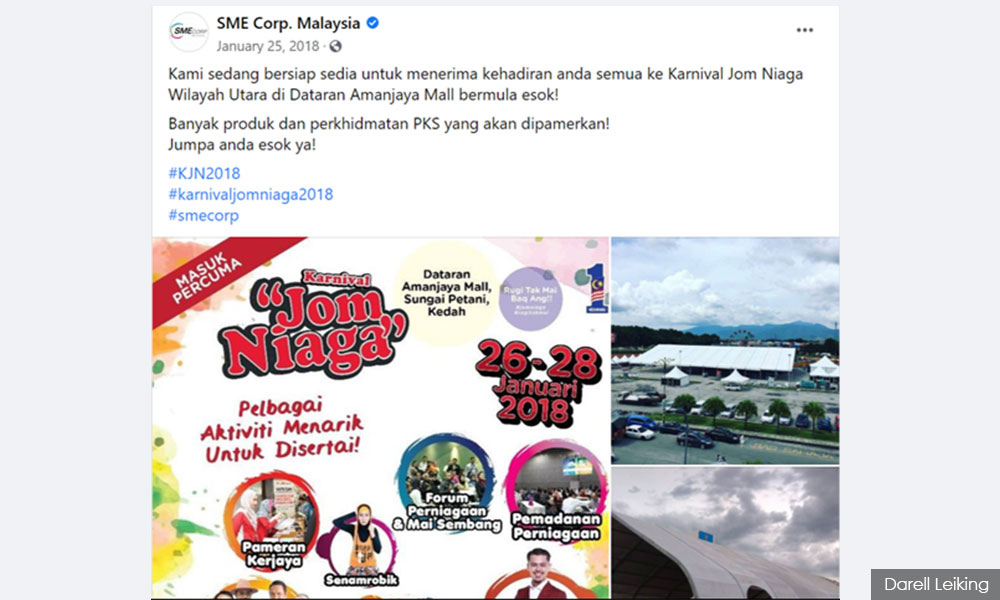 These four projects alone, which took place in a space of three months before GE14, cost RM8.18m or 79 percent of the RM10.4 million of the direct negotiations projects attributed to Miti. In contrast, only RM2 million worth of direct negotiation projects took place in Miti under the Harapan government (the RM150,000 project awarded to Malaysia Bioeconomy should not count towards Mitis allocation since this agency was no longer under Miti under the Harapan government).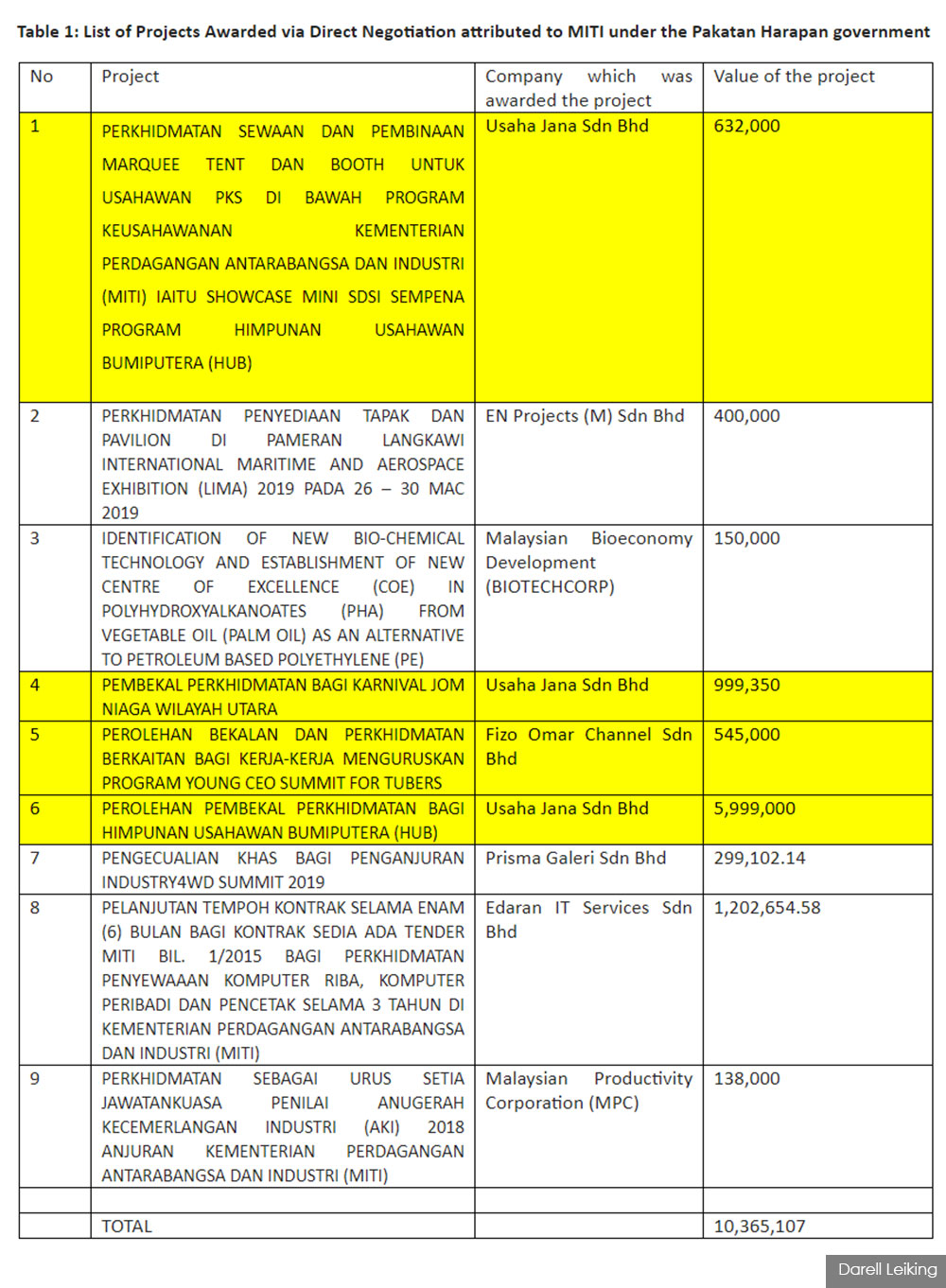 We call upon the finance minister to correct this error of wrongly attributing these BN direct negotiation awards to the Harapan government. At the same time, we also call upon the minister to reveal the details of all directly negotiated awards in Miti from 2013 to 2018 under the BN government so that the people can see for themselves the difference between the BN and the Harapan government. - Darel Leiking,mk
Finance minister Tengku Zafrul Tengku Abdul Aziz said 101 projects worth RM6.6 billion were awarded via direct negotiations during PH's time, sparking a new round of war of words in the Dewan Rakyat as well as heated discussions outside the hall.
Former Pakatan Harapan ministers have challenged the finance minister to publish the list of projects awarded via direct negotiations, not just during PH's time but also BN's.
In the meantime, PN ministers who were formerly with the PH have denied the presence of any such projects, while the MACC says it will start the investigation as soon as it has received the report.
PH's former finance minister Lim Guan Eng naturally became the target of attacks. He admitted that indeed there were specific projects that had to be awarded via direct negotiations during PH's time. He also published a list of projects approved in this way by the previous BN administration.
As a matter of fact, awarding a project via direct negotiation has been a customary practice in the government. These projects are mostly defense ministry procurements or those involving government secrets or under emergency conditions in which the projects are directly awarded to eligible companies after securing approval from the cabinet.
Normally a contractor capable of executing the project based on its nature and technical requirements is invited to provide a quote, followed by pricing and contract negotiations. This nevertheless should not constitute direct handing out of a project although it veritably lacks transparency. Even though the project is awarded via a direct negotiation, the government still needs to draft the tender document and contract while the bidder must also prepare the bidding document. In other words, both sides must still go through the required procedures.
Sure enough open tendering is the best way to reflect the openness of market mechanism with fair competition, pricing and selection process to award a project to a contractor best suited for the job. However, if the so-called open tender system is not open, fair or transparent enough to provide a fair ground for competition among the bidders, there will still be possibility of a conflict of interests by way of collusive bidding and bid rigging. As such, in whichever tendering system, the most crucial thing is to institutionalize the system.
Such a modus operandi has been in existence, be it during PN's, PH's or BN's time.
PH has been specifically targeted this time because the coalition made open tenders part of their election manifesto in 2018.
It should mark a good beginning for transparent and accountable governance if Tengku Zafrul or the PN government will unveil the details of projects awarded via direct negotiations for debate among the lawmakers or public scrutiny.
This matter, nevertheless, must not be exploited as a political confrontational tool.
All present and future government leaders, whichever side of the political divide they are on, must devote themselves to institutional reforms as a common goal in governance. - Sin Chew Daily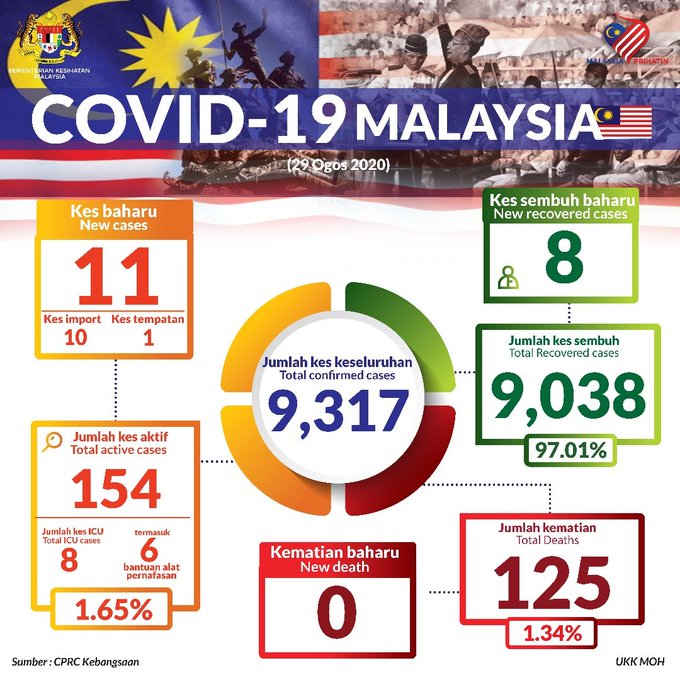 cheers.