Belit punye belit...sampai diri sendiri terbelit... Azeez ni punya belit.. Tak tahulah pening mabuk ketum atau mabuk laut? Duit yg UMNO bagi kononnya zakat itu kamu serah kat Tabung Haji. Tabung Haji bukan Tabung Zakat. Tabung Haji itu mengurus simpanan org islam nak pergi tunaikan haji, Bukan nak sibuk2 dgn urusan zakat sbb yg mengurus zakat itu ialah Lembaga Zakat atau Pejabat Zakat.. Kenapa ahli politik yg sibuk2 nak agih2kan zakat, kalau tak ada tujuan politik? Atau kamu ni tak reti nak antara Lembaga Tabung Haji, Lembaga Zakat dan Lembaga Hitam? Kalau UMNO nak sedekah, sedekahlah dekat Lembaga Zakat bukan kat Tabung Haji. Kamu nak kelentong apa lagi? Kita juga tak tau dari mana punca duit yang nak sedekah tu datang..apakah duit itu dari sumbangan kilang arak atau dari Sports Toto dan Magnum,tiba nak sisimpan dlm Tabung Haji??? Lagipun Yayasan Tabung Haji tidak boleh menerima dana atau sumbangan drpd mana2 parti politik kerana itu menyalahi Akta Tabung Haji..
Debat secara langsung antara bekas Menteri di Jabatan Perdana Menteri (Agama), Datuk Seri Dr Mujahid Yusof dan bekas Pengerusi Tabung Haji (TH), Datuk Seri Abdul Azeez Rahim mengejutkan TTF dan para netizen apabila Azeez dilihat gagal menjawab Mujahid dalam banyak aspek yang memerlukan fakta dan perincian yang khusus.
Menurut laporan dan berdasarkan pantauan TTF sendiri, Azeez gagal memberikan "facts and figures" pada setiap poin dan isu yang dibangkitkan oleh Mujahid walaupun berulang kali mencabar Mujahid untuk berdebat dengannya.
Isu pemberian hibah yang didakwa oleh Mujahid menyalahi etika dan mendapat teguran Bank Negara gagal dijawab dengan kemas oleh Azeez walaupun isu itu menjadi pertikaian utama beliau dan kepimpinan tertinggi UMNO.
Manakala itu, isu pembelian dan penjualan aset turut gagal diperhalusi oleh Azeez dengan baik menyebabkan Mujahid mampu mencantasnya dengan mudah berserta angka-angka dan fakta-fakta berkaitan. - TTF
Undian yang dibuat oleh anak moderator debat 'Berani Bersemuka' anjuran Sinar Harian kelmarin, Syahredzan Johan mendapati 91.4 peratus pengundi memberikan sokongan kepada Datuk Seri Mujahid Yusof. Hanya 8.6 peratus dari 5,977 peserta poll yang dibuat anak Tan Sri Johan Jaaffar itu memberikan sokongan kepada bekas Pengerusi Tabung Haji, Datuk Seri Azeez Rahim.
Syahredzan telah bertanya kepada rakan-rakan beliau melalui twitter "Siapa menang debat semalam dengan hujjah dan fakta" ekoran debat antara bekas Menteri Agama kerajaan Pakatan Harapan dengan bekas Pengerusi Tabung Haji kerajaan Barisan Nasional itu. Poll yang dibuat Syahredzan, seorang peguam itu tamat pada jam 12.02 PM 15 Ogos malam tadi.
Para netizen juga memuji cara ayah Syahrezan mengendalikan debat itu sehingga ada yang mencadangkan beliau menjadi 'Speaker Dewan Rakyat' agar keadilan diberikan kepada semua ahli Dewan.
Pemegang akaun twitter bernama Ramzdhan berkata, "saya memberikan tepukan kepada ayah awak kerana mengendalikan debat dengan baik. Sangat-sangat baik. Semua orang berkelakuan baik. Dia patut dilantik sebagai Speaker Dewan Rakyat. Selepas ini letak Pasir Salak di pentas debat pula." Ahli Parlimen Pasir Salak adalah Datuk Seri Tajuddin Abdul Rahman, ahli Parlimen Umno yang sangat aktif dalam sidang Dewan Rakyat.
Ramai juga yang memberikan komen mempertikaikan siapakah yang memberikan undi sehingga 9 peratus kepada Azeez itu. Ami_southpaw menulis, "Bodoh mana yang undi Azeez tu woi" manakala RJ pula berkata,"Mereka yang ada otak tapi tak berakal".
Ramai yang memuji Mujahid kerana memberikan hujjah yang penuh dengan fakta dalam debat selama satu jam setengah itu dan disiarkan secara langsung melalui media sosial itu.
You will never walk alone menulis, "Hujjah YB Datuk Seri Dr Mujahid bin Yusof penuh dengan fakta. Memang terbaik dan tiada siapa dapat mempertikaikan hujah beliau."
Isu yang dibawa oleh penyokong Azeez pula adalah kenapa kerajaan tidak mengadakan Suruhanjaya Siasatan Diraja (RCI) untuk menentukan pengurusan siapa yang lebih baik dalam mengendalikan Tabung Haji.
Amri el Wahab menulis, "Orang yang tak benar tetapi pintar bercakap sudah tentu nampak macam dia yang benar. Maka debat bukan kayu ukur siapa benar siapa salah. Siapa menang siapa siapa kalah. Dalam konteks isu TH, kayu ukur sebenarnya ialah RCI." - MD
Azeez hanya mengulang-ulang TH ni hak Melayu, hak Islam, mesti dipertahankan, kena jaga elok-elok, jangan sampai DAP rembat! Agaknya begitulah maksud mamak Baling itu. RCI yang disebut Azeez seolah-olah mencari helah. Padahal siasatan dalaman dan penemuan mudah diperolehi melalui pengurusan LTH, lagi pun ia tidak rumit kerana kelemahan LTH hanya kerana seleweng,dan pengurusan yang tidak profesional. Seeloknya badan GLC ni tak payah dari orang politik terutama macam Azeez... - f/bk
Azeez Admitted to Putting Umno's RM7M in Tabung Haji Foundation? That's Illegal, Says Mujahid...
Former Tabung Haji (TH) chairman Datuk Seri Abdul Azeez Rahim broke the law when he admitted to accepting money from Umno to put into the Muslim pilgrimage fund's foundation when he was chairman, Datuk Mujahid Yusof Rawa said.
During a live debate held by Sinar Harian last night, Azeez was answering a question regarding the several police reports against him for bribes and foreign money exchange as well as the police report made by TH management against Azeez for using TH money for his political party's affairs in 2017.
Azeez said that every year TH would provide zakat, or alms, to the needy, but a drop in palm oil and rubber prices in 2017 meant this was hard to do.
That's when Azeez said he received RM7 million from Umno to be put in Yayasan Tabung Haji to give to the poor during Ramadan.
"THAT'S THE FUNDAMENTAL PROBLEM HERE. MY LEARNED FRIEND HERE IS SAYING HE RECEIVED MONEY FROM UMNO TO BE PUT IN YAYASAN TABUNG HAJI. HE CANNOT DO THAT.
"I WANT TO LET EVERYONE HERE KNOW THAT YAYASAN CANNOT TAKE MONEY FROM POLITICAL PARTIES AND HE JUST ADMITTED THAT HE HAS TAKEN RM7 MILLION. THEY ARE NOT ALLOWED TO TAKE DONATIONS SO THANK YOU FOR CONFIRMING THIS," SAID MUJAHID.
"There are police reports against Azeez for misrepresenting the real financial accounts of TH. This is real and it depends on the current government if they will prosecute him or not."
Mujahid and Azeez have been going back and forth in Parliament regarding TH's finances.
Azeez and Umno, especially its Youth chief and former deputy minister in charge of the Haj fund Asyraf Wajdi Dusuki, have raised the Tabung Haji issue both inside and outside of Parliament several times.
Among their claims is that TH under Mujahid had sold four of the fund's hotels to a company, Urusharta Jemaah Sdn Bhd (UJSB), which also led to more than 600 employees losing their jobs in 2019.
Mujahid had in February this year clarified that it was untrue that the buildings were put up for sale, as they were part of TH's assets transferred to special government vehicle UJSB, under the Finance Ministry. – MMO
Azeez, Umno stoking racial hatred by implicating Guan Eng as 'culprit' who destroyed Tabung Haji...
Parit Buntar MP Datuk Seri Mujahid Yusof Rawa has slammed former Tabung Haji chairman Datuk Seri Abdul Azeez Rahim for turning the Muslim pilgrimage fund's mismanagement debacle into a racial matter.
In a dialogue between the two held by Sinar Harian tonight, Mujahid took issue with the Umno Baling MP for blaming former finance minister Lim Guan Eng for purportedly interfering in TH's financial affairs during Pakatan Harapan's (PH) 22-month administration.
"These are all lies by Azeez to fool you," said Mujahid, who was formerly minister in charge of religious affairs.
"He wants the narrative to be that Lim being a Chinese is taking over the TH as he is signing off on the documents."
Azeez has been claiming that TH under the PH administration had sold four of the fund's hotels to a company, Urusharta Jemaah Sdn Bhd (UJSB) and the undertaking was signed by Lim as finance minister. Azeez also claimed there was no government guarantees under the PH government for TH shares.
Mujahid explained that the hotels and other assets were sold as they were not making a profit — with the four hotels making only 1.7 per cent in profits and bleeding TH funds. He added that there were three ministries involved in restructuring TH's finances which were the Prime Minister's Office, Economic Affairs Ministry and the Finance Ministry.
"Not surprisingly, Azeez never brought up Datuk Seri Azmin Ali's name, who was economic affairs minister who was also involved in TH affairs. Not to mention the prime minister's offices.
"Why? Because both are Malay-Muslims while Lim is a Chinese so let's blame him right?
"Let me remind everyone that Lim wasn't the one who made the final decision, it's the Cabinet which the majority of are Malay-Muslims. So stop these political games," he added.
Last month, Prime Minister Tan Sri Muhyiddin Yassin said in a written Parliamentary reply yesterday that assets of Lembaga Tabung Haji have not been sold off to non-Muslim companies and the fund is not being controlled by non-Muslims.
In Muhyiddin's reply to Mujahid, he added that in line with the Recovery and Restructuring Plan, uncompetitive Tabung Haji's assets had been transferred to a special purpose vehicle — UJSB — under Ministry of Finance Incorporated.
The government was forced into a bailout of TH last year that will cost an estimated RM17 billion after discovering that the fund had been in deficit, owing to financial decisions made during the Barisan Nasional administration. - MM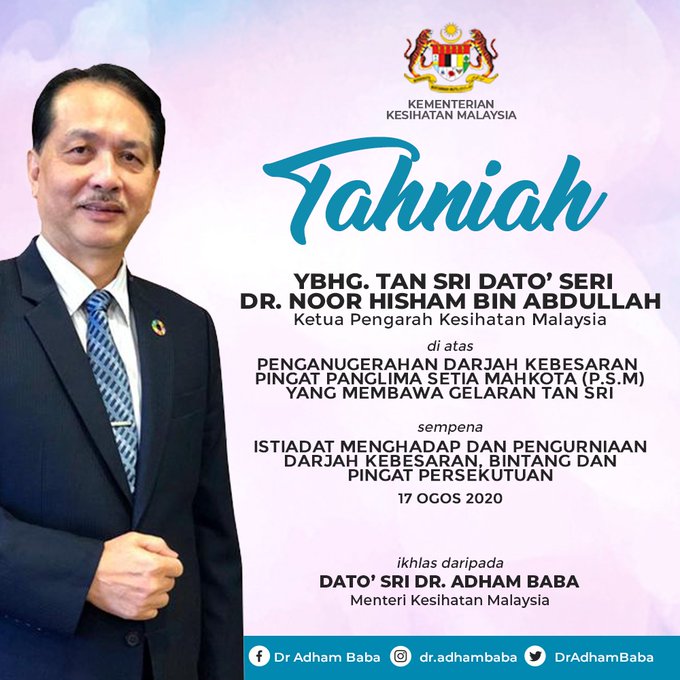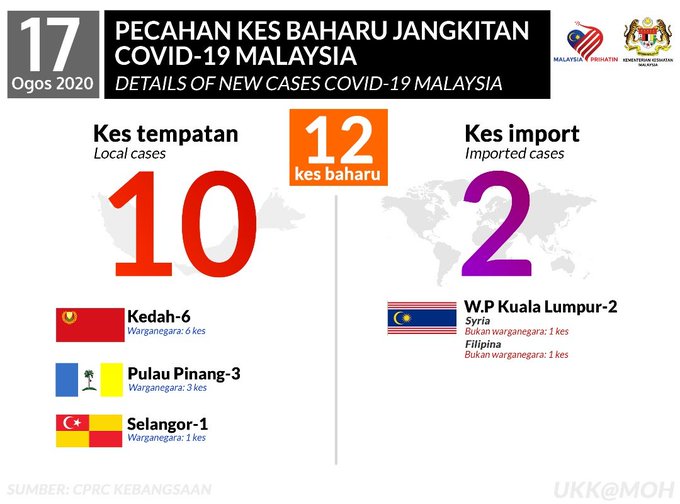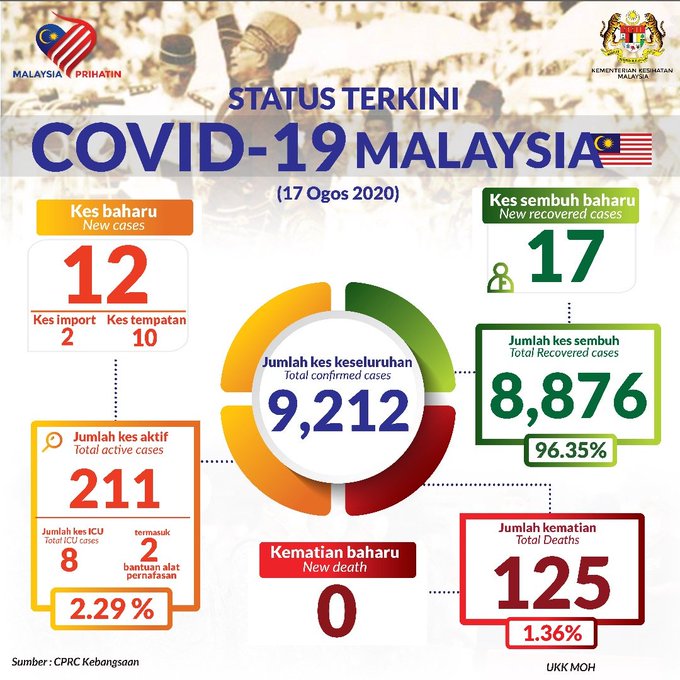 cheers.