Jangan sibuk mencari kudis di kaki orang lain, kata TMJ kepada Annuar Musa...
Baru-baru ini saya dimaklumkan mengenai timbul persoalan berkaitan fasiliti milik Kelab Bolasepak Johor Darul Ta'zim. Kepada Tan Sri, semua stadium di negeri Johor sememangnya milik Kerajaan Negeri Johor dan kerajaan tersebut pula adalah milik Siapa? Milik DYMM Sultan Johor yang telah wujud sejak tahun 1885.
Itu bererti terpulanglah kepada DYMM Sultan Johor untuk bagaimana menggunakan semua milik kerajaan negeri. Jangan samakan negeri Johor dengan negeri lain. Johor sudah wujud sebelum kemerdekaan, dengan cara tersendiri, dan dengan sistem berpelembagaan tersendiri sejak 1885.
Negeri Johor juga adalah kubu kuat parti pemerintah sekarang. Tarikh untuk rakyat negara keluar mengundi sudah hampir, oleh itu jangan cuba menjolok sarang tebuan kerana kelak buruk padahnya. Kepada Tan Sri, jangan jadi liabiliti kepada parti anda.
Anda sendiri jelas mempunyai kepentingan diri sendiri dalam parti. Ingatlah bahawa anda berkhidmat kepada Rakyat. Kita sedia maklum yang Tan Sri telah membina Persatuan Bolasepak Kelantan (KAFA) dari mula-mula lagi dan Tan Sri juga harus bertanggungjawab atas kegagalan dan ketidak urus KAFA hari ini.
Janganlah Tan Sri bagaikan nakhoda bertempiaran lari meninggalkan bahtera bila berhadapan ombak besar. Sedangkan KAFA pun Tan Sri tak boleh nak urus, elok Tan Sri lupakan hasrat menerajui bola sepak negara.
Seterusnya Tan Sri mengatakan bahawa JDT merosakkan pasaran bola sepak Malaysia dengan membayar gaji pemain terlalu tinggi. Sistem bola sepak negara kita kini sudah berdaya maju, dan tidak wujud mengenai pasukan lain tidak mampu untuk bersaing atau beraksi dalam liga.
Ianya berkenaan dari kebijaksanaan mengurus wang. Ianya satu perkiraan yang mudah, JDT paling ramai boleh mendaftar dalam 27 hingga 30 orang pemain tempatan sahaja dalam satu masa. Berapa ribu pemain yang ada dalam negeri ni? Jikalau anda nak menandatangani pemain yang sama memanglah duit anda akan habis.
Terpulang kepada JDT untuk membayar berapa tinggi sekalipun gaji pemain kami. Masih ada ramai lagi pemain lain yang boleh bermain dan tidak perlulah bersaing dengan JDT untuk mendapatkan pemain yang terbaik. Ikutlah kemampuan dan jangan sibuk bersaing dengan cara JDT.
Yang terakhir sekali, sebelum Tan Sri hendak memberikan komen mengenai kelab atau negeri lain, uruskanlah KAFA terlebih dahulu. Tidak payah buang masa untuk sibuk mengenai urusan pasukan atau kelab lain. Selesaikan dulu hutang piutang sebanyak RM6.7 juta terlebih dahulu sebelum bercakap hal-hal yang lain.
Janganlah sibuk mencari kudis di kaki orang lain sedangkan tokak di kaki sendiri tidak mampu diubati. Pandangan ikhlas dari saya, dulu masa Tun Dr Mahathir bagi awak duit yang banyak untuk menangkan kembali Kelantan, untuk anda gunakan wang tersebut sebaiknya demi kebajikan rakyat, bukan untuk beli sebuah kereta Porsche Panamera. - f/b DYAM Brigadier Jeneral Tunku Ismail Ibni Sultan Ibrahim, Tunku Mahkota Johor
KAFA pun Tan Sri tak boleh urus,lupa saja FAM, TMJ kepada Annuar Musa...
'
Don't be a nosy parker, TMJ tells
Annuar Musa...
Recently I was informed that questions were raised regarding the facilities of Johor Darul Ta'zim FC. Tan Sri, all stadiums in Johor indeed belongs to the Johor state government, and in turn, the government belongs to the Johor Royal Family that has existed since 1885.
It means that it is His Majesty the Sultan of Johor's prerogative on how to utilise all the state's properties. Don't compare this state with other states. Johor has existed before independence, with its own ways and constitution since 1885.
The state of Johor is also the stronghold of the ruling party today. The day for people to cast their votes is edging closer, so don't stir up a hornet's nest because there will be consequences. Tan Sri, don't be a liability to your own party. You clearly have your own interest within the party.
We are fully aware that you Tan Sri, built the Kelantan Football Association (KAFA) from the beginning thus you also need to be responsible for the KAFA's failures and problems they're facing today. Tan Sri, you shouldn't be a captain who abandons his ship at the first sight of trouble. As you've barely managed to run KAFA properly, it's better that you forget about leading Malaysian football.
Tan Sri, you also mentioned that JDT destroyed the Malaysian football market by over paying way the players. The local football system today is advanced, and all the teams are now able to afford and compete in the league.
It is simple maths, JDT at most can only register between 27 and 30 local players at a time. How many thousands of players are there in this country? If you want to sign the same players as us,of course you will spending a lot and eventually your money will be depleted.
It is up to JDT on how much we want to pay our players. There are many other players out there who can play and no one needs to compete with JDT to get the best players. Just stay within your means and don't try to compete with the JDT way.
Lastly Tan Sri, before you comment on other clubs or states, please focus on managing KAFA properly first. Don't waste your time probing into other teams or clubs. Settle the debt of RM6.7M before talking about other matters and mind your own business.
In my humble opinion, when Tun Dr Mahathir gave you the money to wrestle back Kelantan, you should've used it wisely for their welfare instead of buying a Porsche Panamera. - f/bk,HRH Brigadier General Tunku Ismail Ibni Sultan Ibrahim, Crown Prince of Johor
Annuar zips lips on prince's
Porsche allegation...
Umno information minister Annuar Musa refused to comment on Johor crown prince's insinuation that he used funds meant for Kelantan to buy himself a luxury car.
"Strictly no comment," he said when contacted.
Tunku Ismail Ibrahim had earlier said Annuar should have used funds allegedly allocated to wrest Kelantan back from PAS for people's welfare "instead of buying a Porsche Panamera".
The prince said that after Annuar said the Johor Darul Ta'zim Football Club (JDT) is ruining the football scene by overpaying players.
JDT is owned by Tunku Ismail, while Annuar recently resigned as president of Kelantan Football Association (Kafa) which is in financial dire straits.
Annuar's refusal to comment comes as Parti Pribumi Bersatu Malaysia (Bersatu) Youth chief Syed Saddiq Abdul Rahman urged him to apologise for allegedly offending Tunku Ismail.
"I advise Annuar to reflect before questioning the management of JDT under Tunku Ismail.
"Resolve the problems faced by Kafa, don't just abandon it in hopes that the federal or state government will save it," Syed Saddiq said.
The Johorean said before Tunku Ismail got involved in football management in Johor, the Larkin stadium was in a state of disrepair with broken benches, peeling paint and filthy toilets.
"Today many improvements have been made under JDT's new management, improvements which have revived Johor's football spirit," he said in a statement.
Syed Saddiq also urged Annuar to respond to the prince's insinuation about the Porsche, and for the Malaysian Anti-Corruption Commission to probe Annuar for allegedly living beyond his means.
In a thinly-veiled warning, Tunku Ismail earlier also reminded Annuar that Johor has so far remained an Umno stronghold, but things could change if Umno does not behave.
"The day for people to cast their votes is edging closer, so don't stir up the hornet's nest because there will be consequences," he warned.
"Don't be a liability to your own party. You clearly have your own interest within the party," the prince said.
He also told Annuar to help Kafa settle its RM6.7 million debts before commenting on other clubs. - mk
'Ipoh' sign daredevils...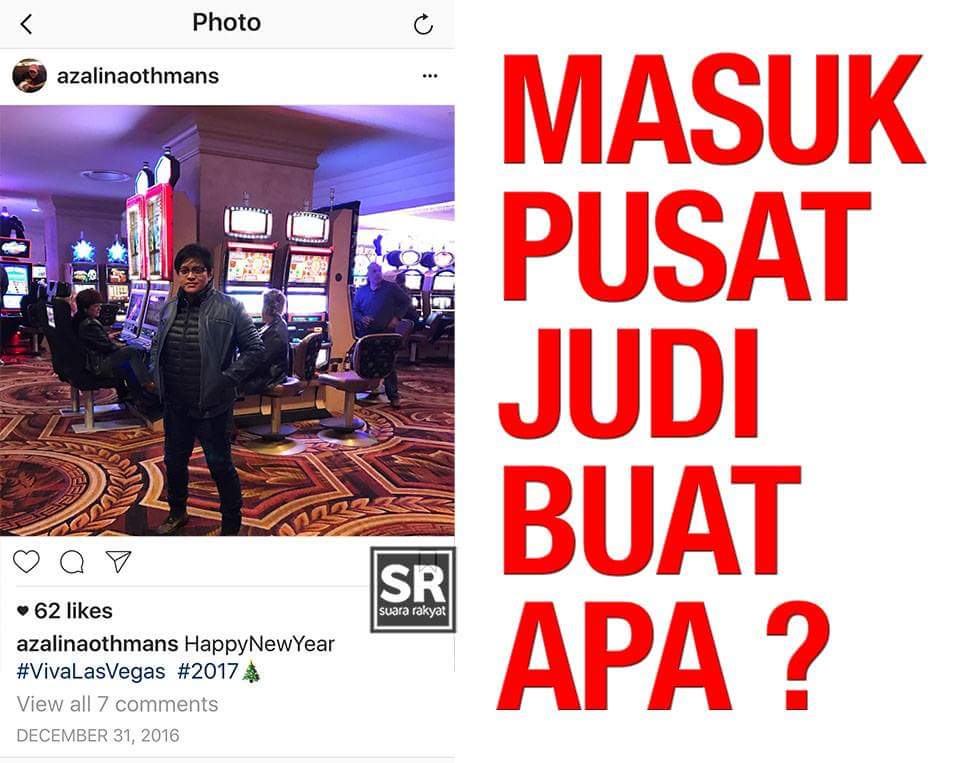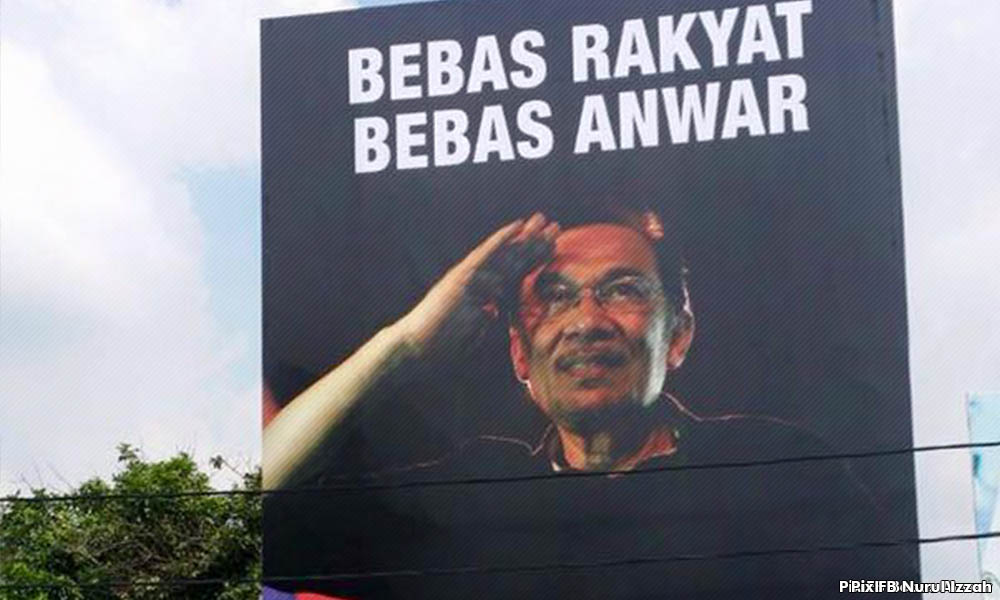 cheers.