Saya begitu simpati mendengar rintihan dan keluhan rakan baik saya, Timbalan Perdana Menteri, Datuk Seri Ahmad Zahid Hamidi yang memberitahu dunia bahawa terdapat usaha pihak tertentu untuk menjatuhkan beliau sebagai anggota parlimen Bagan Datuk pada pilihan raya umum ke-14 (PRU14) akan datang.
Zahid yang juga naib presiden Umno menyatakan bahawa ada usaha pihak tertentu yang mahu mengalahkan Barisan Nasional di Bagan Datuk pada PRU14 serta menyifatkan usaha tersebut sebagai 'rosak ikan bermula dari kepala' memetik laporan Bernama.
Teori 'ikan rosak bermula dari kepala' diibaratkan jika ikan mati, maka yang busuk dulu adalah kepala, teori ini menggambarkan sebuah kepemimpinan, di mana kalau terjadi kesalahan dalam organisasi, maka yang bertanggung jawab atas kesalahan itu pemimpinnya.
Persoalannya kenapa Zahid tiba-tiba mengeluarkan kenyataan sedemikian.
Apa yang dimaksudkan oleh Zahid mengenai pihak yang mahu menjatuh dan mengalahkannya pada PRU14. Sudah pasti bukannya datang dari pembangkang.
Jangan menyalahkan pembangkang, yang salah itu adalah kesalahan pemimpin Umno/BN.
Sudah menjadi tradisi apabila pembangkang bertanding pada pilihanraya ia bukan sekadar kerusi Bagan Datuk yang mahu dimenangi tetapi termasuk Pekan dan semua 222 kerusi parlimen yang dipertandingkan.
Potong bahagian kepala
Maka sudah tentu yang dimaksudkan Zahid 'rosak ikan bermula di kepala' itu adalah mainan politik dalaman Umno/BN yang didalangi oleh 'kepala ikan besar dan mahal' yang sedang mengalami kerosakan.
Dalam erti kata lain satu gerakan untuk sabotaj Zahid sudah dikesan oleh pasukan Zahid dan tidak mustahil ia membabitkan polis dan perisik angkatan tentera.
Gerakan ini saya percaya sudah lama diperkatakan melalui serangan dari kumpulan askar siber (cybertrooper) yang diberi upah untuk menyerang Zahid.
Mandat kerajaan BN sekarang bakal berakhir pada Jun 2018, apakah 'jenis kepala ikan' tersebut?… Jenahak, Merah, Senangin, Siakap atau kepala ikan Salmon.
Zahid mesti tampil berani memberi tahu agar rakyat faham 'kepala ikan apa yang mengalami kerosakan bagi menghindar rakyat dari makan ikan yang tidak ada zat dan membusukan'.
Teori 'ikan busuk bermula dari kepala' maka perdana menteri yang juga presiden Umno adalah 'kepala ikan yang busuk'.
Badan 'ikan' iaitu menteri kabinet atau ahli majlis tertinggi Umno, kepala sudah busuk, maka sahih ia bermula dari 'kepala ikan yang busuk' iaitu perdana menteri!
Maka jika ikan di bahagian kepala yang membusuk, maka kita harus potong bahagian kepalanya, agar tidak menjalar ke bahagian badannya hingga ekornya.- mk
The people know Khalid Samad's
punishment is a political revenge...
The Sultan of Selangor, like the other kings in the land, is a wise leader. He does not want politicians to campaign on the grounds of a mosque or surau. He wants the mosque to be free from the influence of a political ceramah and as a sultan he expects his decision to be carried out fairly and with purpose. But the Selangor Islamic Religious Department (JAIS), which was tasked to implement the Sultan's decision, is not wise.
JAIS' reaction was to charge Shah Alam Member of Parliament Khalid Samad under Section 119 of the Selangor Islamic Religious Administration Enactment 2003 for giving a sermon in a surau. The decision was rash, highhanded and wrong.
A wise JAIS would have just reprimanded Khalid by issuing a warning letter, and reminded him that as an MP, he should have obtained their permission before giving a talk on any subject in a mosque.
JAIS must know that as a Member of Parliament, Khalid needs to speak to all communities on all kind of subjects. Sometimes, he is asked to speak in a surau, sometimes in a shopping mall. When an MP speaks on a subject, he is not necessarily engaging in political ceramah or preaching. It's stupid to conclude that, just because an MP speaks, he is preaching on a religious matter under Section 119. But JAIS, or its chief administrator to be exact, has no ability to be that discerning.
There is no need to charge Khalid under section 119 of the Selangor enactment. The purpose of the enactment was to prevent "preachers who talk about the religion without accreditation." Khalid has never been a preacher. He was not preaching. Talking is not necessarily preaching and Gaza is not a religious matter. Would JAIS be able to confirm that since 2003 no UMNO MP/Minister has given a talk on any subject in the premises of a mosque? Have any of them been charged under Section 119, like Khalid has?
Clearly, JAIS does not have the wisdom of His Highness. The JAIS chief's statement that His Highness the Sultan himself had wanted to ensure no politicians use mosques for politics could have been handled more effectively by other administrative means.
JAIS has control over all mosque committees so they could have easily prevented any politician from using a mosque for campaign purposes. Using Section 119 is high-handed and wrong. It's abuse of power. That Section is meant to punish those who preach religious matters without authority. An MP talking about Gaza in a surau is therefore not an offence under Section 119. It makes a mockery of the long-held believe that religious institutions are always fair and wise in the exercise of their powers.
But the Shariah Court took the view that Khalid committed an offence of preaching without accreditation. This is the quality of the Shariah Court that the Prime Minister and Datuk Seri Abdul Hadi Awang are working hard to give more powers to in order to hand down longer jail sentences to Malays.
I doubt that His Royal Highness reads my blog, but if he does I urge him to exercise his wisdom and grace to quickly call JAIS to mengadap. JAIS need to be told that they should be able to prevent politicians from talking politics in the mosque without resorting to using Section 119, which can lead to the disqualification of Malay MPs. There are many ways to implement the Sultan's wishes without levying criminal charges. It just requires a little bit thinking. - zaid ibrahim
BN akan berpecah jika Akta 355 dibentang - MCA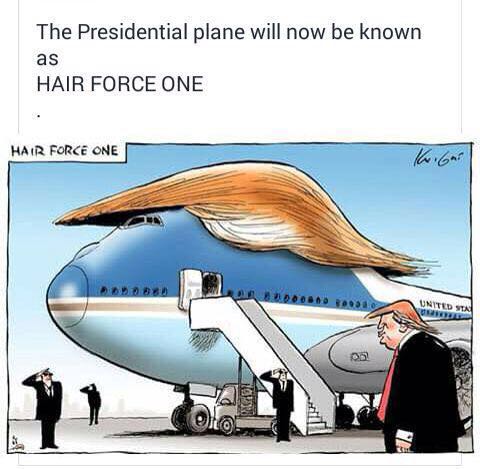 cheers.