Gambar seorang pelajar lelaki dan seorang guru wanita viral di media sosial kerana netizen teruja dengan ketinggian yang dimiliki pelajar berkenaan.
Menurut netizen, remaja lelaki itu merupakan pelajar di Sekolah Menengah Sungai Manggis, Banting.
Pelbagai reaksi yang diberikan netizen yang rata-rata menganggap ketinggian itu memberikan banyak kelebihan terutamanya dalam bidang sukan.
"Mak aih, tingginya. Makan apa sampai boleh jadi tinggi begitu?" soal netizen.
Ada segelintir netizen yang mendakwa, guru wanita itu sebenarnya rendah menyebabkan pelajar lelaki itu nampak tinggi.
Bagaimanapun, ada yang berpendapat pendapat sedemikian tidak masuk akal kerana ketinggian pelajar itu saja sudah menyamai tinggi bingkai pintu. - The Reporter
Guan Eng mahu tutup MARA pula dah...
Lim Guan Eng difitnah lagi, kali ini melalui penyebaran mesej melalui aplikasi Whatsapp mendakwa kononnya Ketua Menteri Pulau Pinang itu mahu menutup Majlis Amanah Rakyat (MARA) jika berjaya menawan Putrajaya.
Kesal dengan fitnah itu, Pembantu khas Ketua Menteri Pulau Pinang, Zaidi Ahmad hari ini membuat laporan polis menggesa pihak berkuasa menyiasat perkara berkenaan mengikut Seksyen 499 atau 500 Kanun Keseksaan kerana jenayah fitnah.
Tegasnya, Guan Eng yang juga Setiausaha Agung DAP tidak pernah mengeluarkan sebarang kenyataan berhubung isu penutupan MARA seperti yang disebarkan itu.
"Beliau juga tidak pernah mengarahkan sesiapa menghantar atau menyebarkan mesej sebegitu bagi pihaknya," kata Zaidi kepada pemberita di Ibu Pejabat Polis Daerah Timur Laut di sini.
MARA adalah agensi kerajaan yang ditubuhkan semasa era pentadbiran Tun Abdul Razak bagi membantu kaum bumiputera negara ini menceburi bidang perniagaan.
Penyebaran fitnah itu dilihat sebagai serangan peribadi untuk menimbulkan persepsi negatif di kalangan bumiputera khususnya kaum Melayu terhadap prestasi cemerlang pentadbiran Pakatan Harapan di Pulau Pinang.
Sementara itu, Penolong Setiausaha Publisiti DAP Pulau Pinang, Syeerlena Abdul Rashid ketika dihubungi Roketkini berkata, dalam ura-ura Pilihan Raya Umum Ke-14 yang semakin hampir, cerita palsu seumpama itu sering direka demi mempengaruhi rakyat.
"Politik kotor, politik fitnah ini memang membuktikan bahawa mereka sudah tiada modal untuk meraih sokongan daripada rakyat.
"Saya harap polis dapat menyiasat kes ini dan mengambil tindakan terhadap sesiapa yang menyebarkan mesej tersebut kepada orang ramai kerana ia jelas adalah fitnah yang tidak berasas," katanya yang juga Ahli Majlis Perbandaran Pulau Pinang.
Dua minggu lalu, satu laporan polis turut dibuat ekoran penyebaran mesej melalui aplikasi Whatsapp yang mendakwa kononnya Ahli Parlimen Bagan itu menyokong keganasan ke atas etnik Rohingya di Myanmar. – Roketkini.com
Why the Ringit Will Keep Falling
The Malaysian ringgit slid to a new record low of RM4.5002 against the US dollar since the 1998 Asian financial crisis.
According to data from Bloomberg, the ringgit crossed the RM4.50 psychological mark at 11.20am.
The exchange rate provided by Bank Negara showed the selling price of US$1 is RM4.5010 as of noon.
At 5pm, the selling price closed at RM4.5000 against the US dollar.
The ringgit hit the lowest point at RM4.88 to US$1 in January 1998.
Then-prime minister Dr Mahathir Mohamad subsequently moved to peg the ringgit at RM3.80 against the US dollar.
Malaysia lifted the peg in 2006, which immediately saw the currency appreciate against the US dollar.
It achieved a peak monthly average of RM2.987 against the US dollar in August 2012.
However, the ringgit began to weaken in 2013 and by July 2015, it had fallen past the pegged level of RM3.80. - mk
At the end of the day the value of anything is determined by its supply and demand.
The lack of confidence in the country by local as well as foreign investors means they will have less demand for our goods, our services, our hotels, our flights. So they will have less need for our Ringgit. They also have less confidence in the future of Malaysian businesses. So foreign funds are leaving the Bursa by the shiploads, more than RM0.5 BILLION in December alone.
So the Ringgit will keep going down.
We are becoming a low income nation, not anywhere near a high income nation. This is because the technology added or value added component in the economy is decreasing.
The latest development is some high tech farmers are looking to rent 'clean rooms' from electronics companies that have closed shop in Malaysia. They want to grow lettuce and cabbage in these clean rooms that are not in use. From producing computer chips we may grow lettuce and cabbage in abandoned chip factories. That is not a high income nation.
Silterra our national silicon foundry is up for sale to China because the Khazanah boys dont seem to know the business. Silterra watchers says that after about 20 years the country is now EBITDA positive. It can carry on. But they want to shut it down.
Silterra not only produces wafers but it has graduated hundreds of homegrown silicon foundry engineers (and local Malay boys) who have now been employed in USA and Korea. One has started his own chip business (overseas) with turnover of US30 million or more. That is high income spinoffs for the nation. But they are selling Silterra.
So when we produce low technology, low value products we also sell them for a cheaper price. There is less demand for Ringgits to pay for our cheaper, lower value added goods. So in the long run our Ringgit will drop.
I recall a billionaire friend in the early 2000s who installed new computers in his head office. He had over 50 of them. For each of the over 50 terminals he had to pay over RM1000++ for the software license. At that time a tonne of palm oil was selling around the same price. So 50 tonnes of low technology Ringgit quoted palm oil were worth about half a shoe box of US$ quoted CDs. We are not a high technology or high income economy. Our Ringgit would go down.
Towards the end of December Khazanah sold another RM1.8 billion worth of TNB shares.
KUALA LUMPUR:
Khazanah Nasional Bhd disposed of 82 million shares of Tenaga Nasional Bhd for a total of RM1.17bil, stock market data showed on Friday. Last January, Khazanah sold 112 million shares in Tenaga Nasional
I have highlighted many times before that this is an annual affair with Khazanah. The Edge reported that Khazanah has been selling over a billion Ringgit worth of TNB shares every year for the past four years. They are selling the family silver to make the year end accounts look good. Does that create a high income economy?
What is the purpose of Khazanah Nasional Bhd anyway? Fund manager?
Folks do you know that Sime Darby is also facing financial "constraints"? They spent RM6 billion to buy plantations overseas in 2015 (meaning RM6 billion was exported OUT of the country, further depressing the Ringgit). The ratings agencies did not like Sime's overseas investments and chopped down their rating to BBB+. No more single A.
Sime is now raising RM4.6 billion, ie RM2.2 billion debt and RM2.56 b issue of new shares, something Sime has not done since 1980. EPF and PNB took up the shares. EPF may have taken up the bonds as well. All within the family. Left pocket into right pocket.
MISC (a subsidiary of Petronas) has bought Gumusut-Kakap from Petronas Carigali for US$445 million (RM1.85 billion). Four years back MISC had sold Gumusut-Kakap to Petronas Carigali for US$300 million. Its left pocket into right pocket. Like I sell my house to my wife for a 30% profit and then we all live happily in the same house. Where is the value added?
Felda now needs US505m or RM2.3 billion to buy Eagle High. More Ringgits will flow out of the country. The Ringgit will fall even more.
Ringgits are flowing out of the country by the shiploads. The Ringgit will fall.
The technology added and the value added in the economy is stagnating or even shrinking. No value added, no high income, no better prospects for the Ringgit.
Did you know that in both 2015 and 2016 only 11 companies were listed on the Bursa.
The Edge says :
"..unfavourable economic climate, rising number of Malaysian companies seeking listing abroad, have hit Bursa activities hard.
RM596.6 million raised from IPOs in 2016 — barely 14% of sum raised in 2015. ..companies raised RM4.35 billion in 2015 and RM3.94 billion in 2014 through IPOs.
See for your self, ever since 2009, new listings have been going down.
Big businesses have less confidence in future prospects.
The Bursa will dry up. No new listings, no new capital investors, no new foreign money. Worse, no new public listed companies undertaking large scale business operations. No new employment opportunities. The Ringgit will fall even further.
Here is the million Ringgit question. Do you think Jamal Jamban understands any of this? So how do you expect Zahid, Nazri, Moron and team to understand any better?
The Ringgit will fall. Down, down, down. - ostb
MACC is like Alice in Wonderland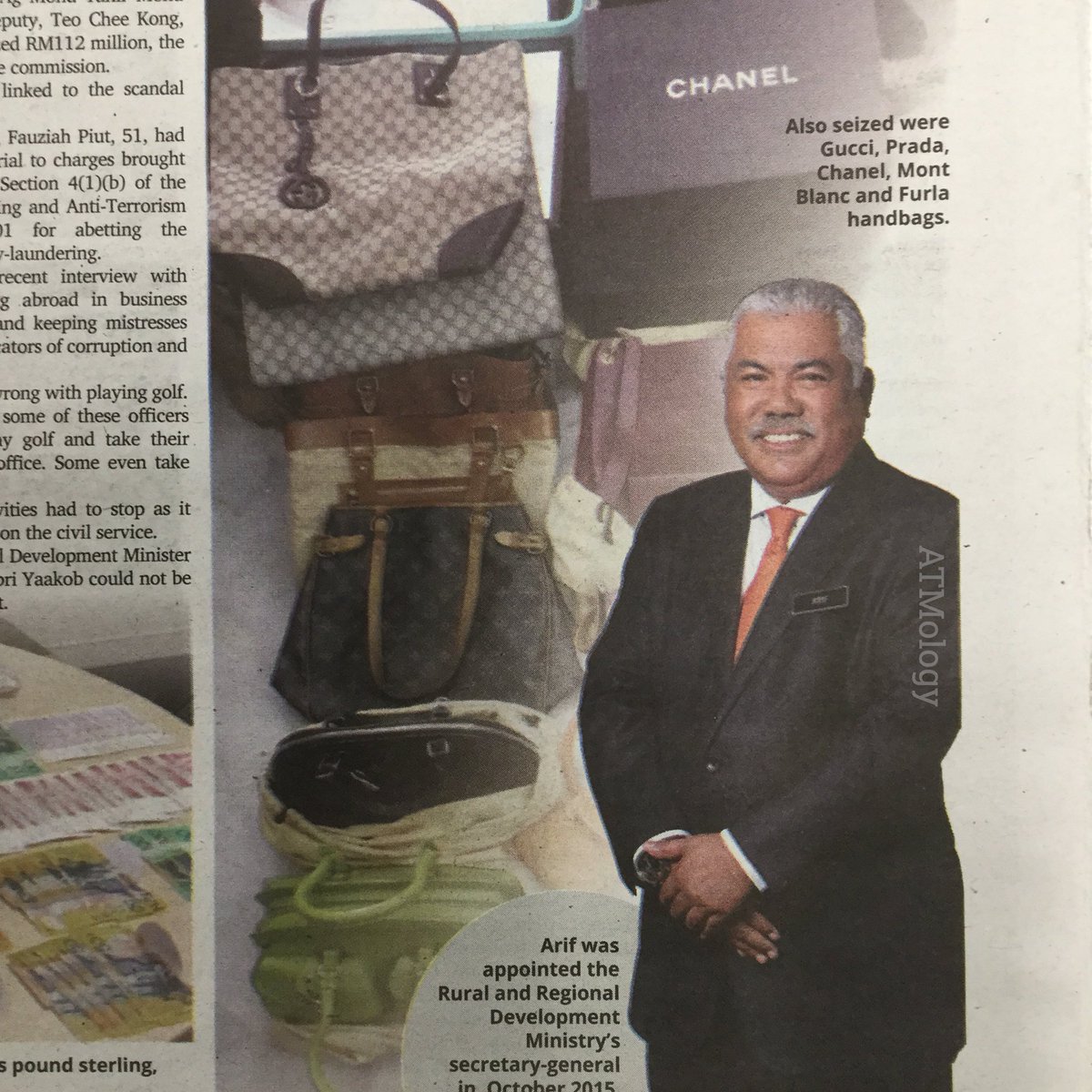 SPRM tahan KSU, rampas wang, jongkong emas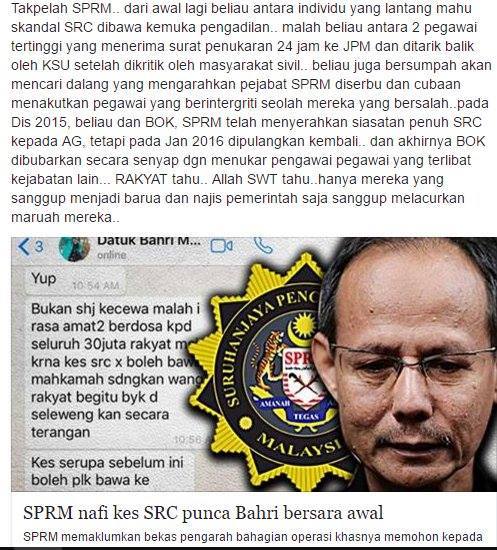 Lady in Red Spotted at Garden City Shopping Center and
Claremont Quarter Shopping Mall in Perth,Australia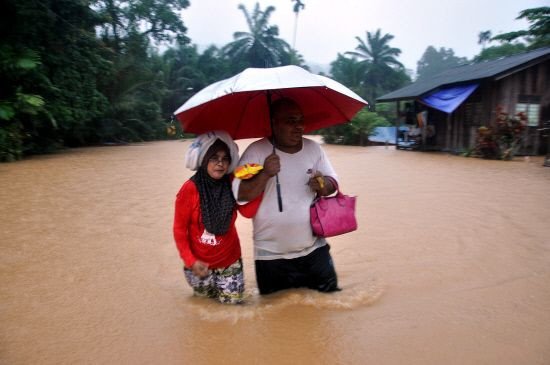 cheers.