Pengerusi Jemaah Penasihat Umno, Tengku Razaleigh Hamzah, melihat masalah akan timbul sekiranya mereka bekerjsama dengan Bersatu dalam pilihan raya umum akan datang. Beliau memberitahu Channel News Asia bahawa akan berlaku masalah pembahagian kerusi dan Umno boleh hilang kedudukan dominan dalam kerajaan.
"Bersatu tak sepatutnya ada pun (dalam kemungkinan itu). Mereka (ahli parti Umno) berasa bahawa ia (kerjasama) harus berlaku hanya dalam kalangan Muafakat (Nasional) - PAS, Umno dengan rakan-rakan tradisi BN, (iaitu) MCA dan MIC. Begitu, barulah anda tidak akan ada masalah agihan kerusi."
"Tapi kalau kamu bawa Bersatu, kami mungkin akan berdepan (keputusan) pilihan raya yang menyebabkan kita berada dalam situasi 'tergantung' sekali lagi - tiada yang ada kedudukan dominan, tiada yang mempunyai majoriti jelas.
"Kemudian, kita akan menghadapi situasi yang sangat tidak stabil," kata Tengku Razaleigh, 83, yang kini dalam penggal kelapan berkhidmat sebagai ahli parlimen Gua Musang.
Ketika ditanya apakah dia percaya Umno akan terus menyokong Muyiddin Yassin sebagai perdana menteri dalam PRU akan datang, jawab Tengku Razaleigh, dia tidak rasa hal itu akan berlaku.
"Saya tak rasa begitu. Susunan di dalam Perikatan Nasional (seperti sekarang), hanyalah semata-mata demi memastikan kestabilan. Bila kita berdepan dengan PRU, itu satu situasi yang berbeza. Umno akan fikir dan mengambil tindakan sewajarnya," katanya lagi.
Semalam, setiausaha bersama sekretariat Muafakat Nasional, Annuar Musa dilaporkan berkata bahawa Umno dan PAS bersetuju menyokong Muhyiddin sebagai calon perdana menteri bagi PRU-15, setelah perkara itu dibincangkan dalam mesyuarat baru-baru ini.
"Untuk pilihan raya akan datang, secara prinsipnya kedua-dua parti telah bersetuju untuk menamakan atau menyokong perdana menteri, Muhyiddin sebagai calon perdana menteri seterusnya," Annuar dipetik sebagai berkata.
Sehari sebelum itu pula, mesyuarat pemimpin tertinggi Perikatan Nasional mengulangi sokongan mereka terhadap Muhyiddin, tetapi tidak disebutkan mengenai usaha memformalkan gabungan itu. - mk
Kelmarin meeting PN di Putrajaya, PN sebulat suara menamakan TS Muhyidin sbg PM selepas PRU 15. Kononnya UMNO, Bersatu, MCA, MIC, PBS, STAR, GPS semua setuju. PAS tak payah cakap lah.
Tapi hari ini... Fuhhh... Bingit telinga. Dlm rumah UMNO bunyi mcm org pecahkan dinding pun ada. Di Selatan, Sahrir Samad, di Sabah, Bung Mokhtar dan di Kelantan, Tengku Razaleigh antara yg memekak. Tak kira lagi berpuluh2 Ketua Bahagian UMNO yg melenting dgn keputusan Zahid Hamidi dan Anuar Musa.
UMNO mana sokong Muhyiddin PM bro. Sapa yg bagi authoriti utk Zahid dan Anuar menamakan Muhyidin sbg PM?.. itu yg dipersoalkan mereka. Yg Annuar Musa umum semalam tu bukan suara UMNO. Silap haribulan sidang parlimen bulan ni, PN niat nak tukar speaker, PN yang tumbang. Haha.
Hat terhegeh² sokong Muhyiddin ni PAS aje. Itu pun goyang gak tu. PAS ni mcm pelacur politik. Dulu beriya sokong Mahathir. Siap keluar kenyataan akan sokong sehingga habis penggal. Sekarang apa sudah jadi? - Ariff Kadir/f/bk
Tengku Razaleigh Hamzah said Umno should be in a dominant position after the next general election or there would be political instability.
"Bersatu shouldn't come into the picture. They (Umno members) feel it should be just Muafakat (Nasional) - PAS and Umno - along with traditional partners of BN (which are) MCA and MIC. "Then you won't have much of a problem in terms of allocation of seats.
"But if you bring in Bersatu, we may face an election (outcome) that would put us in a hung situation again - nobody in a dominant position and nobody with a clear majority. "Then we are going to have a very unstable situation," the 83-year-old Umno advisor, who is now in his eighth-term as the Gua Musang MP, told Channel News Asia.
Asked if he believed Umno would continue to support Muhyiddin Yassin as the prime minister after the next general election, Tengku Razaleigh disagreed.
"I don't think so. The arrangement in Perikatan Nasional (now) is purely to ensure stability. "When we face the general election, it is a different ball game. Umno will have to get its act together (before then)," he added.
Tengku Razaleigh believes that Umno's chances in the next election are bright but was unable to name a possible candidate for prime minister.
"That is the big question. What Umno and BN have to decide is to hoist a person that can lead. One with integrity. "Those who were leaders yesterday must be prepared to sacrifice themselves and give way to new people who are not tainted," he added.
There are question marks over whether PN - formed on an ad hoc basis in March - would survive until the next general election, which must be held by 2023. All three parties faced off against each other during the 2018 election, which saw Umno coming on top. - mk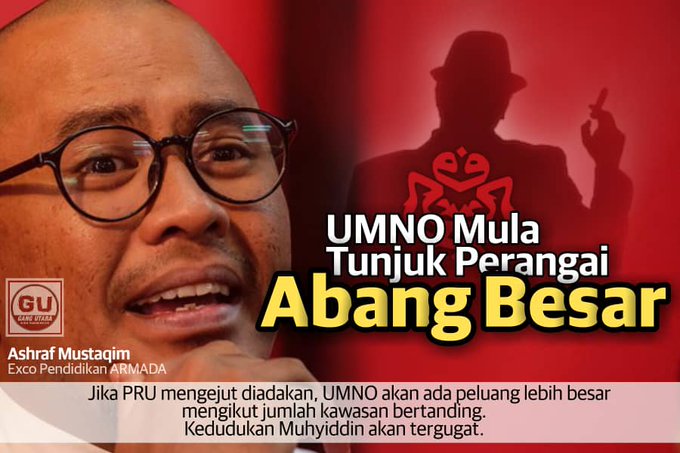 There you go again 8th PM Mujyiddin,the going was good when UMNO Needed Party Bersatu to break-up Pakatan Harapan and you fell for the trick.During the 15th GE,your Party Bersatu will be played out by UMNO and will be swept aside to allow UMNO a clean sweep and return to Putrajaya again.All those Katak politicians led by Azmin Ali will be written-off as traitors by the voters.Blue sky and happy days are back for UMNO leaders to return to their old ways where Cash and $$$$$ are King.

- Dont just talk


Kuli is telling moodin Bersatu is a condom lar... Single use only... Not recyclable.... Bersatu already served its purpose.... Its time to disappear according to Kuli..

- Bibut


Sounds like Ku Li still hoping to taste the pie? Everyone trying to be the defenders of the race but nobody has any real ideas on how to bring the country forward. Economic minister also kosong

.- One

Rakyat dah tahu.... Sapa x kenal org Umno bila dapat kuasa sampai masa Bersatu ditinggalkan dan ikuti oleh parti Pas...kita tngok sapa yg kena.

- Maslan Mamat Lan

"'Payah bahagi kerusi dengan Bersatu, Umno boleh hilang dominasi'" Dulu bila dah dominasi hangpa tak jaga..makan duit rakyat ..pusing sana sini.. lupa diri lupa tuhan lepas PRU14 Allah bagi terbalik hangpa duk cerita pasai dominasi lagi.. betui betui muka tak malu.

.- Ujang Mohd
behind and move forward...
Political analyst Dr Jeniri Amir said former prime minister Tun Dr Mahathir Mohamad has lost the legitimacy to nominate Parti Warisan Sabah president Datuk Seri Shafie Apdal as PH++ prime ministerial candidate, or decide who the country's future prime minister should be.
'Mahathir a problem maker, not problem solver' He told Sinchew.com.my in an interview that in any democracy, the party with the most seats should get to decide who the prime minister is. "Mahathir now doesn't even have a party, and only has five seats. He has absolutely no right to name Shafie Apdal as PM candidate. "Moreover, Parti Warisan also only has nine seats."
Jeniri said cracks and suspicions have already emerged in the cooperation among Pakatan Harapan parties, and this does not augur well for the political pact's future. "They all have their own agendas, to make sure their parties remain relevant in Malaysian politics."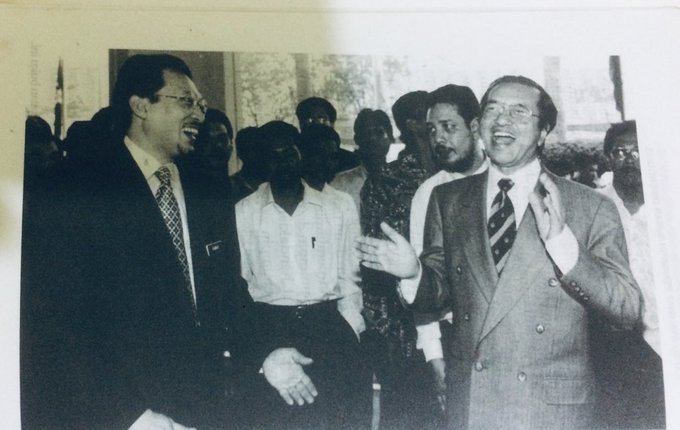 He also said Datuk Seri Anwar Ibrahim is feeling upset about Amanah's and DAP's support of Tun Mahathir. "Anwar may turn to support PM Muhyiddin, but will Perikatan Nasional accept him?"
He said Mahathir is only a problem maker, not a problem solver, and if PH were to move forward, it must free itself from Mahathir's control and not to listen to him any more.
'PM candidate issue must be settled fast' Political analyst Dr Phoon Wing Keong said conflicts and frictions over the issue of prime ministerial candidate have tensed up the relationship of PH component parties. However, he said this is not going to cause the pact to collapse.
"The cost of a split is definitely higher than maintaining their mutual cooperation," he said. Phoon said there isn't much problem with PH parties when it comes to political ideologies, seat allocation, fighting the PN government, Umno or policy consensus. "The only problem is the choice of prime minster."
He said this is a problem that must be settled first and not to be delayed any further, be it for the July parliamentary sitting or a snap election. "Both Mahathir and Anwar have their own agendas, but at this point, Anwar as the opposition leader to a certain extent has failed to play this role."
Possible rise of demagogue Meanwhile, local political scientist, activist and columnist Dr Wong Chin Huat pointed out that given the current political turmoil, what Malaysians should worry about is not PH, but the country's multi-party democracy.
He said the chaotic situation would eventually make the voters feel disgusted at major political parties and leaders and turn to support political outsiders, adding that this could also give rise to a demagogue, such as the rise of Nazism during the Weimar Republic of Germany after the first world war.
Wong said if Malaysians have lost their faith in democracy, the demagogue that will rise to power is very likely an extreme racist, and this will undermine the country's multiculturalism. - mysinchew
Pengerusi SPR Letak Jawatan?Status Pengundi 18 Tahun,camna?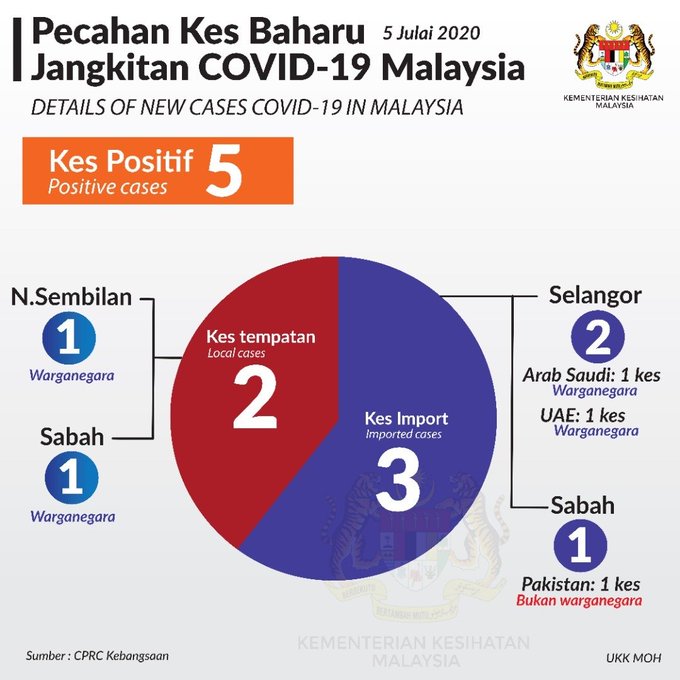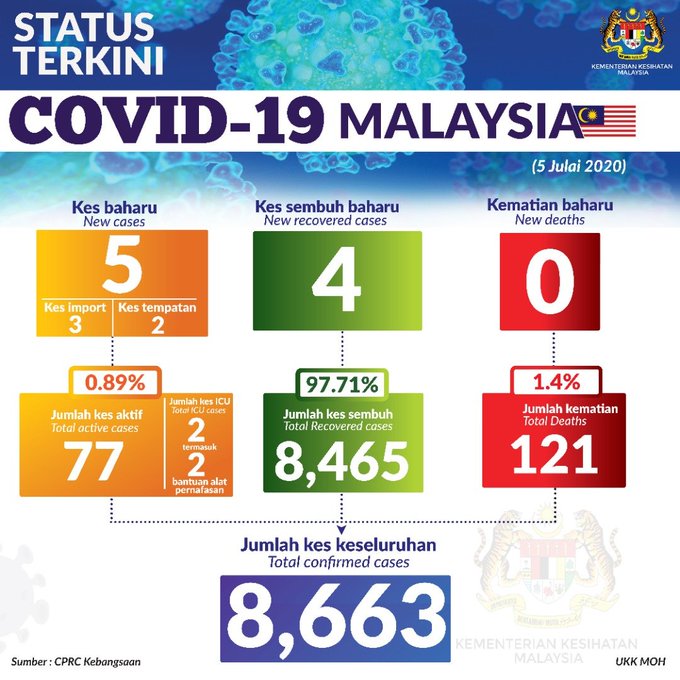 cheers
.