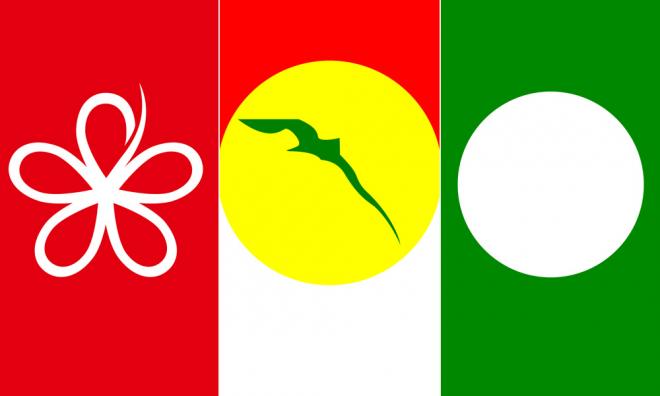 Most avid political watchers in Malaysia would have recently received a purported list of Perikatan Nasional's candidates for the next parliamentary election. The 13-page PDF file, marked "sulit" (confidential) and authored by one "KGE", names 194 "PN candidates" sans Gabungan Parti Sarawak.
The "list" was accompanied by notes outlining the rationale behind certain candidacy decisions and purported outcomes of inter-party negotiations. Top Umno and PAS leaders contacted by Malaysiakini have dismissed the document as fake and are probably right. The first half of this article would explain why. They told Malaysiakini that the "list" was fictional since negotiations between the three parties have not taken place.
Umno and PAS are in a formal alliance known as Muafakat Nasional, which in turn is currently allied with Bersatu. Collectively, they formed the PN government in March. Upon closer inspection, the fake "list" would sound less preposterous if it was seen as a proposal from Bersatu's perspective. This angle would be explored in the latter half of the article.
However, since Malaysiakini believes the "list" to be fake, it would not be reproduced in this article to discourage its spread.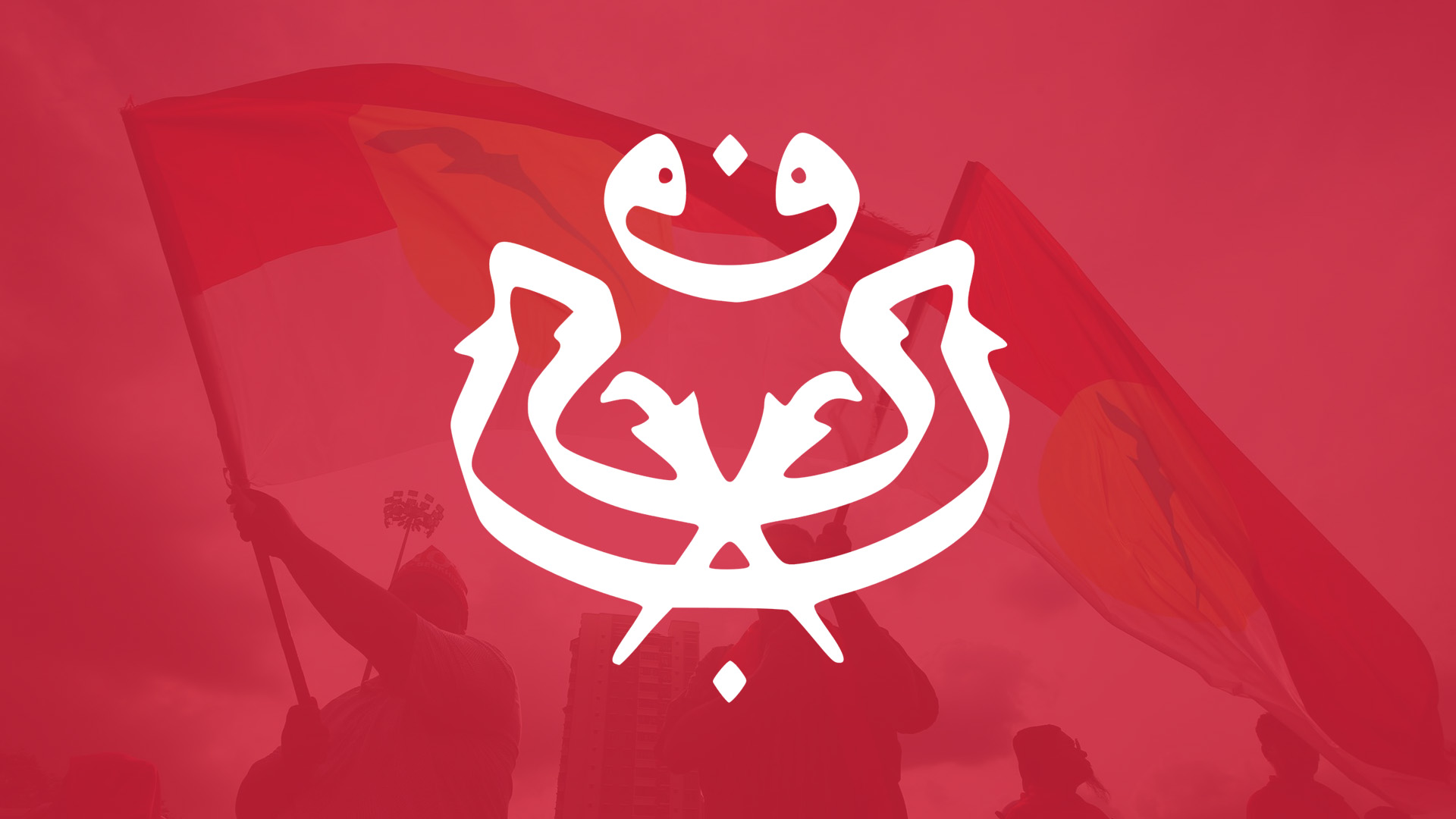 Umno's 'numbers' don't make sense
The biggest red flag signalling the improbability of this "list" is the fact that Umno would only be granted the right to field candidates in 64 seats while its splinter party Bersatu and PAS would be allocated 54 and 31 seats respectively. If the "list" is true, it would mean that Umno - arguably the richest and biggest party in the country in terms of membership - would only be fielding half the number of candidates it did in 2018.
During the last election, Umno fielded 120 candidates for Parliament, with 54 winners. As for Bersatu, it fielded 52 candidates, of which 13 won while PAS fielded 154 and won 18. Another fact which makes the "list" improbable is the suggestion that a large number of senior Umno members, including its president Ahmad Zahid Hamidi, would be dropped as candidates.
These include sitting MPs who won their seats with comfortable majorities such as Najib Abdul Razak (Pekan), Nazri Abdul Aziz (Padang Rengas), Idris Jusoh (Besut), Tajuddin Abdul Rahman (Pasir Salak), Mahdzir Khalid (Padang Terap), Ismail Muttalib (Maran), Ismail Mohamed Said (Kuala Krau) and Azalina Said Othman (Penggerang).
According to the "list", three Umno MPs who relinquished their seats would be granted the "Tun" title, a promise which would be hard to keep, given that the cap of 25 titleholders had already been reached at the time of writing.
A Bersatu wish list?
What is difficult to ignore in the "list" is that it appeared to favour Bersatu which has far less proven support compared to Umno based on the 2018 election. The "list" suggested that Umno would have to make way for other parties - mostly Bersatu - in 20 constituencies it won in the previous polls.
This included seats which Umno won with more than 50 percent of the votes cast in 2018 such as Beluran, Mersing, Masjid Tanah, Putrajaya, Rompin and Jeli, which by conventional wisdom meant the party would likely retain these constituencies without having to cede it to Bersatu.
In contrast, the "list" suggested that Bersatu had to cede only three seats it won in 2018 - Kubang Pasu, Muar and Simpang Renggam - to Umno. Moreover, the "list" suggested that Umno is not seeking the return of most seats which it lost to Bersatu in a series of defections between 2018 and 2019.
These seats are Jeli, Bagan Serai, Bukit Gantang, Masjid Tanah, Beluran, Tanah Merah, Hulu Terengganu, Larut, Sabak Bernam, Mersing, Kudat, Beufort, Libaran and Sipitang. With such a lopsided deal, the "list" appeared more like a Bersatu wish list rather than a bona fide PN candidate list.
Delicate balance
Based on the above, it can be concluded that the "list" is fake. However, what could be gleaned from the "list" are some factors which might be taken into consideration as PN's seat negotiations progress. Currently, there are two main blocs which make up 80 percent of the PN federal government - Muafakat Nasional (Umno and PAS) which has 59 seats and Bersatu which has 32 seats.
On paper, Umno, PAS and Bersatu are all vying for the same constituents - Malay Muslims - but the fake "list" took a regional approach to seat distribution. The fake "list" suggests that Umno would be allocated more seats in Negeri Sembilan, Johor and Pahang while Bersatu is allocated more seats in Perak, Selangor and Sabah. PAS seats were mostly concentrated in Kelantan, Terengganu and Kedah.
The fake "list" also appeared to have taken into account seats which Umno won with less than 50 percent of the vote share as the basis for ceding 14 seats, mostly to Bersatu. Umno, PAS and Bersatu faced off against each other during the 2018 election, leading to many candidates winning without a clear majority.
In closing, there is no reason for Umno to make such "generous" concessions, which could potentially irk its grassroots pining for the return of a powerful Umno and limiting its chances of maximising its electoral successes. However, the fake "list" does help illustrate the complicated dynamics between Umno, PAS and Bersatu as the three parties move towards the next general election, assuming that the PN coalition holds until then. - Andrew Ong,mk
Senarai calon PN: Palsu atau harapan Bersatu?
Ada peluang menang PRN Sarawak bagi PKR?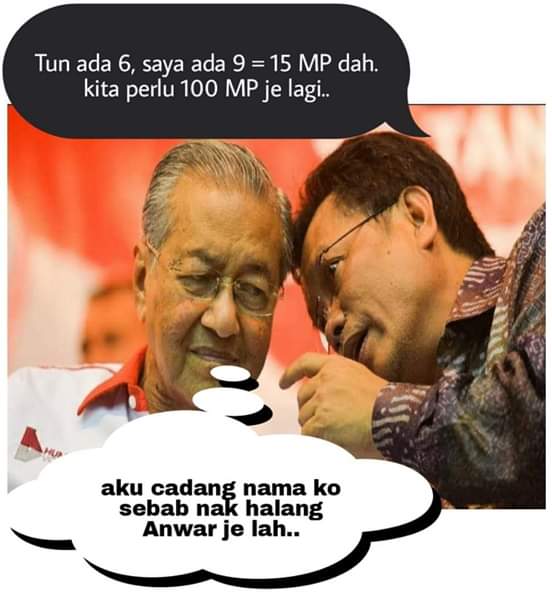 Shafie Apdal neither the PM
Sabah Chief Minister Shafie Apdal is the opposition's prime minister designate. He must be over the moon right now because finally someone had the pluck to nominate a politician from East Malaysia.
He is, of course, Dr Mahathir Mohamad and Pakatan Harapan's (PH) pick. His deputies will be PKR chief Anwar Ibrahim and Mahathir's son Mukhriz. At this stage, it just stinks to be Anwar, but we'll save that for another day and time.
Ditto discussions about Mukhriz whose charisma can't even move a pebble and who has yet to come out of father's shadows. Mahathir has denied that he propped up his son for the deputy prime minister post. Sure, that may be true. But in Malaysia things work for influential people without them needing to ask directly.
Now, an East Malaysia prime minister is refreshing. Thumbs up for diversity. But if Mahathir and PH really cared about diversity, then Shafie would be last on the list for obvious reasons. Ever since Shafie took over the Sabah chief minister post, the state has been lagging reform-wise. For example, he is still the state's finance minister despite a source close to him saying in 2018 that this temporary double-hatting was meant to stabilise the state government.
Clearly this means the man has yet to shed his Umno ways. He has an uninspiring track record, too. Shafie was investigated in 2017 over allegedly abusing RM1.5 bil meant for rural development projects. He purportedly siphoned the money when he was rural and regional development minister between 2009 and 2015.
Back then he was remanded for eight days and released on bail on Oct 27, 2017. But he was cleared of the charges on Aug 28, 2018, after PH won the general election in May the same year. And his tenure as rural and regional development minister deserves more scrutiny. The second series of the 2013 Auditor-General's Report, for instance, flagged a number of rural water supply projects in Sarawak.
Initially, a total of RM2.4 bil was allocated for 314 of such projects but only 115 or 36.6% were completed at a cost of RM1.43 bil. Of the 314 projects, 69 required the construction of water treatment plants and connection of major water pipes worth RM1.71 bil.
The A-G only audited 13 of the 69 projects, but it found several weaknesses including preliminary studies that were not comprehensive enough, the quality of the construction work was not satisfactory with visible leaks on the water tanks, and four out of the 13 failed to be completed after being given a few extensions and only two were completed ahead of time. Also, the audited projects cost less than the amount allocated with RM388.03 mil spent instead of the projected RM463.4 mil.
People close to him have also been charged by the MACC. One of his generals, Peter Anthony, has been charged with multiple rounds of corruption and abuse of power. Among others, money laundering involving RM8.75 mil between 2014 and 2016 and embezzlement of more than RM15.5 mil involving land deals linked to the Rubber Industry Smallholders Development Authority (Risda) between 2014 and 2015. Anthony, who is the state's infrastructure development minister and Melalap assemblyman, pleaded not guilty to all charges.
If anything we've learned from the past is that political expediency is costly. PH co-opted Mahathir and friends who supposedly led to the victory of the coalition during GE14 but also gave birth to the "Sheraton coup" and the collapse of the government that Malaysians voted for.
In its wake, Muhyiddin Yassin is now prime minister and his Perikatan Nasional coalition is the government of the day. And they are moving at warp speed, placing loyalists on government-linked corporations, delaying Parliament, threatening the free press and doing all the things that irk many as if they are in a hurry to do whatever it is best known to them.
Sadly PH never moved as frenetic or concerted as Muhyiddin and his team. But such is the "scheme of things" that really calls to question whether we would see a change in government in the short-term given how PH or whatever the country has for an opposition is in shambles.
So what does Malaysia need for an alternative? We need politicians with lesser baggage than the lot who are leading PH right now. That's a start. But we also need more women and more millennials to step up – such as Nurul Izzah Anwar. PH is not short of them. Some would say that this is not a wise political strategy, citing surveys and findings cooked up from every nook and cranny. But the young ones in PH can afford a 10-year struggle.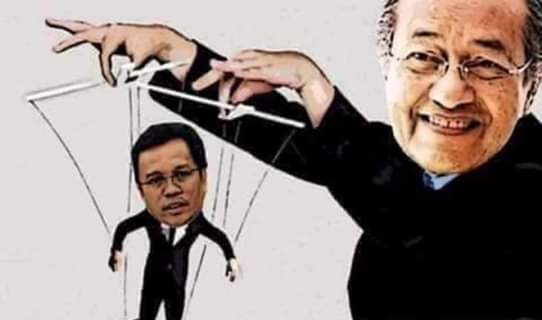 The old ones cannot. But this isn't about the old guard and should no longer be. Malaysia has to move on beyond Mahathir, Anwar, Lim Guan Eng and their ilk. And this is a reflection of what is happening the world over, where women and millennials are taking charge of government. If we aspire to be a "developed nation" it's high time we act like one, aside from being obsessed with income per capita or GDP growth.
What about the East Malaysian? Sure, but let's not have a token East Malaysian. Shafie is in Mahathir's orbit and therefore comes off as a puppet. The East Malaysian hopeful too has to be someone different but also someone who can navigate the intricacies of the royal houses in the peninsula – an ever-present political pressure point.
More importantly, with the younger ones running the government, we can also finally have stronger institutions. Remember that Shafie's corruption charges were dropped by MACC when PH took over the government.
That is something that should not be repeated. Because that means we have never truly improved from the past and a successive government like Muhyiddin's can use that advantage to its fullest – cue Musa Aman and Riza Aziz. So Shafie is neither the prime minister we need nor deserve. – Emmanuel Samarathisa
Pencalonan Shafie: PH wajar
putuskan sebelum sidang Parlimen 13 Julai...
Cadangan pencalonan Datuk Seri Shafie Apdal sebagai calon Perdana Menteri untuk mengembalikan mandat rakyat dan membolehkan Pakatan Harapan (PH) Plus membentuk semula kerajaan perlu diputuskan bersama di dalam mesyuarat Majlis Presiden PH.
Setiausaha Agung DAP, Lim Guan Eng berkata Majlis Presiden PH perlu bermesyuarat dalam kadar segera sebelum persidangan Parlimen bermula pada 13 Julai 2020 bagi memutuskan cadangan itu.
"Jawatankuasa Tertinggi Pusat (CEC) menegaskan pendirian bahawa kedudukan PH perlu diperkukuhkan dan pada masa yang sama, PH juga perlu bekerjasama dengan semua parti yang komited untuk menentang Perikatan Nasional (PN).
Ada orang suruh kah? Orang suruh bersara dan rehat.
20 tahun PKR, DAP dan PAS kemudian Amanah bersama.
2 tahun Tun bersama, terus huru hara. Takkan tak nampak lagi kot...
"CEC mengambil maklum bahawa cadangan pencalonan ini adalah bersejarah kerana melibatkan seorang pemimpin dari Malaysia Timur dipertimbangkan buat julung kalinya," katanya dalam kenyataan, malam tadi.
Mengulas perkara lain, Guan Eng yang juga Ahli Parlimen Bagan berkata, CEC DAP juga menyokong supaya Speaker Dewan Rakyat, Mohammad Ariff Md Yusof dan Timbalan Speaker, Nga Kor Ming dikekalkan dalam jawatan mereka.
Ini selepas Ariff dilaporkan menerima usul mencadangkan supaya khidmat beliau dan Kor Ming ditamatkan. — Roketkini.com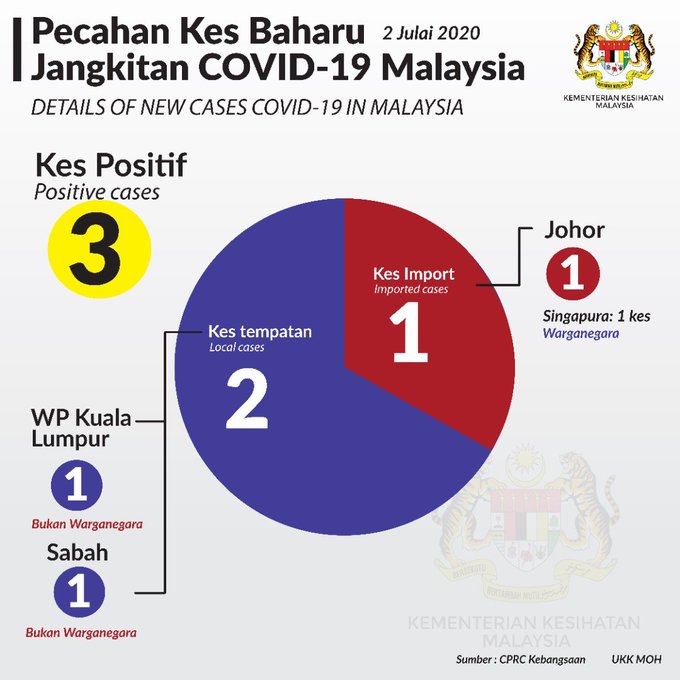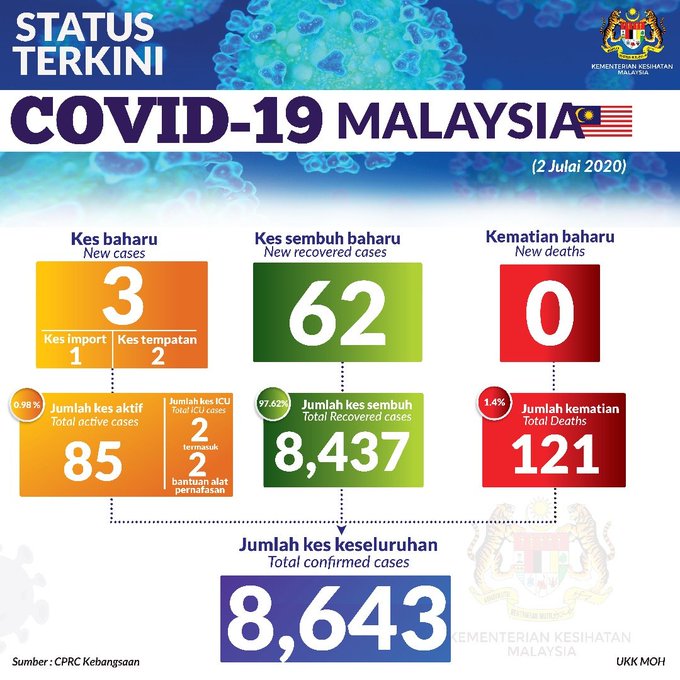 cheers.