Throwback kisah Tabung Haji utk waluncai2...
Tangisan dalam senyuman
- Norma baru?...
Bermula dari Amanat Hadi Awang itulah, PAS mula terjerumus dengan sikap berdolak dalik dan berbohong seolah - olah mereka tidak pernah melakukan sebarang kesilapan atau kesalahan; justeru sehingga saat ini Hadi tidak pernah menarik balik tuduhan liar dan jahatnya terhadap UMNO apatah lagi meminta maaf secara terbuka.
Mereka terus menikus dengan harapan UMNO akan terlupa atau melupakan atau memaafkan saja PAS terhadap Amanat tersebut. Perangai mereka tak ubah seperti 'Burung Kasawari Menyembunyikan Kepala Dalam Tanah'.
PAS khususnya pemimpin - pemimpin mereka terus memperalat Agama bagi mendapat sokongan dan menguatkan kedudukan. Jubah dan Serban mereka adalah 'perisai' terbaik bagi menonjolkan imaj kealiman yang boleh dipercayai; sesiapa saja Ahli yang tidak sehaluan atau berani mempersoalkan tindak tanduk pemimpin, akan di serang dan dikutuk habis - habisan.
Sejak 'berjinak dan berfoya' dengan musuh tradisi mereka, UMNO apatah lagi kini berada didalam kerajaan pintu belakang atau bak kata Hadi kerajaan tebuk atap, isu Menjadikan Malaysia Negara Islam , Penyalahangunaan Kuasa dan Rasuah, Hudud dan RUU355 , LGBT, Pesta Arak Oktoberfest dan Seruan Penutupan Kilang - Kilang Arak dan Kedai - Kedai Menjual Arak dan Judi termasuk Kasino Genting Highland tidak lagi merupakan agenda perjuangan PAS - mulut mereka terkunci seolah - olah sudah disumbat dengan 'dedak' oleh UMNO dan Muhyiddin.
Satu lagi contoh , apabila Presiden MCA sebuah parti komponan BN yang hanya mempunyai 2 orang MP dan seorang saja wakil dalam Kabinet memberi amaran agar isu menjadikan Negara ini sebagai Negara Islam tidak membangkitkan lagi, PAS yang mempunyai 18 Ahli Parlimen dan 3 orang Menteri tiba - tiba sahaja lidah mereka terkelu tidak berkata2 - bak kata anak - anak muda zaman sekarang , mereka kecut dan tidak ada teloq; begitu juga mereka langsung tak bersuara apabila Kerajaan PN dengan senang hati memberi sumbangan RM58 juta kepada Universiti Tunku Abdul Rahman kepunyaan MCA.
Asalkan dapat jawatan dan boleh mengekalkannya dan mendapat imbuhan lumayan , pemimpin - pemimpin mereka sanggup berbuat apa sahaja termasuk menjilat ludah dan kahak mereka sendiri. Oleh kerana takut tidak dapat cium pintu Syurga, Ahli - Ahli PAS terpaksa terus memuja, memuji, dan tidak berani menyoal apatah lagi mengkritik pemimpin mereka yang digambarkan sebagai Ulamak Perwaris Nabi yang Suci dan Maksum.
Tidak keterlaluan apabila satu ketika dahulu Ahmad Said, Menteri Besar Terengganu menyifatkan PAS sebagai Parti Amalan Sesat dan kini ada pula yang melabelkan PAS, Parti Angkut Sampah. Apabila pada hari Isnin 13hb Julai 2020 lepas kesemua 18 Ahli Parlimen PAS menyokong pemecatan Tan Sri Mohamad Ariff Md Yusoff dari jawatan Speaker Dewan Rakyat.
Salah seorang 'lebai' PAS cuba menunjukkan 'kepintaran' menyokong tindakan tersebut dan menyokong Speaker baru. Sudahkah Hadi dan 17 Ahli Parlimen PAS mengkaji terlebih dahulu 'manusia' yang disokong sebagai Speaker sedangkan pendirian Azhar terlalu jelas bertentangan dengan dasar PAS dan Islam, atau demi kepentingan diri dan jawatan mereka tidak peduli itu semua.
Mengikut Tan Sri Ariff penyingkiran beliau tanpa sebab tertentu atau tanpa alasan logik sebagai Speaker tidak pernah berlaku sejak 'Sistem Parlimen ala Wesminster' itu diperkenalkan 800 tahun dahulu. - Tamrin Tun Ghafar
Our Half-Past-Six Lawmakers...
"Malaysians are ashamed of the antics displayed by these MPs that had desecrated the august House likening it to a wet market where shouting and the use of abusive language is the norm.
"They simply ignored the fact that they are lawmakers, some bearing honorific titles, and supposedly imbued with the intellect to conduct themselves with decorum, dignity and full respect of the august House," said Patriot president Brigadier-General (Rtd) Mohamed Arshad Raji in a statement today.
"How could they be called Yang Berhormat when their behaviour does not reflect a person that is well-tutored, learned and with intellect?
Bung Moktar mencarut, ajak gaduh dalam Parlimen. Listen and observe guys. These are the leaders we chose. We have to undo this again by the decision of the rakyat and the speakers via parliamentary power. Are these people to continue to lead our children and generations to come? - f/bk
"Their uncouth behaviour shown in Parliament is reflective they have none of the prerequisite traits of an MP; hence they do not deserve to be called Yang Berhormat and to be respected," decried Arshad.
"If our MPs are unable to learn manners and good behaviour as demanded of them during parliamentary sessions, then they ought to resign, quit politics and cease wasting public money," he added.
An exchange between Trade and Industry Minister Chan Chun Sing and Workers' Party chief Pritam Singh in Parliament on a breakdown of the number of new jobs that went to Singaporeans, permanent residents (PRs) and foreigners.Luckily there isnt UMNO or PAS rep...
He said that these MPs should learn how the MPs in Singapore conduct themselves.
"They conduct themselves with full decorum and respect, not only towards other MPs, but also more importantly towards the august House.
"It is time for voters, particularly those voting for the first time to consider the merits and demerits of each individual candidate in order to weed out undesirable candidates from being elected as MPs.
Beza antara Ratthasapha Thailand dgn Parlimen M'sia. Bila MP bercakap , MP yg lain jadi pendengar. Tapi Parlimen Malaysia bila MP bercakap MP lain jadi beruk matye. BTW MP Thai cakap negaranya beruntung tiada PAS atau UMNO...
"Malaysians deserve progressive, intellectual, honourable and well-mannered MPs; certainly not the like of those MPs who caused a ruckus during the Monday parliamentary session," added Arshad.
The first sitting on Monday was interrupted by constant haranguing and shouting by MPs from both sides of the fence, especially on the motion to replace the speaker.
Arshad (below) also took exception to taunts aimed at former premier Dr Mahathir Mohamad, saying he was a 95-year-old opposition MP who was once the nation's prime minister for 22 years, and had brought about a number of outstanding achievements to the nation when those that had taunted him were mere political novices.
"Their behaviour is a bad example to our children; a sight no parents would want to see their children do onto persons that are much older than them."
Umno's Baling MP Abdul Azeez Abdul Rahim was also forced to apologise and to retract his offensive remarks at Kasthuriraani Patto (DAP-Batu Kawan). - thetruenet
Salakan Pasir Salak, Noh Udang Dan Baling kembali dgn angkuh sekali.. Terima Kasih Haji Hadi dan Mahathir ... You let the dogs out! - f/bk
Dr.M, not Bersatu, caused the fall
of the Harapan government...
Former Prime Minister Dr Mahathir Mohamad has exonerated himself from causing the collapse of the Pakatan Harapan coalition government through his sudden resignation. He also claimed that he had remained loyal to Harapan and rejected the formation of the all-Malay coalition of Umno-PAS-Bersatu to take over the reins of government from Harapan.
In a brief article titled "My resignation as prime minister" published by Malaysiakini on July 17, he said, I quote: "Strictly speaking, when Bersatu left Harapan, the coalition ceased to be the government. This meant that all members of the cabinet lost their ministerial positions. This included me. I had lost my position as prime minister. Resigning was only a formality."
So, according to Mahathir, the Harapan government automatically collapsed the moment Bersatu withdrew from the coalition, and his resignation as PM was immaterial to the fall of Harapan. Is this correct? No, it is not. And the answer is provided in a nutshell in Article 43(4) of the Federal Constitution, which I quote in full:
"If the Prime Minister ceases to command the confidence of the majority of the members of the House of Representatives, then, unless at his request the Yang di-Pertuan Agong dissolves Parliament, the Prime Minister shall tender the resignation of the Cabinet."
It is seen from this article that the government collapses only when the PM loses the support of the majority of members of Parliament and not on the departure of a component party of the coalition. Harapan was still the majority government
But how do we ascertain that the PM has lost majority parliamentary support? It can only be ascertained through a motion of 'no confidence' on the PM or the failure to pass a critical motion that signifies the PM's loss of majority support in Parliament. This is particularly the case, considering the recent Malaysian political scenario where hordes of MPs have been hopping like frogs crisscrossing the floor of Parliament without much fanfare. One can never be certain of the numbers unless a vote is called in the House.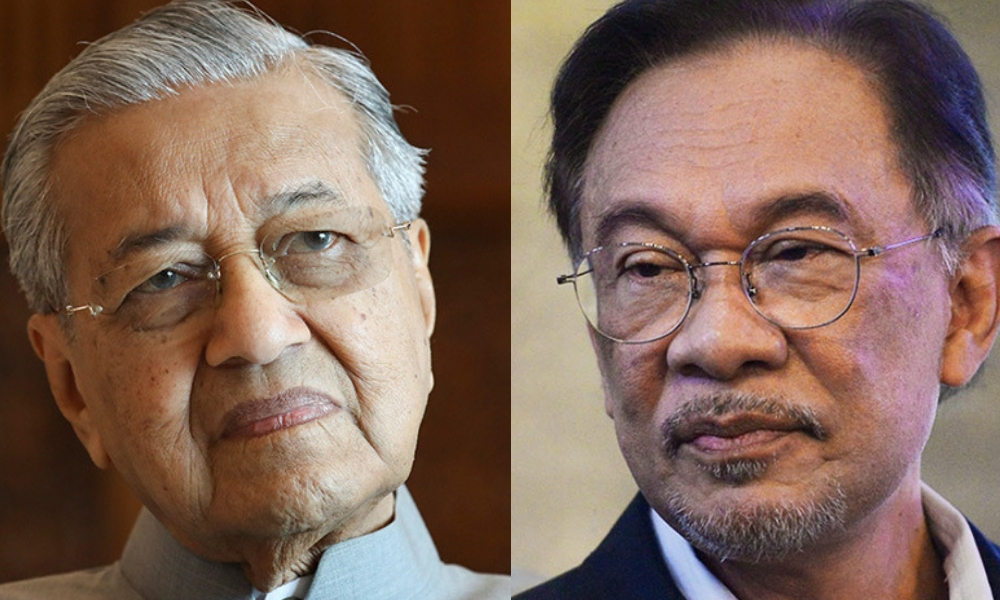 In the particular case when Muhyiddin Yassin announced the withdrawal of Bersatu from Harapan, immediately after (not before as claimed) Mahathir's resignation as PM was announced on Feb 24, Muhyiddin did not have the majority of MPs backing him then.
This was verified from the razor-thin majority with which Muhyiddin's motion to remove former Dewan Rakyat speaker Mohamad Ariff Md Yusof (photo) was passed in Parliament on July 13, despite many MPs having crossed over to support him since he was sworn in as PM on March 1.
And that means that Harapan was still a majority government when Mahathir suddenly resigned on Feb 24, and he certainly had no legitimate reason to quit except that known only to himself. In any case, Mahathir resigned before, and not after Muhyiddin pulled out as falsely claimed by Mahathir.
And even as Mahathir resigned then, he had no justification to request the resignation of his cabinet. Such necessity only arises if the PM had lost majority support in Parliament (and not otherwise) as stipulated in Article 43(4).
This was amply illustrated in the many precedents of a mid-term transition of power, the more recent ones being the replacements of Mahathir by Abdullah (2003) and Abdullah by Najib (2009) – there was no resignation of the cabinet, only the PM's resignation.
In retrospect, what Mahathir should have done at the moment of his resignation was to propose Harapan's de facto leader Anwar Ibrahim succeed him as PM while leaving the cabinet intact as happened in all previous such transitions if his claim of unfailing loyalty to Harapan is true.
If Mahathir had done that, Harapan would still be ruling today with Anwar leading the reform movement to transform the country as pledged to the electorate. Hence, for Harapan's fall from power and the chaotic political situation today, Mahathir cannot possibly absolve himself from blame. Mahathir had betrayed Harapan
As for his claim that he had played no role in the plot of the Umno-PAS-Bersatu takeover from Harapan and that he had remained loyal to Harapan, this is contrary to the facts.
Through words and deeds, he had always ostracised Anwar, and he had also consistently thwarted the implementation of Harapan's institutional reform agenda. And recent revelations of secret audio recordings and insider articles all point to Mahathir being the prime mover of an all-Malay coalition of Bersatu-Umno-PAS to get rid of Anwar and DAP.
This lasted until the Bersatu meeting on Feb 23 when he suddenly pulled back, prompted, most probably, by the Harapan meeting on Feb 21 which entrusted Mahathir to decide when he should hand over power to Anwar. However, what happened then is the past, and we now have to look at the present and the future.
Looking at the current political scenario where the Umno-PAS partnership (known as Muafakat Nasional) may soon become the dominant ruling power, the top urgency is not to allocate blame but to stop this alliance of racist kleptocrats and Islamic fundamentalists from wreaking havoc on the nation.
In this respect, Mahathir, despite his past wrongdoings, can still contribute positively by joining hands with Harapan to recoup the mandate given by the electorate in GE14. If he would do that, his contribution would mark a finer moment in his long political career. - Kim Quek,mk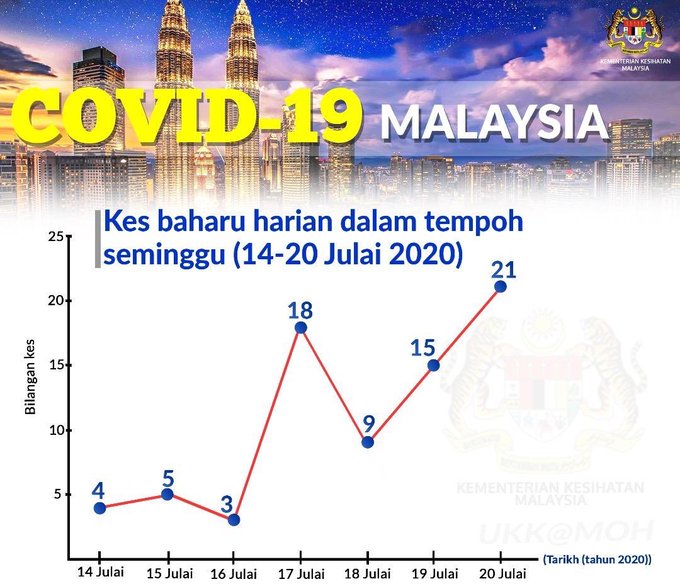 The government is currently working details, mandating wearing of face masks in public places including toughening penalty for those who breach SOPs. PM Din sounded a timely reminder to Malaysians not to be lax. Continue to wear masks, observe social distancing and avoid confined and crowded places. Daily new cases are back up, he's worried with emergence of new clusters. If situation worsens, he may need to reinstate MCO. Don't make the same mistake that some countries made after relaxation of rules saw an upsurge in COVID19 cases. This is not the time to take it easy, the pandemic is not over yet...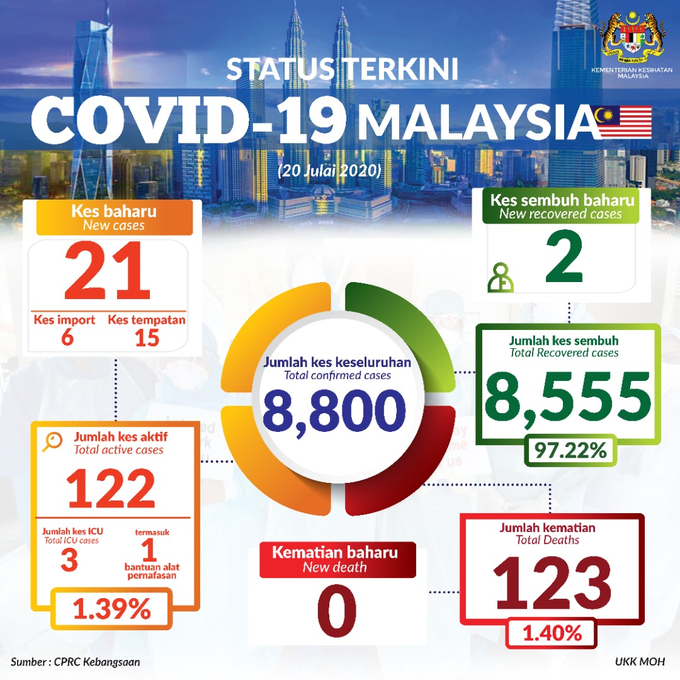 cheers.