Silakan...keputusan di tangan Menteri, asalkan bebas, ada T.O.R dan panggil semua pihak termasuk PWC, EandY, JAN dan Bank Negara...kita tengok saja siapa yang akan menyesal nanti!!!
Maaf cakap Menteri Agama PN ni lebih macam Ketua Dewan Ulama parti pak lebai. Kenapa? Sebab isu yang beliau bercakap sejak mula jadi Menteri Agama di JPM hingga hari ini nampak sangat "very limited".
Sudah tentu kita mengharap sebagai Bapak Menteri yang antara lain urusan Tabung Haji di bawah bidangkuasa beliau, bapak menteri ini akan bercakap lah sikit pasai isu Tabung Haji yang panas di Dewan Rakyat beberapa hari ini.
Mungkin Bapak Menteri boleh bagi sedikit pencerahan , dengan andaian beliau sudah khatam membaca dan memahami laporan PricewaterhouseCoopers ( PwC ) , tentang pendedahan PwC bahawa Tabung Haji membayar dividen/hibah guna duit simpanan para pendeposit (duit kebanyakan dari kita semua ) untuk FY 2017 yang dikatakan bercanggah dengan Akta Tabung Haji 1995. Hibah/dividen patutnya kena dibayar dengan guna wang yang dijana atas dasar keuntungan syarikat.
Jika diandaikan Bapak Menteri terlalu sibuk dengan urusan transgender dan tak sempat lagi baca laporan PwC , dengan hormat , saya nak ingatkan laporan PwC itu diberi nama " Financial Position Review of TH". Nak tanya sikit " andaikata laporan PwC itu fitnah dan tak betul, YB tak mahu ke suruh YB Baling dan LTH saman PwC?"
P/S masih teriyang iyang lagi dalam minda apa yang mantan PM -Tun-sebut masa mesyuarat pasca Kabinet JPM tentang isu ini. Saya yang hampir setiap masa duduk amat berdekatan dengan PM dalam meeting itu seram sejuk bila dengar apa yang Tun kata. - YB Hanipa Maidin
*KOHILAL ni Jangan kata Dividen, Modal pendeposit dan Pelabur Kohilal lebih RM 45 juta pun hilang lesap.. tinggal Sijil jer buat kenang2an..Ini baru betul dinamakan gadai, jual Aset orang Islam..* - f/bk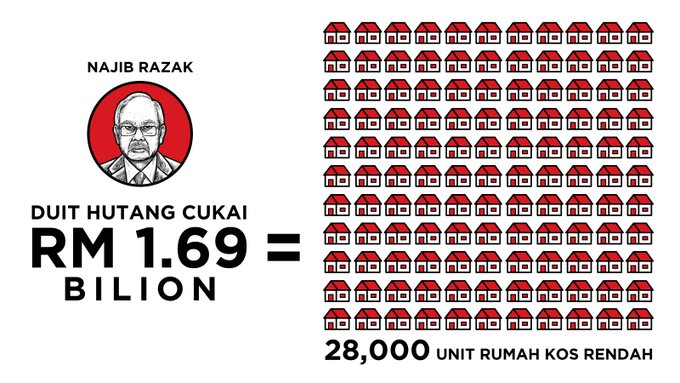 Poteng mahkamah,pi Parliment...tidoq!!!
Apabila Mahathir bangun bercakap saja dlm parlimen, kompom dia diserangan bertalu2 MP dari UMNO. Dia tak mampu nak tangkis sbb dia tiada kekuatan dan jati diri. Soalan paling mudah ditanya oleh MP dari UMNO iaitu, " Kenapa Tun letak jawatan?", itu pun dia tak boleh nak jawab dengan betoi.

Jawab sajalah, " Saya letak jawatan sbb saya tak mahu Anwar jadi PM dan saya mahu bantu kamu jatuhkan kerajaan PH". Susah sangat ke nak jawab ?
Berbeza dengan Anwar. Bila dia bangun berbahas, sesiapa dari belah kerajaan pintu belakang mahu ganggu dia, kena fikir banyak kali, tak betul cara kena batang hidung sendiri.
Sebab itulah amat jarang ucapan Anwar diganggu kerana dia bercakap dgn fakta, dia menegur benda yg betul dan dia buat apa yg dia cakap. Bila kita ada prinsip dan integriti, jangan takut dgn sesiapa. - Wfauzdin Ns
Bukan kurang tepat tapi mungkin rompakan dibelakang tabir...
So many hands on the knife:
Perikatan Nasional (PN) would have survived by the skin of its teeth had a vote of confidence been taken at the sitting of the Dewan Rakyat. It would have probably mustered just two or three votes more to stay in power.
Its glaring weakness was there for all to see when it removed speaker Mohamad Ariff Md Yusof and his deputy Nga Kor Ming by a mere two-vote majority (111-109). The message is clear and unequivocal: the PN government is clinging to power by its fingertips.
Like a sick patient, PN is limping on crutches supplied by its partners Umno and PAS. It hobbles here and there, not knowing when it will fall and take so hard a knock that it will not be able to rise again.
Every feeble step it takes will be painful because the long knife twisting behind its back is moving deeper and deeper into its political innards. The hands clutching the knife are many, but PN doesn't know who these back-stabbers are.
The friends-traitors could be Umno, which still cannot accept the fact that power is in the hands of Bersatu, an unwelcome party in the public mind. Umno, having tasted power for over 60 years, thinks it has a proprietary right to the country and must return to Putrajaya by hook or by crook.
Umno should have been buried after its ignominious electoral defeat in 2018. But it was resuscitated when it teamed up with PAS under the so-called Muafakat Nasional charter, which aims at closer political cooperation between the two heavyweights.
Umno thinks its fortune has revived and that it deserves to get the lion's share of seats when the 15th general election is called. It doesn't think much of Bersatu, which is heading PN after the turmoil that left Pakatan Harapan in tatters and out of power.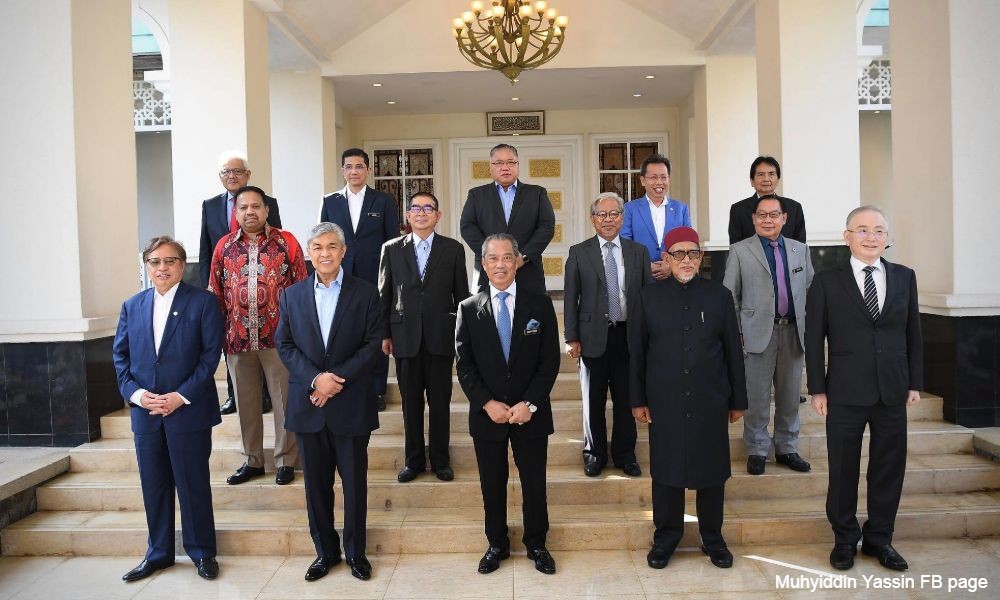 PN's biggest fear is being betrayed by Umno at the last minute. Such treachery can throw a spanner in the works of PN in its bid to obtain its own mandate from the people.
If Umno is the serpent in the grass, PAS is another viper waiting to sting Bersatu into unconsciousness if it gets the slightest opportunistic chance to do so in the race to Putrajaya.
PAS has its own extremist agenda, which is to paint the whole country green in its undisguised pursuit for an Islamic system of government, which gives short shrift to the concept of unity in diversity or parliamentary democracy.
Its strident doctrine of political Islam, a lethal combination of race and religion, gives hardly any space to citizens of other races and faiths as the party doesn't believe in sharing the political pie with non-Muslims.
PAS can impose its Islamic model unchallenged only if it has absolute power at the federal level, and that means it cannot share federal power with Umno or any other fringe parties.
So, PAS waits in the sideline for signs of more weaknesses in PN that will give it an opening to ditch the coalition and set out on its own journey to glory.
Since Umno's reputation has been tarnished by the brush of corruption, PAS can claim the moral high ground and go into the campaign with solid Islamic credentials. It doesn't need any partners to rewrite a new, terrifying chapter in the political history of the country.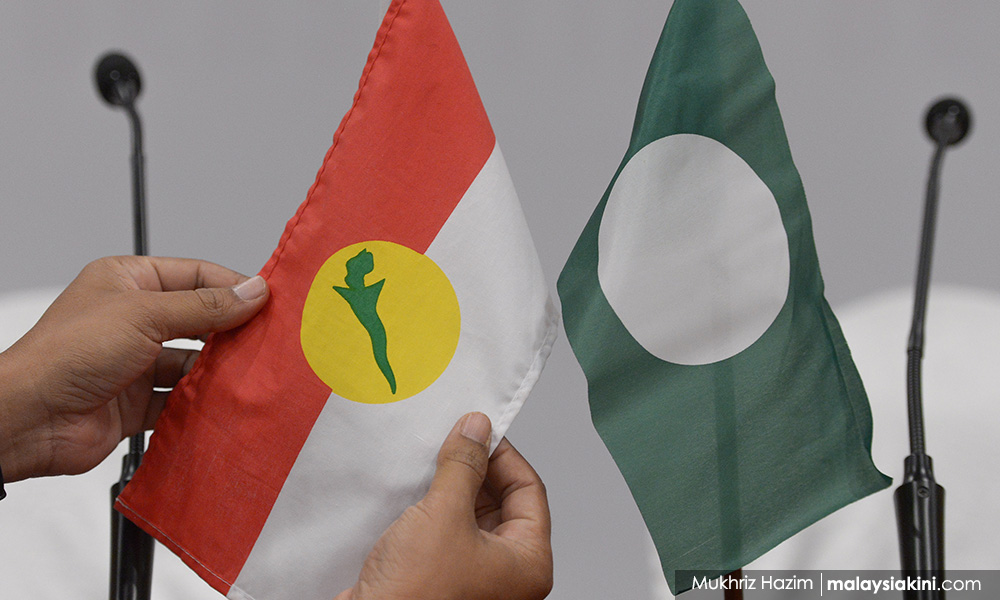 PN must also be feeling anxious about the loyalty of the other insignificant mosquito parties like MCA and MIC, which only breathe on the oxygen supplied by Umno and PAS.
MCA and MIC have become largely irrelevant after suffering massive setbacks on the electoral battlefield. MCA can only boast two MPs while MIC has been reduced to having just one miserable MP.
The other partner, a coalition of parties in Sarawak called Gabungan Parti Sarawak, carries very little clout outside of the state. But PN needs them to keep its head above the water.
All these coalition parties are tiny insects that can easily be squashed, but for the protection of the two bigger brothers. Still, their loyalty to PN is brittle and they can bolt from the stable if PN hits rock bottom.
PN has a massive headache to keep the coalition intact in the face of a strong opposition bloc. It desperately needs every hand on deck to steer its wobbly ship into safe harbour.
Traitors are lurking at every dark corner, closely watching for the right moment to strike. Bersatu might taste its own medicine - betrayal - and that would sound the death knell for its ailing coalition. - Philip Rodrigues,mk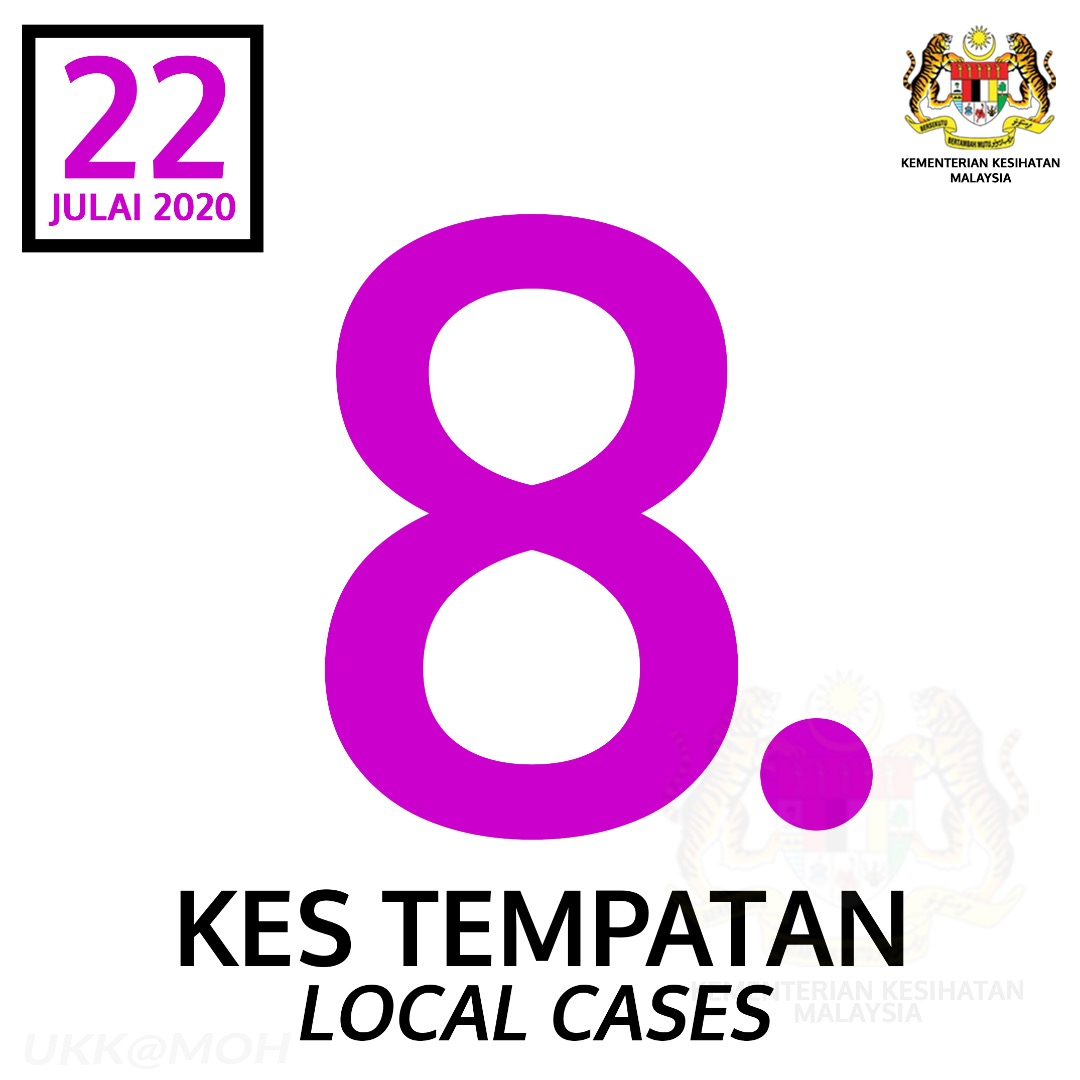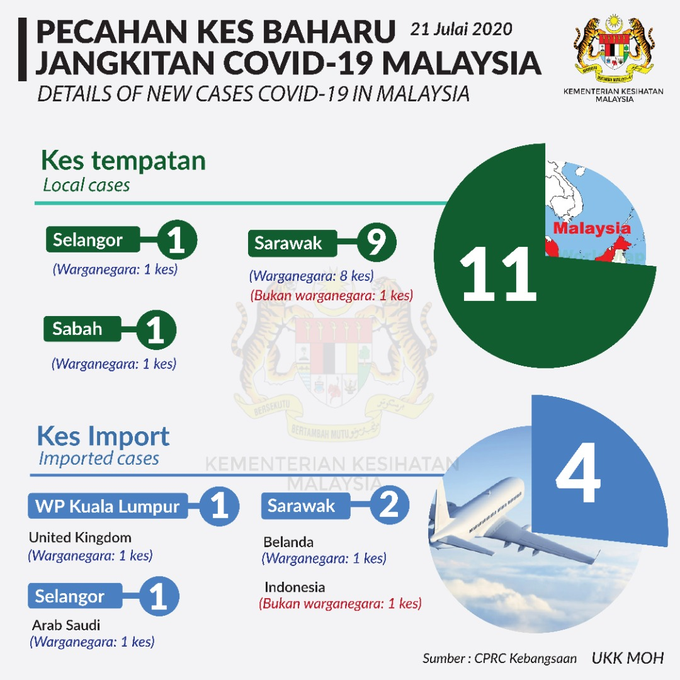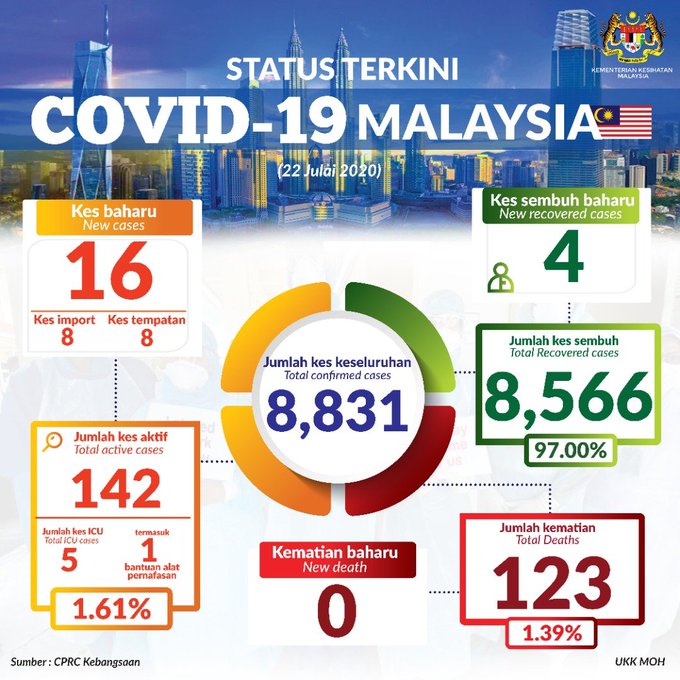 cheers.