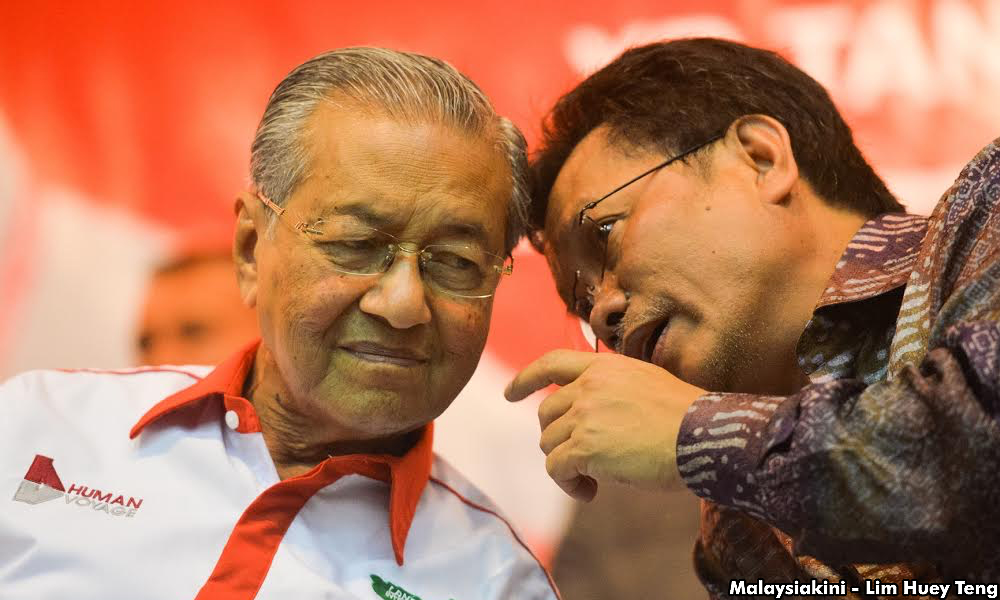 Could one-day parliament be
enough to replace the PM after all?...
A swift exit of the Perikatan Nasional coup coalition is now on the cards. A vote of no confidence against PM Muhyiddin Yassin has now been officially sought through Warisan president and Sabah chief minister Shafie Apdal.
FROM disgruntled UMNO leaders getting vocal over discontentment with his government, to official statements from within his own party, the past week has seen Prime Minister Muhyiddin Yassin's grip on power seeming ever more uncertain.
The move to bring his Bersatu party back to the Pakatan Harapan coalition with statements made by deputy president Mukhriz Mahathir and the Armada youth wing, also echoed by leadership of AMANAH.
Then, the icing on the cake, with Pakatan Harapan leader and PKR president Anwar Ibrahim stating the former ruling coalition would welcome back Bersatu, with conditions.
That leaves just the other partner in the pack, Sabah's Warisan led by chief minister Shafie Apdal.
Well, another leaked document inked with a sign that corresponds to the Semporna MP's unique signature has circulated. Shafie's office do not deny its authenticity when contacted.
The letter, addressed to Mohd Ariff, dated May 1, seeks to table a vote of confidence in that the member of parliament for Langkawi (Dr Mahathir Mohamad) commands the majority support of MPs under article 26 (1) read together with 27 (3) of the Dewan Rakyat rules.

In the letter, Shafie also proposes under Article 43 of the Federal Constitution, that the Yang di-Pertuan Agong's powers to appoint a Prime Minister be implemented via a Dewan Rakyat sitting.
Rogue former PKR MPs led by current International Trade and Industry Ministry Azmin Ali and a Bersatu camp aligned to Muhyiddin, staged a political coup via the infamous "Sheraton Move" that resulted in the fall of PH and the formation of the Perikatan Nasional government. The move also saw Muhyiddin announce Bersatu's departure from the coalition.
However, the two months of Perikatan Nasional's rule has been marred by continuous debacles and controversies, and recently probes by the Malaysian Anti Corruption Commission (MACC) into Covid 19 procurement deals.

UMNO deputy president Mohamad Hasan had last week announced that his party held no formal nor official ties with the Perikatan Nasional coalition, stating that the coalition itself was not an officially registered political entity. - talkedabout
This is a significant development even if the Speaker may decide not to accept. At least, if my memory serves me right, it is the first time that an attempt is made by a member of the Dewan Rakyat to put forward such a motion.
It is even more interesting that the motion is being proposed to expressed confidence not in the sutting Prime Minister, Muhyiddin Mohd Yassin, but instead in the former Prime Minister, Dr Mahathir Mohamad. Of course Shafie Apdal being not on Muhyiddin's side would not propose a motion in his favour.
I may be wrong, but this motion could mean one of two things. Firstly, Dr Mahathir had the support of the majority of the house when he submitted his resignation to the King on the evening of February 23 last or that now he has the same level of support. Dr Mahathir and his supporters had openly claimed that he had more than 114 Dewan Rakyat members behind him on February 29 but was unable to present it to the King.
Let's see how independent and fair the Speaker is in treating this motion by the Semporna MP who is also the Chief Minister of Sabah. - a.kadir jasin
Usul dikemukan oleh ahli Parlimen Semporna Shafei Afdal bertujuan untuk mengadakan undi tidak percaya terhadap Muhyiddin tidak terima oleh Speaker Mohamad Arif atas alasan ia mencabar kuasa Yang diPertuan Agong.
Ada sedikit kekeliruan berhubung usul yang cuba hendak dibawa oleh Ahli Parlimen Semporna Mohd Shafei Afdal dan tentang penolakan usul tersebut oleh Yang diPertua Dewan Rakyat Mohamad Arif Md Yusuf.
1. Shafei telah menghantar surat kepada Speaker itu bertarikh 1 Mei 2020 memohon meminta majlis (parlimen) membuat ketatapan bawaha ahli Yang Berhormat Langkawi (Mahathir Mohamad) mempunyai keyakinan majoriti ahli-ahli YB Dewan Rakyat dibawah Peraturan Mesyuarat (26(1) dan dibaca bersama peraturan mesyuarat 27(3) dalam peraturan-peraturan mesyuarat dewan rakyat. (Maksudnya undi percaya kepada Mahathir?).
2. Bagi Speaker setelah meneliti usul atau surat berkenaan ia didapati tidak selari dengan Perkara 43 Perlembagaan Persekutuan kerana ia mempertikai kuasa Yang di Pertuan Agong dalam urusan melantik Perdana Menteri, maka ia tidak membenar usul ahli Parlimen Semporna ini dibawa dalam Majlis Mesyuarat.
Spekaer telah memaklumkan surat balasan itu pada 5 Mei, 2020. Sedikit aneh kenapa surat Shafei itu diviralkan baru hari ini, 7 Mei bukan pada 5 Mei?
Penjelasan Speaker mengenai penolakan itu sudah jelas dan ia tidak perlu dipertikaikan lagi. Tidak berbangkit kalau Speaker itu bekas ahli Parti Amanah Negara, atau apa, ternyata beliau dalam kes ini telah bertindak secara betul.
Saya yakin Muhyiddin Yassin telah berunding dengan Speaker dan bertanya apa-apa kemungkinan berlaku dan implikasinya kalau sidang diadakan lebih daripada sehari? - mso
Speaker tolak usul undi percaya Tan Seri Shafie Afdal, kita nak tunggu usul undi tak percaya Tun M pula, nak kena tolak jugak ke tak,esok keputusannya.
Sidang cuma 1 hari saja. Dah tentulah takdak undi belah bagi,takdak bahas penuh titah Di Raja pasai tak cukup masa. Apatah lagi nak bahas pasai perbekalan tambahan dsbnya...
Nampak sangat depa ni penakut. Nampak sangat gomen bekdo ni penipu,tak yakin yang depa tu mempunyai bilangan yang cukup utk jadi sebagai sebuah gomen yang bermaruah.
Orang jahat memang sentiasa hidup dalam ketakutan... - f/bk
Zahid's daughter's RM800 fine
displays a bad example to rakyat...
The Movement Control Order (MCO) during the coronavirus pandemic does not mean the rakyat, and especially the press, should stop asking questions in their effort to bring the rich and powerful to account. If we are to fight injustice successfully, we must continue to ask searching questions of those with powerful political connections, including the "untouchable elites" in society, who openly flout the laws and go unpunished.
We scrutinize not because we want to humiliate or seek attention. We do this so that the ordinary rakyat, especially those without a voice, will stop being abused by the mighty, especially in a society which is oppressive. On May 5, former deputy prime minister Zahid Hamidi's daughter Nurul Hidayah, and her husband Saiful, were both fined RM800 for flouting the strict MCO rules.
Photos of Nurul and Saiful meeting deputy environment minister Ahmad Masrizal Muhammad and minister in the prime minister's department Zulkifli Mohamad Al-Bakri, were uploaded on her Instagram account on April 20. Only a proud and arrogant individual would make public the fact that she is able to visit ministers despite the MCO. Perhaps she believes the law does not apply to her. She challenged the public to lodge a police report if they were displeased with her actions.
As expected, the public reacted with outrage. A few days earlier, they expressed their anger when other Perikatan Nasional (PN) politicians visited areas outside their constituencies in open defiance of the law. They endangered not just their own health but also the health of others whom they mingled with. They made a mockery of the law.
Incredibly, senior minister Ismail Sabri Yaakob denied that deputy health minister Dr Noor Azmi Ghazali and Perak state executive councilor Razman Zakaria had breached the MCO and claimed that they had merely breached the standard operating procedure (SOP) governing movements. Sabri also denied double standards in the government's handling of the case.
Why should we be content with allowing our politicians and their family members to behave in an arrogant manner and permit them to think the law does not apply to them? Many of us wonder if Nurul and the other politicians who breached the MCO rules would have been investigated if the public had not vented their fury on social media?
Another disturbing fact about Nurul and Saiful's court appearance is that members of the press were barred from the court room, and thus were unable to report on the court proceedings. Why did the magistrate allow this to happen?
This is another failure of the judicial system under Muhyiddin. The politicians and politically well connected people appear to get only a fine and escape a jail sentence, when instead they should be setting an example and therefore should receive the most severe of punishment.
Former Umno-Baru minister Adnan Mansor once said RM2 million was like pocket money to him. Zahid, Nurul's father, is on trial for the misappropriation of RM31 million funds belonging to a charity. It was disclosed that he and his wife paid over RM72,000 for road tax per year for a fleet of luxury cars and superbikes. This is more than a lifetime's earnings for a simple farmer. Naturally, people are angry that Nurul received a RM800 fine and was spared a jail sentence.
Last week, a single mother was jailed for one month, but on appeal, her sentence was commuted to an RM1,000 fine. She had already spent eight days in jail and had to borrow money to pay her fine. On top of that, she had to make special arrangements for the care of her 6-year-old son. She had only gone to buy a drink for her son.
A student was fined RM1,000, as was a retiree who went out to buy food. They old man was charged for flouting the MCO, and then had to wait seven and a half hours for his case to be heard. By the time the sentence had been passed, the banks were closed, and he had to spend the night in jail. Where is the court's compassion especially as it delayed the hearing and contributed to the man's inability to post bail?
The hypocrisy of the judicial system does not sit well with the rakyat. They see that the rich and mighty who have no reporters at their trial, are fined a small sum of money and as we have seen in most high-profile trials, are not handcuffed or dressed in the orange prison gear.
Another interesting fact is that a two-tier system of investigation exists. The poor are speedily brought to trial, whereas the well connected are only brought to justice after much public outrage and even then the cases are subject to delay and umpteen excuses, such as falling ill on the day of trial.
The MCO has exposed the skewed system of justice in Malaysia. Not everyone is able to receive fair and equal justice and the law of the jungle prevails in the nation, where only those with strong political ties escape scot-free or receive just a rap on their knuckles. For a nation to succeed, it needs a strong, independent judiciary, which is not governed by fear or favor.
In his first public address to the nation, Muhyiddin Yassin claimed that he wanted to save Malaysia, but the opposite is true. It is apparent that Muhyiddin does not care that under his rule, Malaysia will be known for a justice system that practices double standards and is tainted by taunts of hypocrisy. - Mariam Mokhtar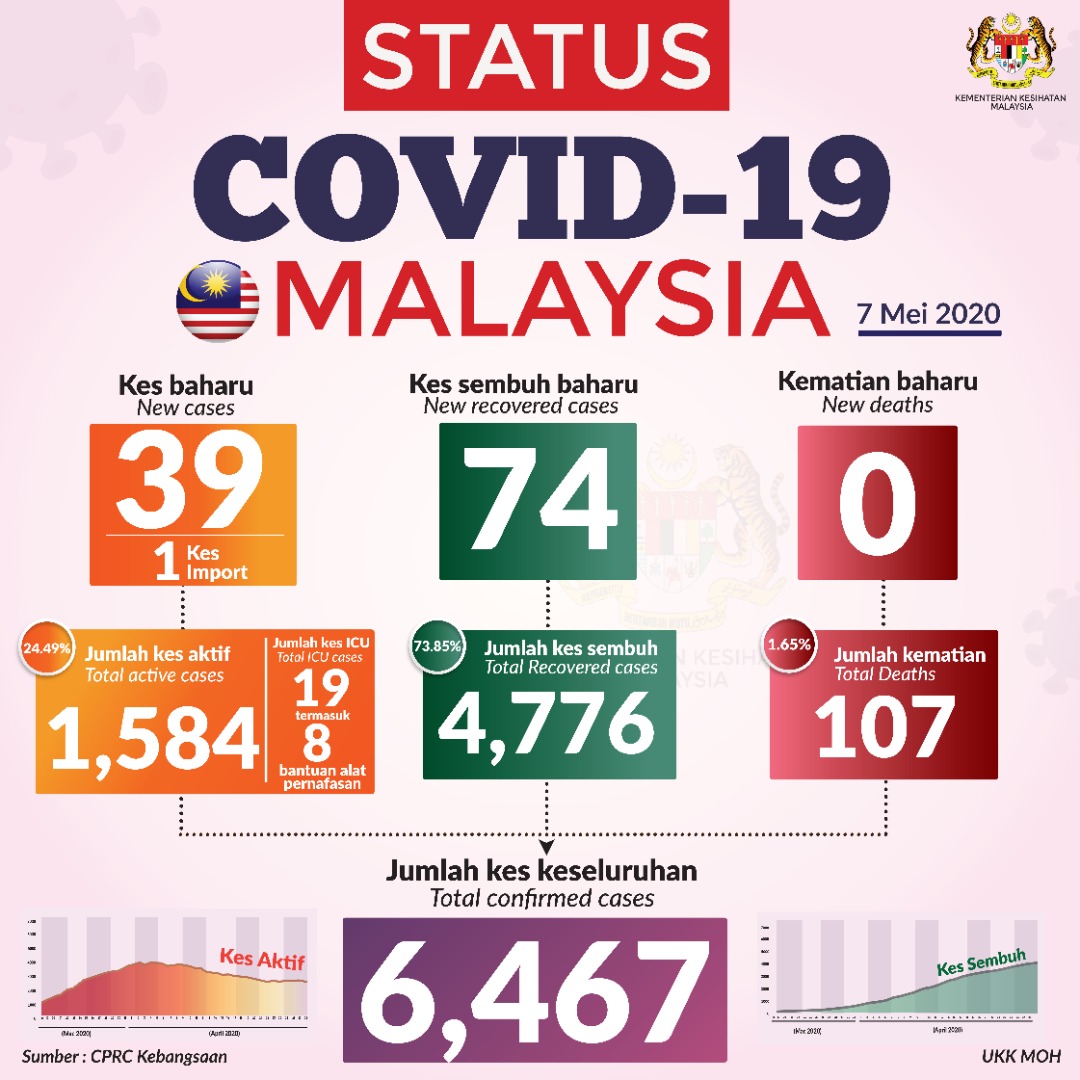 cheers.