Saya jarang ambil tahu tentang hal ehwal ahli-ahli politik kebelakangan ini, tetapi hari ini ada berita yang menyayat hati.
Bagai sudah jatuh ditimpa tangga, setelah hilang kerusi empuk di Putrajaya, kini bangku kayu di kandang tertuduh menyebabkan punggung Dato' Seri Najib diberitakan sakit.
Dalam hal ehwal berkenaan kandang, saya banyak cerita lama. Kandang lembu pun saya pernah lawati, kandang tertuduh sudah jadi mainan.
Dato' Seri Najib bernasib baik kerana dilayan baik tidak seperti kami ahli politik pembangkang di zaman beliau berkuasa. Beliau tidak perlu berkaki ayam, tidak perlu digari dengan rantai dengan tertuduh lain dan berjalan berangkai-rangkai, tidak perlu memakai pakaian seragam lokap berwarna ungu.

Turun naik mahkamah dan berada di kandang tertuduh adalah asam garam anak politik di zaman ini. Saya pasrah semasa saya melaluinya kerana itu jalan yang saya pilih.
Walaupun saya tidak mencuri satu sen pun duit rakyat dan berkaki ayam kerana mendedahkan skandal pencurian wang rakyat, saya tidak pernah membantah bila dikenakan gari dan berkaki ayam. Bila duduk di dalam kandang tertuduh, saya berasa lega dan tidak pun bimbang kerana saya tahu saya tidak bersalah.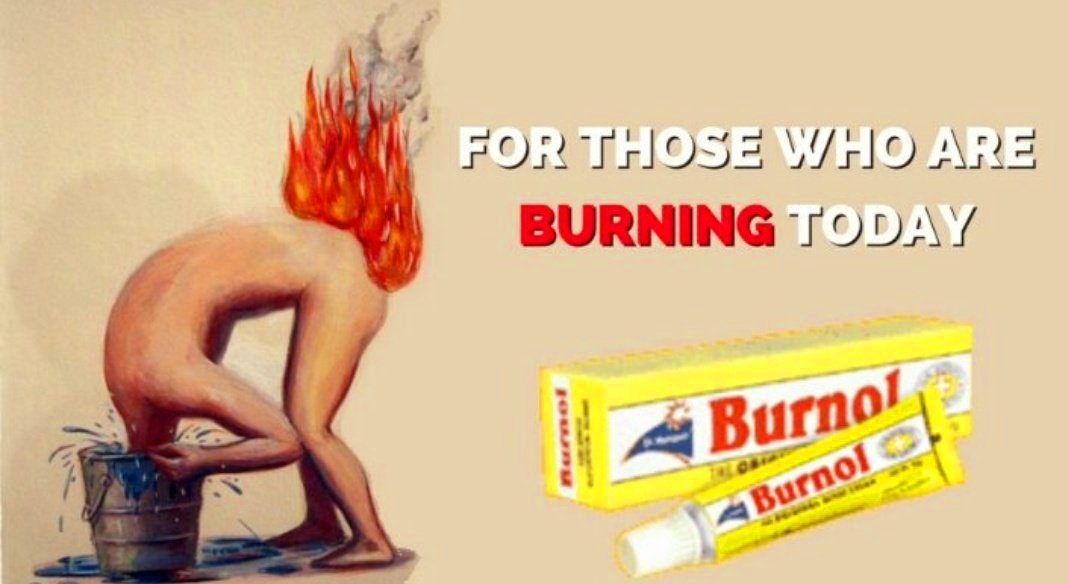 Najib kalu punggung pedih kerana duduk lama
di kandang tertuduh pakailah Burnol...
Kalau pun tidak selesa di dunia, In ShaAllah selesa di akhirat.
Walaupun saya menghargai lawak demi lawak yang terbit dari beliau kebelakangan ini, sewajarnya Dato' Seri Najib tidak perlulah mengadu soal remeh seperti punggung beliau sakit akibat bangku yang keras.
Teruskanlah berjuang untuk rakyat seperti yang bahan kempen jajaan beliau sekarang. Harapnya dapat menebus kembali segala masalah yang dibebankan kepada rakyat semasa beliau menjadi Perdana Menteri dahulu.
Bersabarlah Dato' Seri Najib, kami yang jadi pembangkang dahulu lebih teruk dugaannya. - Rafizi Ramli
Tanpa Najib(A) siapalah Jho Low(B)
Bila Kerajaan tuduh Najib dan Jho Low seleweng dan samun duit 1MDB, si Jho Low begitu lantang nafikan dia terbabit.
Bila Najib tuduh Jho Low yang lakukan jenayah, si Jho Low terus diam diri tidak nafikan. Pelik juga kenapa Jho Low tak kesah Najib tuduh dia jahat. 😁
Jho Low fikir dengan berdiam diri dia dapat membantu Najib menang kes SRC dan 1MDB. Jho Low lupa jika mahkamah sabitkan kesalahan Najib dalam kes SRC, sudah tentulah Jho Low turut sama disabitkan.
Begitu juga andainya Najib menang kes SRC, Najib akan tuduh pula Jho Low sebagai penjenayah dalam kes 1MDB nanti.
Najib akan terus kata dia mangsa penipuan oleh Jho Low.
Cuma Najib lupa bahawa dalam kedua² kes SRC dan 1MDB, dia sendiri diberi kuasa paling besar sebagai Penasihat iaitu satu²nya orang yang ada kuasa meluluskan segala transaksi² berkait dengan penyalahgunaan dan penyelewengan tersebut.
Najib juga lupa bahawa dia sendiri yang lantik Jho Low dalam urusan² transaksi SRC dan 1MDB itu.
Ringkasnya, Penyamun A lantik Penyamun B untuk usahasama dan kerjasama menyamun di dalam rumah sendiri. Pekerjaan menyamun di dalam rumah sendiri sangatlah senang. - f/bk
Keperluan rombakan kabinet...
Bayangan akan berlaku rombakan kabinet sudah diberikan. Persoalnya untuk apa kabinet perlu dirombak? Secara logiknya ada menteri yang tak perform dan masih terkial-kial mencari rentak untuk bertindak. Masih ada menteri tidak tahu memisah dan menggunakan kuasanya dengan KSU. Ada KSU bertindak menjadi lebih sudu dari kuah dan menteri seolah-olah hanya pemegang lesen jawatan sahaja.
Jika itu alasannya maka perlu kabinet dirombak dan menteri yang lemah ditukar ke portfolio lain atau terus digugurkan.
Tidak guna memelihara pokok rendang yang tidak berbuah, menyempitkan ruang dan merugikan masa sahaja.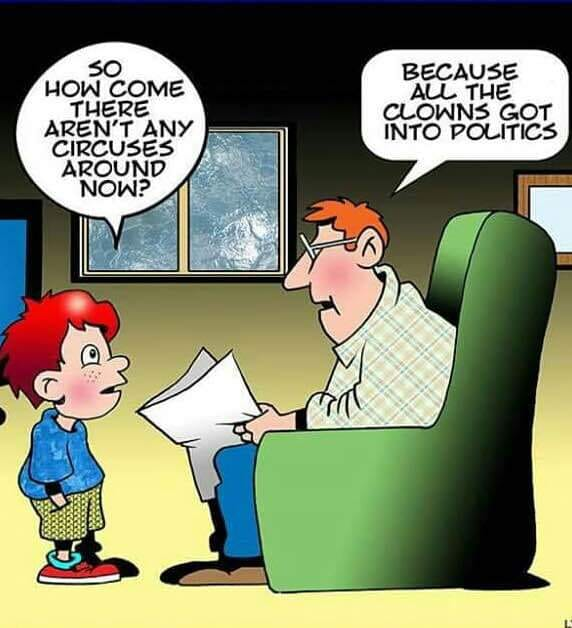 Tiba² dalam riuh randah itu keluar kenyataan daripada Anwar yang para menteri kabinet semuanya ok, mereka bekerja dengan baik menurut penilaiannya. Ikhlaskah kenyataan itu atau sekadar mahu mengambil hati atau sindiran sinis?
Kalau kabinet sudah ok untuk apa hendak dirombak? Keperluan rombak kabinet boleh juga dilihat sebagai isyarat Mahathir serius dan mahu kekal lama sebagai PM lebih dari dua tahun. Ertinya beliau membuat persiapan memperkukuhkan dirinya.
Biarlah kita jujur dan bersangka baik dalam hal ini. Mahathir perlu rombak kabinet sebagai memperkasakan kabinetnya sebelum pamit sebagai PM. Sebab tidak ada apa lagi baginya setelah berjaya menjatuhkan Najib melainkan untuk menaik anaknya. Begitukah? - mso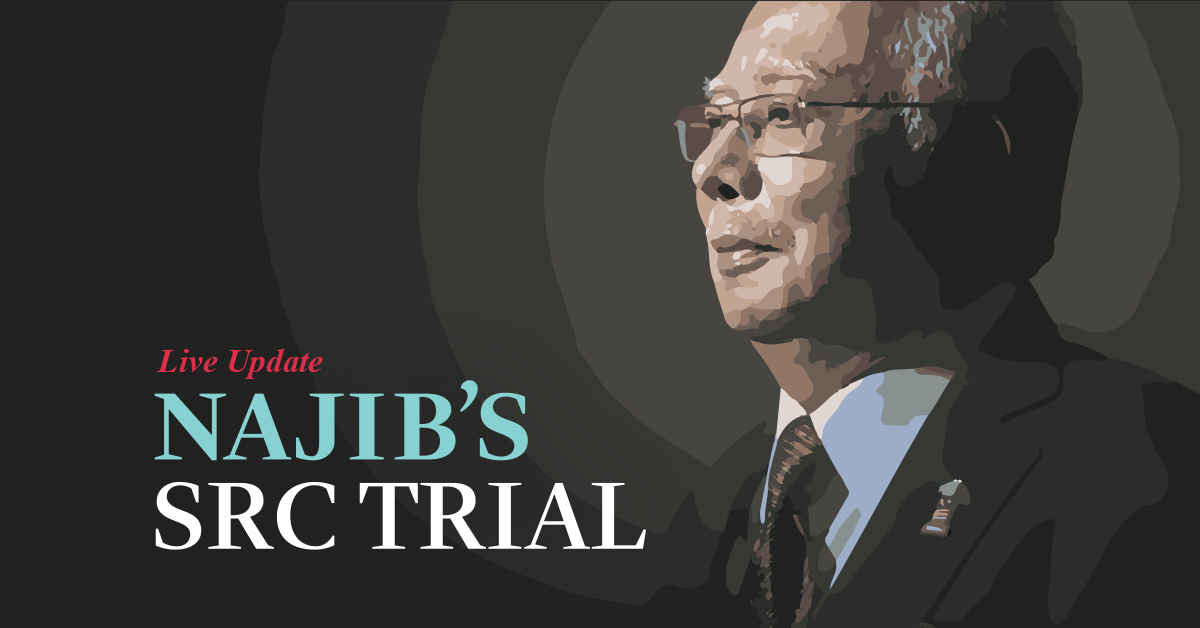 SRC trial - Najib to know on
Nov 11 whether to enter defence...
Najib Abdul Razak will know on Nov 11 whether he walks free or will be ordered to enter his defence on seven charges of abuse of power, corruption and money-laundering involving RM42 million of funds from SRC International.
This followed the Kuala Lumpur High Court fixing the date for its decision on the prosecution-stage of the case against the former prime minister and finance minister, 58 days after the hearing first began on April 3.
The prosecution called a total of 57 witnesses over the course of the trial from Najib's former AmBank relationship manager Joanna Yu to former second finance minister Ahmad Husni Hanadzlah, among others.
Yu, who acted as the liaison between the former premier and the commercial bank in regards to his various bank accounts, testified that Najib spent RM606 million within three years from 2013.
Husni, meanwhile, admitted in court that he lied when he said his resignation as second finance minister in 2016 was not due to the 1MDB scandal, adding he did this because he wanted to protect then-premier Najib.
If judge Mohd Nazlan Mohd Ghazali (below) finds that the prosecution has established a prima facie case (meaning that the prosecution succeeds in establishing a sufficiently strong case that Najib needs to answer), then the court will order Najib to enter his defence against the charges.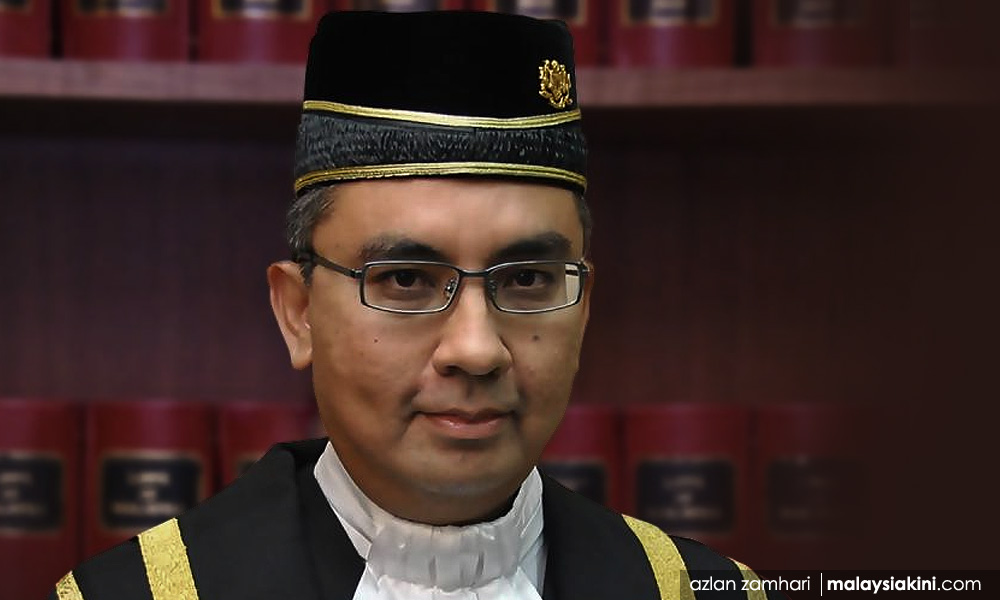 However, if the judge rules that the prosecution has failed to prove a prima facie case on any of the seven charges, then Najib walks out a free man on Nov 11.

"Decision is on Nov 11, three weeks after clarification and final oral submissions.
"If there is no prima facie, the accused (Najib) will be acquitted. But if a prima facie case is found on any (of Najib's seven charges), the defence will be called," the judge ruled after the final witness, MACC investigating officer Rosli Hussain, wrapped up his testimony after seven days on the witness stand.
Nazlan has fixed oral submissions and clarifications for Oct 22 and tentatively on Oct 23 for both the prosecution and the defence.
He said that the two parties need to file their written submissions by Sept 24 and file their respective replies by Oct 15. The judge also set Dec 3 as the first day for the defence stage of the trial if Najib's defence is called.
"Dec 3 and 4 is the start (of the defence stage of hearing). Dec 9 to 12, then Dec 16 to 19," Nazlan said.
Earlier, Attorney-General Tommy Thomas offered 66 witnesses to Najib's defence team. Thomas did this while he was closing the prosecution's case following the completion of Rosli's testimony.
"Since the trial began on April 3, we have completed 57 witnesses. We would like to offer 66 witnesses to the defence should the defence be called. With that, I formally close the case for the prosecution," Thomas said.
Najib's lead counsel Muhammad Shafee Abdullah then raised the issue of whether all the 66 witnesses could be located.
He said the defence was concerned as Rosli during his testimony said the MACC had failed to locate a few of them.
It is understood that the issue of some allegedly missing witnesses would be raised again in the event that the court orders Najib to enter his defence. - mk
Pemandu Gojek nak kepung kedutaan Malaysia
Some 10,000 e-hailing motorcyclists have threatened to stage a protest outside the Malaysian embassy in Jakarta next week. This is after a Malaysian taxi firm founder's comments, which have been described as disparaging, against online motorcycle e-hailing service Gojek sparked outrage in the republic.
The riders are demanding that Big Blue Taxi founder Shamsubahrin Ismail (above) apologises to all Indonesians. CNN Indonesia quoted Igun Wicaksono, president of a national e-hailing riders association, as saying that Shamsubahrin's remarks had demeaned their profession.
"We estimate that some 10,000 e-hailing riders will come down to Jakarta to surround the Malaysian embassy. "From Jakarta, Bogor, Depok, Tangerang, Bekasi, Bandung, Sumatera...they have confirmed their attendance," he added.
Shamsubahrin, in a video (above) which went viral in Indonesia, described Gojek as a service "only for poor people like in Jakarta, Thailand, India and Cambodia." - mk
Org tak tanya harta kamu dtg drp mana,yg org tanya kenapa kamu tak byr cukai? Org tahulah suami kamu tu kaya..Kamu sebut kekayaan kamu itu hasil drp pemberian suami kamu..Kamu kahwin thn 2015 tp kiraan cukai yg kamu tak byr itu bermula thn 2011 lagi..Nak putaq alam apa lagi? - f/bk
"Seronoknya" jadi keluarga Najib. TAK payah bayaq cukai selagi bapak BERKUASA!
Cuma kutuk saja rakyat yg TAK byr sebagai Pengkhianat Negara...f/bk
cheers