'DERMA' RM2.6 BILION

BERLIAN MERAH JAMBU DAN KAPAL MEWAH
MIRANDA KERR
An Open Letter To Really Really Dumb People Only...
On Wed May 9th 2018, we will together be heading to the ballot box. When we make our mark in that box, we will be responsible for choosing which party will govern us over the next five years. We can choose either to prolong our misfortune under a kleptocracy or we can choose a better destiny, as a happy and successful country. It all rests in our hands.
The kleptocracy has ripped off the country diligently and with commitment. We will continue to do that because our multicultural community has not risen up to kick our butts out into the street which could have happened if this were Thailand, Indonesia or the Philippines. Our multicultural community is chicken s_it frightened, peace loving, law abiding and does not want to upset the stable nation, or do anything that can easily inflict a melting pot society like ours.
However just in case they forget, we can remind them about May 13th, we can get Ikan Bakar to wear a towel to Shah Alam, we can get the retards to bring up RUU355 and things like that. Just in case they forget. On the whole, peace loving Malaysians do not want to risk a good country which they call home. We know this very, very well. I believe that most Malaysians would agree with me on that. But if you dont we can always remind you of May 13th. Better keep that in mind.
Chief MO1 is fully committed to continuing this tradition, in serving his (well our) kleptocracy diligently and with passion. This is clear from Super Morons's style of leadership, the rip off ideas and programs our kleptocracy has implemented, and the other rip off plans we have planned to continue making Malaysia the magnificent and wonderful pot of gold that we kleptocrats all know and love so much. Have you kampong people heard of ECRL?
Thank you dear gullible kampong voters. (I know you cant read English ya. Mama just lurves you all for that.) It is so, so easy to be a leader. The possibilities are myriad and unlimited especially among the simple and RM50-for-one-song kampong folks. Who said anything about any "complicated and complex" world of politics. That is on another planet. Here it is much simpler.
For me, my ultimate passion is watching the never ending struggle of our women and families in Malaysia. Even after 63 years of our rule I do not see an end to it. It will never end. We have just been cow-shitting you. ha ha ha. Especially among the Malay Muslims whose fate seems to be worsening.
On my journey with all of you, ( shouldnt it be 'in my journey' ??) I have had the pleasure of taking for a ride women of all stripes, and I have seen with my own eyes the potential we have of taking you all on more rides. Ha ha ha.
If you have eyes, then I have the wool. It shall be your never ending dream that Malaysian women stand as powerful, equal partners to the men of Malaysia, where our men can derive great confidence from knowing that their partners in nation building stand like mountains beside them, unshakable (spell. "unshakeable") and resourceful. It shall be your never ending dream that women fulfill our destiny in uplifting every aspect of Malaysian society, so that our children and generations to come will grow up in a nation that they are proud of. And it shall be your never ending dream that no woman is ever left behind, by the kleptocracy and by society, in any way, shape or form, for as long as the kleptocracy is chosen by we, the people. If we have not been able to make that happen in the past 63 years, what makes you think we are going to make it happen over the next 63 years?
This is my pledge to you; this has been my truest aspiration for the duration of my career, and it will be my absolute dedication for the rest of my time serving you. I believe in the kleptocracy's ideals. I believe in the kleptocracy's abilities. And I believe in the kleptocracy's duties. It has been our tradition to rip off a multicultural and multiracial Malaysia, and to stoke the fears and exploit the differences of our society. We will continue to do so, for the sake of the happiness and success of all of us in the kleptocracy, in shaa Allah. Please keep that in mind. Or we can always remind you of May 13th.
May the gods bless us all.
Cow Mama
The 1MDB Chronicles Episode...
THE DONATION
THE PINK DIAMOND AND THE YACHT
MIRANDA KERR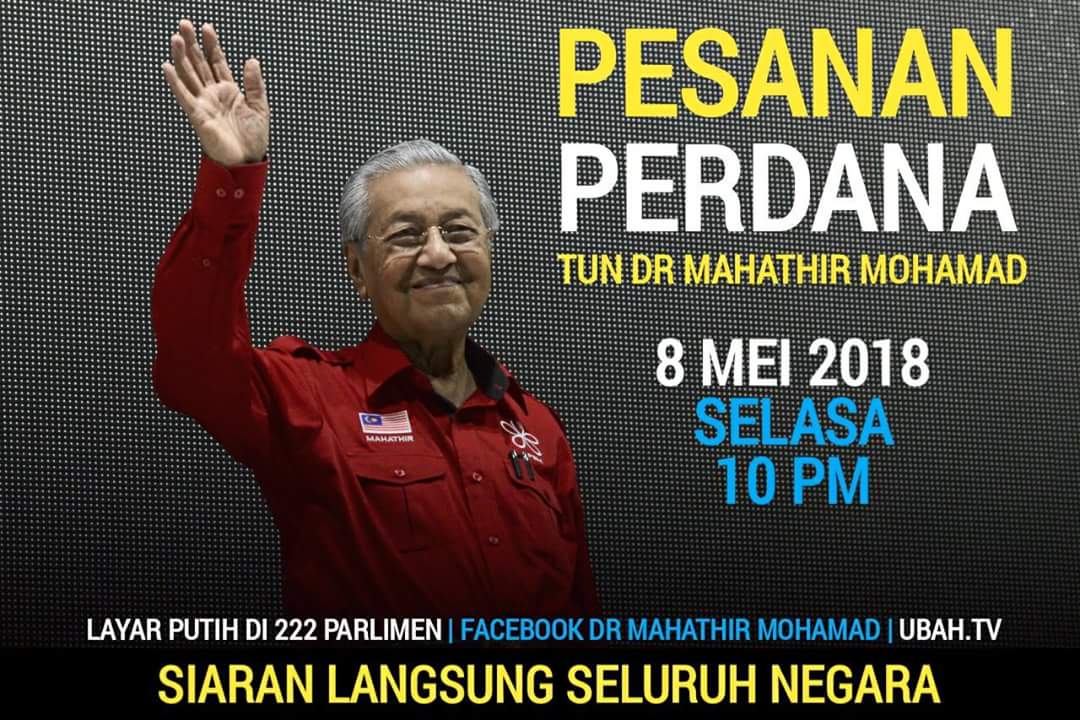 cheers.