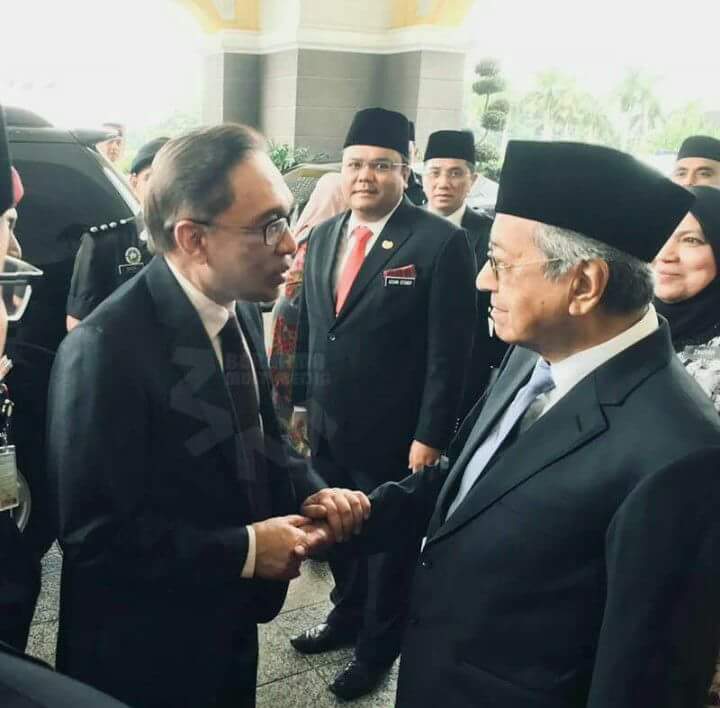 Himpunan Merdeka Rakyat , PJ...
Anwar denies conspiracy in
the delay of his pardon...
PKR de facto leader Anwar Ibrahim has denied any controversy in the delay of his full royal pardon.
Speaking to Malaysiakini at his home in Segambut on the day of his release, Anwar also revealed that he has been pardoned on the basis that his second sodomy conviction had been a "travesty of justice."
"Dr Mahathir Mohamad told me when he met me that it (the pardon) will be done. The meeting will be convened and the procedural papers will be satisfied by Tuesday, he said.
"But when it did not happen on Tuesday, Mahathir called Dr Wan Azizah Wan Ismail and said it will be done on Wednesday.
"She was a little depressed, but Mahathir said, 'Look, it will be done'," Anwar related.
"I was there, and when I asked him whether it was true, he said yes,'it will be done tomorrow at 11am'," he added.
'Your sentence was a travesty of justice'
Anwar was pardoned of all his past records earlier this morning, and was granted an audience with the Yang di-Pertuan Agong to receive it.
"(When I met the Agong today) he said to me that the Pardons Board meeting had gone well.
"And he said that 'You can quote me tonight that I am not giving you a pardon because of my discretion as the Agong, I have the powers.
"'But I am doing it because it (your sentence) was a travesty of justice'," Anwar said.
With the pardon in place, the former Permatang Pauh MP is now free to re-join politics and contest in elections.
However, the 70-year-old indicated today that his official return to politics could be delayed as he intends to spend time with his family, as well as going to universities abroad to give lectures on Malaysia.
Anwar's release comes just a week after Pakatan Harapan's victory over BN, who were in power for over sixty years, and which also saw Mahathir returning to helm the country once again.
About exactly two decades ago, during Mahathir's first tenure as the prime minister, Anwar was sacked as his deputy and was later jailed on a sodomy charge.
In 2015, he was jailed on a second sodomy charge, under the administration of former prime minister Najib Abdul Razak.
Anwar maintains that both sentences were politically motivated.- mk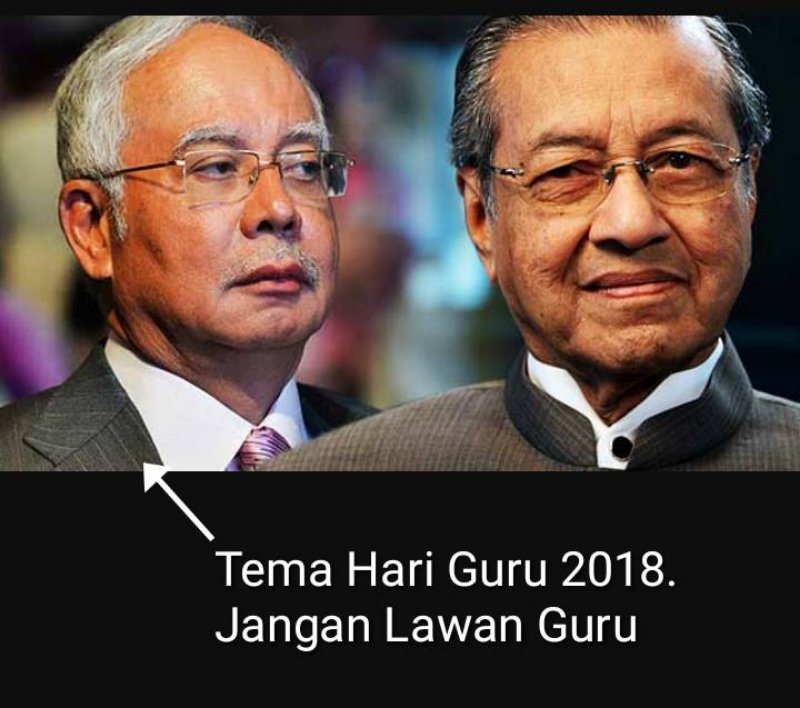 10 Kereta dan 1 Trak Polis Serbu Rumah Najib
Pakatan Harapan sudah didaftarkan secara rasmi oleh Pendaftar Pertubuhan (RoS). Sijil pendaftaran telah ditandatangani sendiri oleh Ketua Pengarahnya, Suriyati Ibrahim dan dikeluarkan sebentar tadi. Ini bermakna keempat-empat parti dalam Pakatan Harapan kini boleh mengguna pakai nama tersebut seperti mana Barisan Nasional (BN). Tidak pasti sama ada Suriyati membeli insurans nyawa atau pelan takaful tertentu berhubung perkara ini.
GST 0% BERMULA 1 JUN 2018
Susulan daripada pengumuman Perdana Menteri, Dr Mahathir Mohamad sebentar tadi, Kementerian Kewangan telah mengeluarkan kenyataan media rasmi berhubung kadar Cukai Barang dan Perkhidmatan (GST). GST akan dikenakan kadar sifar peratus (0%) bermula 1 Jun 2018 dan kutipan GST dihentikan berkuat kuasa serta merta.Semua peniaga yang berdaftar perlu mematuhi penetapan pengenalan kadar sifar ini.