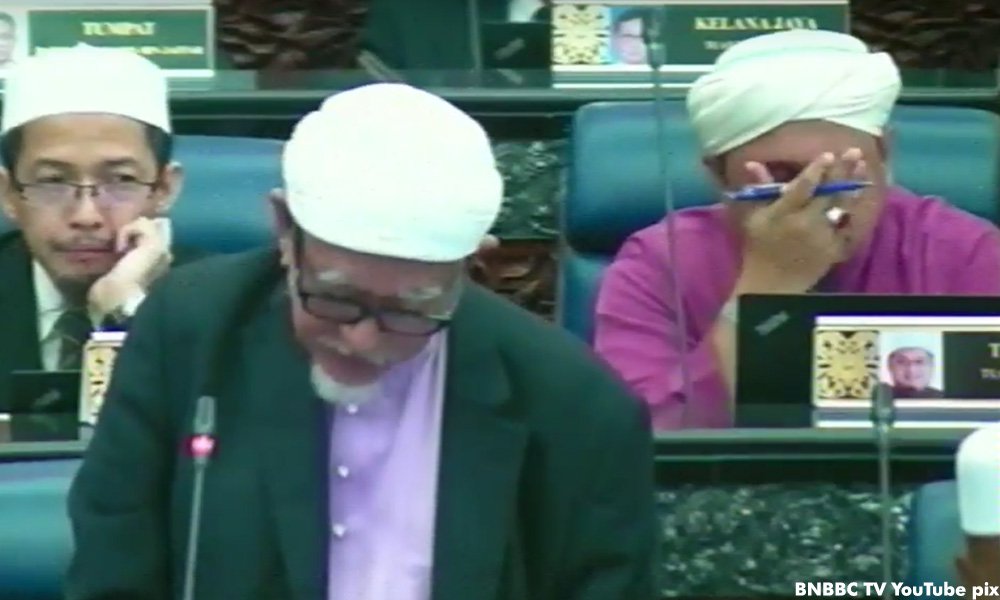 Did Nasrudin shed tears over the 2.6b in MO1's account?
UMNO dan PAS didakwa memanipulasi Parlimen secara terancang bagi tujuan politik.
Kesal dengan perkara itu, Ahli Parlimen Bagan, Lim Guan Eng berkata, prosedur Dewan Rakyat tidak harus dipermainkan.
"Nampaknya satu mainan politik yang memainkan jiwa rakyat. Tak pernah berlaku dalam Parlimen satu isu ditangguhkan sungguhpun ada masa.
"Saya rasa perkara ini boleh dijawab oleh Barisan Nasional (BN) ikut rentak masing-masing. MCA, MIC, Gerakan masing-masing ada jawapan mereka. UMNO ada jawapannya, semua ada jawapannya.
"Adakah (keadaan) ini mencapai hasrat mana-mana pihak? Saya rasa rakyat tahu apakah jawapannya. Pakatan Harapan akan terus bersama memberi tumpuan kepada isu utama iaitu skandal 1MDB dan skandal-skandal lain," kata Setiausaha Agung DAP itu di lobi Parlimen hari ini.
Ahli Parlimen Bandar Kuching, Chong Chieng Jen pula berkata, strategi sekutu itu bermula apabila Menteri BN dalam sidang Dewan Rakyat semalam menangguhkan sesi mesyuarat yang berlarutan sehingga 5.00 pagi hari ini.
Ia disusuli dengan kebenaran Speaker Dewan Rakyat untuk usul persendirian Presiden PAS, Datuk Seri Abdul Hadi Awang yang dikenali sebagai RUU355 dibentangkan dan disokong dalam sidang hari ini, jelas Chieng Jen.
"Selepas ia dibentang dan disokong, Speaker dengan tidak semena-mena menangguhkan mesyuarat tanpa memberi peluang kepada Ahli Parlimen pembangkang untuk menyatakan pandangan dalam mesyuarat tersebut," katanya dalam kenyataan, hari ini.
Tan Sri Pandikar Amin Mulia menangguhkan perbahasan mengenai usul RUU355 atau usul meminda Akta Mahkamah Syariah (Bidang Kuasa Jenayah) (Akta 355) ke sesi mesyuarat yang seterusnya.
Mengulas lanjut, menurut Chieng Jen yang juga Naib Pengerusi DAP, manipulasi dan permainan isu agama oleh UMNO dan PAS ini jelas menunjukkan bahawa parti selain UMNO dalam BN tidak relevan dalam proses membuat keputusan.
Justeru, beliau menggesa agar parti komponen BN selain UMNO memikirkan semula kedudukan dan tugas mereka dalam kerajaan.
"Rakyat tidak harus berterusan diperbodohkan dengan kononnya konsep 'perkongsian kuasa' BN." ujarnya.
Kerana Pandikar, Parlimen jadi sarkas
Dalam pada itu, Naib Pengerusi DAP, Senator Dr. Ariffin Omar ketika dihubungi Roketkini berkata, keputusan Speaker menangguhkan perbahasan RUU355 menunjukkan bahawa Parlimen diturunkan nilainya ke tahap sarkas.
"Apa yang dibuat Pandikar adalah tidak boleh diterima dan menyimpang daripada norma.
"Saya merasakan reputasi Parlimen telah tercalar dan rakyat Malaysia betul apabila mengatakan bahawa Parlimen kini tidak lagi relevan dalam mengangkat isu yang melanda negara," ujarnya.
Malah, kata Ariffin, Parlimen juga dilihat seolah-olah menjadi alat bagi orang kepentingan dalam kerajaan untuk memuaskan nafsu politik mereka. – Roketkini.com
MIC's Subra reveals BN MPs knew Hadi's bill will be tabled but not debated
BN decided to allow Hadi's bill be tabled but not debated, party leaders confirmed
Subra said decision to postpone debate already made by BN Supreme Council
- decision was to allow PAS to present their case
- there was agreement no voting today
- we followed decision of BN Supreme Council," he told reporters
Subra said the BN stand is "best not to go for open debate"
Ostb : Firstly Dr Subramaniam the MIC president has spilled the beans that the BN Supreme Council had already decided in its own meeting that the RUU355 will be allowed to be tabled but it will not be debated.
This means that it was not the Parliamentary Speaker Pandikar Amin who decided if this Bill should be tabled and should not be debated in Parliament. There goes the notion that the Speaker of the Parliament is independent and wise. The Speaker wanted a new toilet.
The second point to note is that it is NOT the DAP that torpedoed the RUU355. The Barisan Nasional's Supreme Council had already decided all by themselves to torpedo the RUU355.
The BN Supreme Council first decided that the BN will not table the RUU355.
This was a serious U turn and a slap in the face for PAS.
Then they allowed Hadi to table the RUU355 (for the SEVENTH TIME ??)
Then they did not allow Hadi's bill to be debated.
Then they have postponed debating the RUU355 to July of this year.
Then they all jumped into the sea . . .
Here is something else. This idea that the RUU355 will be debated in July 2017 is another farce. By July the nation will be ever closer to the General Elections.
Do you seriously think the BN will allow this Bill to be debated and then voted upon in July 2017 when the MIC, MCA and the Sabah, Sarawak parties have openly stated their objections to the bill?
Do you think this Bill will be put to the vote in Parliament in July when there is a strong possibility that the BN components will vote AGAINST the Bill? And embarrass the entire BN, embarrass Moron and embarrass PAS as well just weeks or days before the general elections?
If that happens it would be the first time that the BN component parties would vote against UMNO.
It will also be definitely construed as a vote of no confidence in the Prime Minister.
So I dont think RUU355 is going to happen. This Bill is just not going to happen.
Come July, this Bill will be postponed again and again. It is just a sandiwara between UMNO and Hadi.- ostb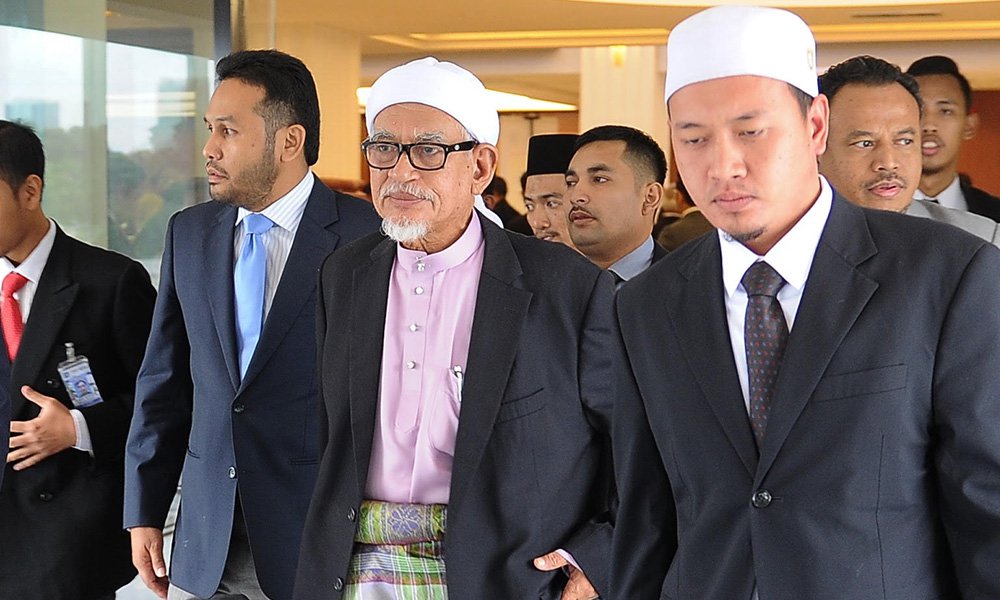 RUU355 Just Sealed GE14 For BN...
We got played. Najib planned it all ahead. As a famous FB personality once said, UMNO will milk RUU355 to their advantage for as long as they can.
UMNO know that RUU355 may damage their relationships with the BN component parties; especially those from Sabah & Sarawak. So it's important that they avoid an open debate about the issue. This is why they planned for it to be tabled (for 2 hours without intervention) and for it to be deferred to the next parliamentary seating, which will be in July.
What happens in between? The milking of RUU355. UMNO and PAS will use this with the rural Malays and some urban Malays too, hi, how are you? They can now say it stronger that DAP are anti-Islam, showing how Kit Siang trying to stop Hadi from tabling RUU355. That PKR are just as anti-Islam. And Amanah are Pakatan Harapan's lackey. Whatever hopes we had on rural Malays are probably completely gone.
At the same time, BN component parties will have nothing bad to say about UMNO's desire to allow RUU355. At least not in open debate. And they will be told, oh we are just milking this to incite Malay hatred towards DAP and Pakatan Harapan. So component party leaders will know; shit, this is brilliant survival election strategy. This is how we stay in power.
And so the component parties will keep singing the Malaysia song, the Abang Johari songs, that will resonance with the urbanites of Sarawak and Sabah. They will continue to vote the component parties, why change something they see as working? The rural parliamentary seats will not vote Pakatan as they had not offered them anything as an alternative government and with BN offering them the bare minimum, their votes are sealed.
Come July when RUU355 will be debated openly in Parliament, Najib will dissolve the Parliament just before the seating and call for general election in September. Dissolved parliament means no debate will happen on RUU355. But he has another 60 days to milk the issue with the Malays until election.
PAS grass roots will feel cheated by Najib. But their top leaders are well informed in advance. Or perhaps just Hadi and Nik Abduh. Tuan Ibrahim is too honest and too pious he shouldn't be kept in the loop. Let him have plausible deniability so he can campaign on RUU355 to the Malays.
Come September, rural Malays will vote BN or PAS. Don't be surprised if UMNO will not contest in PAS seats. Then UMNO-PAS will rule West Malaysia and BN component parties will rule Sabah & Sarawak.
And we relive RUU355 again in parliament after GE14.
Now, it's up to us. The people. At GE14. Go register as voter if you haven't. Keep checking your voting constituencies time and time as they may change. Don't get caught not knowing they change your constituencies at the last minute. - Mujahidin Zulkiffli,f/bk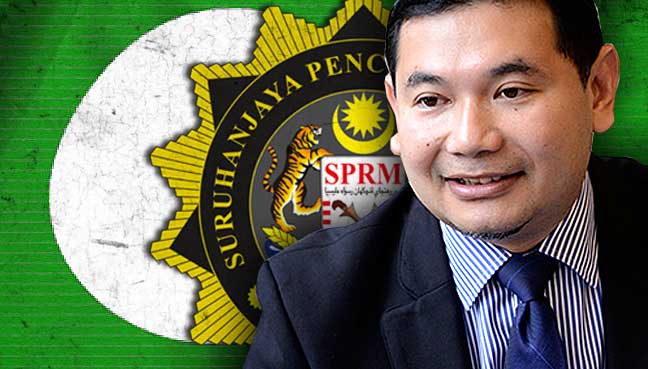 Orang rapat dengan PAS dapat duit Najib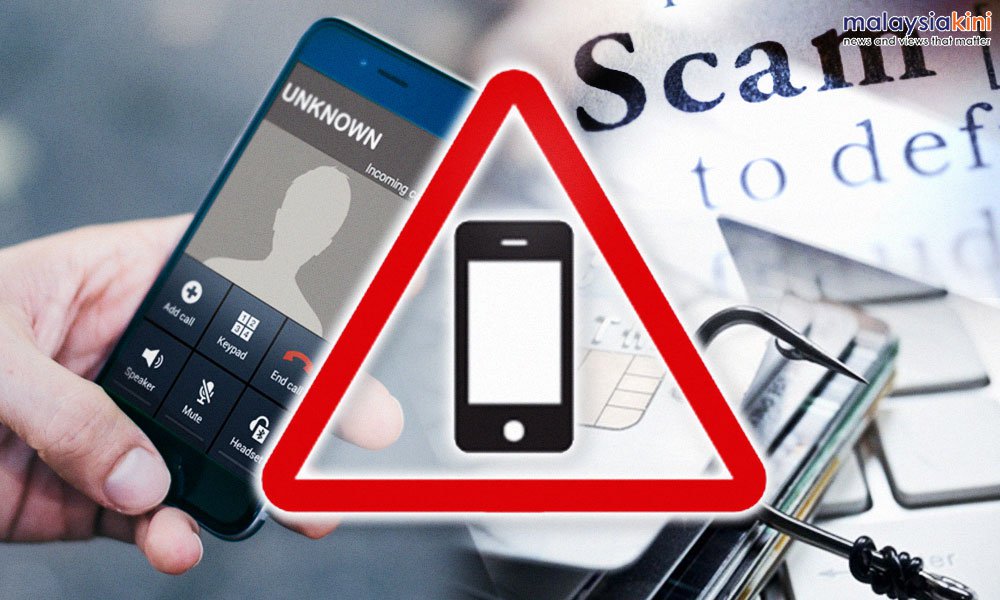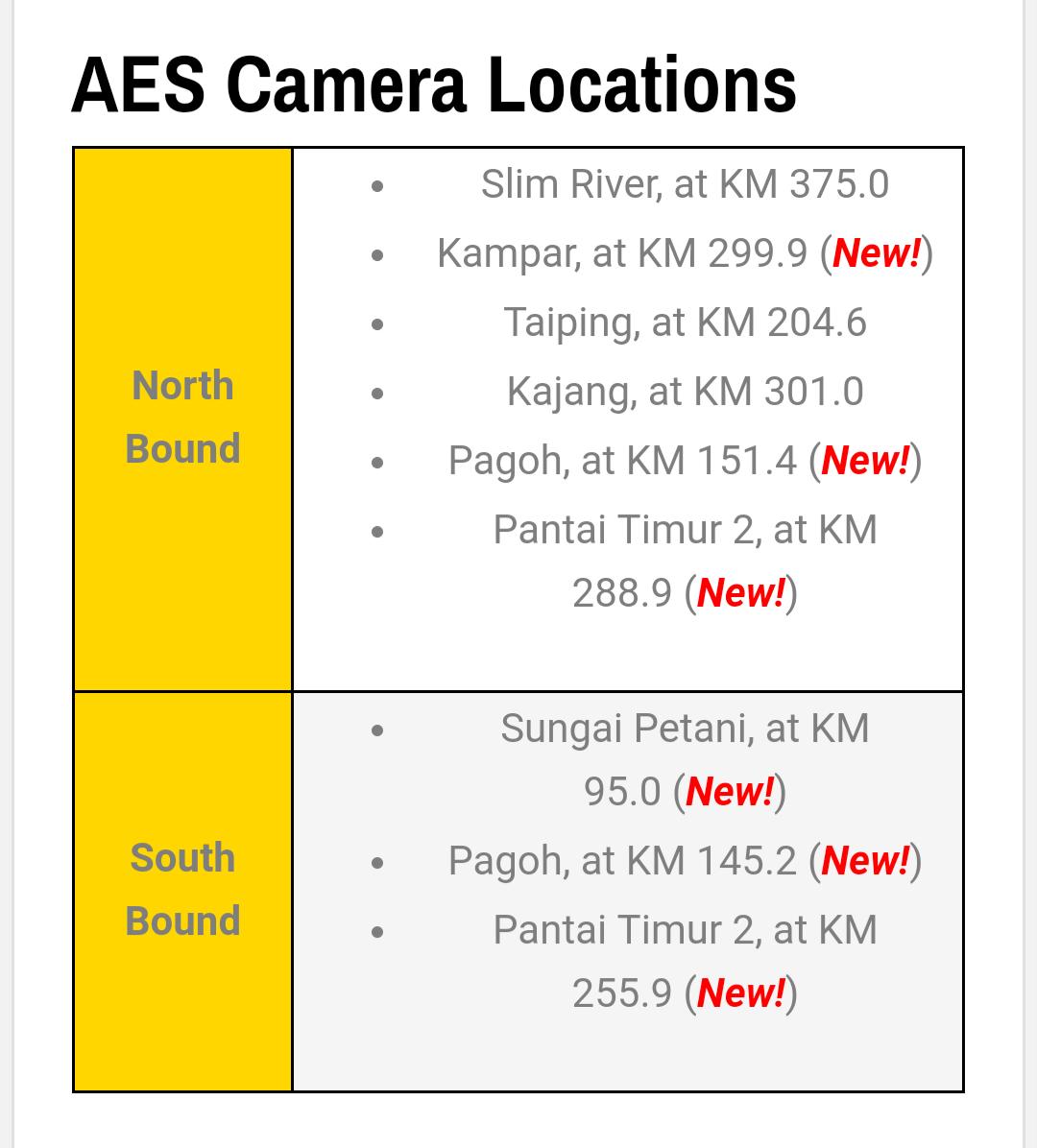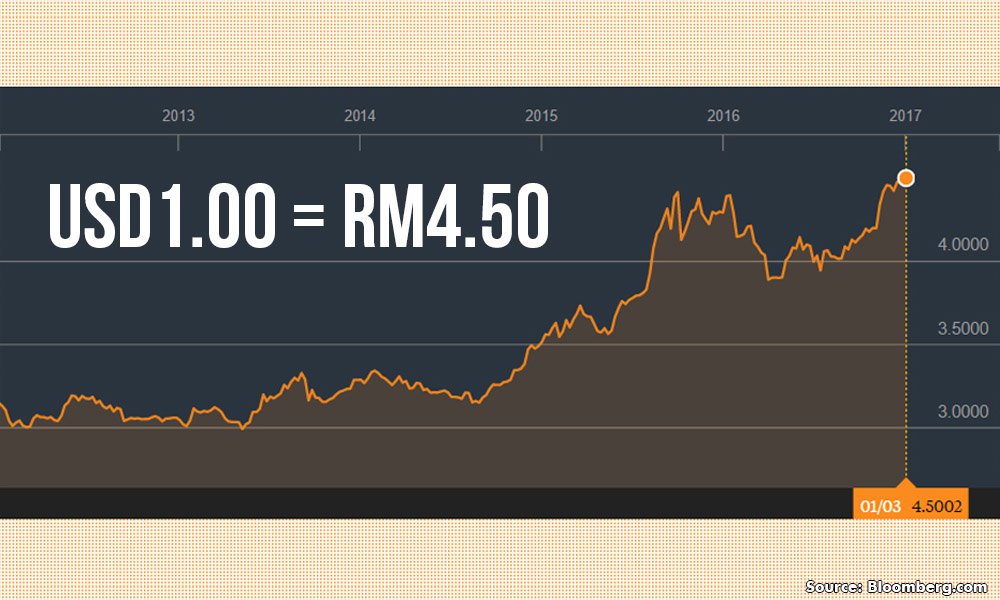 cheers.