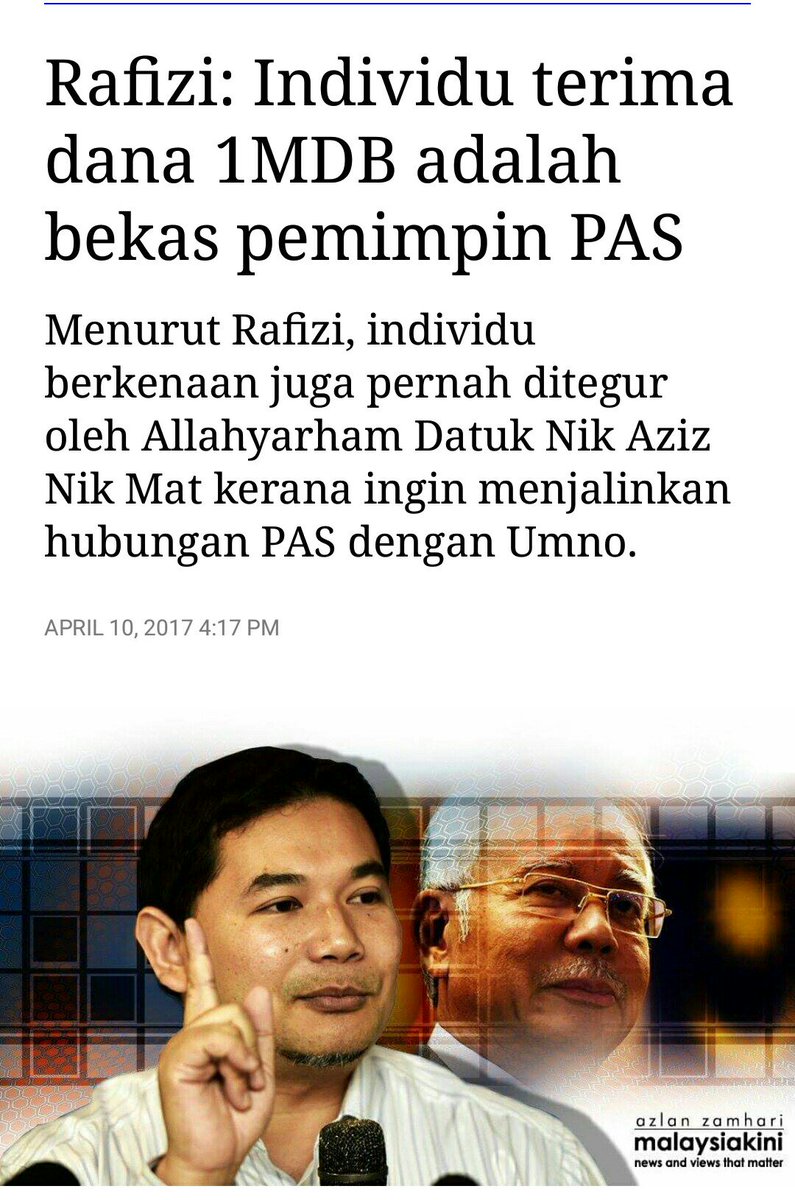 Naib Presiden PKR, Rafizi Ramli, hari ini mendakwa individu yang menerima dana daripada 1MDB adalah bekas pemimpin kanan PAS.
Katanya, tindakan individu itu menimbulkan kemarahan bekas Mursyidul Am PAS, Allahyarham Datuk Nik Aziz Nik Mat kerana ingin menjalin hubungan antara partinya dengan Umno.
"Beliau menjadi jambatan antara Umno dan PAS," kata ahli Parlimen Pandan itu kepada Malaysiakini.
Malah, menurut Rafizi, individu berkenaan pernah ditegur oleh Nik Aziz dalam beberapa kejadian.
Walau bagaimanapun, pemimpin PKR itu masih merahsiakan identiti individu berkenaan dan berkata, beliau akan mendedahkan butirannya minggu ini.
Disoal mengenai sejauh mana kekukuhan bukti yang dimilikinya, Rafizi menjawab: "Saya fikir ia akan memfokus segala-galanya dan usaha menutup isu 1MDB. Ia akan membawa fokus semula kepada 1MDB."
Kerajaan menafikan terdapat usaha cuba menutup isu 1MDB walaupun firma pelaburan negara itu menjadi subjek tumpuan siasatan pelbagai negara dengan beberapa individu didakwa berhubung kes itu di Singapura.
Sementara itu, Rafizi berkata beliau perlu menunggu beberapa hari sebelum mendedahkan maklumat lanjut kerana mahu menjelaskan isu pindaan Akta Mahkamah Syariah (Bidang Kuasa Jenayah) (Akta 355) mengikut perspektif Islam.
Beliau berkata umat Islam perlu diberitahu bahawa lebih banyak perdebatan diperlukan berhubung isu itu berbanding apa yang digambarkan oleh Umno.
"Selepas ini, jika saya dedahkan individu itu, rakyat akan lebih memahami," katanya.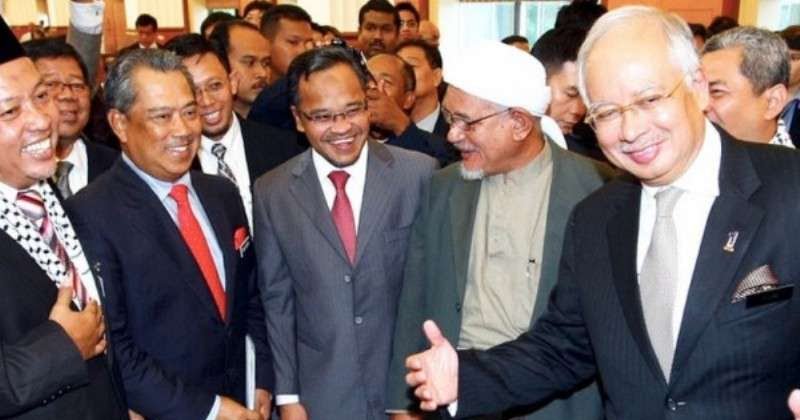 Minggu lalu, Rafizi membuat kejutan apabila mendedahkan terdapat individu yang rapat dengan PAS menerima dana daripada akaun bank peribadi Perdana Menteri Datuk Seri Najib Razak.
Sehubungan itu, beliau mencabar Presiden PAS Datuk Seri Abdul Hadi Awang untuk mengulas dakwaannya.
Dakwaan Rafizi itu dibuat pada hari terakhir sidang Dewan Rakyat Mac-April lalu selepas Speaker Tan Sri Pandikar Amin Mulia menagguhkan perbahasan usul Hadi untuk meminda Akta 355.
Pemimpin PAS itu menafikan dakwaan Rafizi, dan mencabarnya membuat laporan kepada Suruhanjaya Pencegahan Rasuah Malaysia (SPRM) jika dirinya mempunyai bukti seperti yang didakwa.
Walau bagaimanapun, Rafizi berkata SPRM telah memiliki bukti berkenaan ketika mereka menyiasat 1MDB.
Najib juga menafikan dirinya menyalahgunakan wang rakyat untuk kepentingan peribadi, dan mendakwa bahawa dana RM2.6 bilion dalam akaun peribadi miliknya adalah sumbangan dari keluarga diraja Arab Saudi dan bukannya berasal daripada 1MDB.
Peguam Negara Tan Sri Mohamed Apandi Ali juga telah membersihkan perdana menteri daripada sebarang salah laku. - mk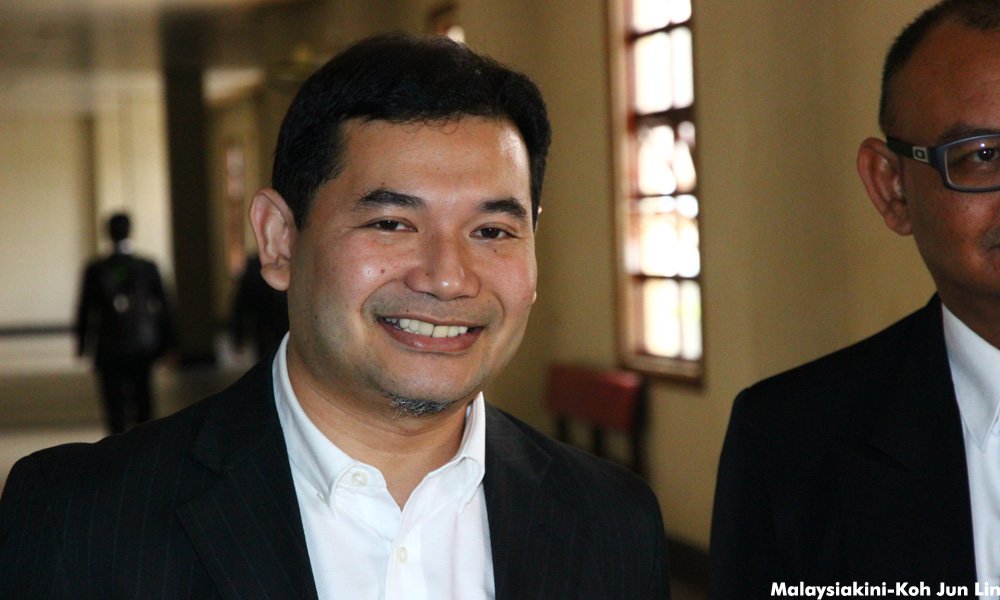 Rafizi claims person who got
1MDB funds is an ex-PAS leader...
Shedding a little more light on his startling claim that a person close to PAS had received 1MDB funds, PKR vice-president Rafizi Ramli said this was a former top ranking leader in the Islamist party.
"He has been a bridge between Umno and PAS," the Pandan lawmaker told Malaysiakini.
Rafizi also claimed this individual had been admonished by the late PAS spiritual leader Nik Abdul Aziz Nik Mat on several occasions for attempting to forge ties between Umno and PAS.
However, still holding the cards close to his chest, the PKR leader said he would expose the details later this week.
Quizzed on how serious is the evidence he has in his possession, Rafizi replied: "I think it will refocus everything and the cover-up on 1MDB. It will bring back the focus to 1MDB."
The government has denied that there has been a cover-up in the 1MDB issue despite the wealth fund being the subject of numerous international investigations, and several people being charged in connection with the case in Singapore.
Meanwhile, Rafizi said he has to wait several days before revealing more details because he wanted to explain the Islamic perspective of ongoing attempts to amend the Syariah Courts (Criminal Jurisdiction) Act 1965 (Act 355).
He said Muslims must know that there is a lot more to the debate on this issue then what was portrayed by Umno.
"After this, if I reveal the person, the people will better understand the situation," he added.
Last week, Rafizi caused a stir when he claimed to have evidence of an individual, whom he described as being close to PAS, having received the funds from Prime Minister Najib Abdul Razak's accounts.
He challenged PAS president Abdul Hadi Awang to respond to the issue.
Rafizi's allegation came on the last day of the March-April Dewan Rakyat meeting after speaker Pandikar Amin Mulia deferred the debate on Hadi's motion to amend Act 355.
PAS leaders have denied Rafizi's allegation and challenged him to file a report with the Malaysian Anti-Corruption Commission (MACC), if he has the proof as claimed.
However, Rafizi claimed that MACC had already established this in its course of investigating 1MDB.
Najib has also denied abusing public funds for personal gain, and claimed that the RM2.6 billion in his personal accounts was a donation from a Saudi royalty and did not originate from 1MDB.
UMNO sedang membunuh PAS...
Pengumuman PAS menerusi Naib Presidennya Datuk Idris Ahmad bahawa parti itu akan bertanding di 80 kerusi Parlimen dalam Pilihan Raya Umum (PRU) ke-14 akan datang merupakan bukti bahawa PAS sedang bekerja untuk UMNO.
Tindakan PAS itu kata Pengarah Biro Pendidikan Politik DAP Johor, Mahdzir Ibrahim secara tidak langsung akan memberikan kelebihan kepada UMNO untuk menang.
Ia ekoran PAS merasa cukup terhutang budi kerana UMNO berjaya membawa pentas lakonan RUU355 di parlimen dengan cukup licik.
"Ini dirasakan oleh PAS sebagai laba politik kepada mereka. Maka PAS dengan bangga dan yakin akan kembali kepada penyokong tegarnya dengan membawa satu kejayaan RUU355.
"Budi UMNO kepada PAS ini akan 'membawa mati' kepada PAS. Ini realitinya," katanya dalam kenyataan hari ini.
Jelas Mahdzir, walaupun di atas kertas undi, PAS menjadi lawan UMNO kerana mereka tidak bergabung dibawah satu logo secara rasmi, tetapi realiti politik menyatakan sebaliknya.
Menurutnya, kerjasama PAS dan UMNO ini juga dapat dilihat jelas berdasarkan kenyataan dan tindakan yang dibuat pemimpin-pemimpin PAS sebelum ini.
"Haji Hadi juga pernah 'kantoi' dengan ucapan untuk mengagih-agihkan kawasan PAS dan UMNO untuk diperintah," katanya.
Ini termasuk kenyataan PAS yang pernah memberi gambaran bahawa mereka sanggup kalah dalam pilihan raya asalkan 'Islam' (RUU355) berjaya dibentangkan di Parlimen.
Walaupun mungkin segelintir pemimpin PKR dan Parti Pribumi Bersatu Malaysia (PPBM) akan terus berusaha untuk memujuk dan berunding dengan PAS agar berlembut di saat akhir, Mahdzir menjelaskan ia tidak akan menjamin apa-apa rundingan.
"Bala ini akan ditanggung bukan sahaja ke atas parti yang berunding dengan PAS, malah semua parti juga menerima akibatnya.
"Kepimpinan PAS pernah membelakangkan perjanjian. Ketika mereka bekerjasama secara rasmi dalam Pakatan Rakyat (PR) pun mereka masih gagal menghormati perjanjian yang telah ada hitam putih, apatah lagi sekarang yang tidak ada hubungan rasmi dengan PKR dan PPBM," katanya lagi. – Roketkini.com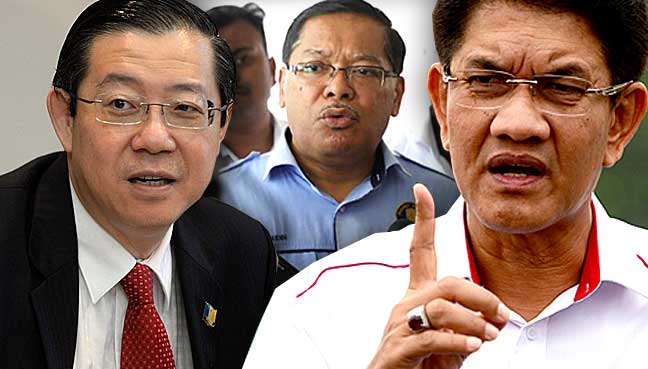 Bring it on, says Guan Eng
on motion for him to resign...
Chief Minister Lim Guan Eng does not mind Umno filing a motion to demand his resignation over his ongoing corruption trial at the Penang State Assembly sitting next month.
He says it is the party's right to do so.
He said the state assembly, unlike Parliament, allows those from the opposition to table motions as they wished.
"Can, why not? We are a democracy. We allow motions to ask for my resignation," he said when told about Umno's intention at a press conference at his office here today.
"Even though our motion to ask for the prime minister to resign (at the Dewan Rakyat) was not allowed, Penang will remain a democracy," he said.
Earlier today, Penang Umno chairman Zainal Abidin Osman said state opposition leader Jahara Hamid, who is Umno's Teluk Ayer Tawar representative, will table a motion demanding Lim's resignation due to the corruption charge against him last year.
The move by Umno is apparently to strike back at Lim after he had proposed a motion to condemn Umno's Tasek Gelugor MP Shabudin Yahaya over his controversial remarks on child marriage at the Dewan Rakyat last week.
Lim claimed that unlike Parliament, where he said only Barisan Nasional (BN) motions are allowed while those from opposing parties are not, the assemblies of Penang and Selangor, being states led by DAP and PKR, allowed motions from all sides.
The DAP secretary-general denied he was seeking revenge against Shabudin, a former president of the Penang State Islamic Council.
Lim said he was merely moving a motion to oppose attacks on women, especially when they were victimised by rapists.
He said something ought to be done to respond to comments such as nine-year-olds being ready for marriage, as reportedly uttered by Shabudin.
Lim said if he was seeking revenge, he could have done so by filing a motion on Shabudin's alleged role in selling a government land at a loss of more than RM15 million before this.
He asked his detractors to question why there has been no action on Shabudin over the "cheap" land deal.
"Shabudin's case involves a public loss of funds. In my case, there is no public loss of funds," he claimed.
Last April, Lim alleged that a 3.4ha land belonging to the Penang Regional Development Authority (Perda), which was chaired by Shabudin, was sold to SYT Prestige Sdn Bhd for RM1.42 million. The land was located at Kampung Tok Keramat near MRSM Transkrian in Nibong Tebal.
Lim said the land was sold at that price on July 28, 2015 although the market value was RM16.6 million. He claimed the land had been acquired by Perda on Feb 27, 1986.
According to a state gazette, the land had been earmarked for a "Kg Tok Keramat Housing Scheme".
Perda comes directly under the Implementation Coordination Unit (ICU) of the Prime Minister's Department.
Shabudin later explained the land was sold off cheap as it was close to a river and was prone to soil erosion.
He said a cost-benefit analysis showed it was no longer worthwhile for Perda to pursue its project there as that would incur losses of up to RM10 million.
The site now has 107 built houses that have been abandoned for the past 30 years and which must be cleared first to make way for the sale.
Penang executive councillor Dr Afif Bahardin had lodged a report on the Perda deal with the Malaysian Anti-Corruption Commission in April last year. - fmt
26 media dunia terbabit kalu saman tiap satu RM100juta
senang2 dapat RM2.6 bilion...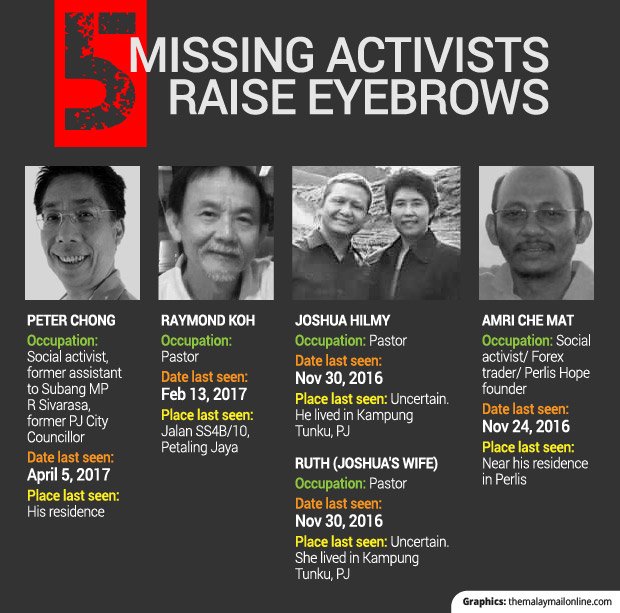 Masa mengubah gaya hidup manusia...
cheers.