Datuk Seri Najib Razak mendakwa Kerajaan Pakatan Harapan (PH) tidak boleh diberi peluang menjaga Petronas lagi kerana telah mengakibatkan syarikat petroleum milik negara itu 'jahanam'. Beliau yang membuat perbandingan penyata akaun suku kedua 2020 Petronas dengan suku pertama 2018 sebelum Pilihan Raya Umum Ke-14 berkata, walaupun rizab wang tunai Petronas jatuh RM8 bilion sahaja daripada RM164.7 bilion kepada RM156.8 bilion, jumlah liabiliti dan hutang Petronas sudah naik RM51.3 bilion daripada RM160.3 bilion kepada RM211.6 bilion.
Bekas Perdana Menteri itu berkata, sepatutnya rizab ekuiti Petronas naik RM94.7 bilion (RM55.3b + RM40.4b) tetapi jatuh RM39.2 bilion pula – perbezaan sebanyak RM133.9 bilion. "Jika Petronas rugi RM21 bilion akibat Covid masa PN (Perikatan Nasional), maknanya PH telah menjahanamkan RM111.9 bilion masa tiada krisis Covid," katanya dalam hantaran di Facebook. - MG
Kalau laporan ini benar dan Mohd Najib bin Abdul Razak siuman, jelaslah yang dia ini kalau tak bohong dan putar-belit memang tak sah.Dia kata tak boleh harap Pakatan Harapan jaga Petronas sebab dalam suku kedua tahun ini (April hingga Jun) syarikat minyak negara itu rugi AS$5.06 bilion (kira-kira RM21 bilion).
Dia lupa atau sengaja putar-belit bahawa yang perintah negara dan jaga Petronas dalam tempoh itu adalah kerajaan tebuk atap Perikatan Nasional yang dia sendiri jadi anggotanya. Rampasan kuasa terhadap PH disahkan pada 2 Mac apabila Muhyiddin Mohd Yassin angkat sumpah jadi Perdana Menteri.
Betullah Petronas rugi. Tapi boleh dikatakan semua syarikat minyak negara dan swasta dunia rugi dalam tempoh itu kerana harga minyak mentah jatuh merudum akibat pandemik Covid-19. Misalnya syarikat minyak Perancis Total rugi AS$8.4 bilion, British Petroleum AS$6.7 bilion, Gazprom (Rusia) AS$4.2 bilion dan Exxon Mobil (Amerika Syarikat) AS$1.1 bilion. - f/bk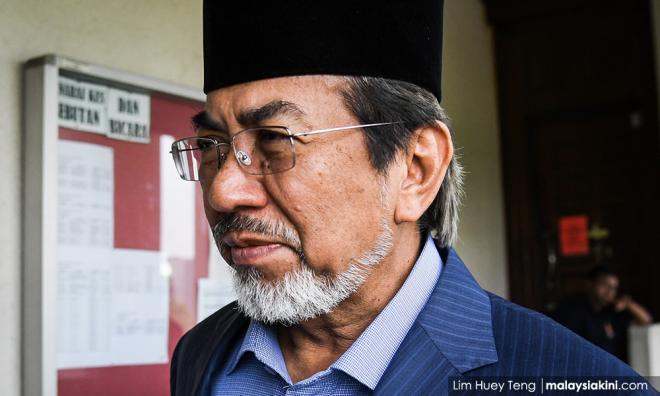 Sabah polls on - Court dismisses
The Court of Appeal today dismissed the appeal for leave to seek a judicial review challenging the dissolution of the Sabah legislative assembly by the state's ex-chief minister (CM) Tan Sri Musa Aman and 32 other former assemblymen. Justice Datuk Abdul Karim Abdul Jalil, who led the three-member bench, ruled that the decision is unanimous and there was no appealable error in the Kota Kinabalu High Court decision.
"We are of the considered view that the dissolution of the assembly (by the Yang di-Pertua Negeri Tun Juhar Mahiruddin) is not amenable to judicial review. The court is not in the position to interfere in the affairs of the state assembly, namely the dissolution as it is the Yang di-Pertua Negeri's absolute discretion on July 30.
"The appeal is dismissed and we will write our full grounds later," said Justice Abdul Karim. The other judges on the bench are Justices Datuk Abu Bakar Jais and Datuk Supang Lian. The bench also made no order as to costs to be paid by Musa and the others.
Initially, only the Election Commission (EC) was named as a respondent in their bid to declare the dissolution of the assembly on July 29 null and void. However, ex-Sabah CM Datuk Seri Shafie Apdal, the Sabah government, and Juhar were later added as respondents as the challenge involved constitutional issues.
The bench also dismissed an oral application for a stay of the decision made by counsel Datuk Firoz Hussein Ahmad Jamaluddin, who appeared alongside Tengku Fuad Tengku Ahmad on behalf of the assemblymen.
Firoz sought the stay pending an appeal at the Federal Court. However, an objection was raised by Sabah's Attorney General Brenndon Keith Soh, Datuk Dr Cyrus Das, who appeared for Shafie, and counsels from the Federal Attorney General's Chambers Suzana Atan and P Narkunavathi, who represented the EC.
Soh argued that as there is no appeal before the apex court at this juncture, the appellate court should reject this application. Meanwhile, Das pointed out that there was only around 72 hours left before the state elections' nomination day on Sept 12.
"I understand that 30,000 personnel have been mobilised for the elections, with returning officers appointed, and 64 nomination centres have been readied. The election must be held within 60 days of the dissolution as stipulated in the constitution. To allow a stay would result in too much disturbance on the ground.
"Furthermore, the candidates who want to contest should know where they can stand [for elections]," he said. Suzana concurred with Das. With that, the bench dismissed the stay application. While Musa did not want to comment on the decision, Firoz hinted that they would appeal for leave to the Federal Court before the election, which is scheduled on Sept 26. - theedgemarkets
Sabah election a test for Putrajaya...
The Sabah election is creating history of sorts. For one, it will have the most cornered fights. Malayan-based parties are entering the fray to extend their control and reach over the state.
Muafakat Nasional (MN) and Perikatan Nasional (PN) are teaming with local parties to increase their chances. Each group is defending their turf. Stepping into the ring in the red corner will be the middleweight Warisan and their allies Upko, PKR and DAP, and in the blue corner are the heavyweights Umno, PAS, and PPBM – a combination fresh from their Slim by-election victory.
But Sabah is not Slim, and the issues and narratives are not the same. Barisan Nasional (BN) secretary-general Annuar Musa has cautioned the party not to be overconfident, and rightly so. The so-called "backdoor" government, the switch of party allegiance by MPs, and the tug of war between MN and PN have left many confused.
The days of straight fights between BN and the rest are over. So is the distribution of free blue water tanks to villagers signifying election is around the corner. Money politics will still be there, and voters willingly take whatever is given and vote for the candidates of their choice.
The feedback from the ground following Prime Minister Muhyiddin Yassin's recent visit to Sabah is mixed. His speech expressing disappointment that the incumbent state government was not aligned with the federal government has not been well received.
Muhyiddin's launch of PN's logo in Kota Kinabalu did not go well as the main parties in the bloc have yet to agree to working under one banner. It seems the two competing groups – MN and PN – have yet to agree on many things. PAS, in the meantime, is playing bridesmaid to both sides and hedging bets.
Umno is a pale shadow of itself in Sabah. Former chief minister Musa Aman has failed so far in his bid for the right to form the state government, and this has dented Umno's image. Umno's cause is not helped by the ongoing corruption trials of party president Ahmad Zahid Hamidi and its Sabah chief, Bung Moktar Radin. Several Sabah Umno leaders are against the appointment of Bung to lead the BN campaign, fearing he might be a liability.
PAS will lose any seat they contest in Sabah by virtue of their "Islamist" stand. When Richard Malanjum, a Christian, was elected to the highest judicial office, PAS objected, saying only a Muslim could hold the post. Recently, Sabah leaders slammed PAS MP Nik Muhammad Zawawi for lacking sensitivity in saying the Bible was "distorted". In another case, PAS spiritual leader Hashim Jasin likened a minister who broke quarantine orders to a Quranic "hero" and blamed the health and the foreign ministries for their negligence.
PAS will not take responsibility for their own actions or failures. To err is human, but to make Mohd Khairuddin Aman Razali a "hero" is something else altogether. Any of Umno's or PAS' tactics in using religion and "Malay rights" will not win them any seats. Sabahans have seen the power of the people's vote in GE14, and they are eager to show divisive parties and their ego the door.
The main election issue is still how to resolve the illegal migrant population numbering more than a million, which has put a strain on state resources and increased its security risks. Another issue is the failure of the federal government to accede to Sabah's fair requests for more autonomy and revenue rights under the Malaysia Agreement 1963 (MA63).
While Sabahans prefer local parties to form the government, the likes of Umno, PPBM, PKR and DAP are using Sabah as their test beds for the upcoming Sarawak and federal elections. The Sabah election is now the battleground to test Muhyiddin's leadership and his influence over the once dominant Umno. - Joe Samad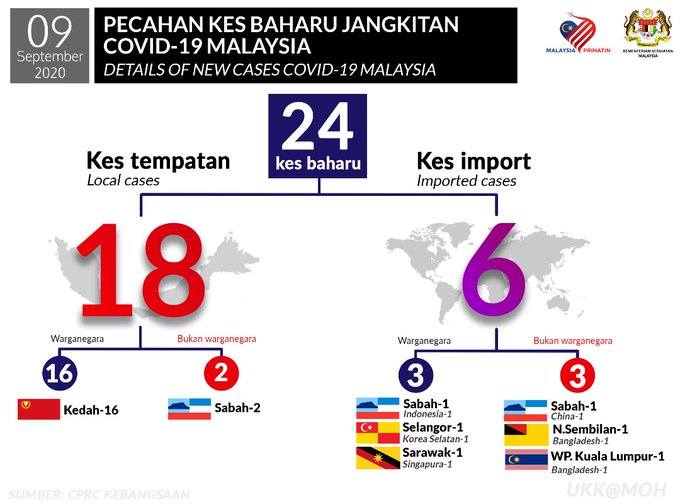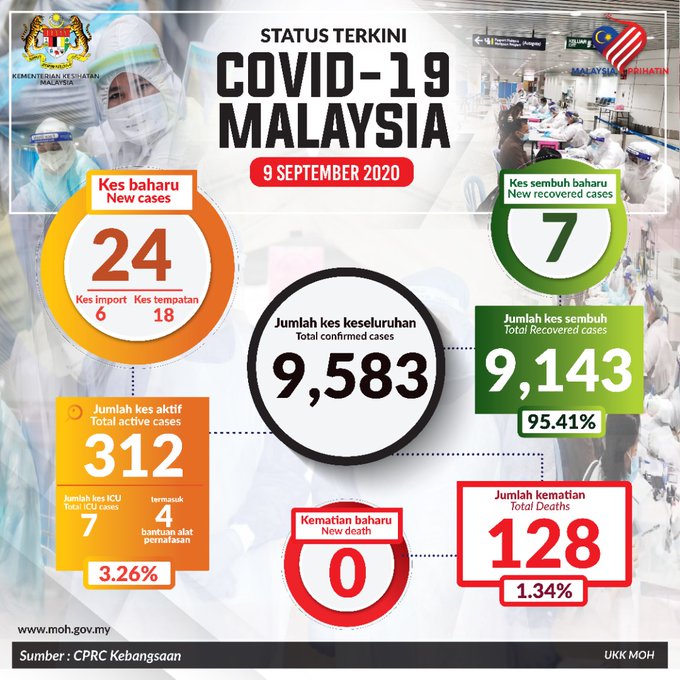 cheers.