Pengerusi Barisan Nasional (BN) Perlis, Datuk Shahidan Shahidan Kassim tetap dengan pendirian untuk tidak memohon ampun berhubung kenyataannya terhadap Raja Perlis Tuanku Syed Sirajuddin Putra Jamalullail.
Bekas Menteri di Jabatan Perdana Menteri itu berkata, beliau tidak pernah melakukan kesalahan terhadap Baginda berhubung kenyataan mempersoalkan terma 'murka' yang dibangkitkan para wartawan dalam sidang media di PWTC minggu lalu.
"Buat apa saya nak minta maaf, bukannya saya buat salah. Kalau Ahli Dewan Undangan Negeri (ADUN) nak minta maaf terpulang tapi bukan saya," katanya memetik laporan The Malaysian Insight.
Shahidan pada Khamis lalu menyeru Tuanku Syed Sirajuddin Putra Jamalullail tidak mencampuri urusan pentadbiran negeri itu.
Ia selepas kemurkaan Raja Perlis itu terhadap ADUN BN yang enggan menghadiri upacara angkat sumpah Menteri Besar Datuk Seri Azlan Man.
"Apa itu murka? Anda bagi tahu saya apa itu murka? Apa makna murka? Ini bahasa-bahasa yang diperindahkan demikian rupa.
"Kalau raja murka itu soalan anda, saya tak faham apa makna murka. Saya ikut perlembagaan dan raja hendaklah melantik," katanya yang membuat sidang media minggu lalu dengan dihadiri 9 ADUN BN negeri itu.
Oleh yang demikian, BN Perlis katanya tetap mempertahankan pendirian bahawa parti itu tidak pernah bersetuju dengan pelantikan Azlan Man sebagai Menteri Besar.
"Sekarang ini dalam proses sebab hujah kita tindakan melantik Azlan tidak selari dengan Undang-undang Tubuh Negeri Perlis di mana calon menteri besar perlu mendapat sokongan majoriti.
"Dalam kes ini Azlan tak dapat sokongan majoriti," katanya lagi. -MalaysiaGazette
Jangan ulangi kesilapan dan
Bila aku kritik pandangan Rafizi tentang faktor Tun Mahathir... ada sahabat komen, jika Tun Mahathir berpengaruh... kenapa Bersatu cuma dapat 12 Kerusi Parlimen, dan kenapa tak boleh menang besar di Kedah andai Tun punya pengaruh...
Inilah kesilapan ramai dari Ahli Politik, selalu mengukur sesuatu dengan jumlah kerusi, dan kekuatan parti, jentera parti... inilah sikap yang telah merosakkan PAS... mungkin ramai dari pemimpin PKR mereka tidak belajar bagaimana mereka diperkecilkan PAS... bagi aku, parti paling kuat dari sudut pengaruh dan organisasi politiknya adalah DAP tetapi mereka cermat dari memperkecilkan parti lain... inilah #kebijaksanaan...
Jumlah kerusi bukanlah ukuran, kenapa aku kata PRU 14 ini faktor kemenangan adalah faktor Tun Mahathir... kenapa aku tidak mengukur dari jumlah kerusi yang dimenangi.. mari belajar dari sejarah...
#1- Tahun 1990, Ketika Barisan Pembangkang ketika itu dengan nama Angkatan Perpaduan Ummah, menang besar di Kelantan, merampas Kelantan, masa tu walaupun PAS menang banyak kerusi, 25 kerusi berbanding semangat 46,12 kerusi, tetapi kita tidak dapat menolak faktor kemenangan masa itu adalah disebabkan faktor KULI...
#2- Tahun 1999, berlaku gelombang Reformasi, Ds Anwar dipecat... tertubuhnya, Barisan Alternatif... ketika itu Ds Anwar terpenjara... PAS parti terkuat dipimpin Almarhum Ustaz Fadzil Noor, dalam PRU 1999... PAS menang 27 kerusi Parlimen, menang 2 Negeri Kelantan dan Terengganu... PKR cuma dapat 5 kerusi parlimen... masa tu zaman kemelesetan ekonomi 1997... tapi masa tu kita mengakui... walaupun PKR menang hanya 5 kerusi... faktor kemenangan pembangkang adalah faktor Ds Anwar... kita tak kata faktor ekonomi...
Jadi begitu juga hari ini, menang jumlah kerusi bukan ukurannya... tahun 1999, PKR bila berlaku tsunami Melayu... PAS bertanding kawasan Melayu... PKR bertanding waktu itu kubu kuat MCA dan MIC... jadi tidak hairan lah menang kerusi yang rendah, begitu juga PPBM hari ini, mereka bertanding di kerusi kuat UMNO... sehari sebelum hari pengundian, aku dah kata; Terengganu, Kedah dan Pahang; PAS punyai sokongan teras dan tradisi yang kuat... dan duduk di kedudukan ke 2, dan andaian aku betul...
Tak dinafikan 'Faktor Kos Sara Hidup'... GST yang menjadi faktor kemenangan, tapi jangan nafikan kebijaksanaan, keberanian Tun Mahathir... pertama dia berani mengambil Ijtihad meninggalkan PAS, bertanding 3 penjuru ketika ada pemimpin PH yang masih berharap dengan PAS... kedua penggunaan Satu Logo yang bagi aku faktor kemenangan PH...
Faktor Tun Mahathir adalah satu lonjakan dari momentum PRU 13 yang tidak kesampaian... jadi berhentilah mengukur kekuatan dengan jumlah kerusi dimenangi, ini hasil kemenangan bersama, semua ada jasa, hatta orang seperti Mat Sabu mahupun Rafizi...
Jangan ulangi kesilapan dan keangkuhan PAS... - f/bk
What is going to become of UMNO? Will UMNO "re-invent" itself? Will UMNO be relevant anymore?
The quick answer is NO. This is the end of UMNO.
Here is a letter dated 22nd May, 2018 sent by Babuji to all UMNO bahagians.
The letter says to all UMNO bahagians, wings etc that :
1. HQ sudah habis duit.
2. Mula Mei 2018, monthly allowance takdak.
3. Tapi aktiviti semua mesti jalan macam biasa.
There is no more money from their head office. But the bahagians are supposed to carry out their activities as usual.
This is not going to happen.
UMNO is a money party.
Got money got action.
No money kentut pun tak jadi.
This is a political party whose millionaire ketua bahagian have been living a "hand to mouth" existence. They get a million, they spend a million. Or more. Then tomorrow they ask for another million, and then spend another million.
The cars, houses, the dangdut in Jakarta (by the way a few dangdut clubs in Jakarta may close down), the lavish life styles etc have all come to an end.
This party lived for money. Their perjuangan became money. Now without the free money, do you seriously think these people will still have a perjuangan? I dont think so.
The Java Man is worth say a billion Ringgit.
Slumberjack's son in law (by the way did Slumberjack say anything about UMNO's loss - got enough money stashed away kah?) has a few hundred million Ringgit stashed away.
Do you think Java Man or the Son In law will take out even one sen from their cash hoard and spend it on the party? I dont think so. That money is theirs. You cannot touch that.
Here is an old picture (above) of Wanita UMNO women. None of them is wearing a tudung. They were possibly more intelligent then. But these were the women who donated their gold earrings, gold rings, chains and other ornaments to UMNO when the party was poor and in need of funds. That was the intensity of their commitment then.
This is the disgusting level UMNO has sunk to and worse. Give me some money and I will kiss your butt.
It should be surprising but it is not. They have been kicked out because they are a corrupt organisation. Yet UMNO has refused to acknowledge that they are a corrupt party. They have not apologised to the whole country that they systematically stole money from the people.
They have NOT acknowledged their faults. They have not even said openly "Yes we have lost very badly because of our extreme weaknesses". Not even a simple statement like that.
Some of these monkeys have said that the RM114 MILLION cash confiscated from the MO1's houses / apartments actually belongs to their party !! They want that money to be returned back to them!!
That money is yours? In 26 different denominations?? US Dollar, Japanese Yen, Sri Lanka Rupee, Indon Rupiah, etc etc? Sri Lankan Rupee ?? UMNO ada cawangan di Sri Lanka kah?
The MO1 has resigned from party posts. What about the entire leadership? The entire UMNO leadership - Java Man, H2O, the SIL plus the Majlis Tertinggi should all resign and be gone. Have they done that?
No. Too much money is at stake. They really believe they can make a come back and return to dealing and stealing. They cannot. Without free flowing money, UMNO is dead. This party ran on RM100 fuel.
I think the UMNO cawangans are going to start closing down - one by one. Or they will begin changing the logo on their cawangan. UMNO SUDAH MAMPOS - ostb
The Perlis Menteri Besar Crisis,
The Authority of the Royal Houses.
The Menteri Besar crisis in Perlis is a slippery slope. But for who?
UMNO/BN won 10 of the 15 State seats. So they get to form the government. Shahidan Kassim the BN Chief wants his brother to be the MB. The Raja of Perlis said no. The Raja of Perlis wanted someone else. So the someone else was called to the Istana and sworn in as the new MB. This was last week. The remaining NINE BN State reps did not attend the swearing in. It became quite embarrassing for the Raja.
Then a few hours after the MB was sworn in, he was promptly expelled from the UMNO party by Shahidan Kassim. This makes the situation untenable because the new MB now is without a party and has no other support in the State Legislature. The MB does not command the support of the majority of the State representatives.
Which only embarrasses the Raja of Perlis even more because his choice of Menteri Besar does not have the "confidence" of the State Assembly.
As a solution, UMNO/BN then sent all 10 of its State reps for an audience with the Raja so that the Raja may get to know them better. It is said that the Raja of Perlis spent half an hour with each of the reps. That means about FIVE hours of getting to know you. Then he is supposed to pick one person to be the new MB.
What if the Raja of Perlis picks someone who is not the candidate agreed to by the UMNO/BN Chief ie Shahidan Kassim? Shahidan can always expel the guy from the party too. Then it will be back to square one.
Two weeks after the elections Perlis does not have a functioning State government. This seems to be a tussle between Shahidan Kassim and the Raja of Perlis.
Shahidan Kassim seems to have the due process of the elections behind him. Hia party (UMNO/BN) has won 10 of 15 State seats. There is no question that UMNO/BN will form the government.
The fact that Shahidan Kassim can get 9 out of his 10 State reps NOT to support the Menteri Besar of the Raja's choice will cripple the State government. And embarass the Raja of Perlis even more.
Shahidan is quite determined. But in this case it is a simple democratic process.
In the run up to the elections, the Sultan of Johor made a clear statement to the people of Johor (the bangsa Johor) to support the government of Najib Razak.
The people of Johor did not listen to him at all. Johor swung completely against UMNO and Najib Razak. Johor was the biggest upset for the BN. It is quite an embarrassment for the Royal House that the Sultan's open "titah" went unheeded by his subjects. What happens now to the "bangsa Johor"?
The country really needs to evolve to the next level. We all have to abide by the laws and the due process of democracy in this country. - ostb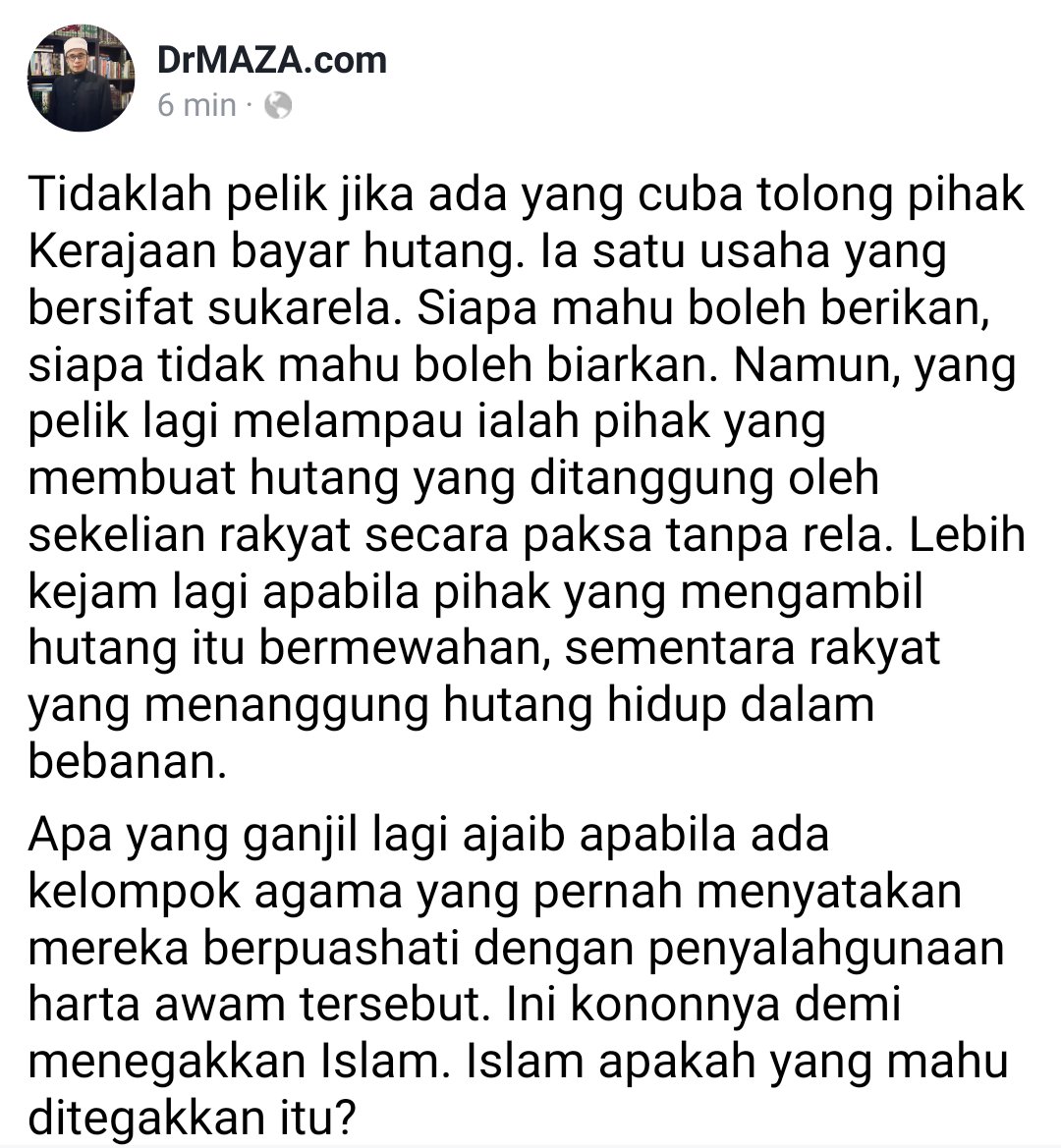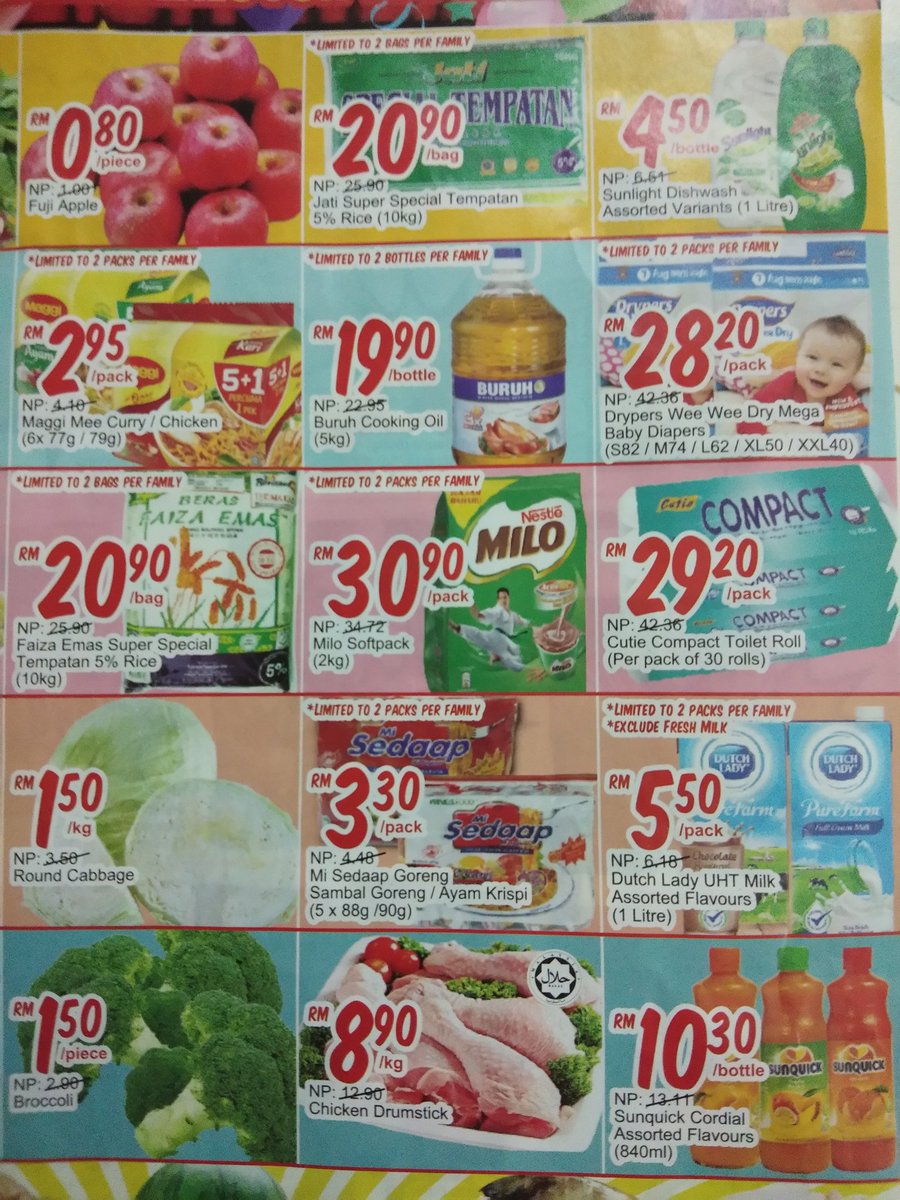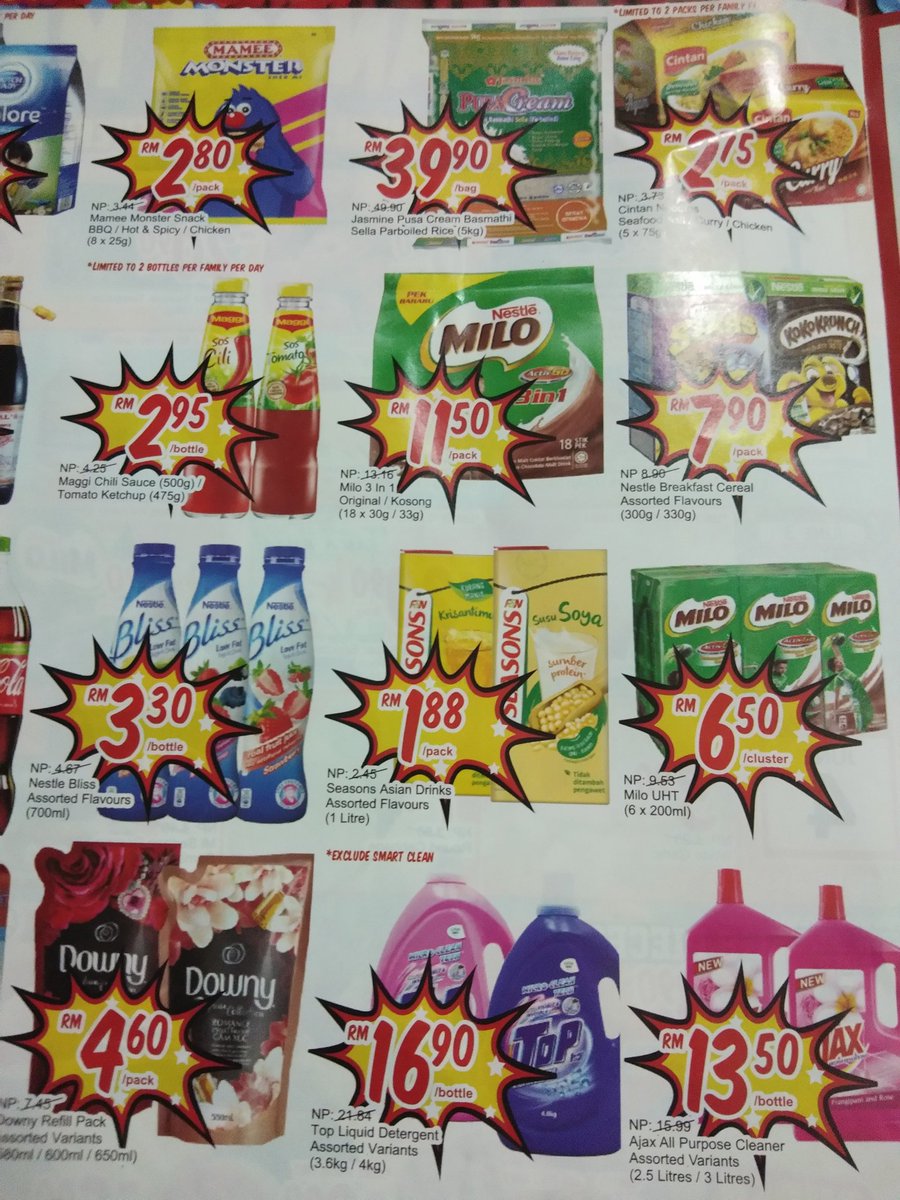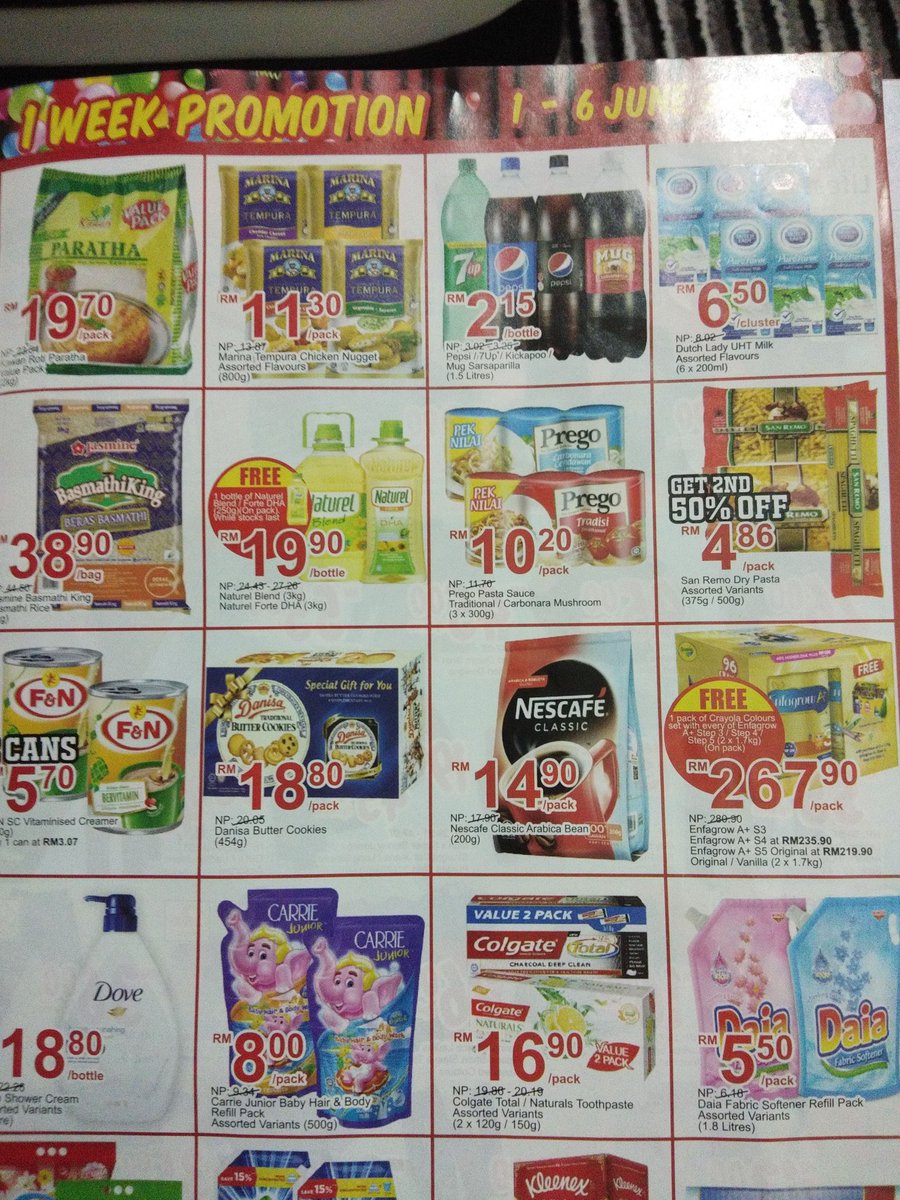 Price drop of 20-30% at Aeon Big Malaysia
cheers.